Introduction
Adequate sleep is paramount for human health. Many health conditions like neck pain can disturb your sleep cycle. If you are suffering from neck pain then you are in a friendly company. Here we will discuss about how you can choose the best side sleeper pillow for neck pain that will alleviate your painful condition, so hold on.
Many research studies have suggested that good sleep is related to sound health and improved cognitive faculties. Generally, sleeping for seven or eight hours a night is considered healthy sleep for adults. But this is only one part of the story.
In addition to this ideal duration, you must get quality sleep. Quality sleep refers to restorative sleep – the sleep which leaves you invigorated for the day. Sleep quality is affected by a range of factors. One of these varied factors is health complexities like neck pain.
Neck pain can reduce your sleep quality and poor sleep quality may lead to a plethora of other health issues like stress, irritability, and high blood pressure.
Fortunately, a right pillow can lessen your neck pain. Here we are going to tell you about choosing a perfect side sleeper pillow for neck pain. But first, let's discover the underlying causes of neck pain.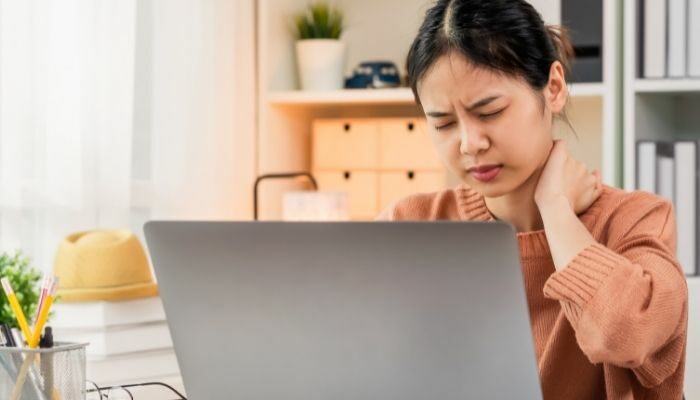 Causes of Neck Pain
Neck pain may be either due to a stiff neck or neck strain. With a stiff neck, a person feels difficulty in moving the neck. Common Causes of a stiff neck include muscular strain in the neck, soft tissue sprain, a forceful impact, poor sitting posture, sleeping with an awkward neck position, and certain activities like swimming. While rare causes of the stiff neck are cervical degenerative disc disease, cervical herniated disc, and cervical osteoarthritis.
On the other hand, neck strain is characterized by neck pain, muscle spasms, and limited head movement. The human neck has 20 muscles. These muscles support the head and help in neck, jaws, upper back, and shoulder movement. Very often these muscles are overstretched which then results in neck strain. Causes of neck strain include poor body posture, lifting bulky items, sudden impact, and repetitive movements.
Whether you suffer from stiff neck or neck strain, the condition is very painful. Fortunately, you can ease your neck pain symptoms by choosing the right side sleeper pillow for neck pain. Here is how you can do it.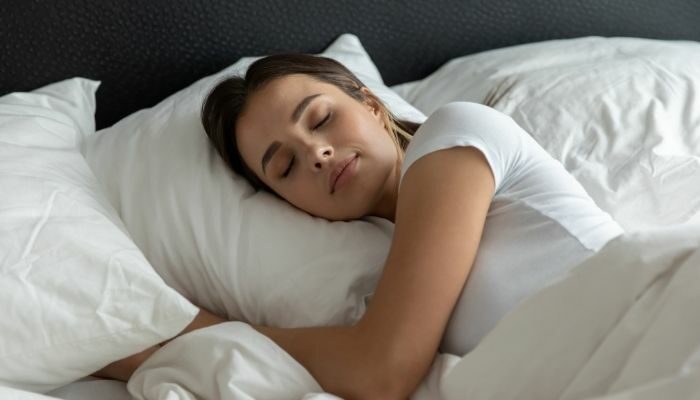 How to Choose a Side Sleeper Pillow for Neck Pain?
Pillows can pPillows can play a vital role in reducing your neck pain. A 2016 research study has suggested that neck support pillows help reduce neck pain. When choosing the pillow for your neck pain, you must take two aspects into consideration. These are a pillow's height and fill – pillow's material.
1. Choose a Side Sleeper Pillow for Neck Pain By Pillow's Height:
Side sleepers need slightly higher pillows so that the head, neck, and spine are perfectly aligned. For keeping your head and neck at the right height, you can also use a small rolled pillow for supporting your neck. You can place this small pillow either in your pillowcase or can use it separately. Besides, you can also keep a body pillow between the knees as it will keep your spine in a relaxed position throughout the night.
Remember that if your pillow is too high then it will not relax your neck muscles and you may end up with a more stiff neck. Contrarily, if your pillow is too flat then it will put extra pressure on your neck's muscles and your neck strain condition may worsen. Along with appropriate height, your pillow must be adjustable so that you can easily mold it according to your requirements.
2. Choose a Side Sleeper Pillow for Neck Pain By Pillow's Material:
The side sleeper's pillow must be firm so that it can support and keep the head aligned with the neck's muscle. Too firm pillows can lead to a stiff neck while too flat pillows are the primary cause of neck strain. Therefore, a pillow's material is an important consideration when it comes to reducing neck pain.
Usually, medium-firm pillows are best for side sleepers. Memory foam, latex, and buckwheat pillows provide good firmness and therefore these filling materials are recommended for side sleepers.
Neck pain is categorized as one of the most prevalent musculoskeletal disorders globally. 27 out of 1000 individuals are suffering from neck pain around the world. This means that you are not alone in the struggle of defeating your neck pain. Though a perfect pillow can help you alleviate your painful condition but here are also some other bonus tips for reducing your neck pain.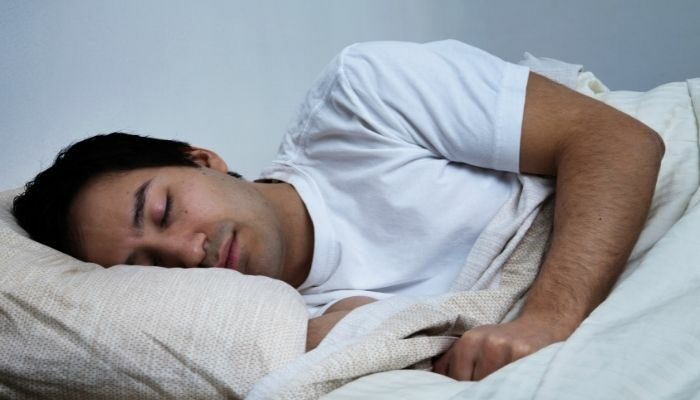 Bonus Tips
If your condition is not improving with the pillow then you can use ice or heat. First, apply ice for the first 48 or so hours. Then either take a warm shower or apply a heating pad to your neck. You can also take certain drugs like ibuprofen or other over-the-counter mild pain killers.
If these are also not proving helpful then it is the time to consult a qualified health expert. Either visit your doctor or a qualified physiotherapist and they will help you with your aching neck.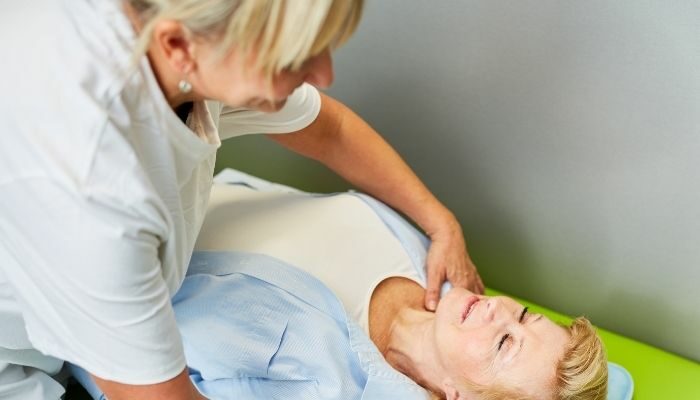 Key Takeaway
Neck pain is a painful musculoskeletal disorder that has affected a sizeable chunk of the global population. If you are suffering from this disorder and are a side sleeper then you can reduce your pain by following our advice of choosing the best side sleeper pillow for neck pain.
You can also install our ShutEye app. With ShutEye, you can download a large variety of calmer background noises. These calm background noises promote your sleep quality. Also, you can track your sleep pattern and the app is helpful in identifying and treating other sleep problems like snoring.