Sleep is one of those things that we take for granted. Nevertheless, there are so many things to know about having a good sleep that we usually don't pay much attention to. For example, do you know what the stages of the sleep cycle are? How many of them? How are they important for us? Let's find out!
How complicated can it be? Not that much. It won't require you to have a Ph.D. in physiology or neurology. Master is enough. Just kidding. Let's get down to it.
Knowledge is power. Knowing more about sleep will help you to improve sleep quality. There are certain points that we want to mention in this article.
We hear phrases like the 'stages of sleep' or the 'sleep cycle,' but we often don't know what they mean.
So for this article, we'll take a look into what exactly these phrases mean, as well as other questions people ask, and how to deal with all of them.
The things you are going to learn about:
What are the 5 stages of the sleep cycle?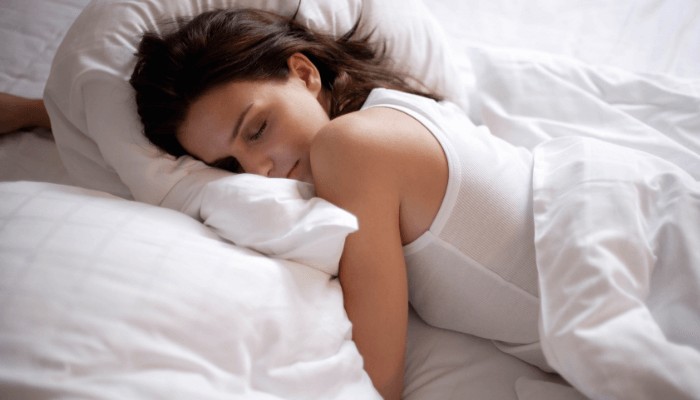 As observed by scientists, the five stages of the sleep cycle are based on the way the brain behaves during sleep.
The 5 stages are divided into two categories: REM sleep and Non-REM sleep. The first four stages are Non-REM sleep, and stage five is known as REM sleep and is the stage associated with dreaming.
As the division suggests, Stage five is the most different from the others.
The first stage is actually known as 'wake,' and seems to be the period just before or while we enter sleep. Becoming drowsy and passing into sleep. Relaxing and calming things around you are very important here. Check out when is your best time to sleep.
Stage 1 (actually the second phase) is the lightest stage of actual sleep and is also quite short, it is the easiest to awaken from and is often known as 'light sleep'. Any slightest sound can wake you up. How about protecting this stage by using earbuds and their alternatives while sleeping?
Stage 2 is deeper and is not as easy to awaken from, but stage 3 is the deepest and is the most difficult to awaken from. You might experience impairment for up to an hour if you wake during this stage. These stages are like airplane mode in your mobile device. The user you have dialed is not available at the moment, please, try again later.
REM Sleep is the stage associated with dreaming and is physiologically the most different. Rapid Eye Movement (where the name comes from) and muscles of the diaphragm, the body is relaxed, and dreaming takes place. Become a jellyfish, just chilling, sleeping, you are in the outer space.
So these are the five stages: Wake, Stage 1 (Light sleep), Stage 2, Stage 3 (Deep Sleep), and REM sleep. With these apps you can track your sleep cycles and get a detailed report about your night.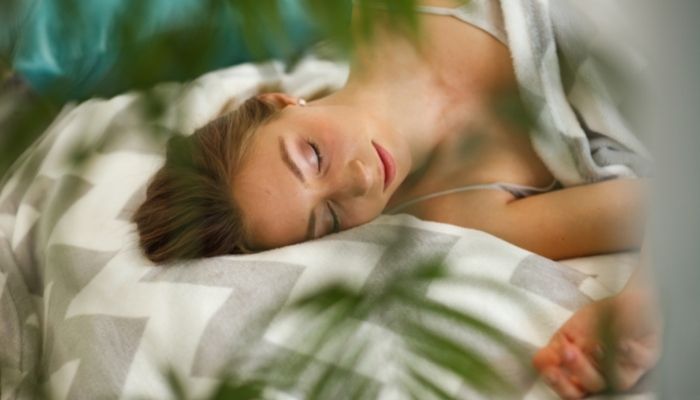 What is a (good) sleep cycle?
During sleep, the body goes through the different stages multiple times. Usually between 4-6 times. The trick is that each cycle has a different proportion of time spent in each stage.
For example, as the cycles progress, you begin to spend more time in REM sleep and less time in the other four stages.
Stage 1 usually lasts from 1-5 minutes and makes up around 5% of the total cycle. Stage 2 also increases with each cycle and eventually accounts for 50% of total sleep.
But the biggest change comes from REM sleep, with the initial cycle having only 10 minutes and the final cycle lasting up to an hour.
This can get a bit more technical, and it is fascinating, however, the important takeaway is understanding the idea that you go through stages of sleep cycle.
And it's a good idea to avoid interrupting your sleep throughout the night so that your body and mind can cycle naturally through sleep. Now you know more about each of the cycles, pay attention to the information you've got here.
How long is a sleep cycle?
Each cycle lasts on average for 90 minutes, but still, they are not the same. Some cycles may be up to 2 hours, others just over an hour.
Further, during the night, your body usually cycles through sleep 4-6 times a night. For adults, that means 6-9 hours of sleep a night.
So it's important to plan a good chunk of time for your sleep since you want to ensure you let your body take part in each of the stages of the sleep cycle.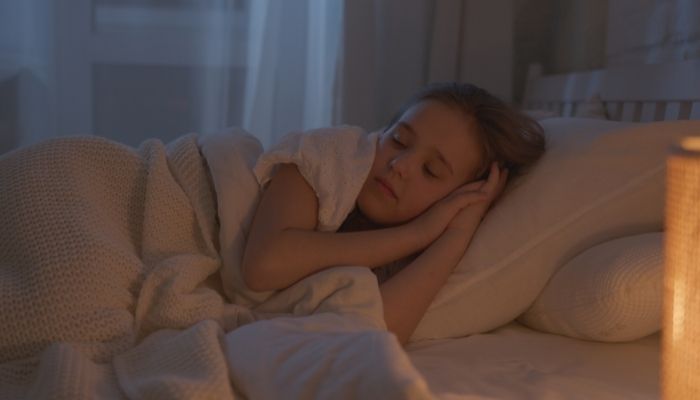 Which part of sleep is the most important?
While all 5 stages of the sleep cycle are important (and your body will go through all of them), typically Stage 4, or Deep Sleep, is the most important one. It is where healing and repairing take place.
Deep Sleep lets you feel rested and healthy in the morning and keeps you away from becoming a zombie.
But the fact of one stage is more important than another one does not make others useless. You should let your body have enough time to go through each of them.
For example, the average adult gets just 1-2 hours of Deep Sleep for every 8 hours of regular sleep.
You might ask: How long does it take to fall into a deep sleep? Well, this varies depending on age and other individual characteristics. What you've done before going to bed or in bed.
Typically, for the first stage, you will probably enter deep sleep in 40-60 minutes, but it varies and also depends on what cycle you are in.
As your cycle progress, you spend less time in deep sleep and more in Stage 2 and REM sleep. Further, once you get older you spend more time in a Light Sleep.
How do I get more REM sleep?
If you want to get the most of REM sleep, try to follow at least some of the following recommendations:
Maintain a regular sleep schedule.
Try to wake up and go to bed at the same time even on weekends or holidays. It will automatically create an inner schedule for your body. Remember, for the body, it is not easy to adjust quickly to a new schedule. Click here to get some tips for better sleep.
Don't use electronics and distractions a few hours before bed.
Shut off your TV, tablet, computer, and smartphone. At least keep these devices out of emitting light, otherwise, it will stimulate your brain, suppress the production of melatonin (which encourages REM sleep), and interfere with your body's internal schedule.
Keep your bedroom dark, cool and quiet.
Use heavy curtains or shades to block the light from windows. Cover any electronic displays, like TV or computer so the light does not glow in the room. You can also use a sleep mask to cover your eyes and create a dark space that will help you sleep. If you have difficulty sleeping due to loud noises outside your window or a loud sleep partner, consider investing in good earplugs, or a noise machine. Check out what Olympic Athletes think about sleep and how they deal with it. The most trustworthy source of knowledge.
Don't consume caffeine or alcohol 4 to 6 hours before bedtime.
Caffeine is a known stimulant that can suppress your REM sleep and can be found in coffee, chocolate, soft drinks, non-herbal teas, diet drugs, and some pain relievers. Alcohol also prevents deep sleep and REM sleep. It will keep you in the lighter stages of sleep, causing you to possibly wake up easily and have a harder time falling back asleep.
Give a try to essential oils
There are many kinds of essential oils that would do good for your sleep. Find out more at our guide dedicated to aromatherapy. Whit this guide you will become the best essential oils keeper that even barmen will envy.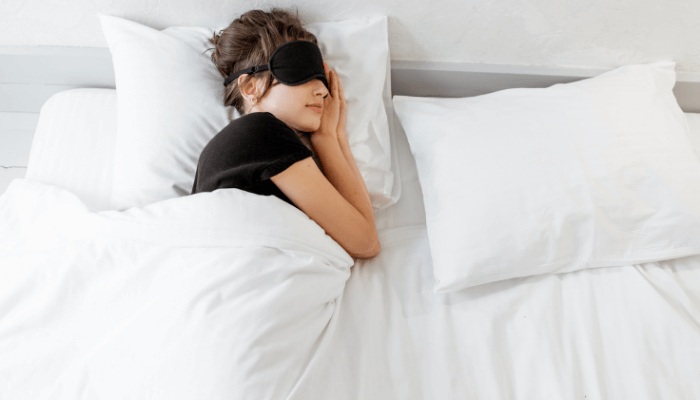 What stage of sleep is the hardest to awaken?
Stages 3 and 4 are the ones with the deepest sleep because, during these stages of the sleep cycle, our bodies are the most relaxed. Only several parts of it slightly starting to work.
What stage of sleep do you sleep talk?
During the REM sleep stage, your brain and body already got some energy to show you some dreams. This stage is also involved in the process of storing memories, learning, and mood balancing. So, the deeper this stage is, the more things come "on the surface" of your brain motivating dreams, and eventually, you are a great speaker! To know more about sleep talking and how to stop it, read here.
Does melatonin help with REM sleep?
There are several studies that show that taking melatonin supplements, about 3 mg a day, can increase your REM sleep and help you stay in the REM stage of your sleep cycling for a longer period of time. Ask your doctor to recommend a melatonin supplement, usually in pill form. For detailed information on side effects of sleeping pills read here. There are natural alternatives to pills for increasing melatonin level – yummy and healthy.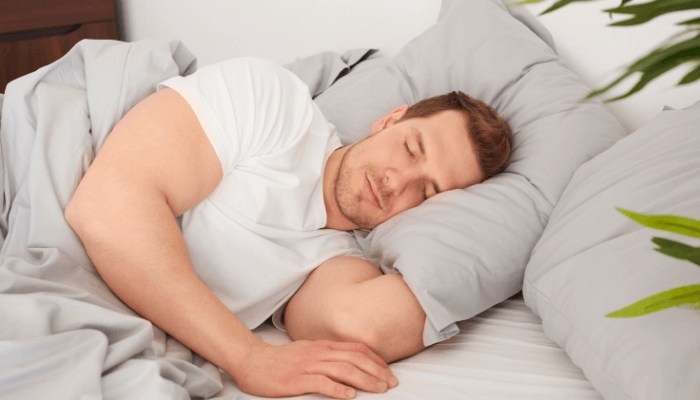 The Takeaway
To summarize all that was said, we learn more and get a better understanding of sleep. The stages, cycles, there is not a single one that we can skip or ignore. All of the stages are connected to each other and cycle through them several times every single night. No need to sacrifice the only remedy that we have for free. But at the same time, don't take it for granted, work hard on improving the quality of your sleep to get the best of the coming next day.
For more information, consider downloading ShutEye that combines science, simplicity, and efficiency in one app. Good night and have a sound sleep!