Sleep is a vital factor in our general well-being. Healthy sleep helps regulate the behavior, emotions, and anxiety. On the other hand, sleep issues can adversely impact the cognitive abilities, health, and academic performance. Due to rapid developmental transformations in children and adolescents, they are at heightened risk for sleep onset and mental health issues. Many studies show that sleep problems in kids and adolescents are associated with behavioral (e.g., self-regulation, conduct, and attention) and emotional (e.g., depression, anxiety, and stress) issues. Furthermore, various longitudinal studies signify the sleep problems during childhood and adolescence intensify psychopathology, especially anxiety and depression disorders. At a later age, sleep disorder creates attention issues and aggressive behavior. Therefore, promoting and maintaining optimal sleep quality during this vulnerable phase of life is extremely significant.
The COVID-19 pandemic and subsequent global lockdowns compelled people to change and adapt to an unprecedented situation. Restrictions curtailed most activities surrounding youths' lives (e.g., on-campus teaching, community-related leisure activities, and socializing with peers), they may be especially affected by the anti-COVID-19 measures. The countermeasures against the pandemic influenced children and adolescents particularly. Consequently, these restrictions seriously affect this age group's emotional and physical well-being and sleep patterns. For instance, having to cope with major variations in routines (e.g., a shift in the regularity of daily schedules and homeschooling) and worrying about individual and community health creates stress and anxiety. Furthermore, enhanced arousal levels or vigilance may lead to complications in falling asleep. An increase in nocturnal awakenings reduced sleep durations and lowered quality.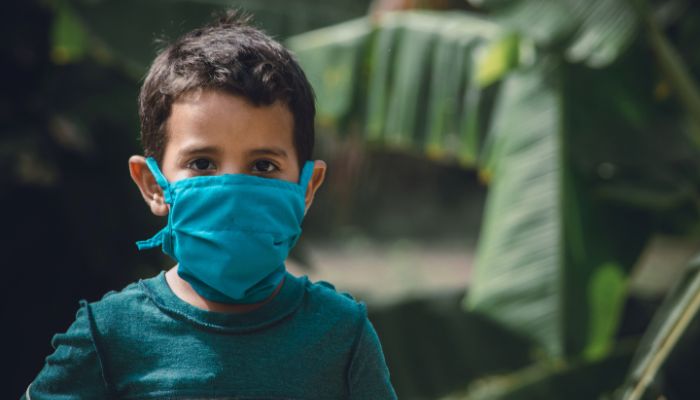 Additionally, the circadian sleep drive may be lower after spending a reduced duration under natural sunlight and fresh air, thus potentially delaying sleep onset. Reduced physical activity and weight gain due to long phases of home confinement may also harm sleep quality and health. Furthermore, the use of screen-based media devices emitting high amounts of blue light close to bedtime may suppress melatonin secretion.Likewise, the contents (e.g., social media, news, and movies) consumed using these gadgets can complicate falling asleep.
Therefore, the potential for sleeping problems to emerge or worsen during this challenging period is high. Parents reported these issues in most studies regarding sleep problems in kids between 6 and 14 years during COVID-19. However, research suggests that the validity of outcomes is higher when the studies involve individuals reporting their own perceptions. Moreover, researchers could find these outcomes for sleep-related measures (e.g., sleep quality and duration) in children and adolescents. Self-reported data can facilitate understanding internal experiences, such as well-being, health, and emotions. Furthermore, such data is sufficiently reliable in children over six.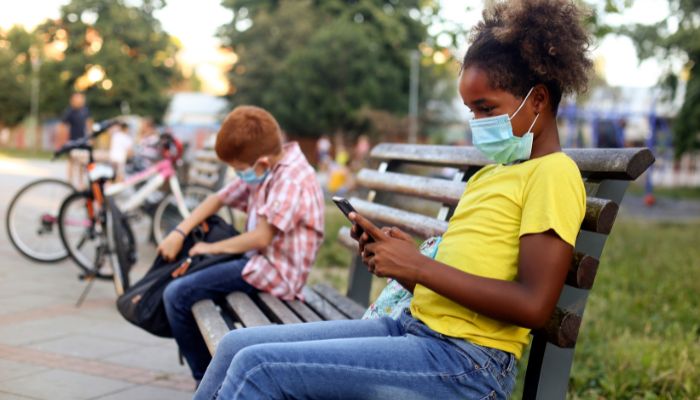 AnOnline-reported Survey
Kathrin Bothe, Manuel Schabus, et al. designed a self-reported online survey conducted between February 21st, 2021, and April 19th, 2021. In this extensive study, 2,290 Austrian children and adolescents (ages 6–18 ) participated. They reported their sleep habits and quality, physical activity, daylight exposure, and multimedia gadgets usage during and, retrospectively, before COVID-19. In addition, the survey included questions regarding variations in bed- and wake times, transitions in sleep quality, and the frequency, duration, and burden of sleep-related issues (e.g., due to anxiety during the pandemic). Likewise, the researchers evaluated some additional factors that could have affected their sleep during the pandemic period.
The Truth behind Children's Sleep Issues during Pandemic
With this survey, the researchers wanted to evaluate variations in sleep patterns and behavior of Austrian children and adolescents (6–18 years) during COVID-19. Their results aligned with studies regarding children and adolescents from other countries. For instance, they showed an overall 50% delay in sleep and wake times of the cohort during the entire week.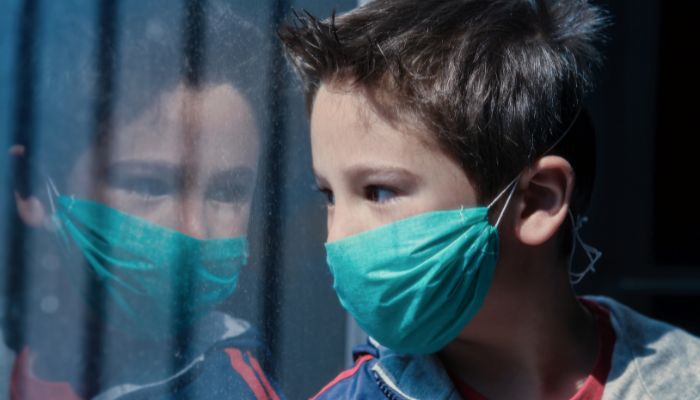 The study concluded that sleep issues increased significantly during the pandemic. Compared to the pre-pandemic situation, almost twice as many children and adolescents reported sleep issues during the pandemic duration. Moreover, pandemic-related anxiety was vital for general sleep quality and sleeping problems. Their data illustrated that the higher the COVID-19-related anxiety, the worse the perception of general sleep quality and the more sleeping issues. Additionally, bedtimes became irregular in most of the participants, time in bed increased as well as the frequency of naps and daytime sleep. Lastly, children and adolescents were less active, spent less time in daylight and showed a considerable increase in the usage of media devices. Their outcomes related to a delay in bed- and wake times align with past studies evaluating similar age groups.
Moreover, the study data show a gradual increase in the later bed and wake times with age. For instance, most 6-10-year-olds reported a delay of 0.5 to 1.5 h. Similarly, most 15-18-year-olds reported a substantial delay of two or more hours. The extent of parental monitoring explains the differences across age groups, i.e., parents might be stricter with the youngest (e.g., enforcing set bedtimes). Contrarily, adolescents are typically more independent in selecting their bed and wake times.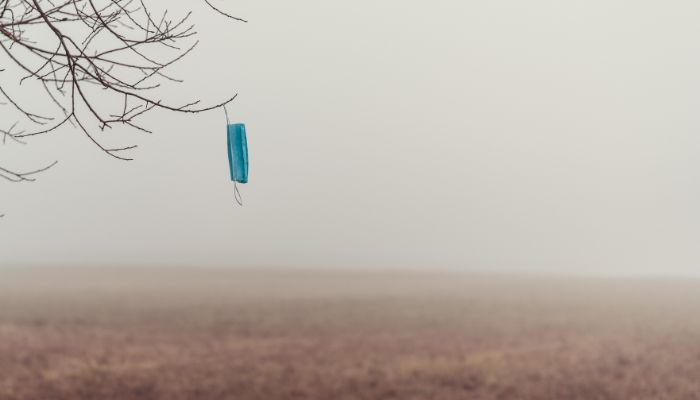 Furthermore, many studies have reported that humans experience a circadian phase delay around the onset of puberty. Then, due to developmental changes, they transition to a later-typed chronotype that favors late nights and mornings. Therefore, especially in the case of adolescents, home confinement may have offered an opportunity to shift their sleep schedules away from society and towards their own circadian preferences, thereby reducing their social jetlag during the pandemic. Like other studies, the data demonstrate a marked increase in gadget use within all age groups during the pandemic. These devices usually have LED displays, which are highly enriched with a blue light component (446–483nm). This wavelength of light (or blue light) is the most effective in overpowering melatonin. Therefore, the usage of media devices before bedtime can lead to a phase delay by slowing down its secretion, i.e., people stay more alert (and less sleepy) for extended periods. Light's enhanced sensitivity could be detrimental to the sleep regulation of pre-to mid-pubertal children (9.1-14.7 years of age). Additionally, poor sleep patterns consistently correlate to increased social media usage and screen time among kids and adolescents. As a result, they can face later sleep onset, shorter sleep duration, and more sleeping issues like trouble falling asleep after nighttime awakening.
Various studies reported reduced sleep durations among 11–16- and 6–17-year-old Chinese and Italian samples. However, several studies have also reported increased sleep duration during the pandemic. In addition, many external factors determine the wake times of children and adolescents. Since in-person teaching still took place in Austria, most participants attended their schools 1–5 times weekly. This might explain the smaller delays in their wake times during weekdays. A mixture of hybrid, online, and in-person teaching may have led to a greater night-to-night variability in sleep–wake patterns. A US student sample (13-18 years) also shows the same situation. Around one third of the participants reported a drop in general sleep quality and almost twice as many respondents reported having sleeping problems (i.e., 38.0% vs. 20.9%).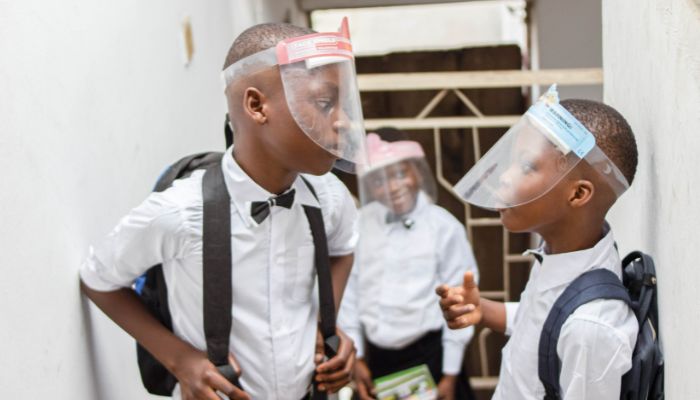 Similar to other studies, females rated their sleep quality significantly worse than males and reported more sleep problems comparatively. Furthermore, insomnia symptoms (difficulties falling asleep and maintaining sleep), nightmares, and daytime drowsiness were the most prevalent problems. Some studies also showed increased naps and time spent in bed. This scenario further aggravated an overall disruption of the daily routine resulting in irregular bedtimes.
What Causes Pandemic Sleep among Children?
First, the survey reported a considerable reduction in physical activity in 3/4th participants, with the youngest showing the strongest reduction. These outcomes are worrisome since the Austrian recommendation for physical activity for children and adolescents between 6 and 18 years is one hour or more daily – with moderate to vigorous intensity. Sedentary behavior and obesity can create detrimental short- and long-term effects on physical and psychological health and sleep quality. They increase the risk for insomnia, shorter sleep durations, disturbed (or interrupted) sleep, and increased daytime drowsiness. Their data indicate these adverse effects and support findings from other research studies performed during the pandemic. The study concluded that regular physical exercise and sleep bolster the immune system, which is vital against the pandemic.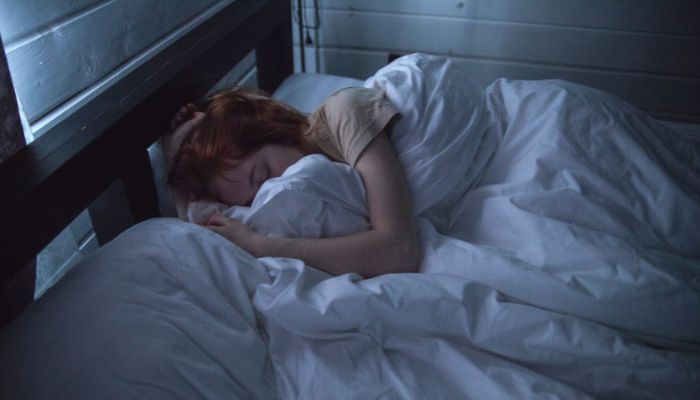 A second reason for the increase in sleep-related issues might be reduced exposure to daylight. Across all age groups, 42.2% of participants experienced "less" to "a lot less" daylight exposure during the pandemic. Daylight is a natural "Zeitgeber" and helps to synchronize the circadian system with the sleep-wake cycle. Low light exposure during the day sensitizes the circadian system for light exposure during the evening hours. Artificial light exposure around and after dusk leads to greater melatonin suppression and a sleep onset delay. Thus, insufficient daylight exposure may partially complicate falling asleep and getting up early the next morning.
The results demonstrate a positive correlation between sleep issues and pandemic-related anxiety. The strongest effects occur among the youngest participants (6–10 years). Unfortunately, the co-occurrence of sleeping problems and anxiety/depression during childhood and adolescence indicate long-term psychological issues in adulthood. For instance, a longitudinal study evaluated sleep-related problems in youth (i.e., mean age 10.3 years) and 18-year-olds. It demonstrated that subjects with sleep issues during childhood were 4.51 times more likely to have persistent internal symptoms (depression, anxiety, and somatic complaints) in adulthood. These results also align with adult studies showing that reduced sleep quality during the pandemic was most prevalent in people with elevated anxiety symptoms and depression and with lower social support.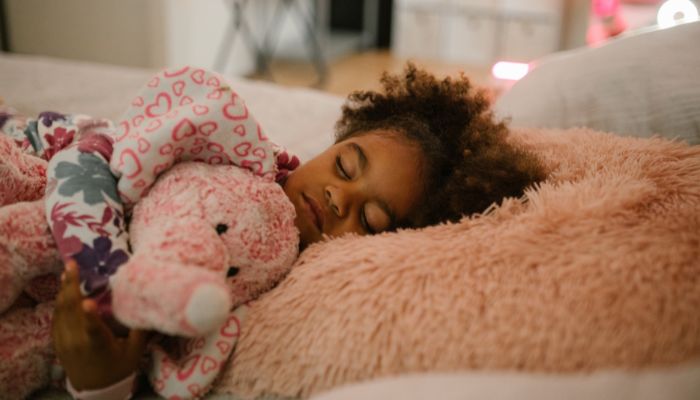 Lastly, the authors highlight that the sample size, including many young children, strengthens the study. These outcomes combine the following interesting findings. (i) the sleep problems have alarmingly increased across all age groups, (ii) the daily life habits have varied to maladaptive responses, such as less frequent movement and spending reduced time in natural daylight. Therefore, the data showed an increased usage of multimedia devices.
The Worthy of Attention Conclusions
The study data show substantial variations in sleep patterns and behavior during the pandemic as compared to the pre-pandemic era. The results demonstrate an overall delay in sleep and wake times. Almost twice as many respondents reported sleep issues during the pandemic compared to pre-COVID. In general, they reported issues like insomnia, nightmares, and daytime drowsiness as the most prevalent problems. Furthermore, sleep issues and poor sleep quality correlated positively with COVID-19-related anxiety. Lastly, the results showed a vivid transition from regular to irregular bedtimes during the pandemic. Data also illustrated higher napping rates, a strong to very strong decrease in physical activity and daylight exposure, as well as a high to very high increase in media consumption. Finally, the authors conclude that the rise in sleep problems in children and adolescents during COVID-19 is concerning. Consequently, the policymakers should implement and enforce health-promoting countermeasures and programs to ensure better sleep quality and minimize pandemic-related issues.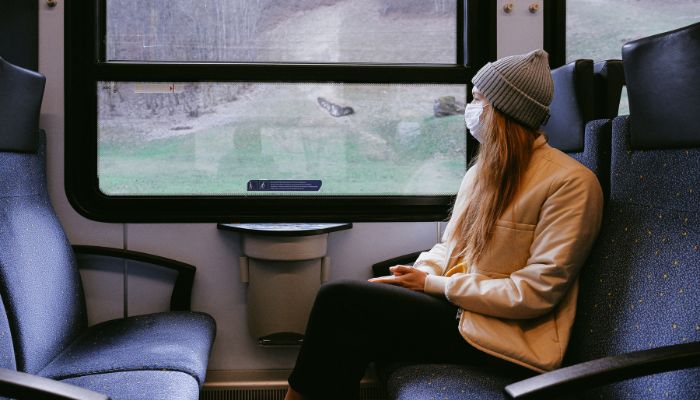 Related Links:
https://www.nature.com/articles/s41598-022-24509-7
https://www.nature.com/articles/s41390-022-02309-z
https://www.ncbi.nlm.nih.gov/pmc/articles/PMC8687656/
---
You might also like:
Can Melatonin be a Potential Silver Bullet in Treating COVID-19 Patients?
9 Best Foods to Eat Before Bed | Foods with Melatonin