Time is money, so let's use this valuable source that could never be returned – wisely and the most efficiently! And, to help us with this, we will use best time tracking tools! We have prepared recommendation list for you to check it out and choose the one you like the most! So, let's start!
How can I track my time?
Obviously, we can use a wristwatch or a cellphone. Besides, there are time trackers that work in browsers as website pages or browser's extensions.
But sometimes if our work is really hard and we just simply have no time to look at the clock hanging on the wall, or the one besides your computer on the table. And, that's true. There are a lot of work-life situations, when people don't follow the time. So, handy online time trackers are quite useful in this way.
Time-management is a very useful skill. Having this skill, means being efficient not only at work, but also "out of the office". It presupposes, that a person spends a strict amount of time for all the things that require our precious time that we could use, for example, to rest or on ourselves.
Poor time-management – poor efficiency and the vice versa.
But, you know, let's be realistic, money is not always a key factor of time tracking.
The most valuable thing is our health. Our psychological, mental, overall health condition decides how we would perform during the next day or the coming future.
So, in this way, let's have a look at the following list of the best time tracking tools that leads.
| | |
| --- | --- |
| 5 Best Time Tracking Tools | Why We Chose It |
| ShutEye | Best Time Tracking |
| Clockify | Mose Useful |
| Harvest | Multifunctional |
| Toggl Track | Most Flexible |
| Paymo | Most Feature-rich |
What is the best free time tracker?
ShutEye Pomodoro Timer is inspired by Pomodoro Technique which is a time management method developed by Francesco Cirillo.
It can help you focus on any task you are working on, such as study, writing, or coding.
ShutEye uninterrupted music allows you to get in the "state of flow" even in a noisy environment.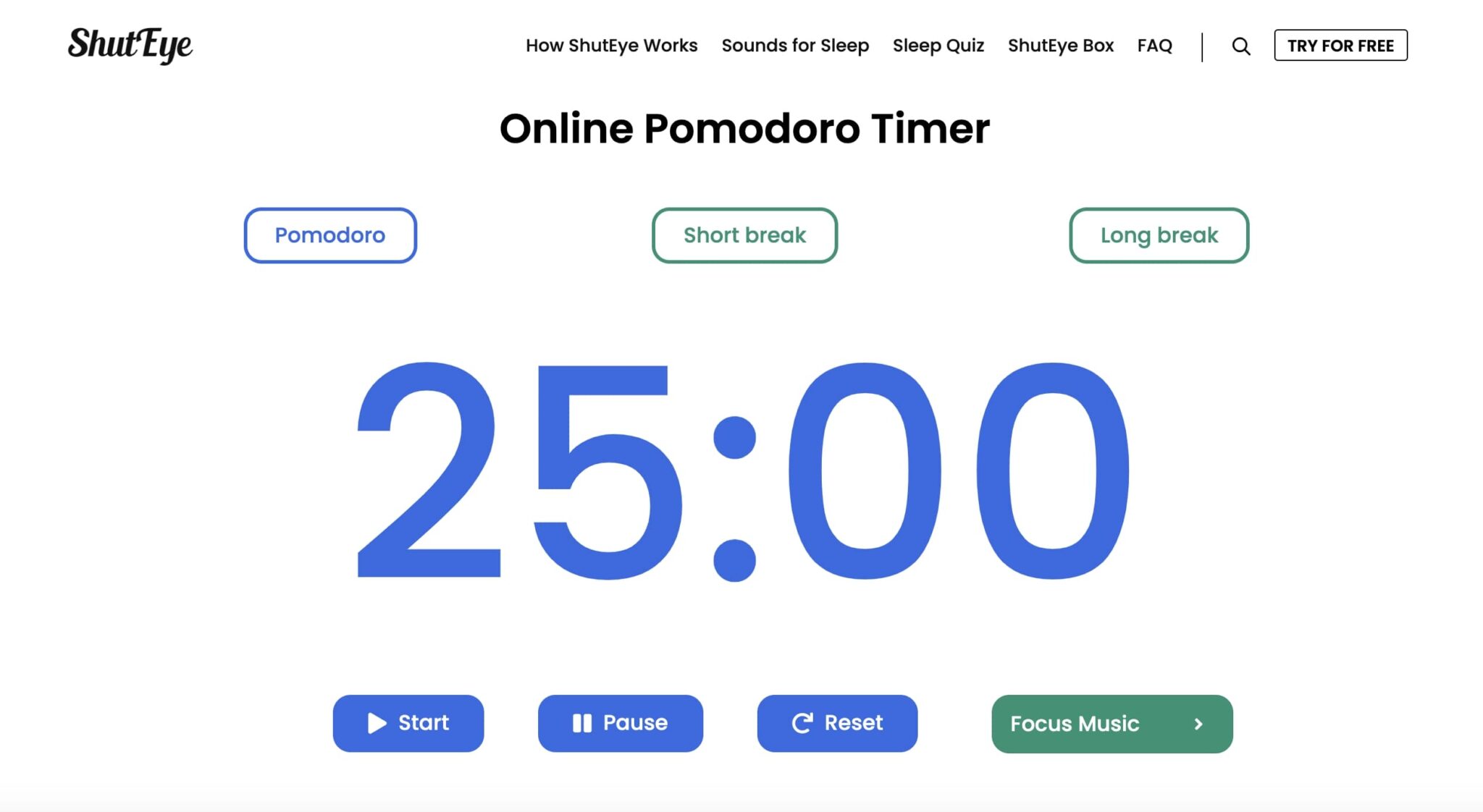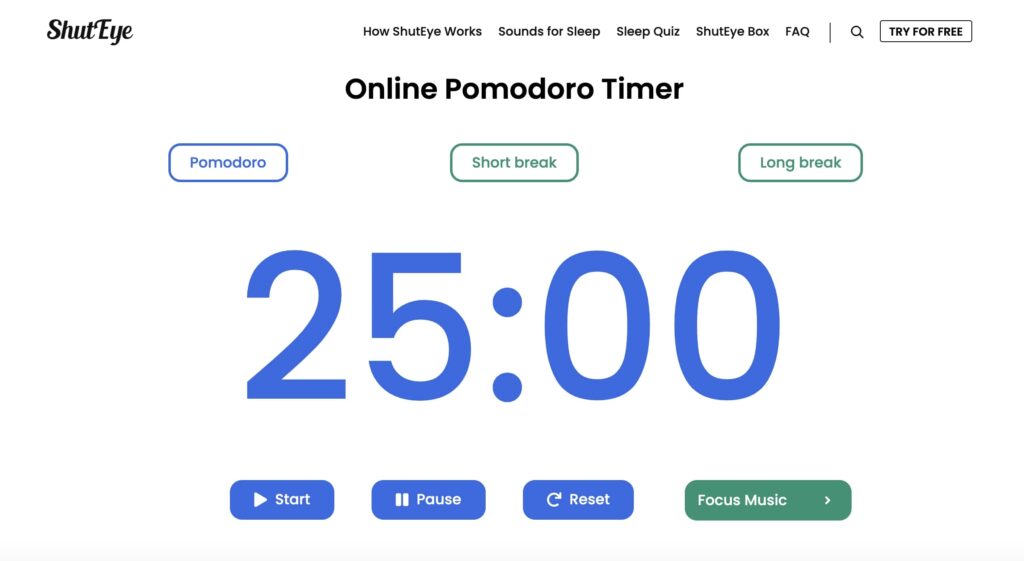 How to use the Pomodoro Timer?
The original technique has six steps:
Decide on the task to be done.
Set the pomodoro timer (typically for 25 minutes).
Work on the task.
End work when the timer rings and take a short break (typically 5–10 minutes).
If you have fewer than three pomodoros, go back to Step 2 and repeat until you go through all three pomodoros.
After three pomodoros are done, take the fourth pomodoro and then take a long break (traditionally 20 to 30 minutes). Once the long break is finished, return to step 2.
Read more about 12 things to do during your 5-minute pomodoro break.
ShutEye Free Work Hours Timer
This tool works great for anyone who bills by the work hours, no matter if you're a consultant, freelancer, or an independent contractor.
Find out more about ShutEye free work hours timer.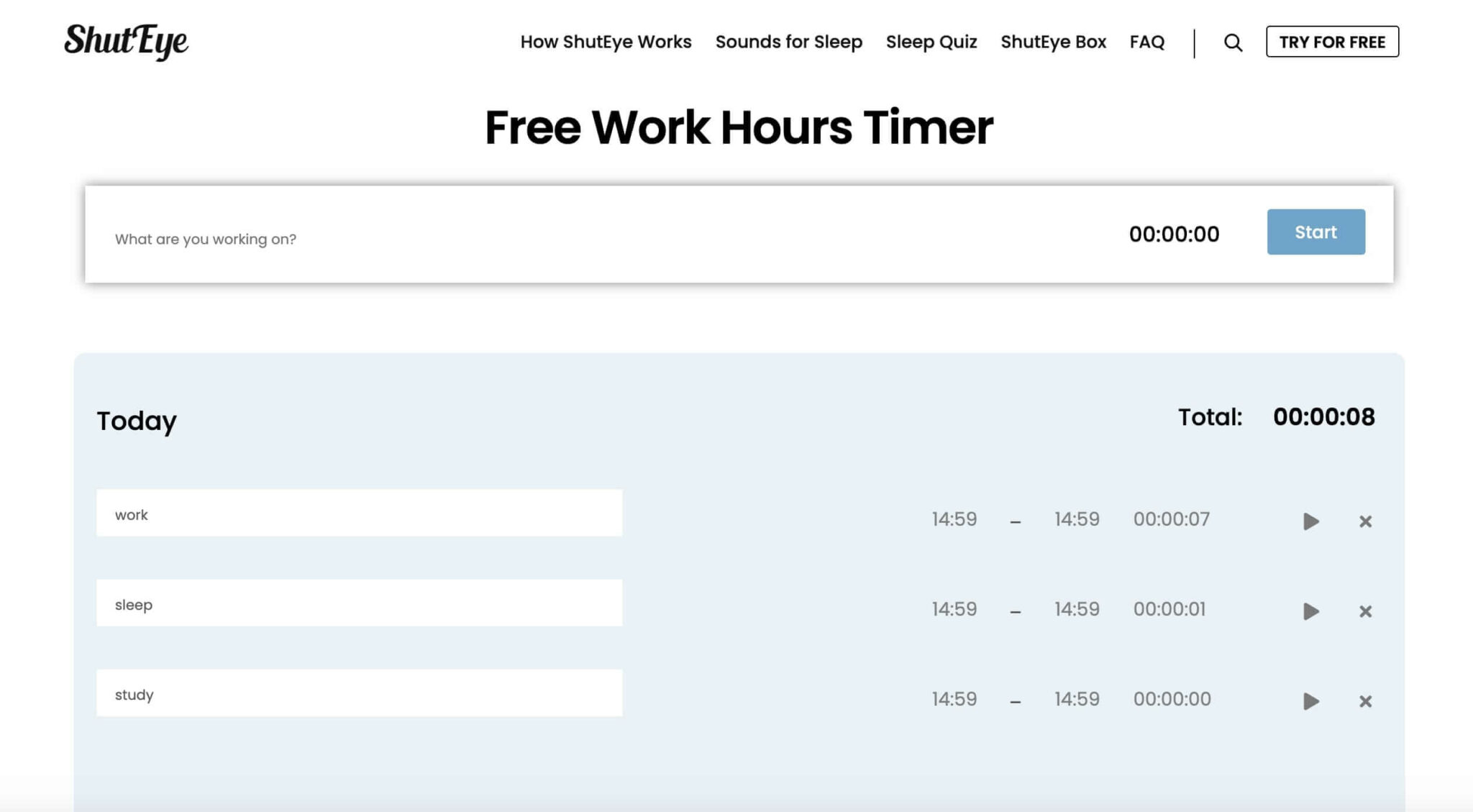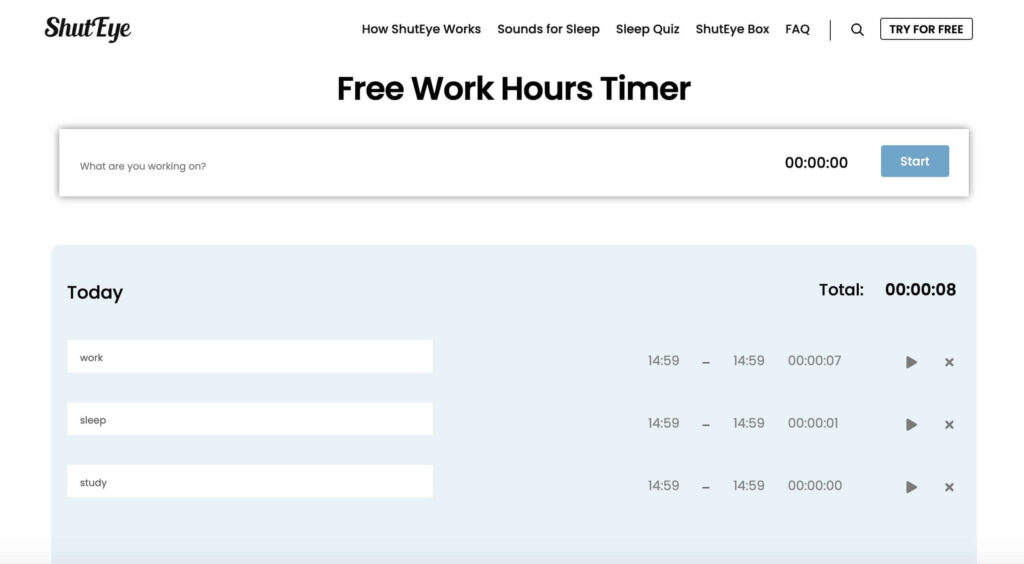 Clockify is one of the popular free time trackers for teams of all sizes. It's available for an unlimited number of users for free. Clockify works in a browser, on computer and phone (requires installation).
Clockify can be useful for freelancers, small companies, agencies, government institutions and so on.
The main features are:
Time Tracker
Timesheet
Calendar
Dashboard
Reports
Team
Scheduling
Time Off
Projects
Expenses
Invoicing
Activity
Apps
Integrations
It seems a bit complicated as we see a list of features. But, I guess, gradually you will make all things clear for yourself.
Check more details about the Clockify tracker.
Not only features make Clockify to be a great tool, its flexibility is quite impressive too, you can also download it for:
Chrome, Firefox, Edge (Extensions)
Mac, Windows, Linux
Android and iOS.
Download Clockify tracker. You will also find out information about their Free-App policy.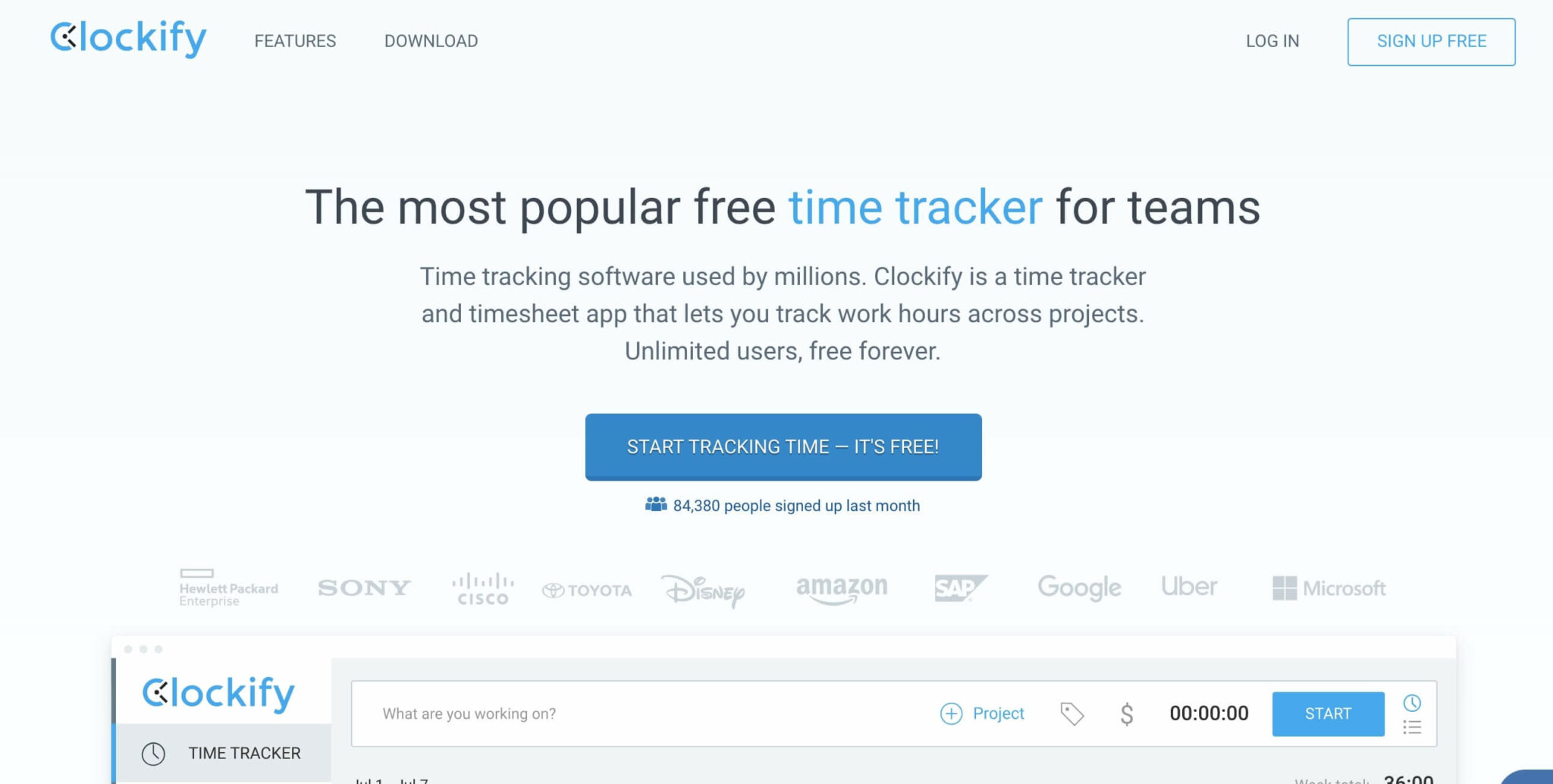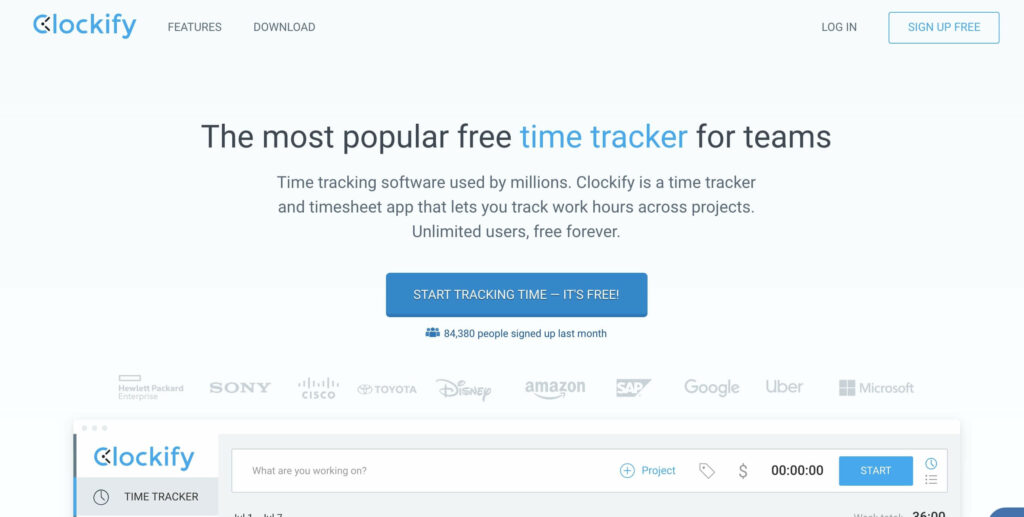 This is a multifunctional time tracking website that can also be used on computer or cell phone. This one is the oldest time tracking tool here. Harvest was founded in 2006. Harvest offers 30-day trial. So it is not free.
The time tracker tool doesn't have the same long list of features as the previous competitor, but its functionality is great!
The main features are:
Track Time
Report & Analyze
Invoice & Get Paid
Integrate Workflows
Harvest is also available for different platforms devices, such as:
If you want to have something time-honored and trusted by many users, even though it is paid – Harvest is the best choice for you!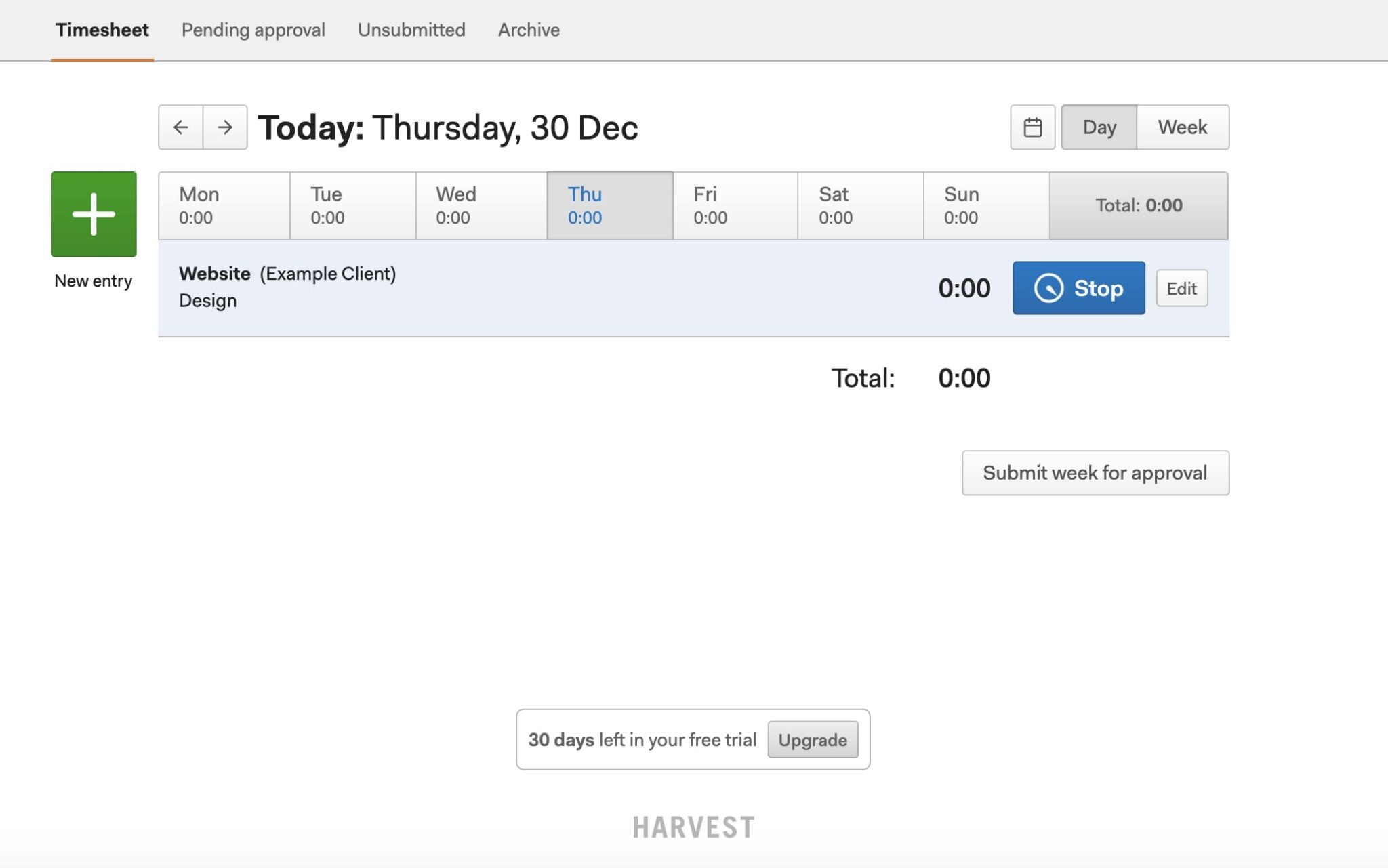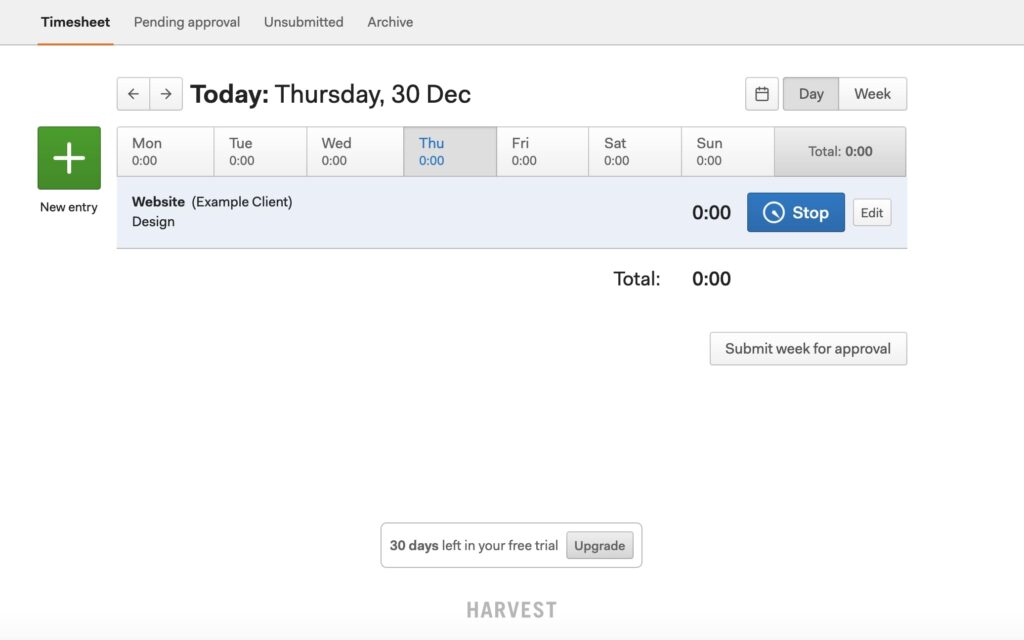 Do you want to use one of the best time tracking tools for free with a big set of features for free? Toggl is at your service!
After reading the Anti-Surveillance Statement of the Team of Toggl, we understand that this Time Tracking Tool can be used for leaders and managers of companies to observe the performance of the employees.
Besides, according to the description of Pricing Plans, if we would like to use this tool for free, there can be up to 5 users, that means, a personal use is also available. Quite flexible and pretty attractive offer! Consider choosing it!
The main features are:
Time Tracking
Over 100+ App Integrations
Reporting
Project & Revenue Tracking
Team Scheduling & Management

Multiplatform Use

(Web App, Desktop App, Mobile App)
A huge set of functions for free with a multiplatform accessibility. New culture and bright ideas.


If you really like Harvest, but you don't want to pay for it, Paymo is your choice! This is one of the most feature-rich time tracking tools for today! A great choice for freelancers! It is even translated into German, Dutch, Spanish, Italian, French, Romanian and Swedish languages!
As for the list of the main features, they are:
Planning & Scheduling
Task Management
Resource Management
Financial Management
File Management
Time Management
Team Collaboration
Customization
Mobile
Reporting
Invoicing
Integrations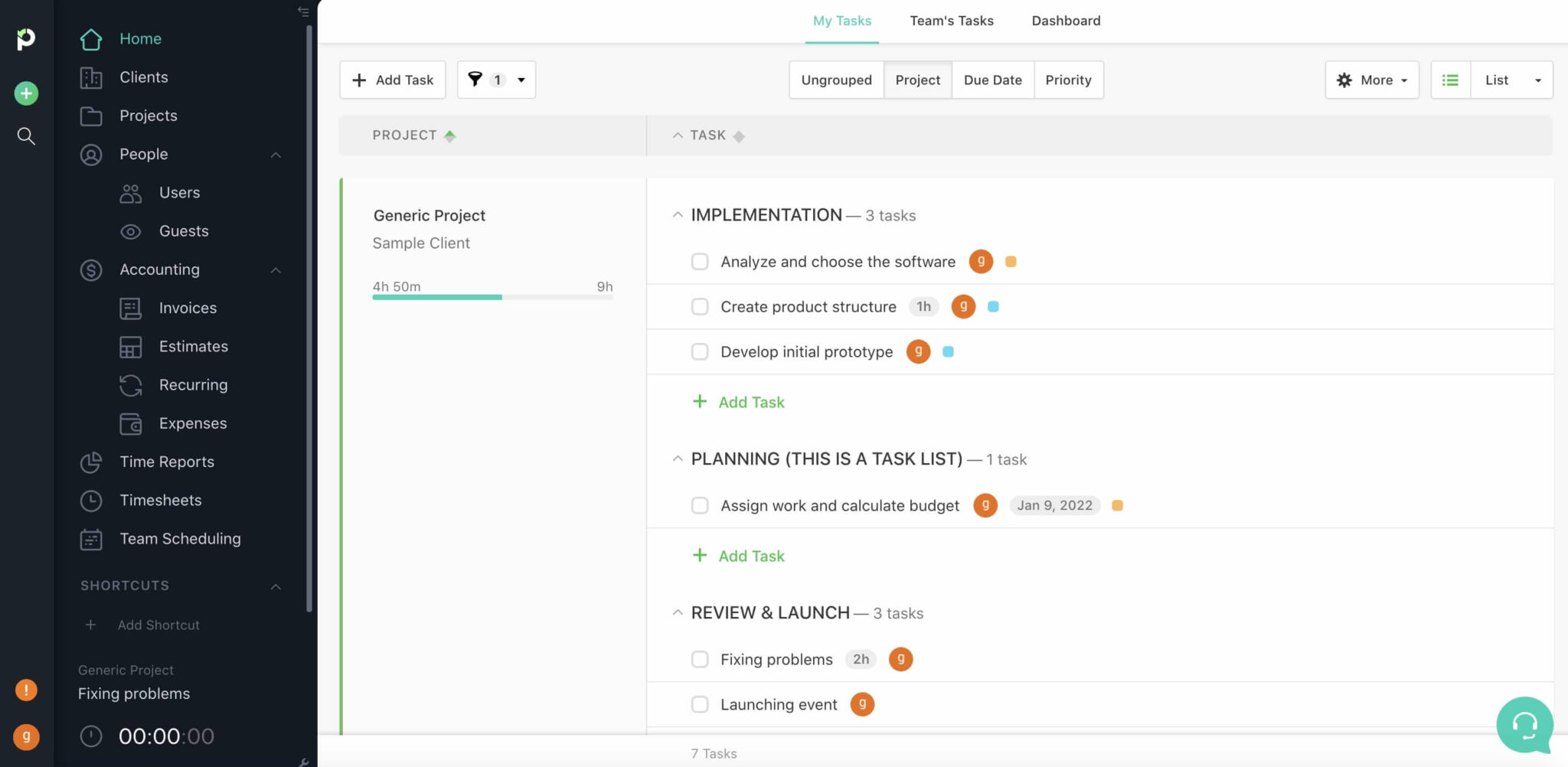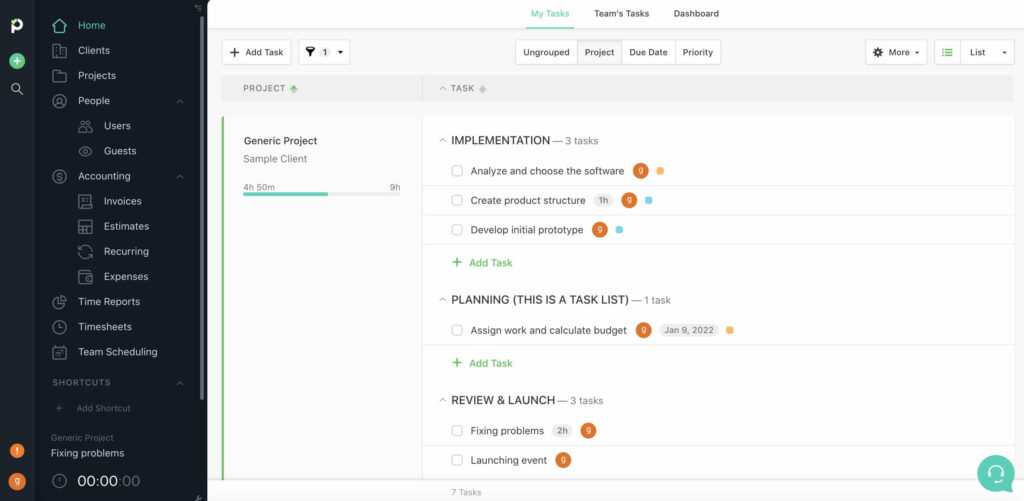 After looking at the list of features, we can truly say that today's list of best time tracking tools surely enough deserves to be the most competitive one on the Internet. All the participants have a big/rich functionality, flexibility and availability.
The choice is yours! We just guide! Don't have a good app, have a great one! With good night and having a great Time wishes, ShutEye Team! Bye-Bye!