I have a habit of eating sweets at night before sleep, and I know that it is not that good. I also want to sleep earlier and adjust my schedule! But what am I doing now? Sitting at the table with a mug of hot chocolate on it. Time is late. Midnight. I am writing the article. What can help me? My phone or laptop. These guys are always with me! I can install habit tracker apps on my devices to help me deal with my habits!
If you are willing to put an end to bad habits once and for all, and keep up good habits, let's read the following article!
P.S. I solved my schedule problem with a great Sleep Habit Tracker called ShutEye. Read more in the end of the article!
By the way, a printable habit tracker is a simple tool for improving your habits on a daily basis! It's a way to help you track how well you're sticking with daily, weekly, or monthly habits, just like habit tracker apps. A good habit tracker can come in many forms, from a sophisticated app to a printable habit tracker and a pen. 21 Free Printable Habit Tracker Templates and Ideas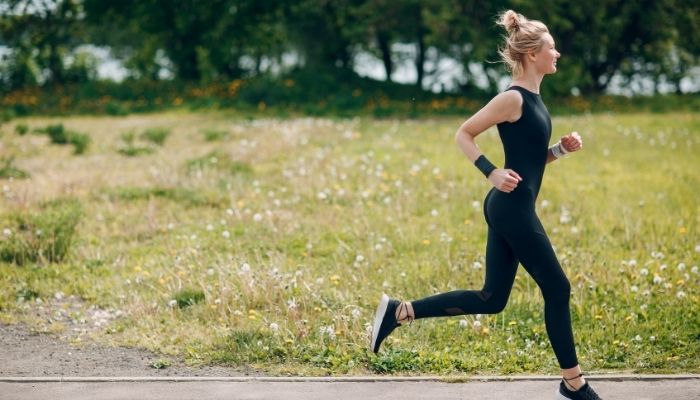 How does habit tracker app work?
It is easy to guess. There is a calendar, your goal, devices, and reminders! According to the goals you set, habit tracker apps will send you notifications reminding you that you must or mustn't do something.
Thanks to the nice visuals, motivating quotes, synchronization, and a friendly user interface, you will like completing the chain of successful days!
The more times you complete your goal (habit), the stronger it becomes. Of course, you can skip it for someday, but, just look back, there is a firm line of success! Keep on sticking to your habit missions! Compete with yourself, play built-in games, win your goals, conquer the top!
What is the best habit tracking app?
This app has a lot of wonderful functions that make it perfect for habits and daily routine tracking.
One of the great functions is the possibility of using Excel documents to check your progress on different devices (platforms). Besides, you can set weekly goals and make notes. It helps easily control your habits.
One of the disadvantages of this habit tracking app is that is designed only for Apple devices.
But there is an advantage too. You can synchronize your Momentum profile with iCloud.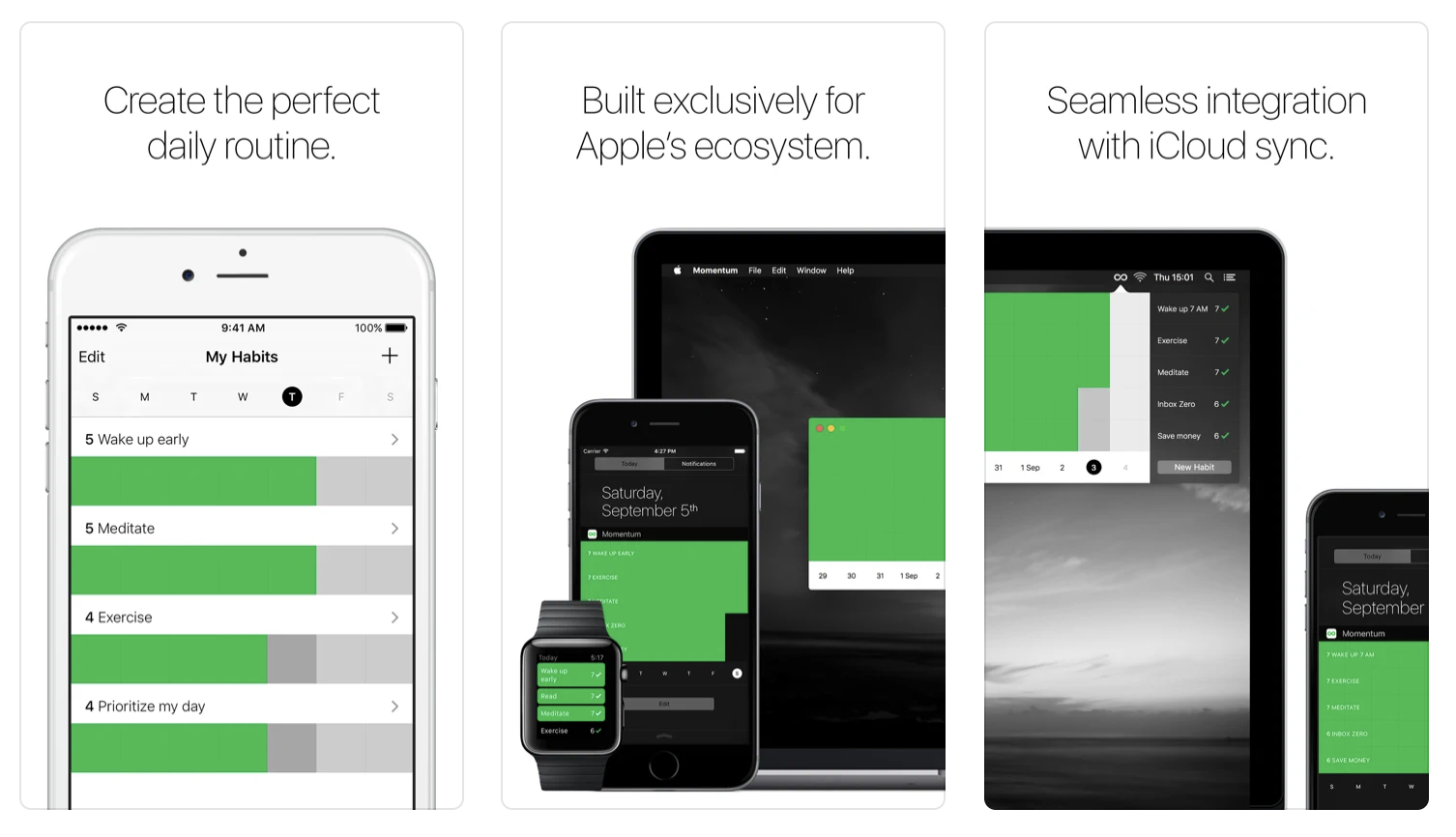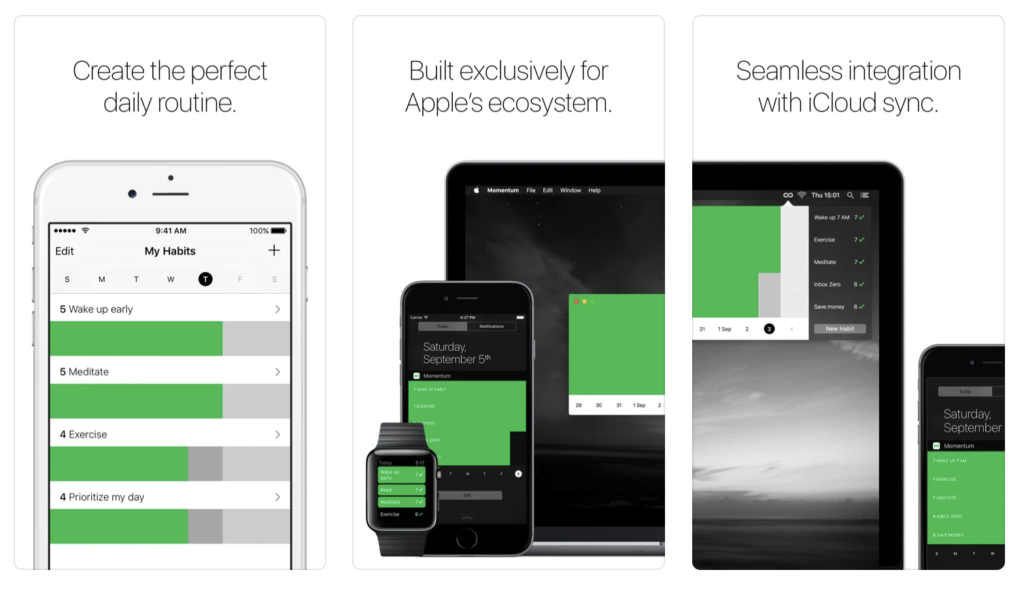 Creative approach and inspiration from RPG-video games, make Habitica a great habit tracker app. Every successfully completed mission will boost your virtual avatar's level! That is supposed to boost your motivation, too!
A unique game design makes tracking your habits and goals exciting and captivating. And even intriguing at some point, because we never know what is expecting us later.
The app is not only about controlling your habits. Collaborate with your friends and completer quests and missions together.
Habitica is not just simply looking like a game. It is a game!
There is only one disadvantage – if you don't like video games, Habitica may not be your cup of tea.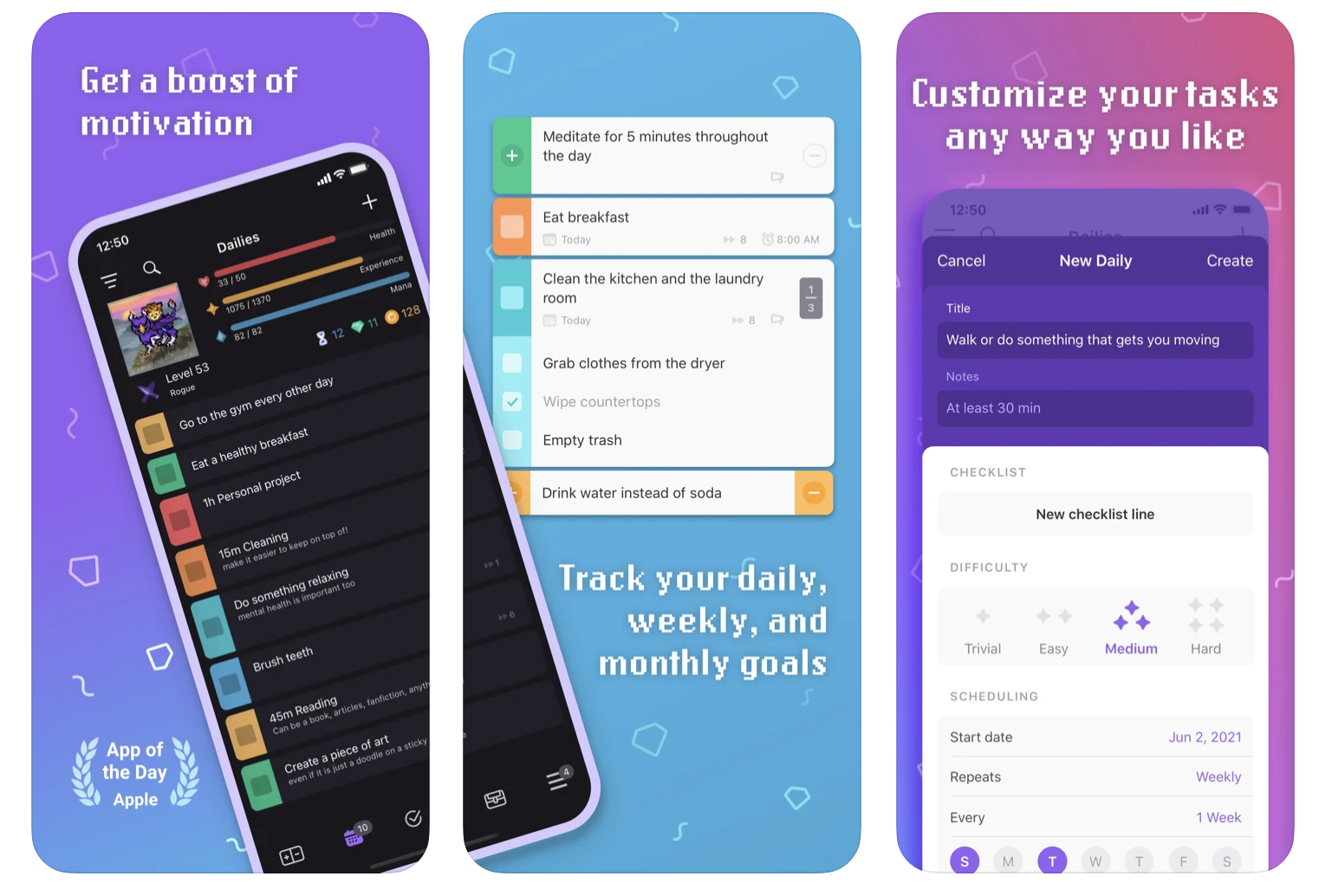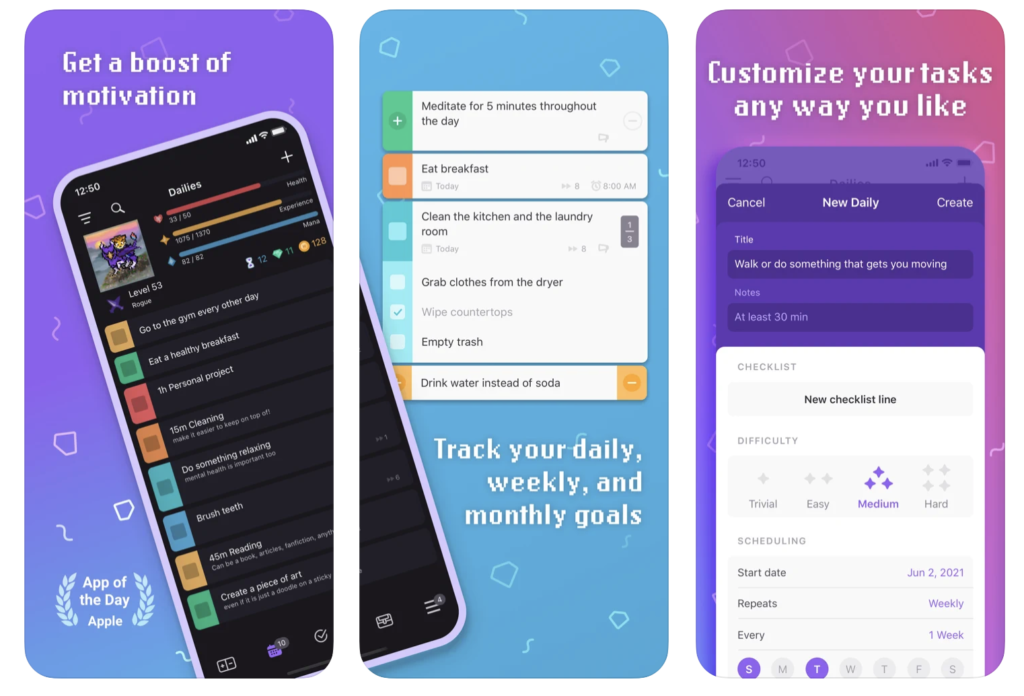 3. Productive Habit Tracker
The Smart and simple user interface of this habit tracker makes tracking your habits and goals easier! Start planning and setting your goals in a second!
Some of the functions include:
Habits planning
Habits scheduling
Smart Reminders setting
Motivating Statistics
Keep your progress, let the tracker save it, stay motivated!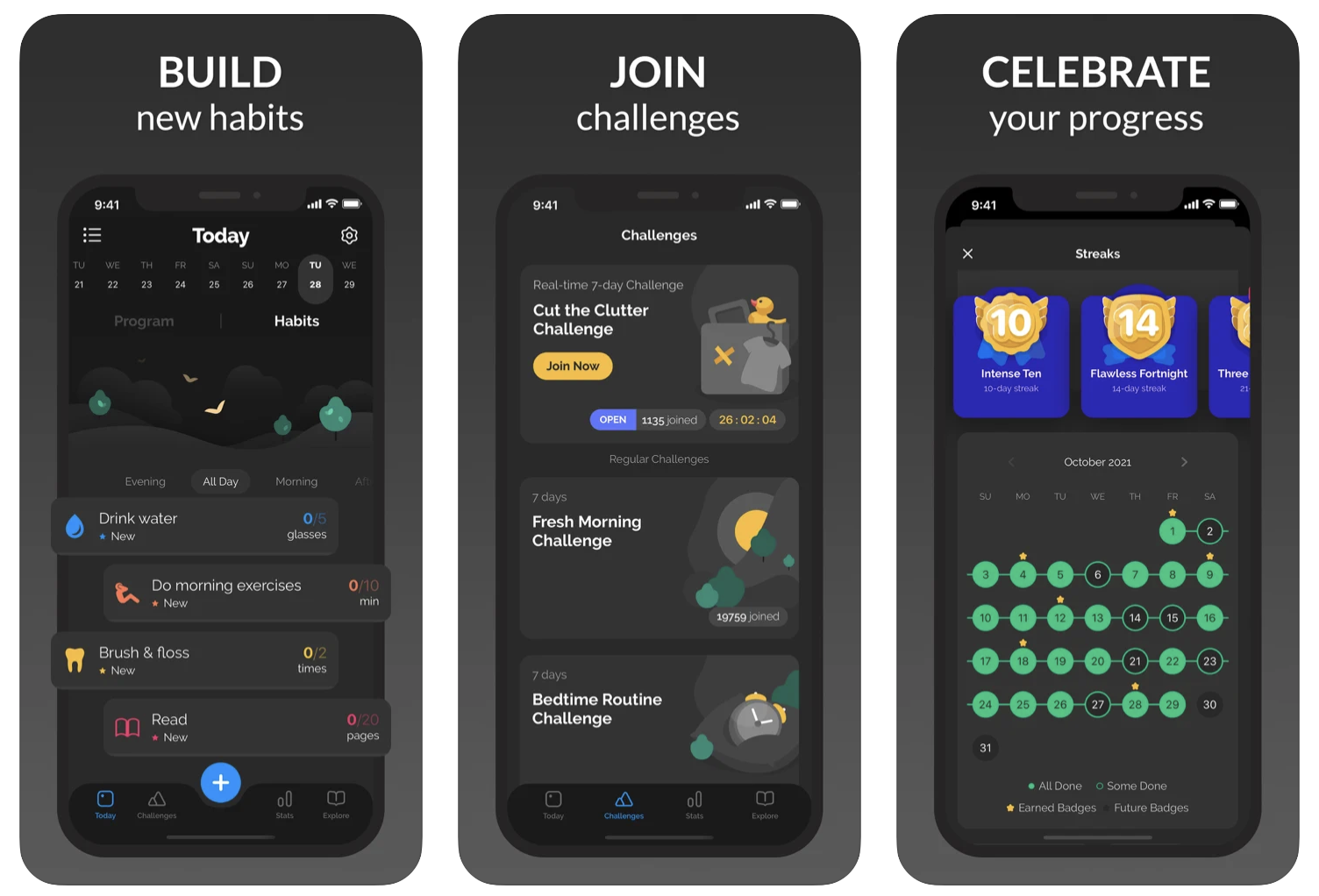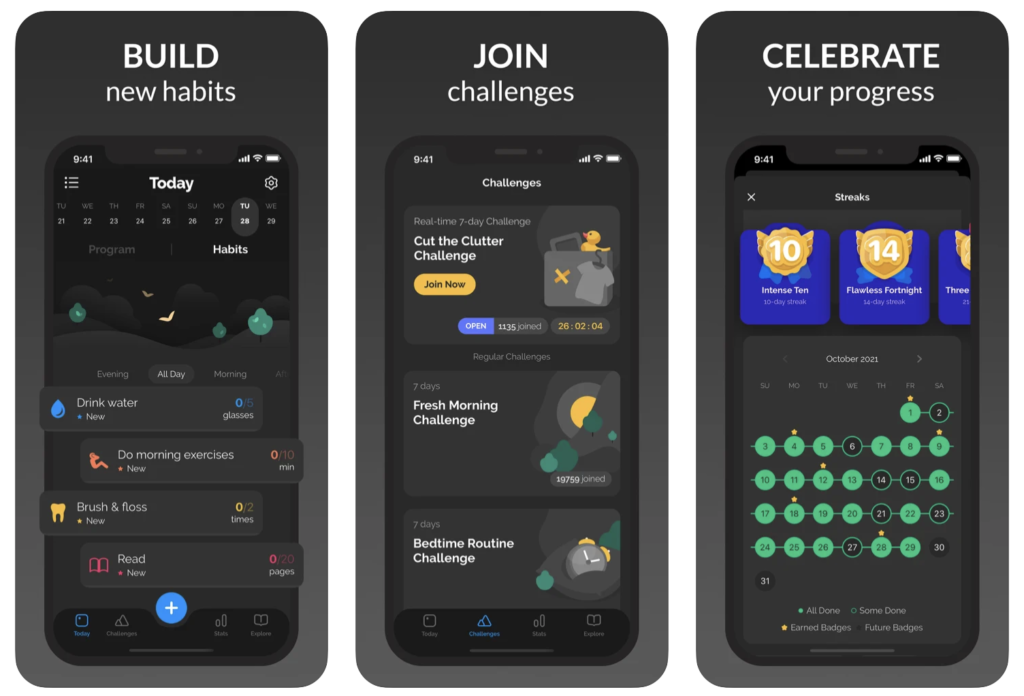 This habit tracker app was developed by behavioral economists of Yale University. When creating your account, you sign an agreement of reaching your goal obligation! You can even bet on yourself!
You can ask your friend or family member to control your progress. It can also help you to Stickk to the plan!
The idea of signing an agreement is really unique. It is like you are becoming the president of some country and promise to be a good guy in front of the whole world. Try to fail! Impossible!
By the way, this aspect was approved by research – the app is based on Tiler's nudge theory.
And, besides the tracker has an interesting design.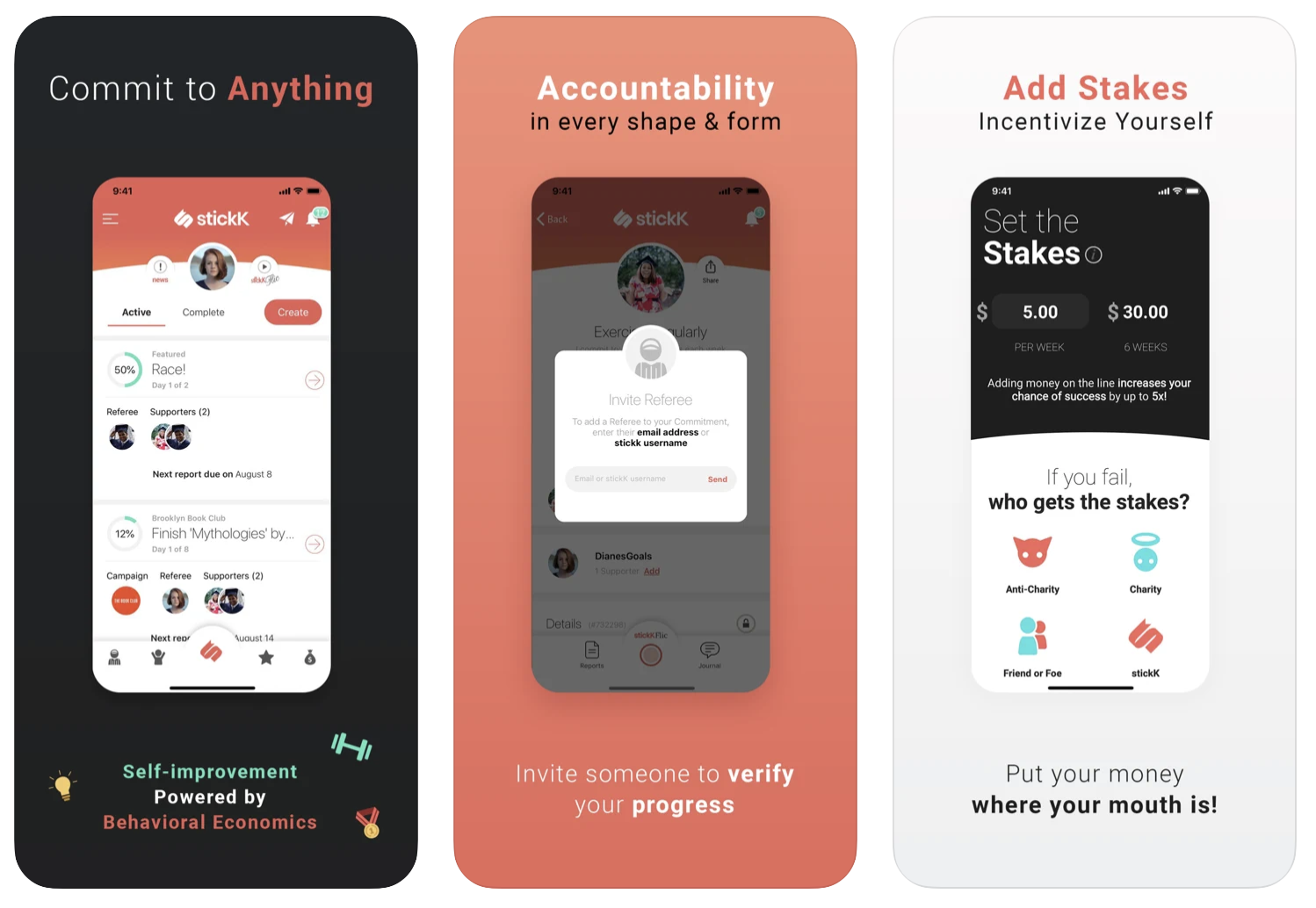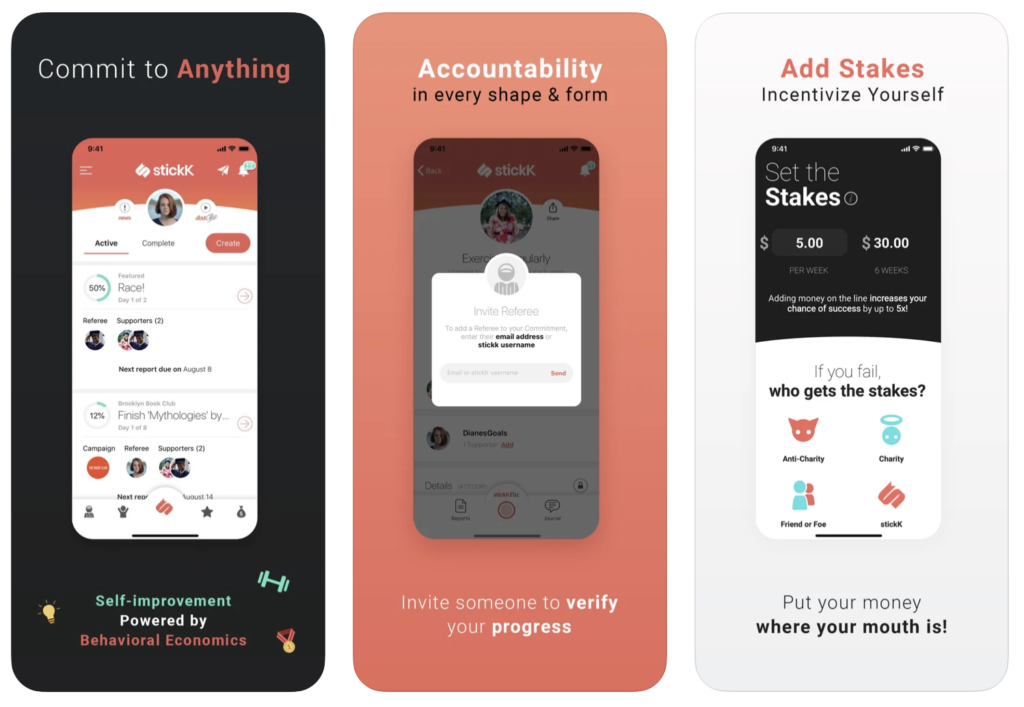 It is a combination of social networks with habits tracker, which results in forming your habits together with friends.
Social network options are well developed. Here you also can send messages to your friends in real time. Support your friends and be supported by them. Motivate each other and together, as a team, reach your goals! If you want to keep your account private, you can turn off social functions.
The only disadvantage is the inability of monthly planning. Sometimes, it appears to be quite useful.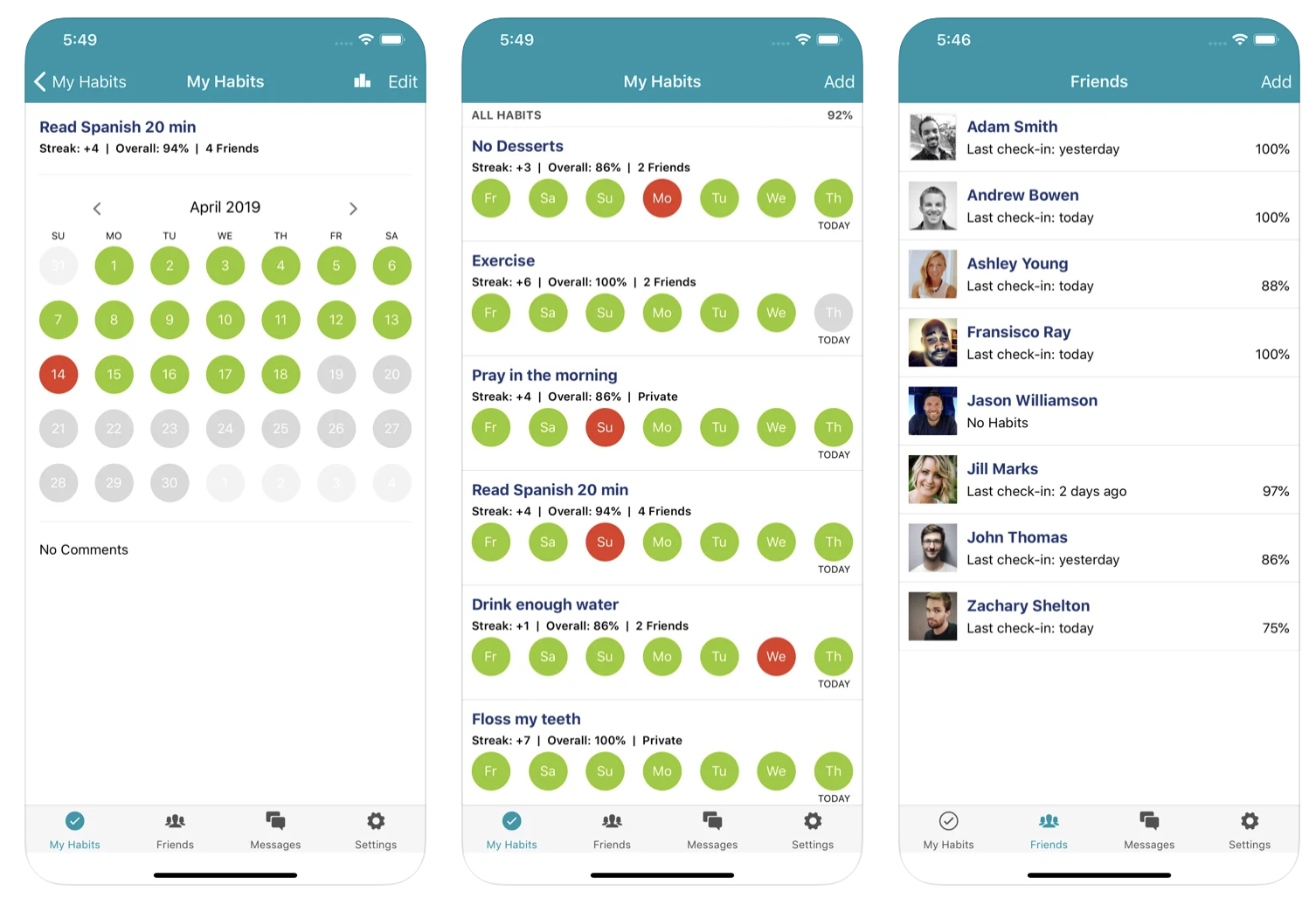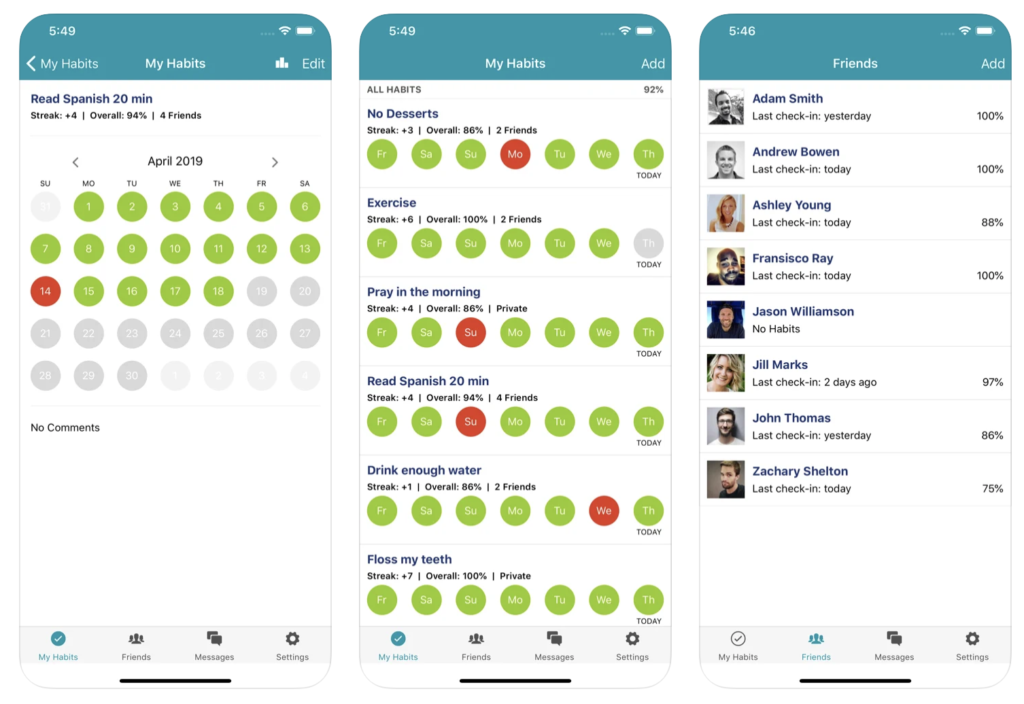 When should you stop tracking habits?
Nothing is perfect, but we must try to reach it! Do track your habits until you feel you are fine with them.
But honestly, it is better to place good habits firmly into your life. Let them be always with you and don't let them go away.
As for the period of time, try at least two months to start with and then, check yourself out! See the result. But don't give up or relax!
"The journey is more important than destination" they say. Indeed, the temptations, inner fight, overcoming yourself, fighting and winning! The trip is waiting; the path is ready. Good luck!
And, a few words about ShutEye.
I had an unstable sleeping schedule. I liked to stay up late, play computer games, eat and drink. Also, I worked at night a lot, too. But, later, my health and age started giving me hints that I'd better start improving myself.
But, the problem was in the period of time. The bad part was too long, and I needed guidance. Professional guidance. The hospital and all the stuff was expensive and time-consuming. I chose ShutEye.
The Sleep Tracker is crazy useful in this way. Regarding to Sleep Habits, the App itself has a lot to learn. Moreover, the ShutEye's Team works hard and seriously on preparing and posting articles regarding to sleep, rest, diet, food, solutions and so on.
By using ShutEye I've got Professional Guidance, Scientific Approach explained in a simple language and a lot of useful tips, records and information about myself without visiting doctors.
Every evening, I turn on sleep tracker and following the ideas, peacefully fall asleep.
I know that in the morning, I will get a sleep report. It won't take much effort to understand it. I will just follow the guidance and do the prescribed steps. To get the best of every day and night!
Try it, you won't regret it. Download ShutEye.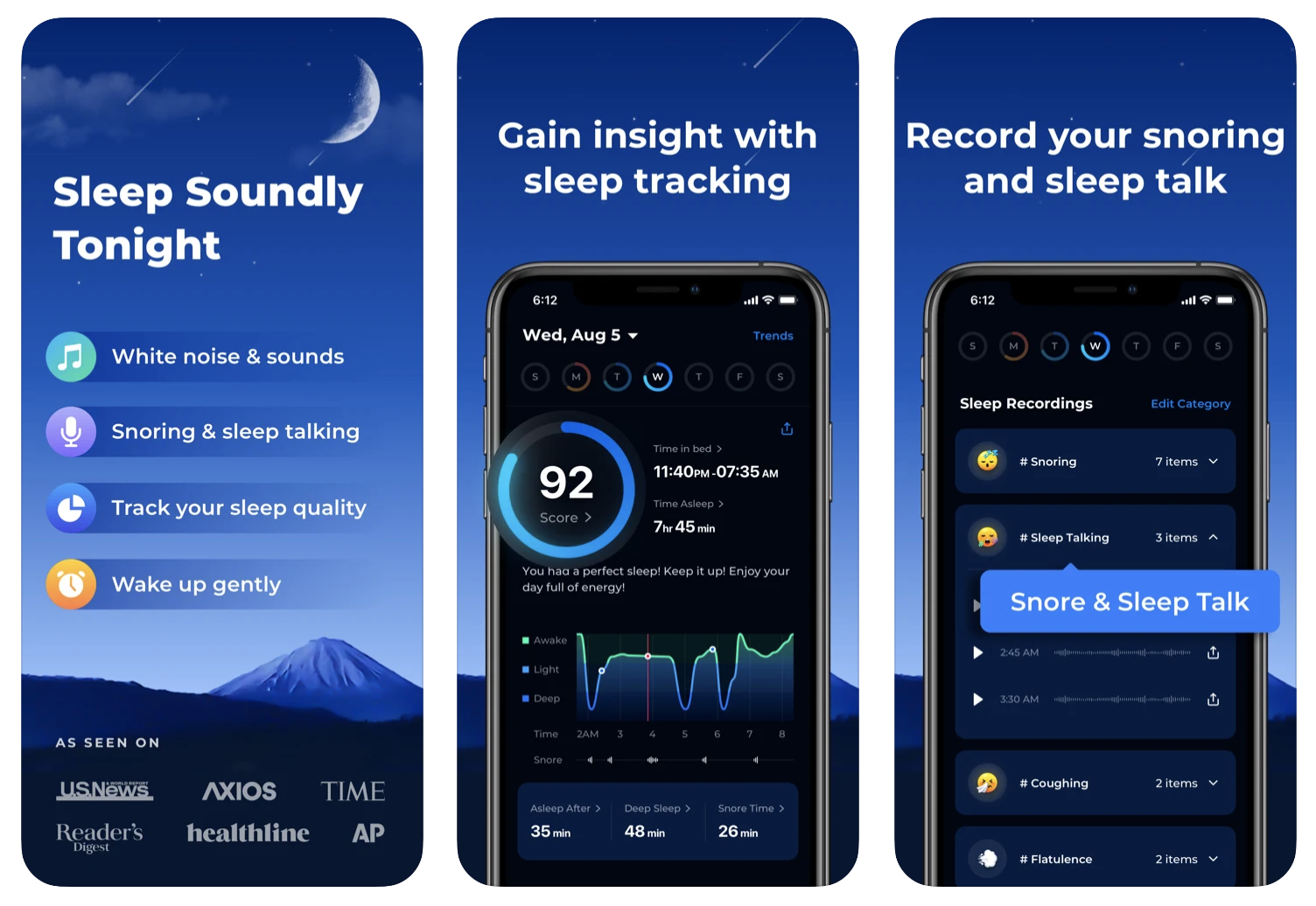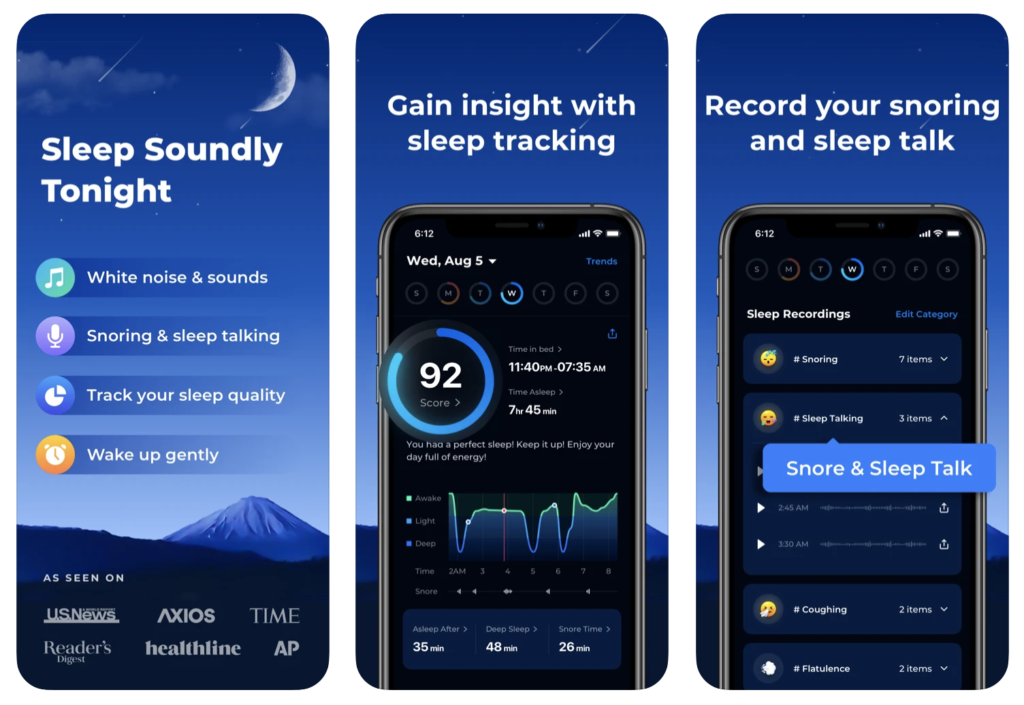 Good night, bye-bye! I hope you've liked these habit tracker apps! Come back soon to read more!