Breathe in, breathe out. This is the way we usually put the stress out. But if you feel like these simple actions are not enough and there is no yoga instructor nearby, then you need to know more about headspace alternatives.
Headspace is the Meditation & Sleep app, that created to guide you to meditation and mindfulness for everyday life.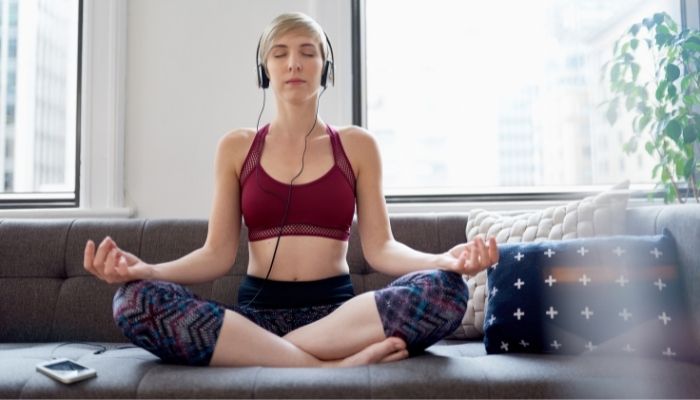 What are the advantages of headspace?
Most common features that also could be used in headspace alternatives apps that you will see a bit later, include:
Amazing and intuitively easy-to-use design, as well as features and set of exercises, make Headspace to be a good choice.
There you can also find options of creating your own schedule, and managing your flexible subscriptions.
According to your needs you can choose the necessary course, that will teach required skills how to deal with stress, anxiety, relax your mind and etc.
Sleep assistant.
| | | |
| --- | --- | --- |
| Top 5 Headspace Alternatives | Why we chose it | App Store Rating |
| ShutEye | Best Overall | 4.8/5 |
| Waking Up | Best Guided Meditation | 4.6/5 |
| MyLife Meditation | Best Meditation | – |
| Wysa | Best Therapy | 4.9/5 |
| Medito | Free Meditation | 4.9/5 |
What are the disadvantages of headspace?
Price. $12.99-$94.99
Even free trial period is not free. According to the users' feedbacks, the Headspace Team constantly changes their plans. They have taken away all previously available for free functions and now charge money for using them.
Only English, French, German, Portuguese, Spanish languages are supported.
Money refund system is not efficient enough.
Some users also experience problems with workability and usability of the app even after paying – the app lags and freezes.
Log-in/Log-out functions are not efficient enough.
No data related to medical researches/experiments and references.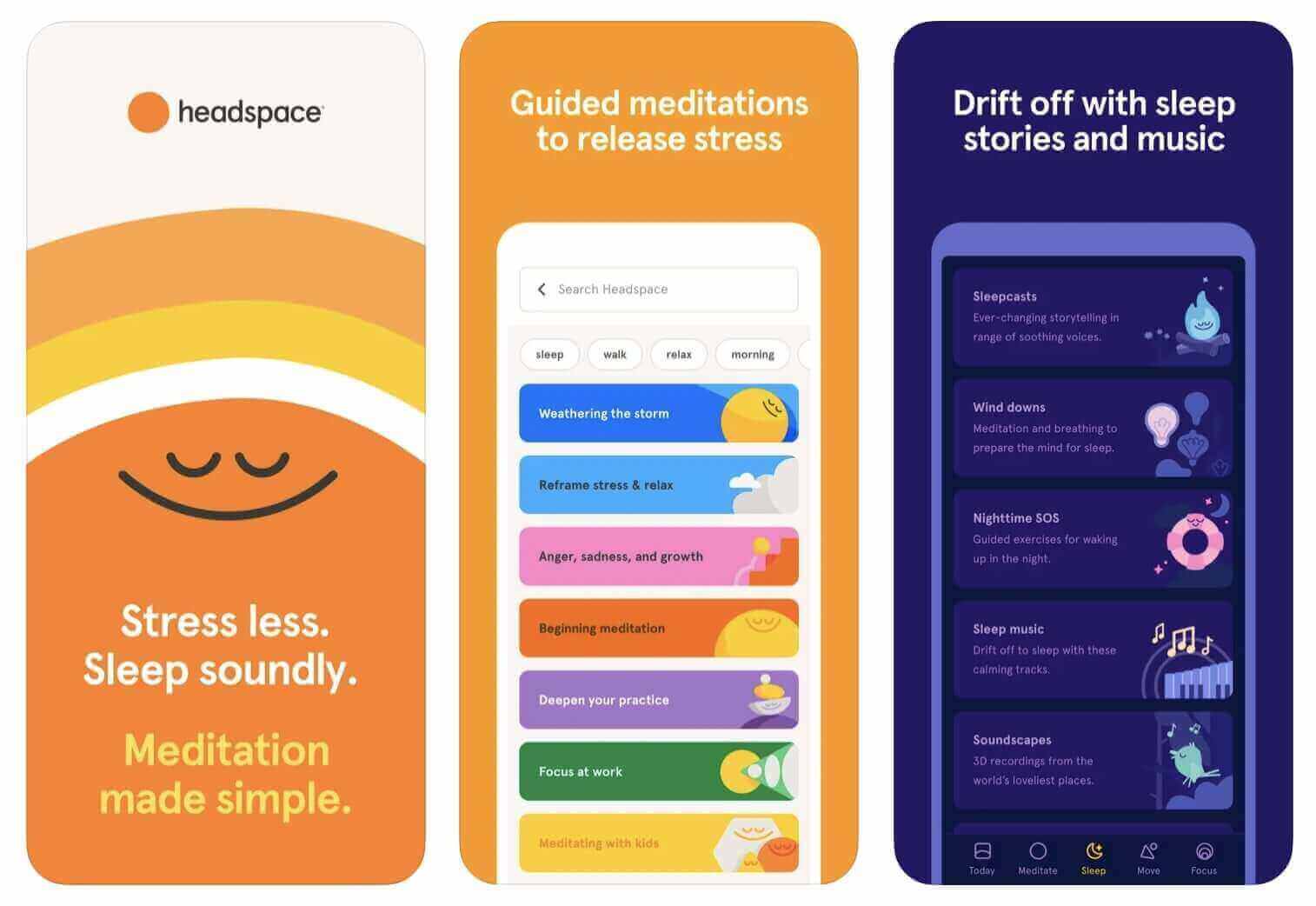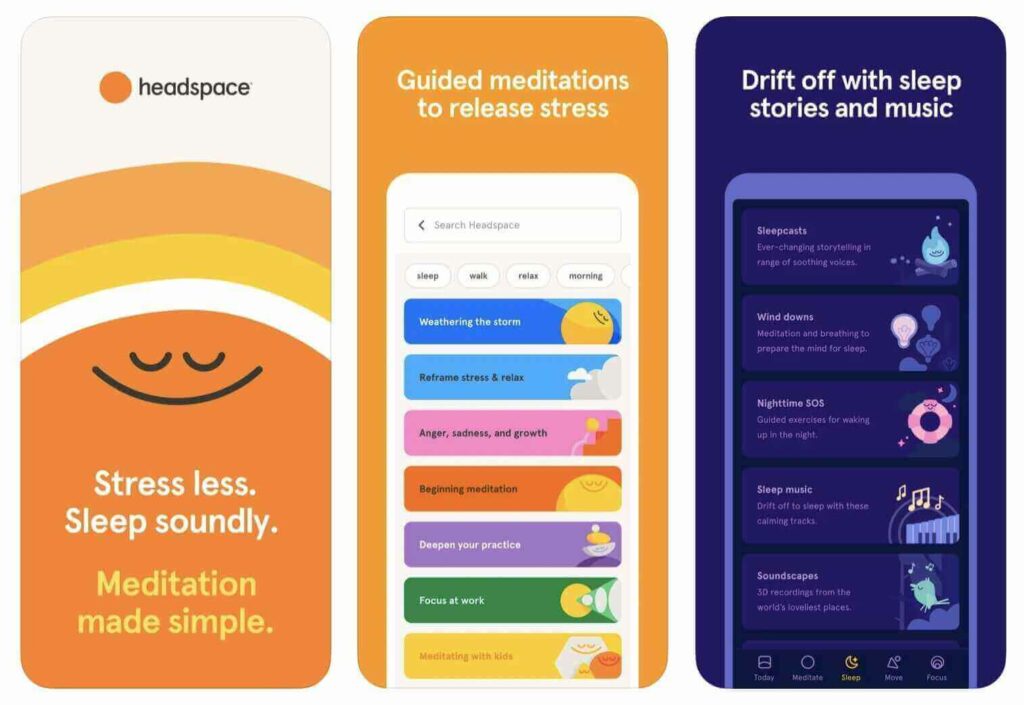 What apps are similar to Headspace?
Today we will speak about 5 Headspace alternatives. As we may see, nothing is perfect. But, there's always room to aim higher! And this app, truly strives to be perfect.
1. ShutEye
Now we came to the app, that combines a lot of functions that will definitely help you! There is great potential inside the app. You can learn more about ShutEye by opening a page that will tell you how ShutEye works. As for now, we will focus mostly on the meditation side of the app.
This is the link to download ShutEye now or continue reading about it, trying to find anything else better. Time is money, don't waste it. After opening the AppStore page with ShutEye you will see an attractive list of features and subscriptions.
So, what about our topic? Meditation!
When you launch the app, the design has a color of deep-blue ocean, or the sky close to the night time. Calm, quiet, peaceful. Colors that will already motivate you to sleep.
After that, you will quickly and easily find the Meditation section:
Features of ShutEye
Deep Sleep
Sleepy Ocean Visualization (at night you will see a beautiful ocean in your dreams)
Build Self Confidence (a great 35 min motivation if tomorrow is a special day)
Fast Fall Asleep-Visit the Stream (A very natural way to fall asleep)
Deal with Overthinking (Physically in bed, but mentally still at the office? Recording will help you put all files in the right folders)
Fall Asleep Naturally
Bedtime
Relaxing Sleep
Sleepy River Visualization
Coping with Grief (if something made your mood be very sad, ShutEye will help!)
Deserving Abundance (Calm, alone, but not lonely!)
Forgiveness (A drop of kindness in the ocean of reality)
Letting Go (release anything that upsets you)
Evening Wind Down (a perfect ending of the day in a healthy way)
Meditation Music
Besides this meditation set of sounds, there are other sections that will help you to meditate.
Nature Sounds, Ambient Sounds, White Noise + Pink Noise, Environment and etc. Try our Sounds Generator online that will show you how it will work in the app. There as well as in the app, you can combine sounds together and enjoy your perfect environment.
Featured Readers with great stories! A huge library!
If you want to use at night, ShutEye's tracker will first, explain in details how to use it and then, will do its best to give you an unforgettable experience of your perfect night.
Cheaper price, but more functions, tools and features!
Do you still think that price matters? 4.8 Rating says that – no!
3.000.000 people already made their right choice! What are you waiting for?
Visit our Website's main page where you will find all the answers to your answers! Our Website also has peaceful colors! Join and relax now!
2. Waking Up: Guided Meditation
Combining meditation and mindfulness techniques with practical wisdom, Waking Up is a guide to unlocking the mind and learning how to meditate.
Follow one of our guided meditation courses and track your mindfulness habits with new sessions, updated daily.
Meditate to go beyond calming or relaxing. Balance your mind, and meditate with guided sessions and mindfulness techniques with Sam Harris, a neuroscientist, philosopher, and best-selling author.
Explore the theory behind meditation, from gaining awareness of oneself to understanding the source of feelings like anxiety or stress. Through our meditation guide, discover philosophy and neuroscience in short audio lessons with Sam Harris, other teachers and scholars.
Topics include: mindfulness meditation, mental health, how to meditate, gratitude, anxiety, neuroscience, awareness, meditation techniques, zen, stoicism, and much more.
Download for Android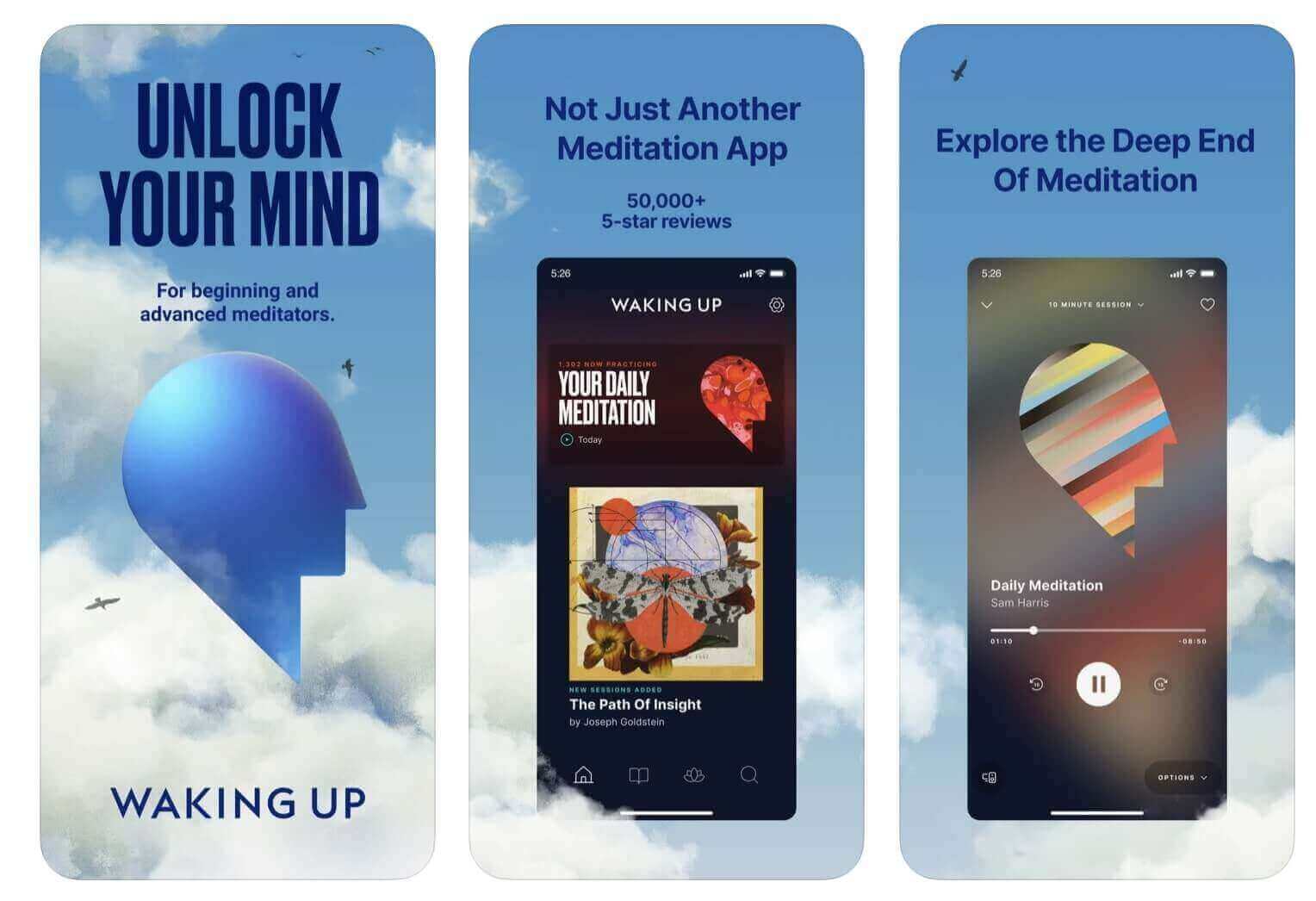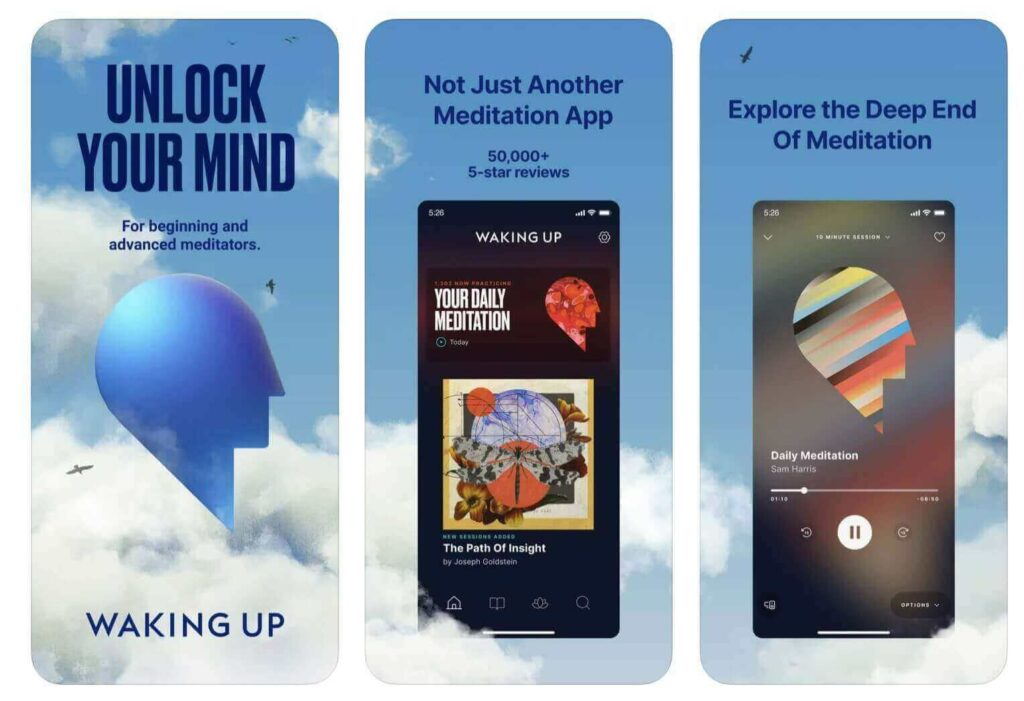 3. MyLife Meditation: Meditate, Relax & Sleep Better
Learn to meditate and be more mindful with MyLife Meditation, formerly known as Stop, Breathe & Think. MyLife Meditation is an award-winning meditation and mindfulness app that offers daily wellness check-ins and suggests activities personalized on how you feel.
Learn to maintain perspective through your mental and physical wellness journey. Develop simple habits so you can get to a better place in just a few minutes a day.
"Wind-down" with us and embark on this meditation journey to help you relieve stress and relax.
Let experts guide you through journaling prompts that help you think on and let go of emotions, aiding you through your wellness journey. Destress with a meditation guide to gain a better, calm mindspace.
Download for Android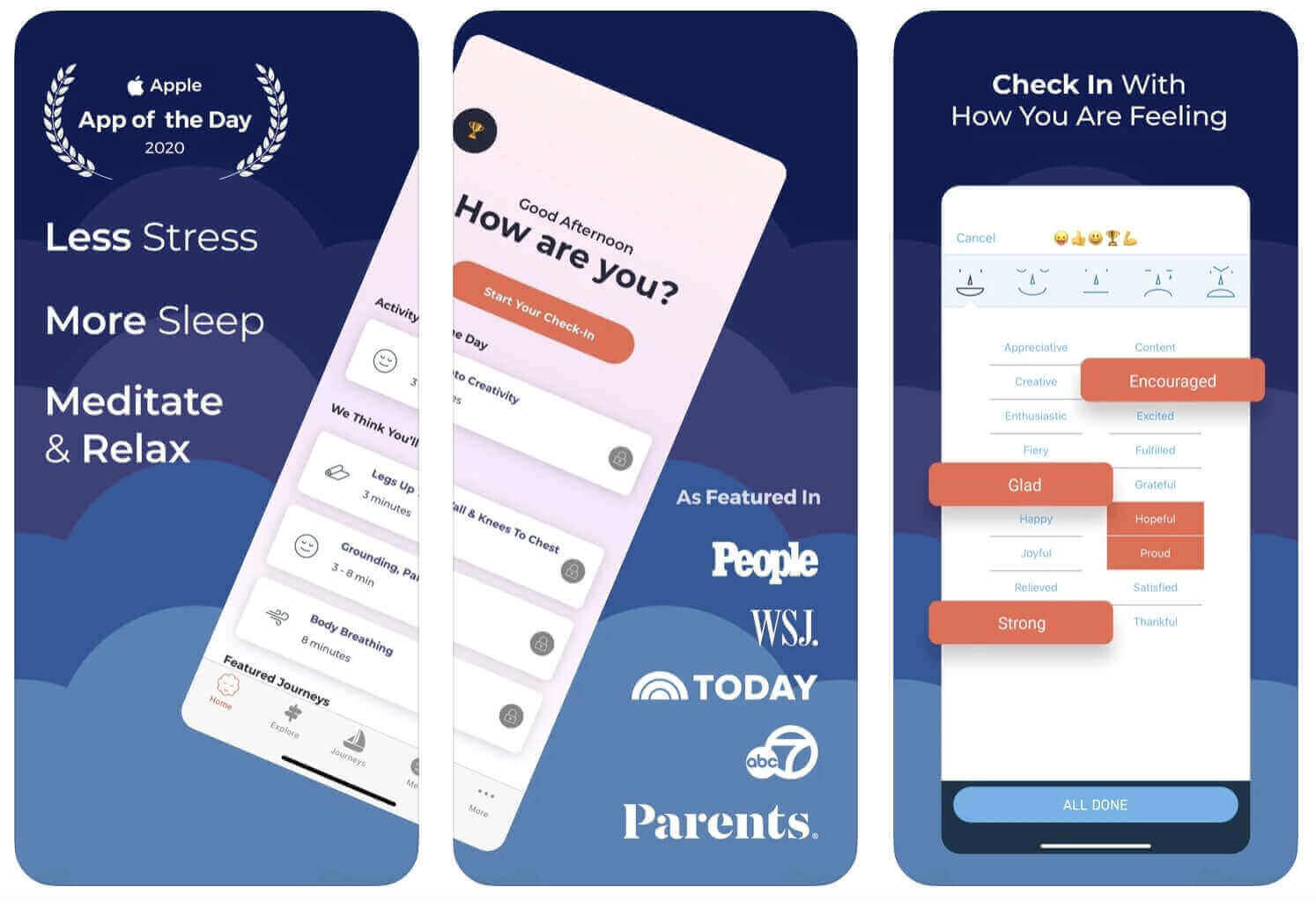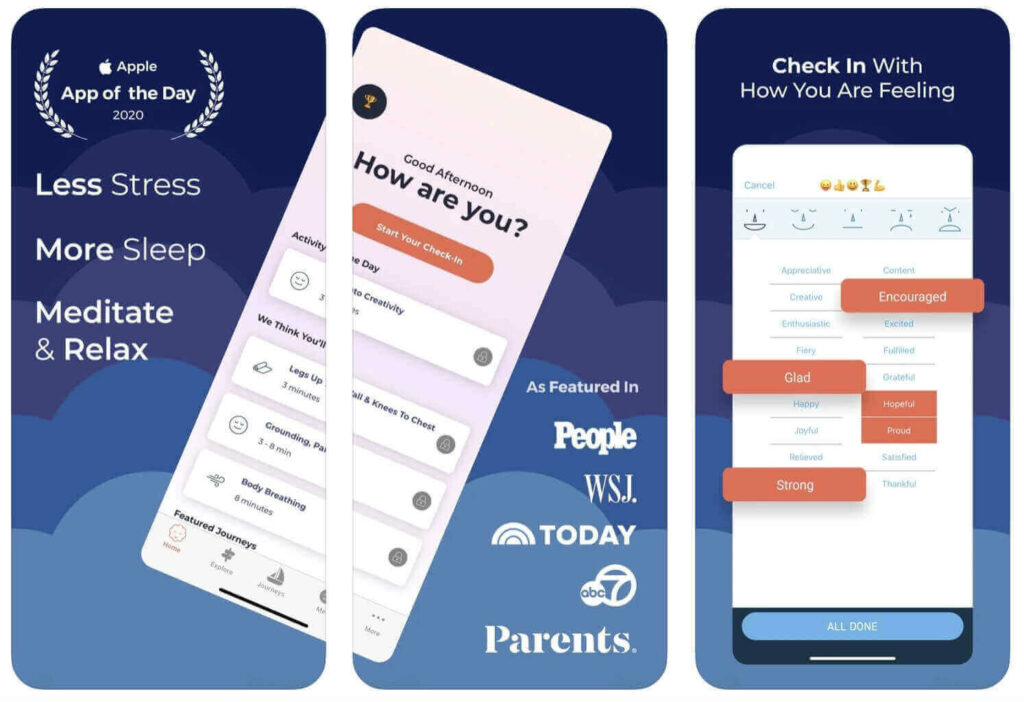 4. Wysa: Anxiety, therapy chatbot
Imagine a mood tracker, mindfulness coach, anxiety helper, and mood-boosting buddy, all rolled into one.
Wysa, your happiness buddy is that friendly and caring chatbot. Wysa is packed with daily spiritual meditation that improves mental health and is also a perfect way to bond over family meditation. Always there for you when you need someone to talk to, Wysa helps you keep track of your mood with friendly chats and helps fight stress and anxiety with its proven techniques and calming meditation and mindfulness audios.
Checking in with Wysa regularly will improve your emotional health so you can track your happiness and mood. Talk to Wysa now and psy yourself up to fight off stress. Also, Wysa has mental health assessment with depression and anxiety tests.
Wysa is your AI friend that you can chat with for free. Talk to the cute penguin or use its free mindfulness exercises for effective anxiety relief, depression and stress management.
Its therapy based techniques and conversations make for a very cute and calming therapy chat app whether you're looking to cope better with mental disorders, to manage stress or to boost your mental health.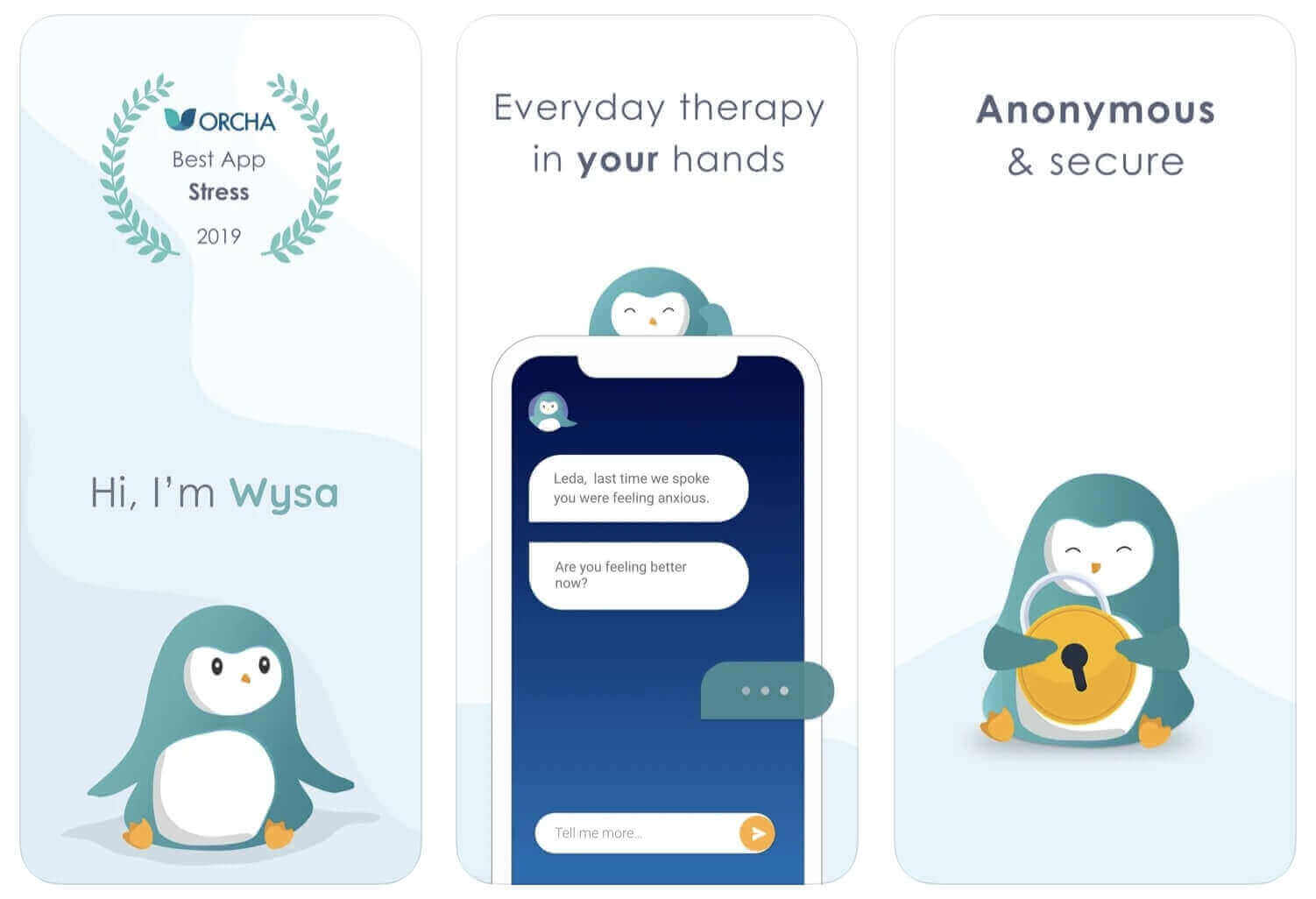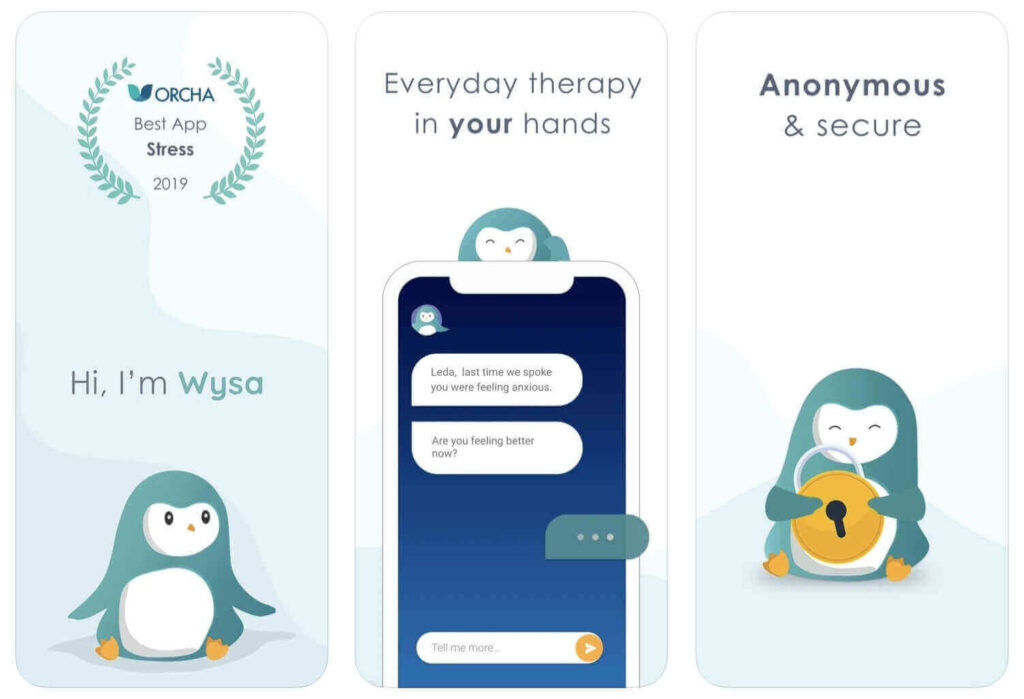 5. Medito: Free Meditation, Sleep & Mindfulness
For now, the app is available in English only (Other languages coming soon)
It's one of headspace alternatives. 100% Free Meditation App that will improve your Mental wellbeing with the help of Guided Meditations, Breathing Exercises, Mindfulness Practices, Relaxing Sounds, and more.
With our app's holistic approach, you can find guided and non-guided meditations from Medito Foundation and various other organizations such as UCLA; all of which are based on ancient as well as recent meditation techniques.
Just spend a few minutes per day on the app using the various features and discover the life-changing benefits, positivity, and transformative effects of meditation in your life.
The app is made with the aim to guide you towards a happier & healthier life with the help of various features present in it. This app from Medito Foundation will help everyone on their journey to practice gratitude, manage anxiety and stress, relax and find positivity.
Download for Android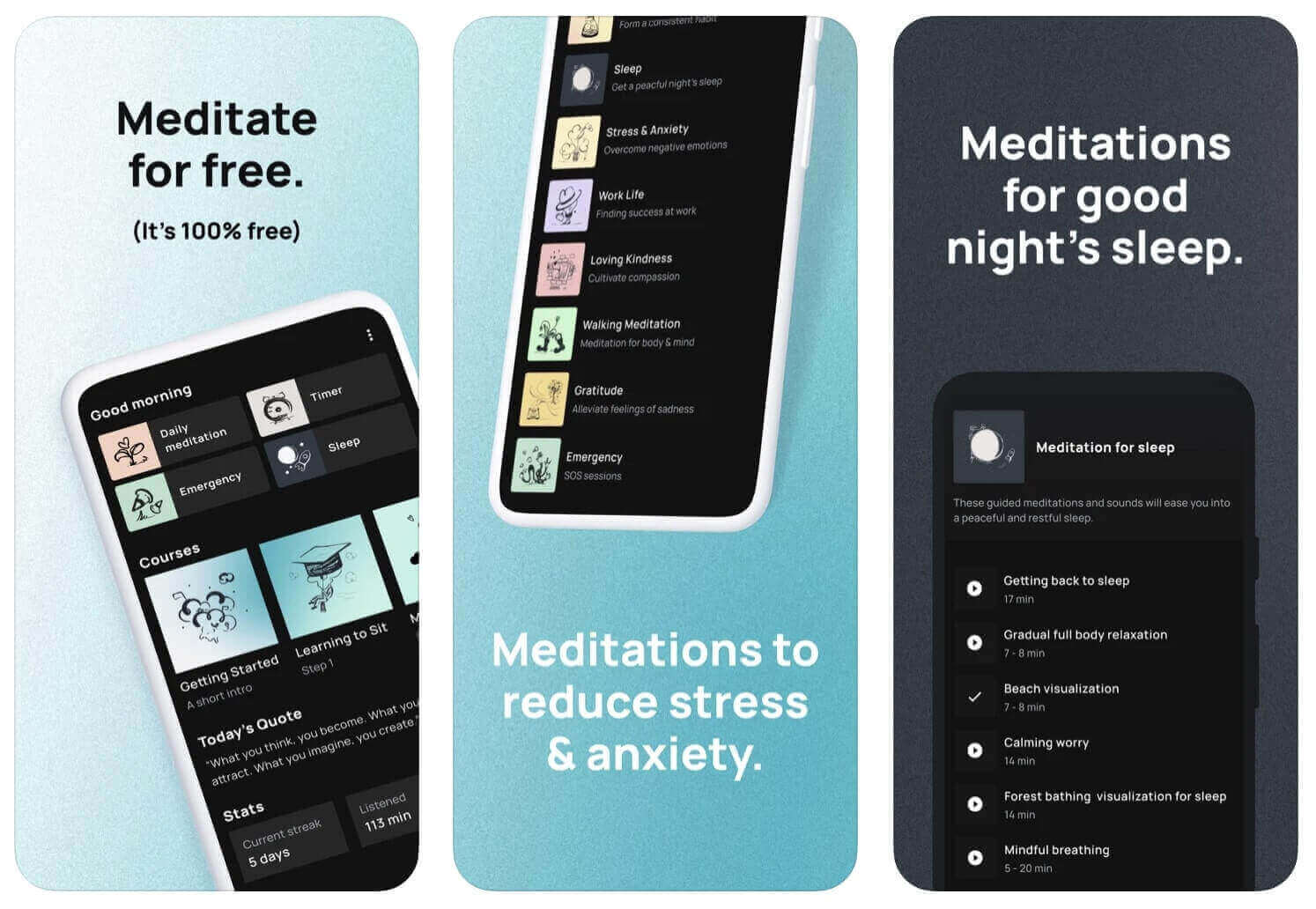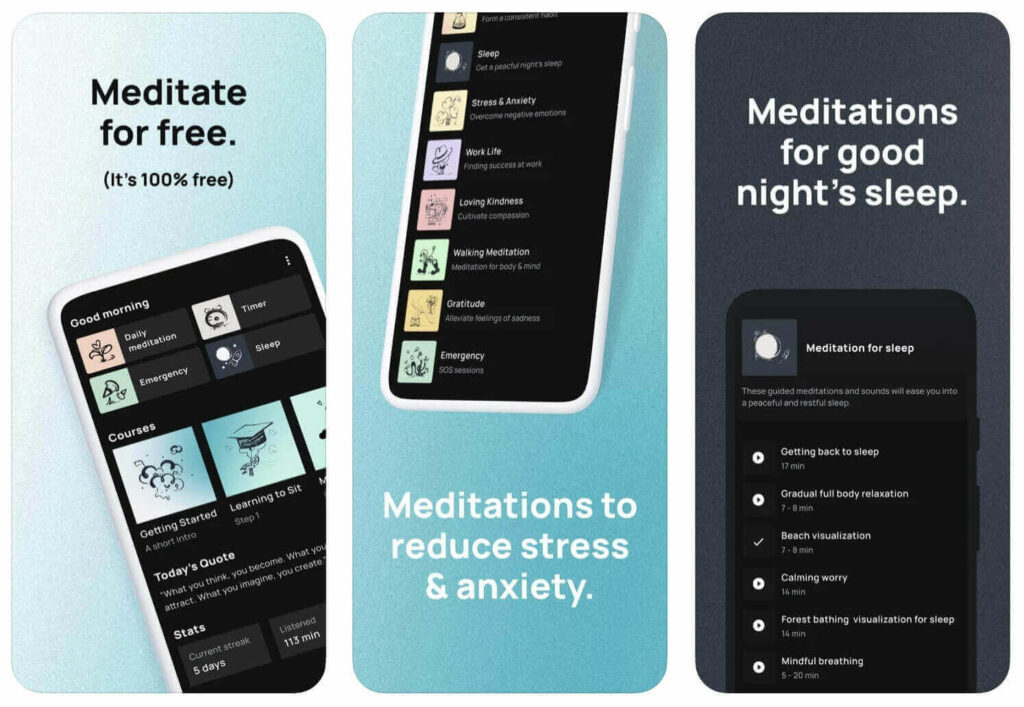 That was an article dedicated to Headspace alternatives! Choose wisely! Don't have a good app, have a great one! You deserve best! Bye-bye and good night!