Did you deal with back pain when you wake up in the morning? You are not the only one. Usually, the back pain is not caused by serious medical conditions, instead, it is often caused by stress from bad sleeping posture and other improper lifestyle habits. So, what is the best sleeping position for back pain? Let's take a look together.
Can sleeping position cause your back pain?
Your poor sleeping position can put pressure on your spine, then causing its natural curve to flatten. If you sleep on your stomach regularly, you will experience back pain more often. The pain is usually the result of stiffness from long periods of rest or decreased blood flow from sleeping.
Usually, doctors will recommend you sleeping on the side or back with a pillow beneath your knees, or if you still want to sleep on your stomach, remember to place a pillow under your pelvis for support.
What is the best sleeping position for back pain?
Here are the best sleeping positions for back pain you can take a look at:
You can try sleeping on your side in a fetal position if you experience a herniated disc. Try lay on your back and then roll over gently onto your side, remember to switch sides from time to time to prevent any imbalances.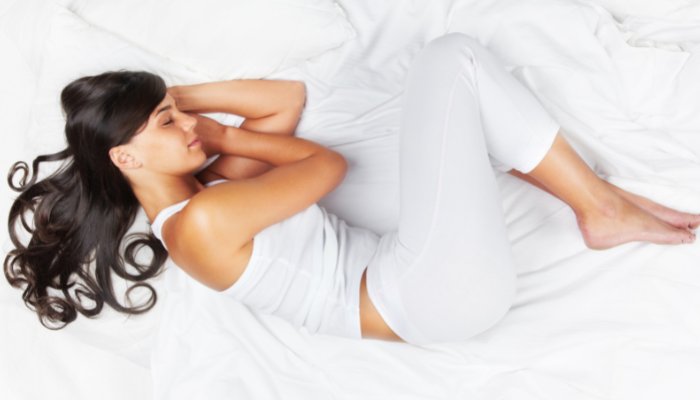 Sleeping on your stomach is not bad for your back pain, if you place a pillow under your pelvis it can lower the abdomen to relieve some of the pressure off your back.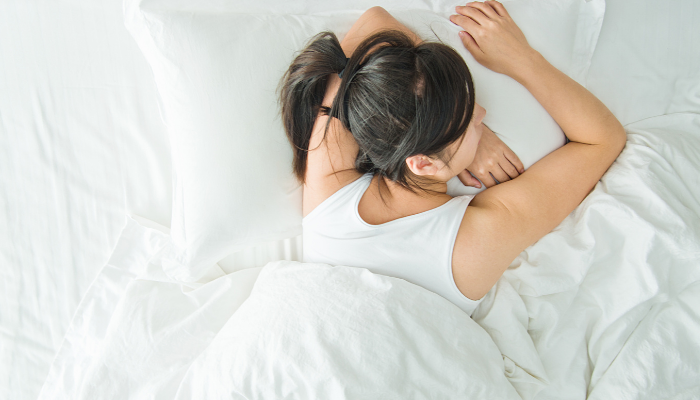 Remember to put a pillow between your knees when you sleep on your side, it can keep your hips, pelvis, and spine in a better alignment. Also, using a small pillow for added support if there is a gap between your waist and the mattress.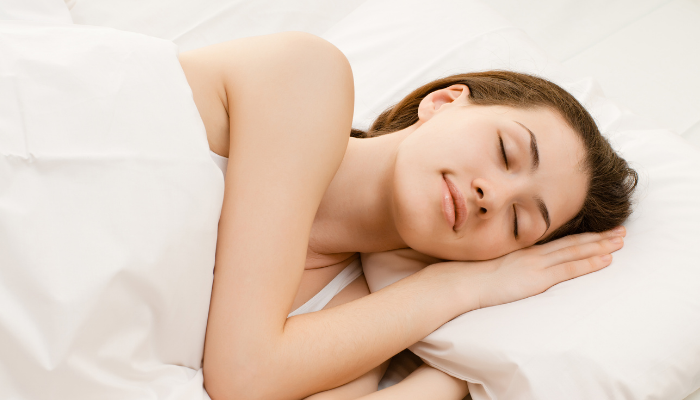 Your weight will be evenly distributed and spread across the widest area of your body when you sleep on your back, and you are also able to get better alignment of your spine and your internal organs.
You can either choose to sleep on your back with a pillow under your knees or in a reclined position. Reclining may be beneficial for your back because it creates an angle between your thighs and trunk, which can help reduce spine pressure.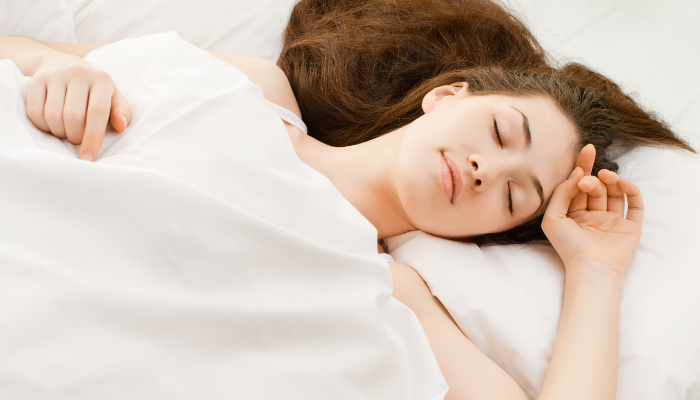 Which is the sleeping position that should be avoided?
Usually sleeping on your stomach is not a great idea, because with this position you have to turn your head to one side for smooth breathing. Consistently turn your head to the same side would cause your back pain, therefore you should place a pillow under your neck which will at least lessen the amount of your neck rotation.
Another sleeping position that might need to avoid is side-lying with the arms in an overhead position. It might cause the symptoms of waking up with numbness in the arm and hand.
Morning back pain is common, and the pain symptoms usually improve within few minutes of stretching. However, get started to adjust the sleeping position before bed, and try to avoid the bad sleeping position for back pain, you will get a good night's sleep!
If you have trouble sleeping, try ShutEye, an all-in-one sleep app. ShutEye brings a wide variety of tools to help you fall asleep and understand your sleep cycles from a scientific perspective.
So stop tossing and turning all night, and starting falling asleep in a healthy and natural way.
You may also like:
Are You Stressed? | 3-Minute Stress Test
14 Sleep Hygiene Tips For Better Sleep
8 Relaxing Sounds to Help You Sleep Better and Relieve Stress