Hey there! Are you a student studying something? Or maybe you are already working on some project and you need something to help you focus on your work? Here are websites for study ambience that will help you to study or focus. Read the article up to the end and you will get the best websites for studying ambience.
And today's content is:
Is Ambience good for studying?
What noise is best for focus?
What is the best website for studying ambience?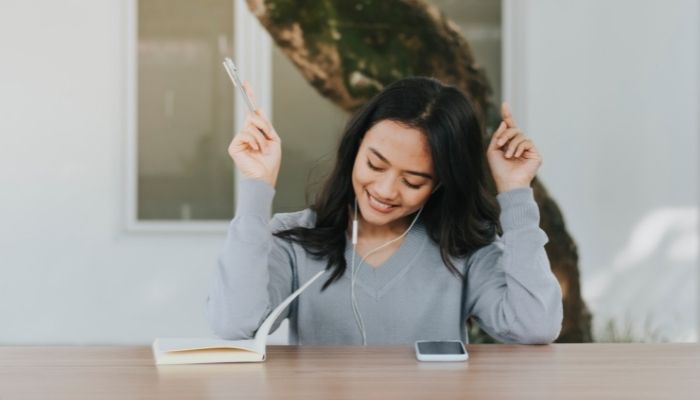 Is Ambience good for studying?
It depends. Yes and No. Here we need to look at ourselves. If you feel more productive and comfortable in an environment that has some special sounds, so ambience is good for you.
For example, some people would like to go to a coffee shop or a library to study. Some people would like to choose nature as their study room. There are also people who prefer evening hours for learning or, vice versa, morning hours.
To understand what type you are, you can spend some time trying different sounds separately or in combinations. The best place to start with is an Online Background Noise Generator that will let you listen to various sounds and see which ones are the best fit for you.
What noise is best for focus?
The noise that totally eliminates other sounds and noises of your environment, or quite opposite. For example, if you work in the office and you want to concentrate but not to relax, you'd better listen to a white noise or a pink noise. 
White noise is a sound created solely by humans. It was designed to eliminate background noise.
Pink noise is a sound frequency from nature. It doesn't completely filter out all background noise, but it does so for the most part. Pink noise successfully relaxes and calms the mind. And it has been shown to aid sleep by many people who listen to it before bedtime.
Again, I would like to mention own preferences. You will never know until you try different sounds.
What is the best website for studying ambience?
The best one! As I mentioned before, it is better to try listening to different sounds and choose the best one (or several ones). ShutEye has them all and gives them to you for free.
The sounds go as an unstoppable recording of what makes your working or studying fully focused without switching to the next sound.
And, one more important thing to mention. Besides the website, there is also the App, that you can download for free and listen to the sounds by using your device that runs iOS system.
ShutEye does its best to make all stages of human lives of all ages and occupations, be healthy, be better and get the best of each day and night! This team knows a lot about the healing power of sounds and music. I strongly recommend you to read more articles on the Blog's page.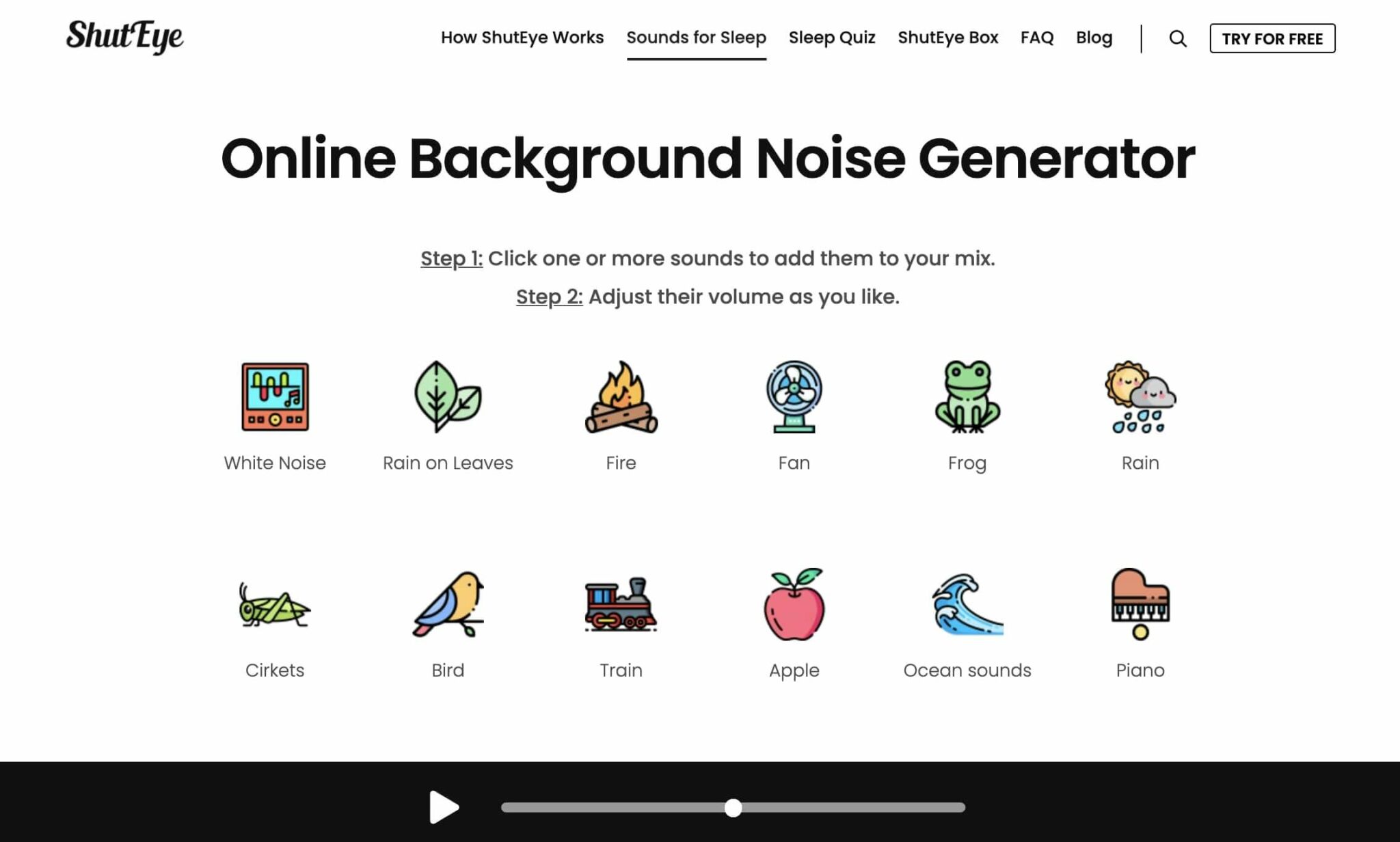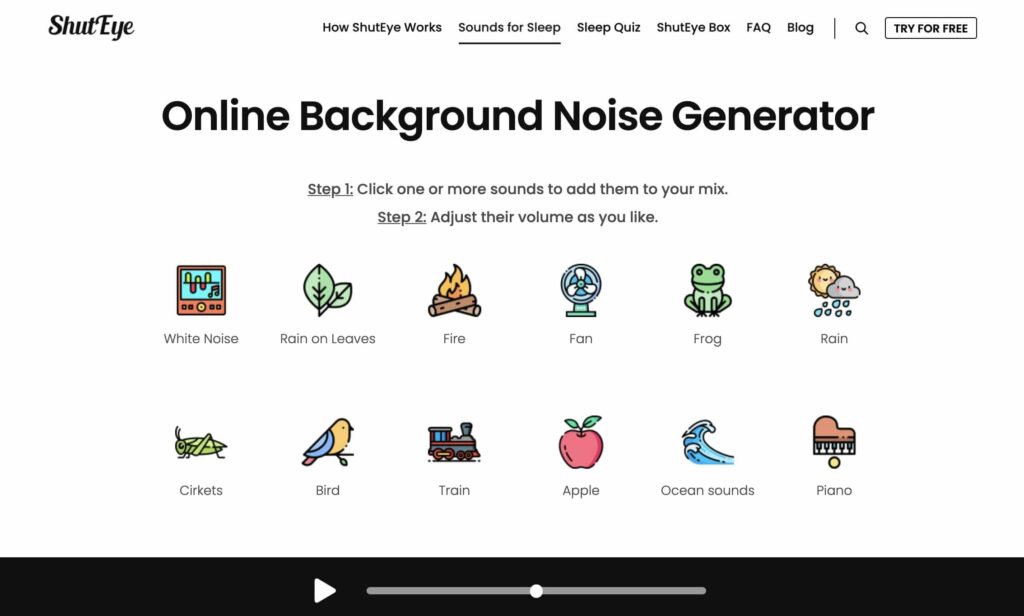 We continue talking about websites for study ambience. And this one is my favorite website. Just because I myself is a fan of electronic music. This website also has lots of sounds and many categories. If you click the heading, you will directly go to Ambient Channel.
The website also has Apps available for Android and iOS devices.
This website is a good thing to consider listening to because it has not only Ambience, but also other categories that they suggest when you are listening to some channel.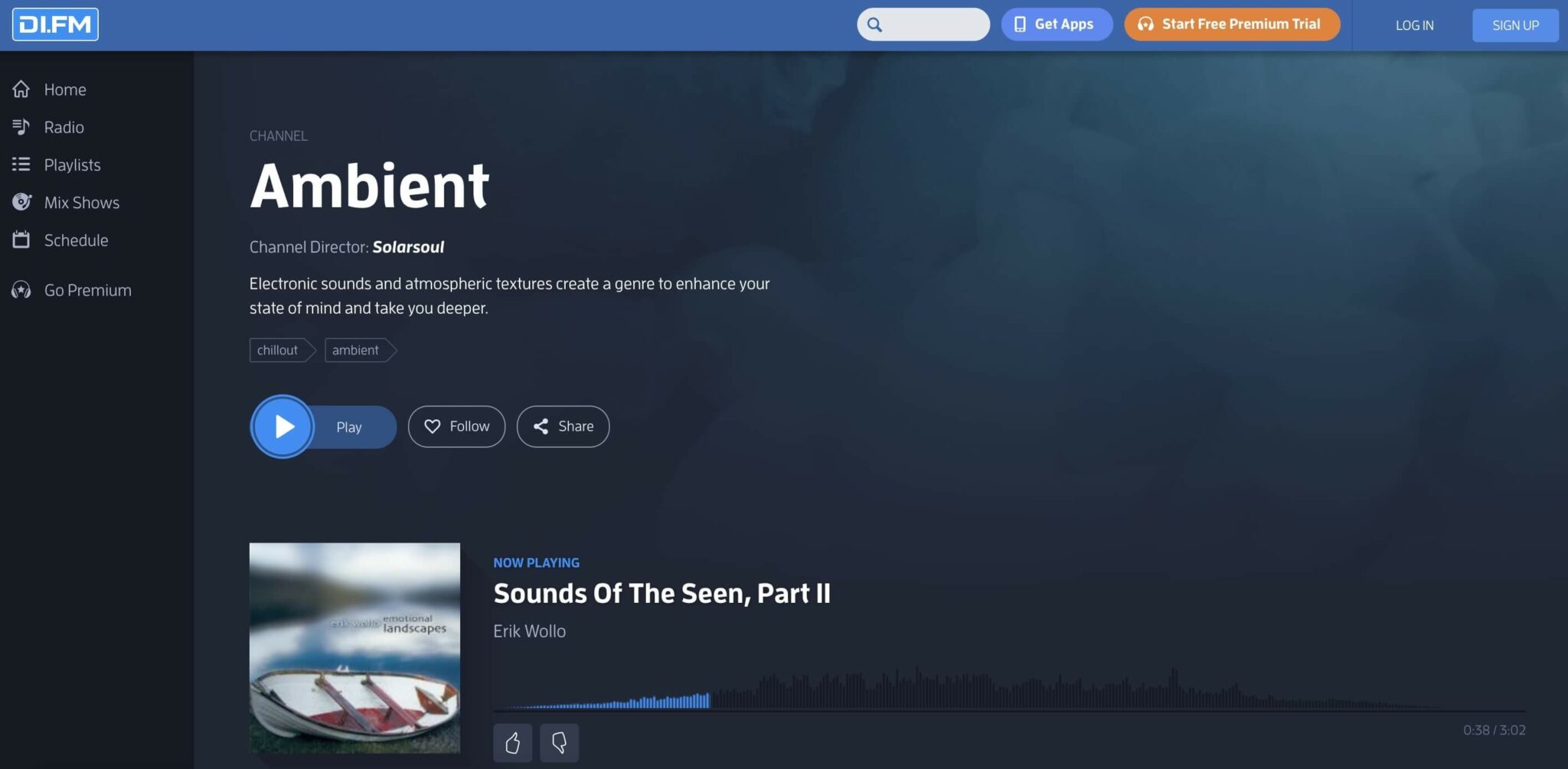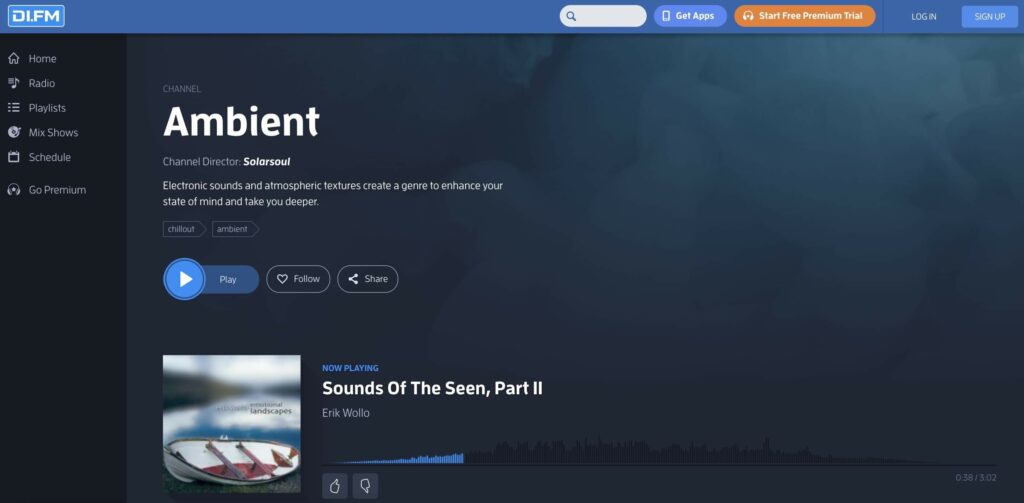 This is a plain, gray-and-white music generator. The author of the website even gives definitions to its "creature".
Calmy [kälmē] adjective
Calm, calmier or calmiest (archaic) • Literary tranquil [ref]
Leon [le-ən] noun
First name of Greek origin • A nice guy at times (Urban) "I wish I had a boyfriend like Leon." [ref]
Calmy Leon [kälmē le-ən] website
World's most relaxing music and sound generator, available online. Always changing like a Chameleon • "Go visit CalmyLeon.com!" (Urban) : calm down and take a break.
That's quite interesting. At the same time, this website looks so simple, I guess, it is quite useful! Try it by yourself and you won't regret it! Especially if you are:
Working in an Open Office
Studying in a Quiet Room
During your Meditation Session
Willing to have Sound Therapy
Having a Tinnitus
Let's move to the next website and explore more beautiful sounds in our list of websites for study ambience.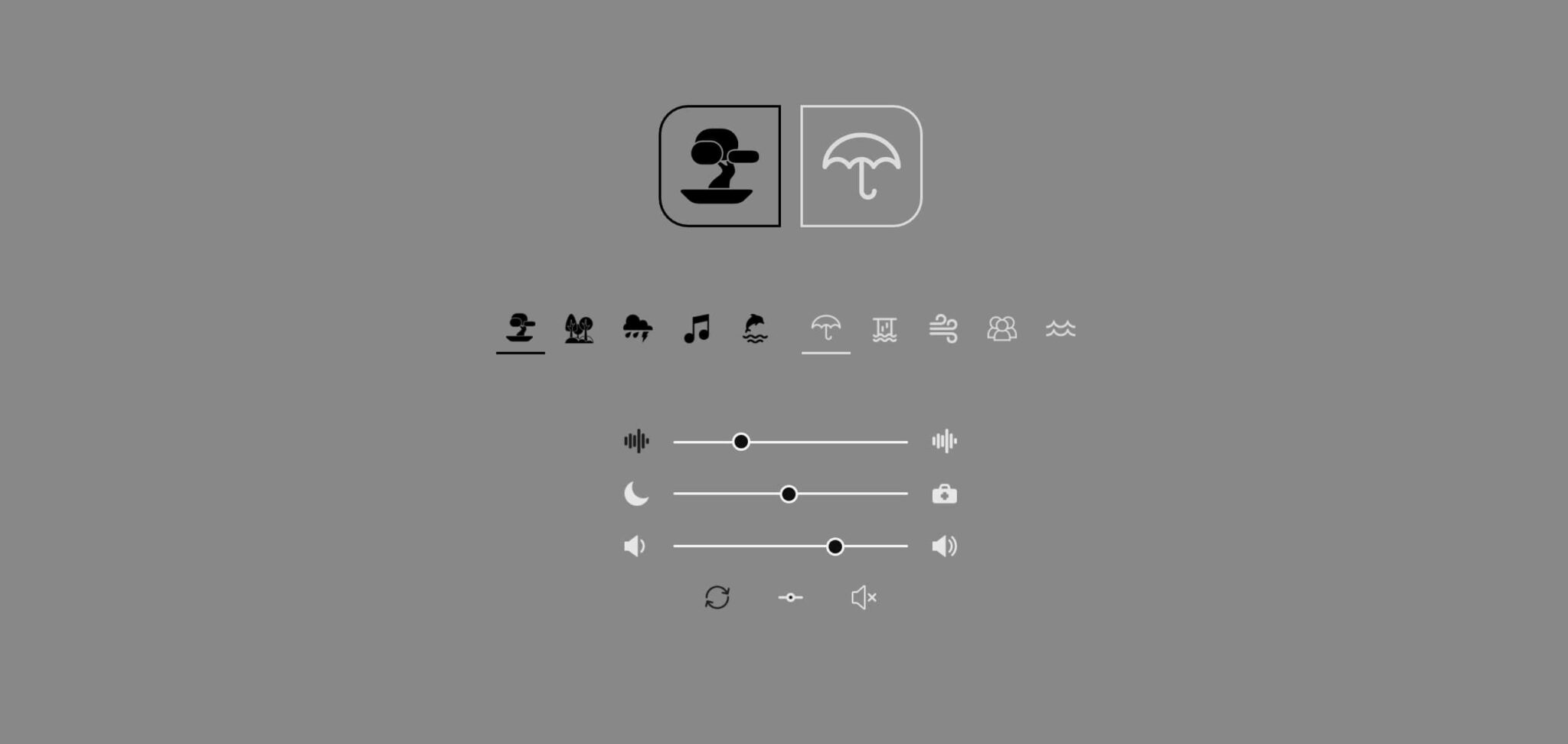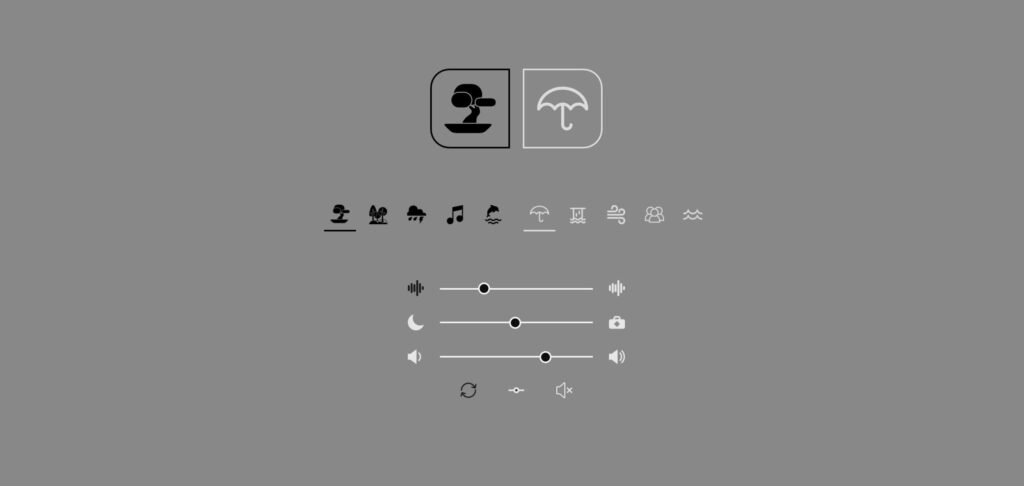 From the name of the website, you may guess what it is all about. This website, is quite, you know, unusual! My first impression was like: is this website about games' and movies' soundtracks? Hah, this website is a community of people who are dedicated to Ambient and all other things that can be somehow related to Ambient sound! Click the heading, and you will see small pictures, descriptions and sounds that are hidden in them. Of course, you can listen to all of them for free!
In total, there are 13 CATEGORIES of Ambient sounds! Omg! I want to list them here, right now, just look at them:
And, yeah, one more thing, they also have Android and iOS versions!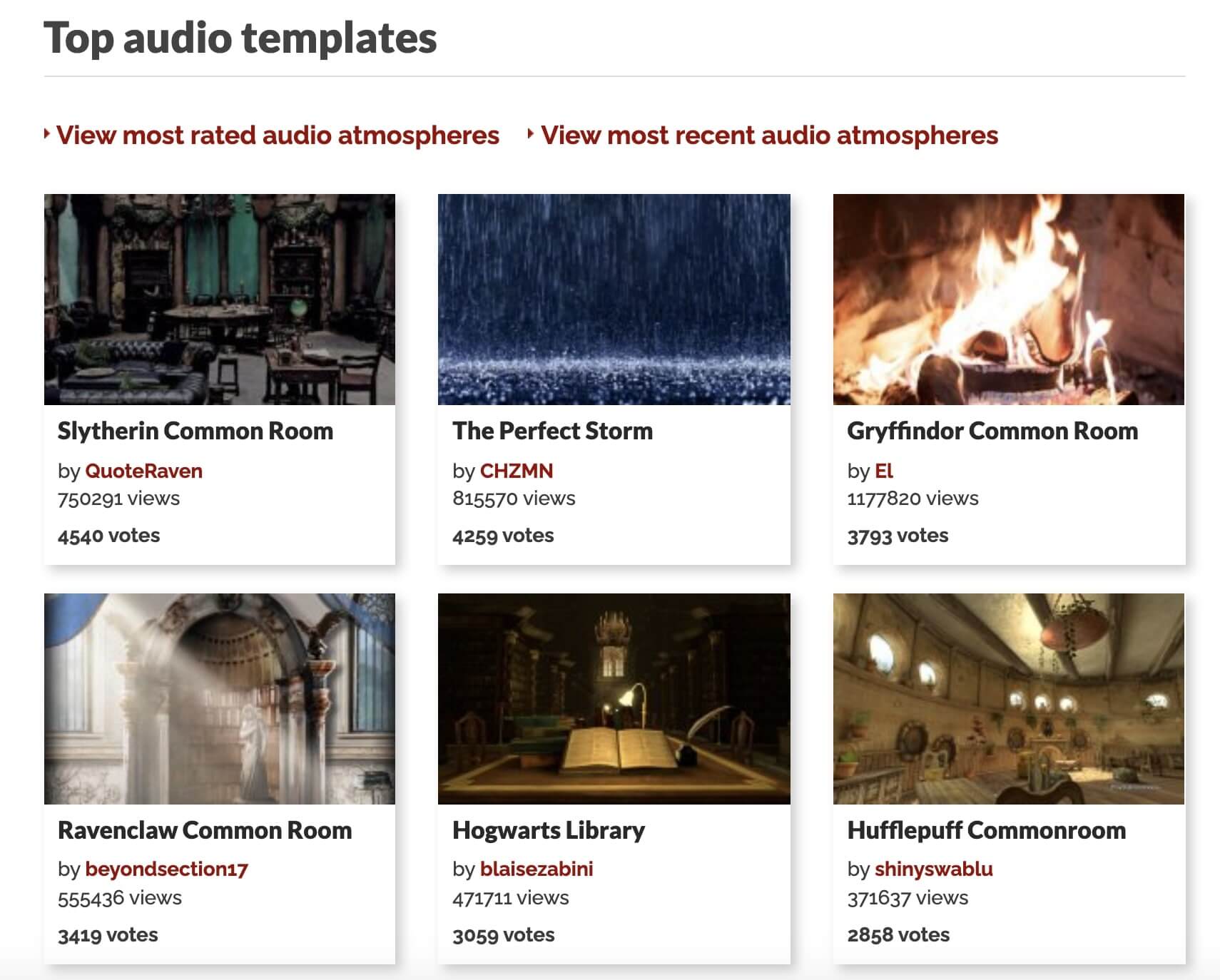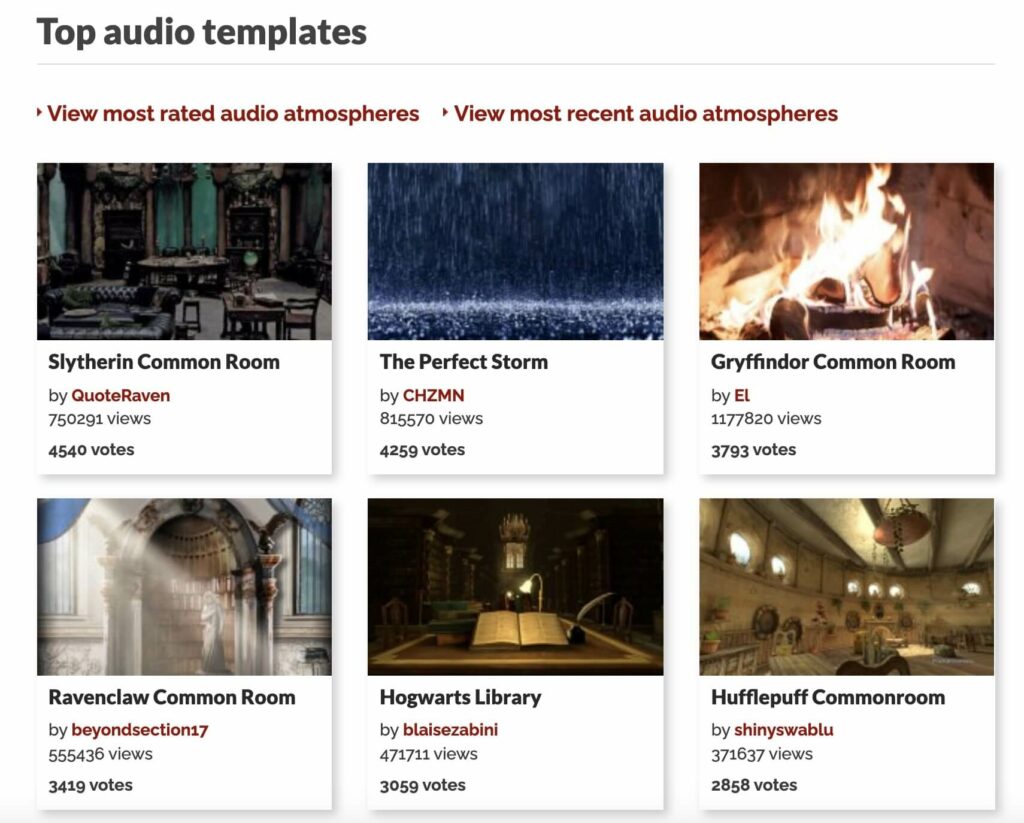 And the last but not the least dedicated to Ambient and other sounds website! The design of the website, as well as its usability experience, are very pleasant! This website can be used professionally or just like you and me – for listening, focusing, studying, and relaxing!
Scroll the website's main page, click the picture with Ambience. There is a filter where you can search for the sounds by the duration of playing the music.
They also have a lot of, tones of Tags, Categories, and Libraries. Click, try, explore and choose the best!
All steps are intuitively easy and simple. Take your time and enjoy the sounds!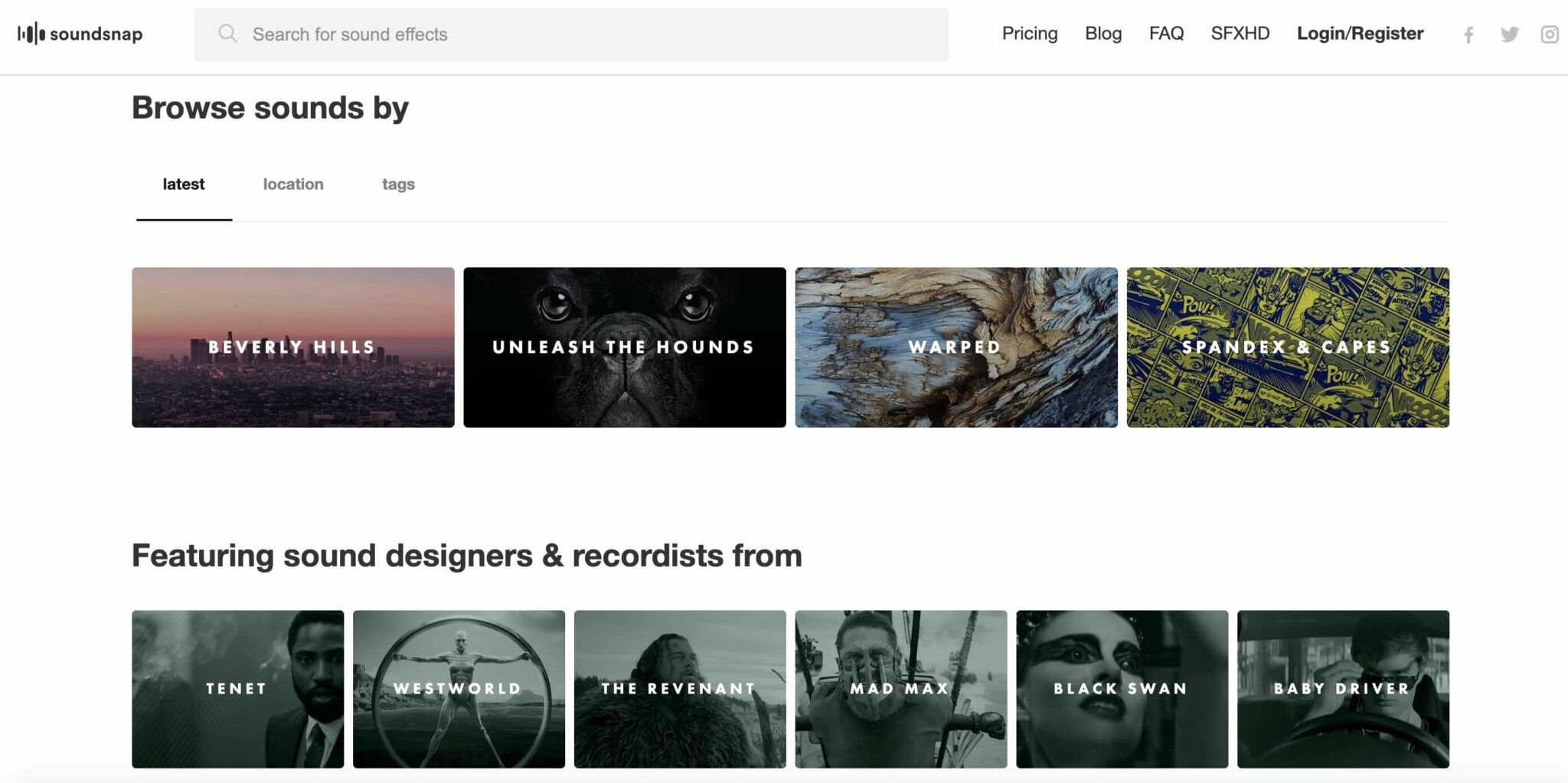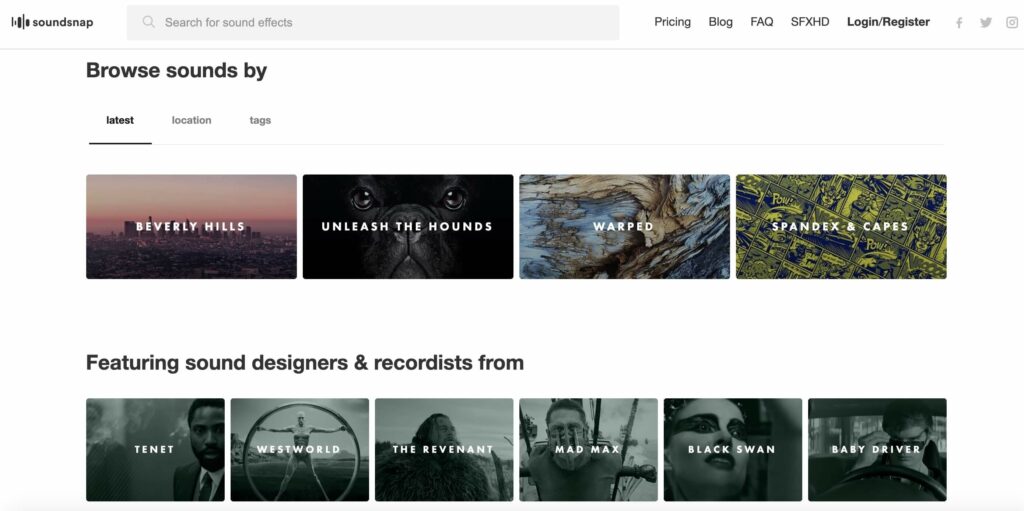 Our list of websites for study ambience is ready for you to experience! From the mother's lullabies to the music you are listening to now, sounds play a major role in our lives. Immerse yourself into the magic world of Ambient Sounds! Thank you and bye-bye!