If you used to listen to your heart in both romantic and physical ways, this article is definitely for you! We are going to introduce best Fitbit alternatives. And here is the list of the headlines. Keep on scrolling!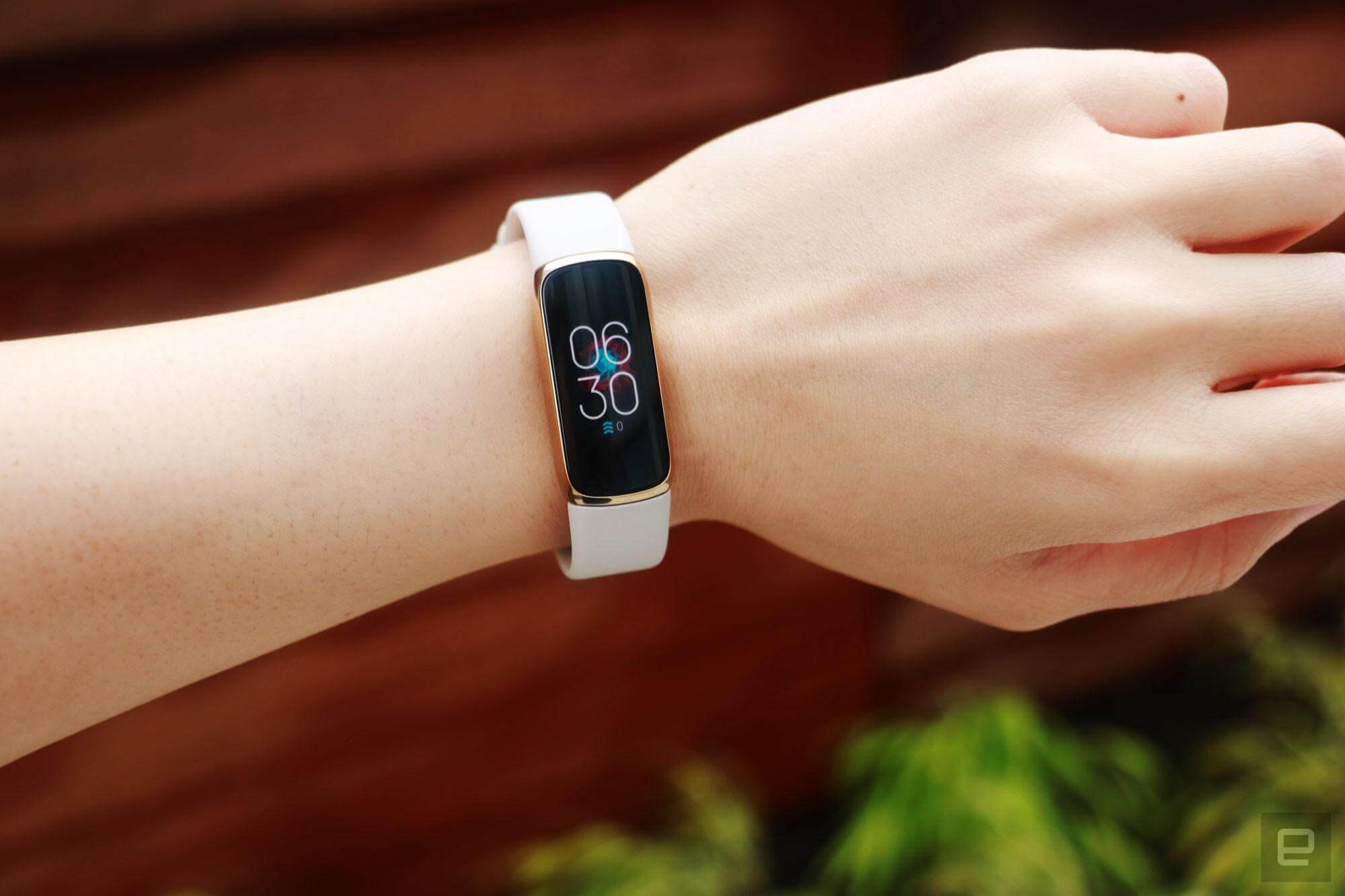 What does exactly a Fitbit do?
Fitbit is a one of the most well-known brands producing health and fitness wearables. In case you want to know more about the company and products, kindly visit their official Website.
As for this article, we will briefly highlight features that include:
HEALTH
FITNESS
SMART
DESIGN & MORE
You may find more details on each feature about Fitbit! If you don't have time to read a lot, we can cut a long story short and say:
As you are wearing Fitbit on your wrist, it tracks your health status out of doing exercises (daily routine, sleeping) and while working out/fitness activities. Regarding to the Smart feature, it can switch between various modes, show you different notifications, help you to pay, wake you up and stay with you up to seven days.
Click the above link to know more.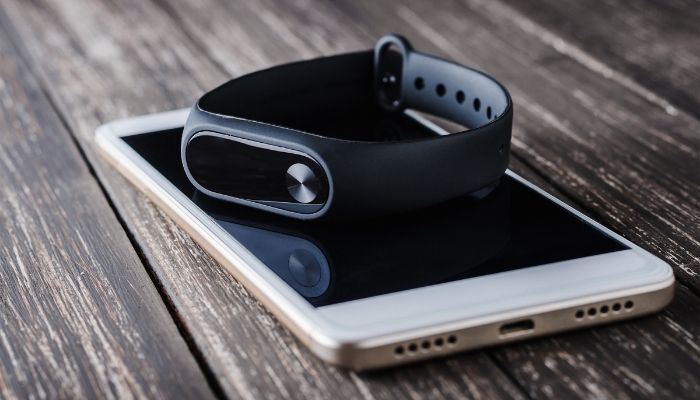 Does Fitbit work without phone?
Yes, it works! But some of the smart features can be unavailable! For example:
Notifications for calls
Texts
Calendar events and
Smartphone apps like Gmail, WhatsApp and Facebook,
Quick replies for Android users only! (this feature is in general available for Androids).
Health and Fitness tracking functions will still work, BUT, to get the best results and reports, such as Sleep Score, REM sleep and Breathing and many others, related to your Body aspects, you still have to be connected to your smart phone.
What is similar to a Fitbit but cheaper?
Even though, Fitbit is a great device to track yourself, there several reasons, for why we are talking about best Fitbit alternatives. Here can be mentioned price that starts with $79.95 and up to $199.95 for Trackers! It can be golden, waterproof or even, bulletproof, okay.
But, you know, there are many other Trackers that may have plus/minus the same features, and cheaper price! Cheap does not always mean bad quality! Here are best Fitbit alternatives.
1. XIAOMI MI BAND 5
Thanks to the bigger colorful screen, new additional functions and an attractive price, Xiaomi Mi Band 5 became a new bestseller. There are also versions with NFC, they are a bit more expensive though.
Fitness tracker by Xiaomi got new watch-faces, an improved chip for a more accurate measurement of steps, sleep and other rates. There are also 11 kinds of exercises, a menstrual cycle calendar, barometer, find my phone function, a modified BioTracker PPG sensor and even voice assistant. Xiaomi Mi Band 5 is one of best Fitbit alternatives.
Pros:
Wide choice of functions (Compatible iOS, Android)
New heart rate sensor
Menstrual cycle calendar
Bright wide screen AMOLED 1.1″
Water-resistant feature IP68, WR50
Low price $32.29
Adequate battery life 125 mAh
Cons:
Check more details or buy it on Amazon.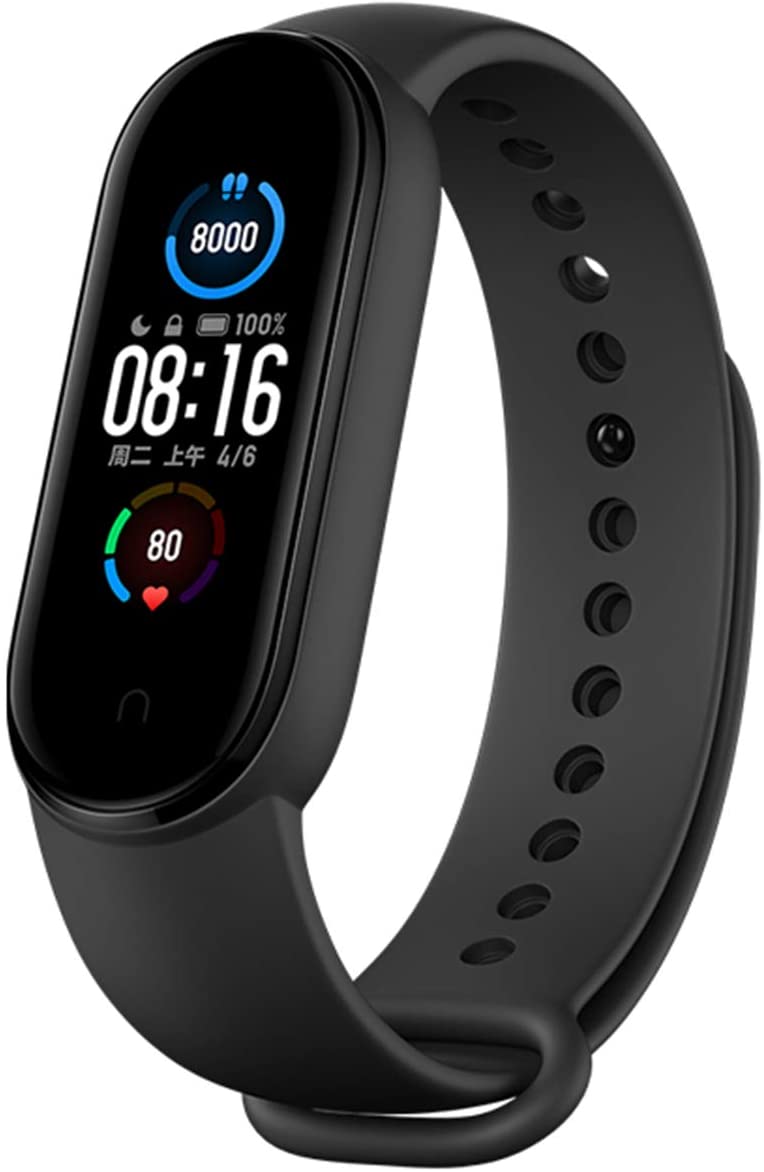 2. SAMSUNG GALAXY FIT2
Samsung Galaxy Fit2 is a great not expensive tracker. There is a heart rate sensor, physical activity sensor, sleep quality and burned calories counter. Other sensors are: a gyroscope, an accelerometer. AMOLED 1.5 Inches screen with a good level of brightness. Water Resistant WR50 standard body protection. Bluetooth 5.1 that will let you quickly get and reply to the notifications. SAMSUNG GALAXY FIT2 is one of best Fitbit alternatives.
Pros:
Simple sync iOS, Android
Stable connection
Bright and clear display
Water Resistance and Overall Quality WR50
Exterior and Design
Battery Life 159 mAh
Cons:
Check more details or buy it on Amazon.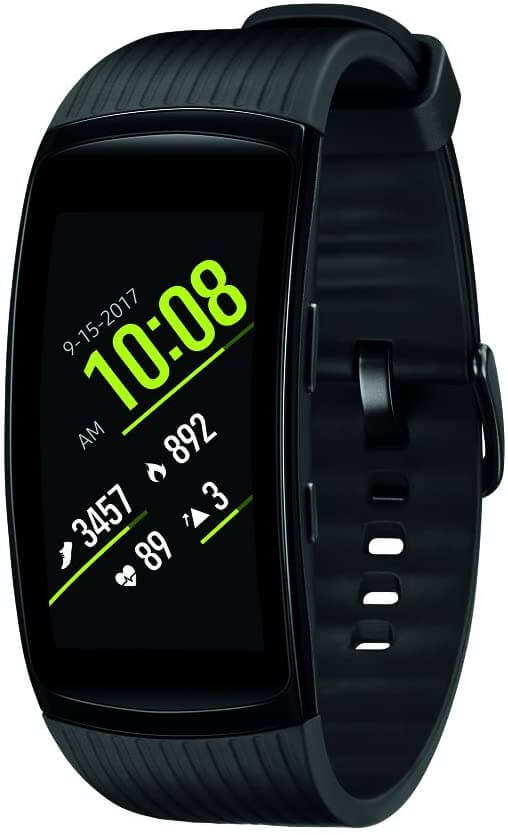 3. XIAOMI MI BAND 6 NFC
The biggest and the most important update of Mi Band 6 is the blood oxygen level sensor is finally here. From now on, besides sleep, steps and heart rate measures, we can also check SpO2 level. Separately worth noting a wide quite nice AMOLED screen, water resistance WR50, Bluetooth 5.0 and less than 13 grams of weight!
Pros:
Unusually light – less than 13 grams, hardly felt while wearing
NFC
All modern fitness trackers functions + SpO2 sensor
Bright wide screen
Compatible with iOS, Android
Cons:
Check more details or buy it on Amazon.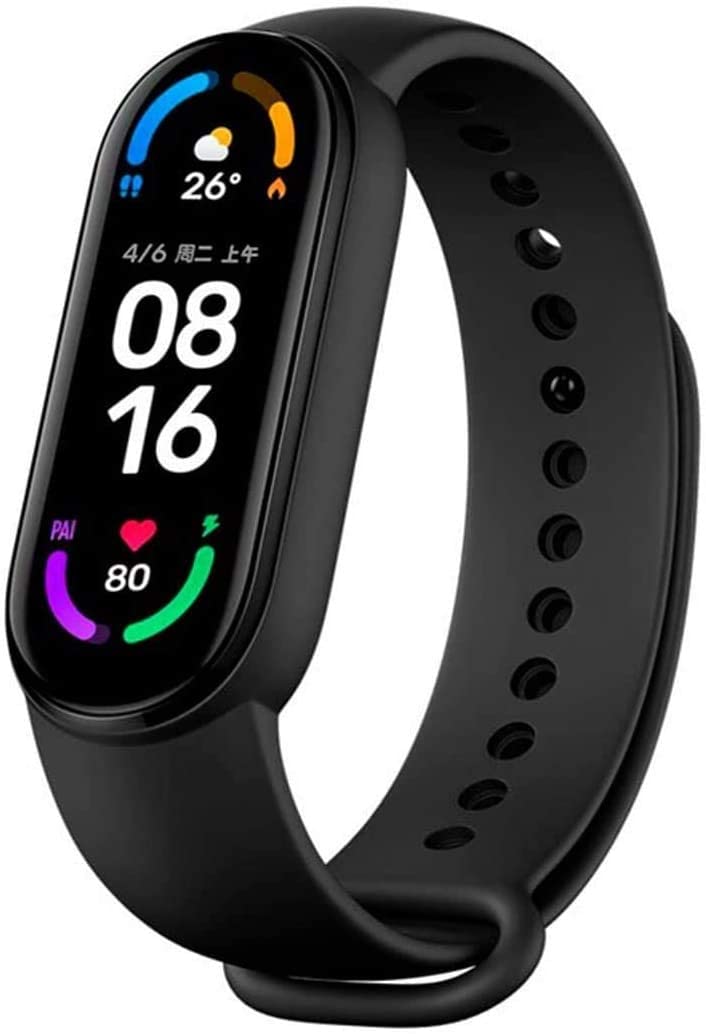 4. XIAOMI MI BAND 4
The cheapest, the simplest, and easiest. This is Xiaomi Mi 4. Even though, it's screen is just 0.95 Inches wide, you will see calls, texts, and app notifications. It also can monitor your sleep, running, swimming. Single charge can give you up to 20 days while using this tracker. There are 3-axis accelerometer, 3-axis gyroscope. Band 4 even recognizes 5 different swim styles Records 12 data sets including swimming pace and stroke count. Sleep monitoring Accurately tracks light and deep sleep as well as heart rate during sleep to help you adjust your sleep patterns.
Pros:
Price
Battery life
Functionality
Light weight, small zie
Cons:
Compatible only with Android
Screen could be a bit bigger
Check more details or buy it on Amazon.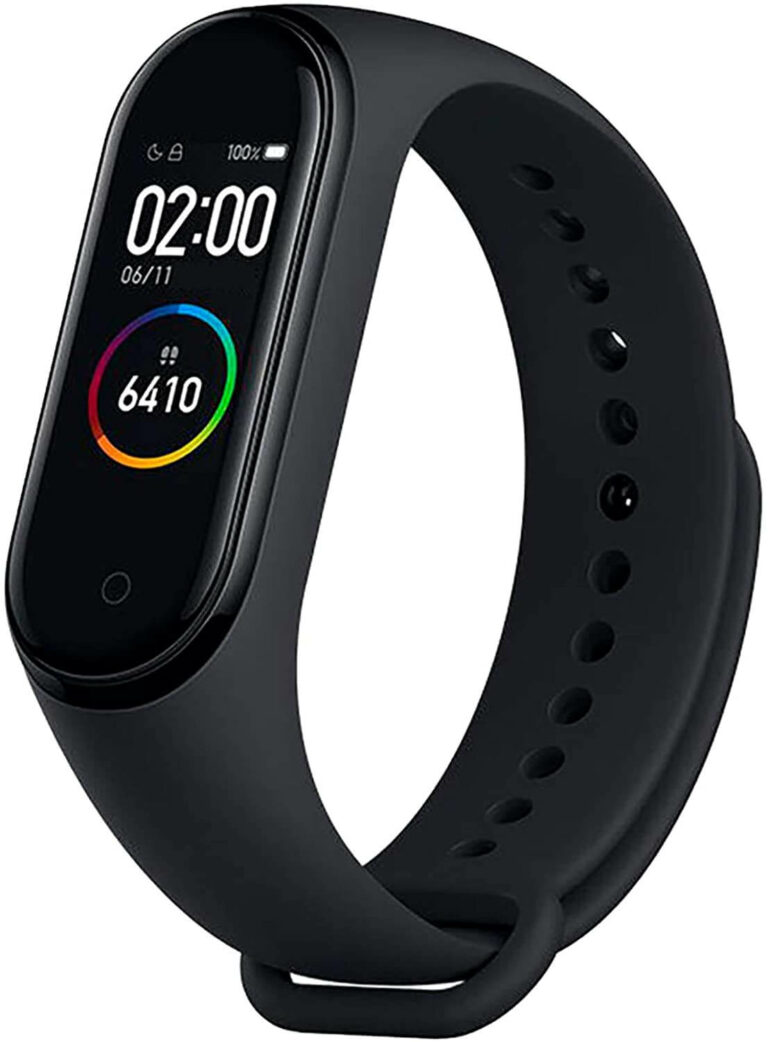 5. Honor Band 6
A low budget, but very handy fit band for everyday wear and enthusiastic sportsmen. Can measure a lot of types of activities and biometrical data. With charging it once per one or two weeks. You can take shower and swim without taking off the Band 6 tracker. WR50 will protect the device until you dive. The key feature of the band is fully updated BioTracker sensor. It can measure heart rate and stress levels automatically. As for the oxygen, you can manually check level of SpO2 in blood. Honor Band 6 is one of best Fitbit alternatives.
Pros:
Big, wide and convenient AMOLED screen with high PPI
SpO2
Long battery life
Low price
Handy magnetic charge
Smart (can automatically determine working out or sleep)
Cons:
Not a big choice of bands
Low measurement speed of SpO2
Check more details or buy it on Amazon.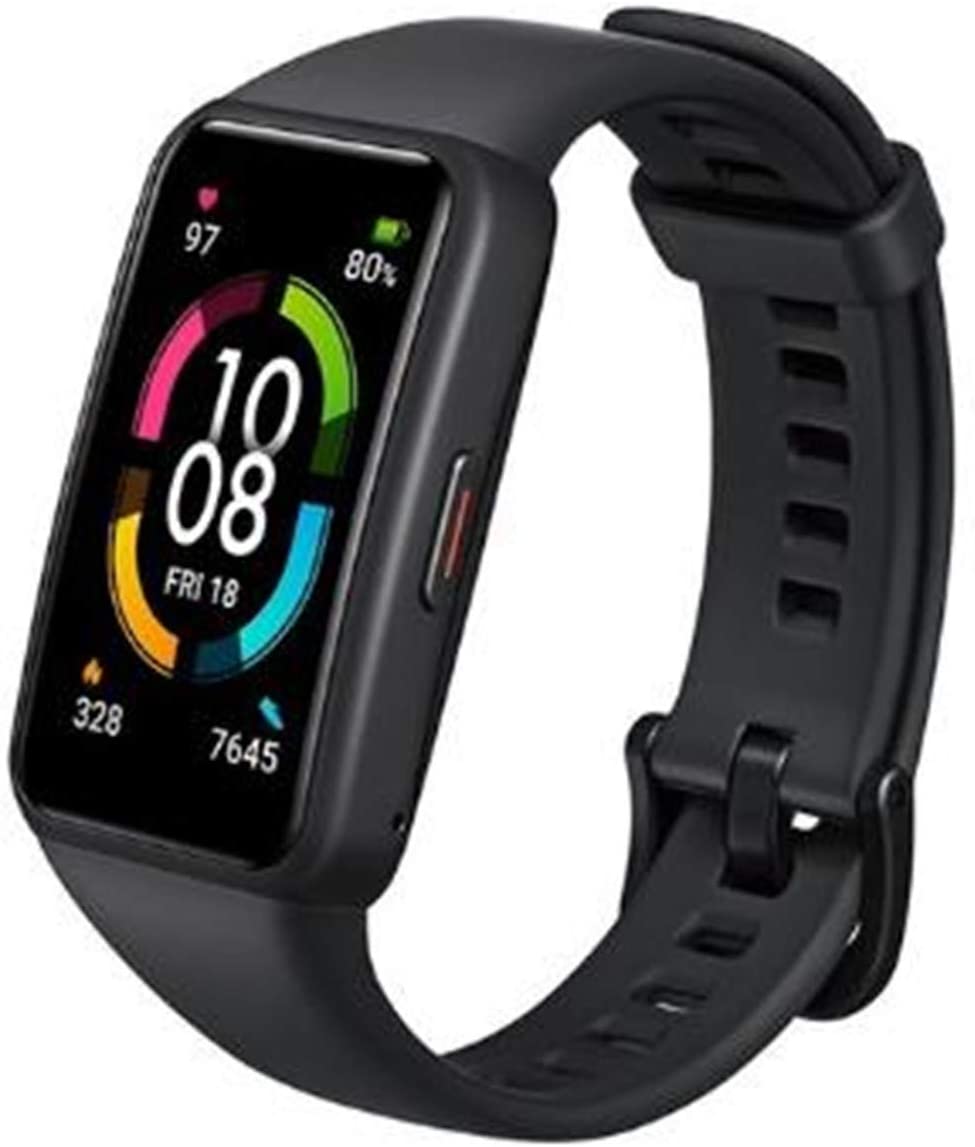 6. MorePro
Is a multifunctional device that can be a fitness tracker, sleep monitor, my phone finder, reminder, steps meter, heart rate monitor. A colorful screen 0.96 inch IPS color that is an updated high definition, bright display. It can also monitor your sleep stages. Various multiple functions: female physiological period reminder, blood pressure, different sport modes. One single charge gives you up to 7 days of working time or 3-5 days by heavy loading. Compatibility with iOS and Android.
Pros:
Functionality
Cross-platform
Battery life period
Waterproof
Suitable for adults and kids
Cons:
Check more details or buy it on Amazon.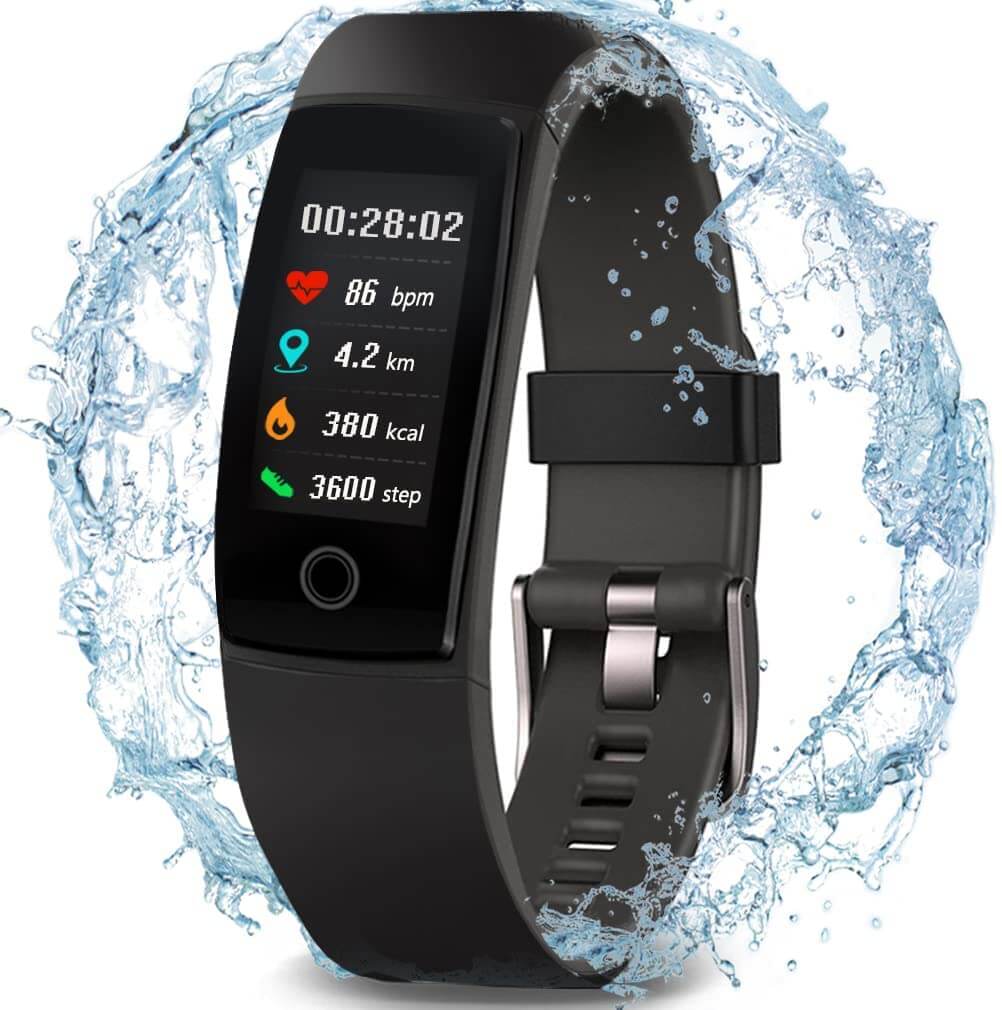 7. Fitness Tracker HR
Activity Tracker Watch – FEITAKE Fitness Tracker watch is a step and mileage pedometer with 1-inch screen. It has several fit mode options to track your daily activity status: walking, running, yoga, and cycling.
You can set your exercise goals through the app, and when the sports watch tracks that you have completed the set goals, it will give you alerts and generate badges that you can show on your social pages!Fitness Tracker HR is one of best Fitbit alternatives.
Pros:
Real-Time heart rate monitor
Sleep monitor
Notifications on the tracker from phone
Price
Cons:
A new brand with not a big customer base
Need to wait some time for more reviews and feedbacks
Check more details or buy it on Amazon.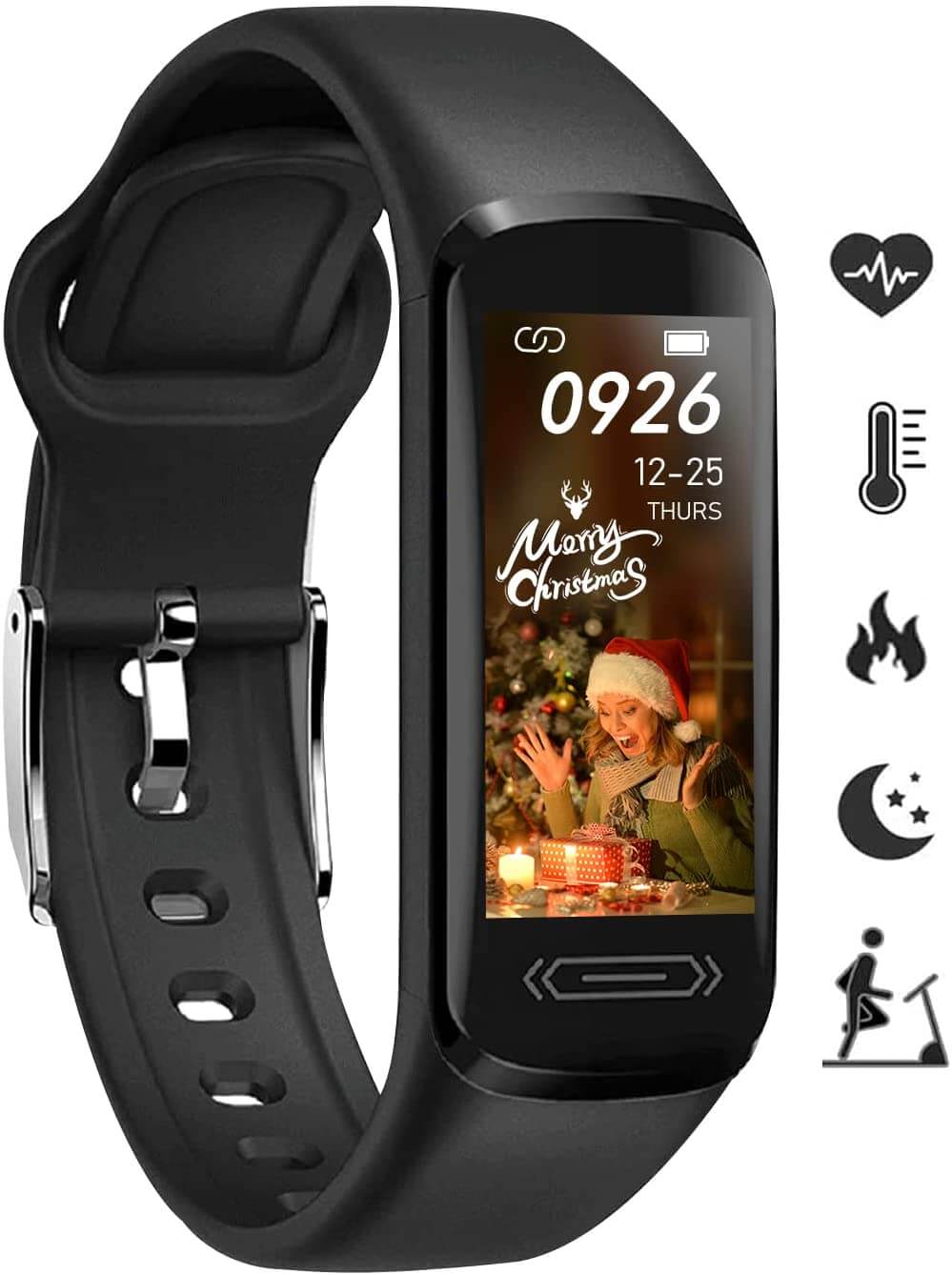 8. L8star Fitness Tracker
And this is the last one for the list of best Fitbit alternatives. Smart watch heart rate and sleep monitoring, it will measure your heart rate on every 1 or 2 or 6 or 12 hour automatically, clearly acknowledge your physical fitness status at whole day or week or month.
Pros:
Long battery life 5 to 10 days
Fitness tracker with 6 sport modes
Call reminder and 10 messages storage
Application supported
Cons:
Crazy simple, but the price is adequate
Check more details or buy it on Amazon.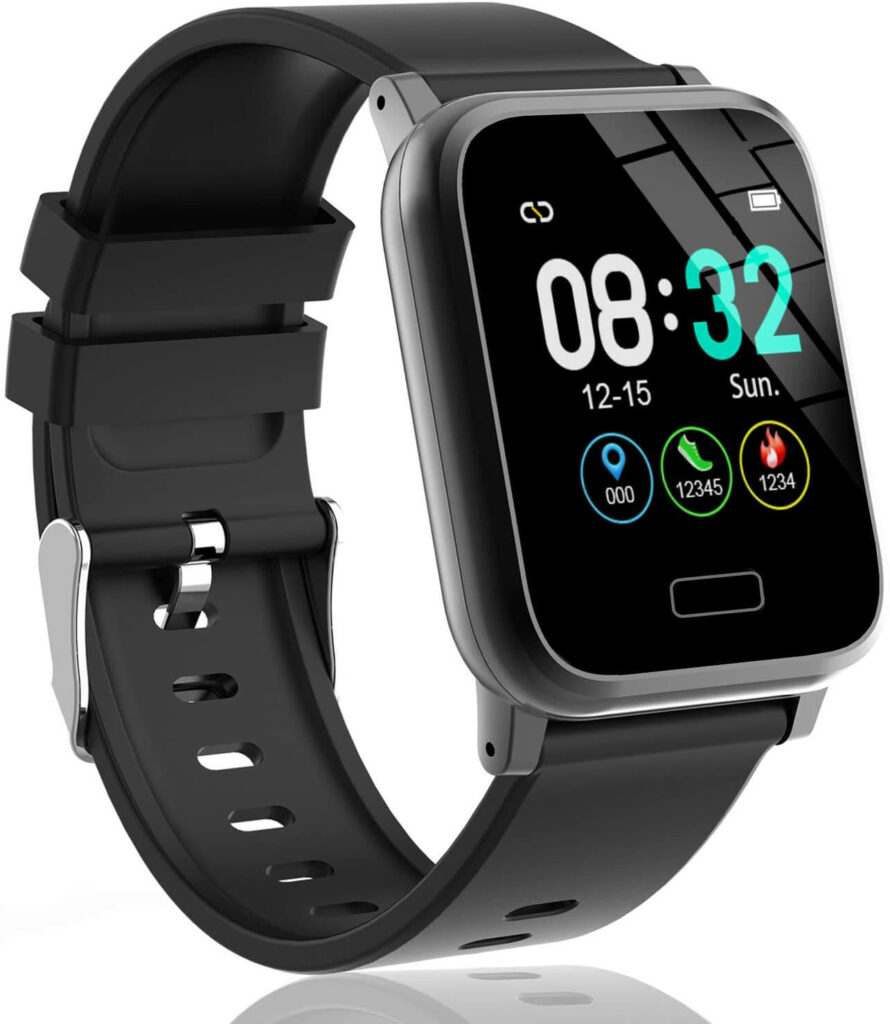 Is Fitbit accurate for sleep?
According to the article written by David Pogue, tech columnist for Yahoo Finance, welcomes non-toxic comments in the Comments below.
For Yahoo Finance, it is said that:
"Since Fitbit began tracking sleep stages in March 2017, it has collected data from 6 billion nights of its customers' sleep. This is a gold mine — by far the largest set of sleep data ever assembled. (This data is anonymous and averaged; it's not associated with individual customers' names.)"
"But wait, there's more. The Fitbit app also knows your gender, age, weight, height, location, and activity level. Therefore, the company's data scientists can slice and dice its massive sleep database in fantastic ways. They should be able to tell us who sleeps more: men or women. Northerners or Southerners. East Coasters or West Coasters. They should be able to calculate our national average bedtime. They should be able to draw all kinds of conclusions about the way we sleep — and what's good for us."
"And, of course, there's the elephant in the data room: Fitbit's data comes exclusively from people who can afford a fitness band. Would the results look different if it came from a bigger group?"
Emm, that's great, BUT did those 6 billion people want it? Did Fitbit ask their permission?
Looking at this number, there is a feeling that no one asked those people.
You know what, I have a question.
Do you care about your personal data?
Do you want anything of your private life be shared with someone else but your desired group of people?
I know who cares! ShutEye!
We're just like you. We care about data privacy.
ShutEye will never expose your personal recordings under any circumstances.
Sleep tracker will keep the collected information in the memory of your phone. The only reason why it will use these files is – compare and conduct self-education.
Because the more times you let ShutEye take part in your sleep, the better results it will provide.
Your safe and sound sleep matters!
ShutEye Team will never know any information collected by Sleep Tracker or any other function/tool.
As we constantly update our app, new options will be gradually added. You just need to give your permissions. All settings are flexible. You decide everything. ShutEye adapts to your preferences. Give it a try. We won't even know about it. But your friends can know! If you want, you can share some of the recordings or reports! For fun or any other reason you want. We have sharing option. That was a talk about privacy.
Speaking about accuracy, ShutEye says:
"In order to verify our app's accuracy, we have performed dozens of tests to compare our app against popular competitors and smart hardware. Results showed that our accuracy was in the top 90th percentile."
How was that data collected? Only, only, only after user gave the necessary permissions!
Read more about how ShutEye works here!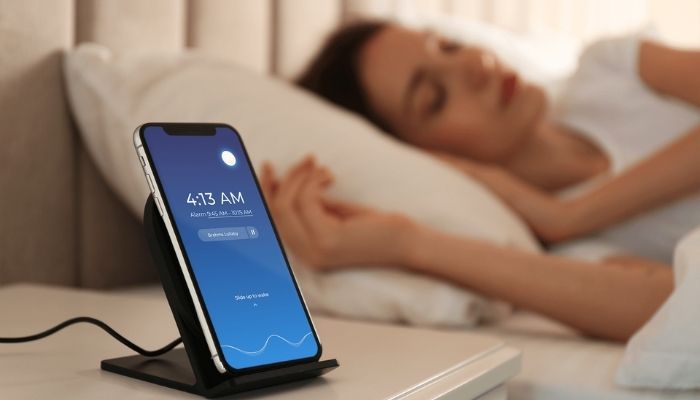 How Fitbit knows that I'm actually sleeping?
According to the answer of Paula Griffin, who is Fitbit Charge HR, on the website Quora.com it all depends on the model you are using.
"Fitbit One, Zip, Ultra, & Flex: You enter in the time you spent in bed (either in the app or on the Fitbit website), and Fitbit uses the accelerometer data to determine if you've been awake, asleep, or restless within that time frame. This is just based on how much your wrist was moving during the time you've said you were in bed."
"Fitbit Force, Charge, Charge HR, & Surge: These models automatically determine the start and end of your time in bed, and will generate the awake/asleep/restless report all on their own. For Force and Charge, this is based on decreased movement for an hour. For Charge HR and Surge, Fitbit looks for decreased movement for an hour and a lower heart rate. You can edit the start/end times manually if you think the auto-detection is not accurate."
Okay. Got it. Since we are speaking about wearables, we are agree to have these bands wrapped around our wrists 24 hours a day.
But how to deal with the situation when you and your wrist feel tired or the tight unstoppable hugs?
There is a way out:
ShutEye, the most efficient and accurate sleep tracker for iOS.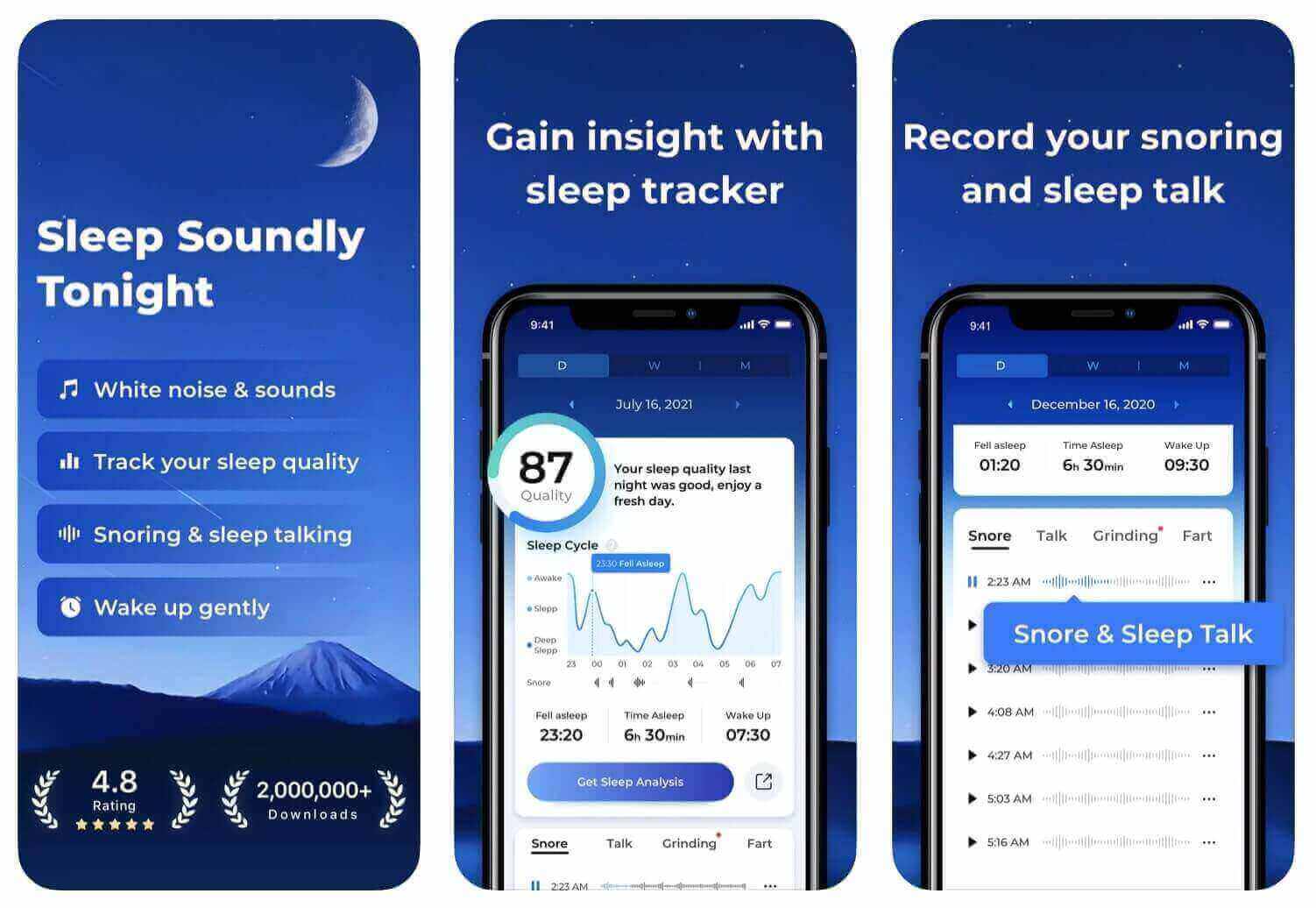 How ShutEye works?
Nothing to wear, or get in the way of your best night's rest. ShutEye® does the work for you.
Sleep Smarter with 3 Easy Steps:
1. Download ShutEye® to your iPhone and follow the in-app activation steps.
2. Place the phone next to your bed turn on sleep tracker, turn off the screen.
3. Keep the charger connected.
In the morning, you will SEE and LISTEN your sleep report!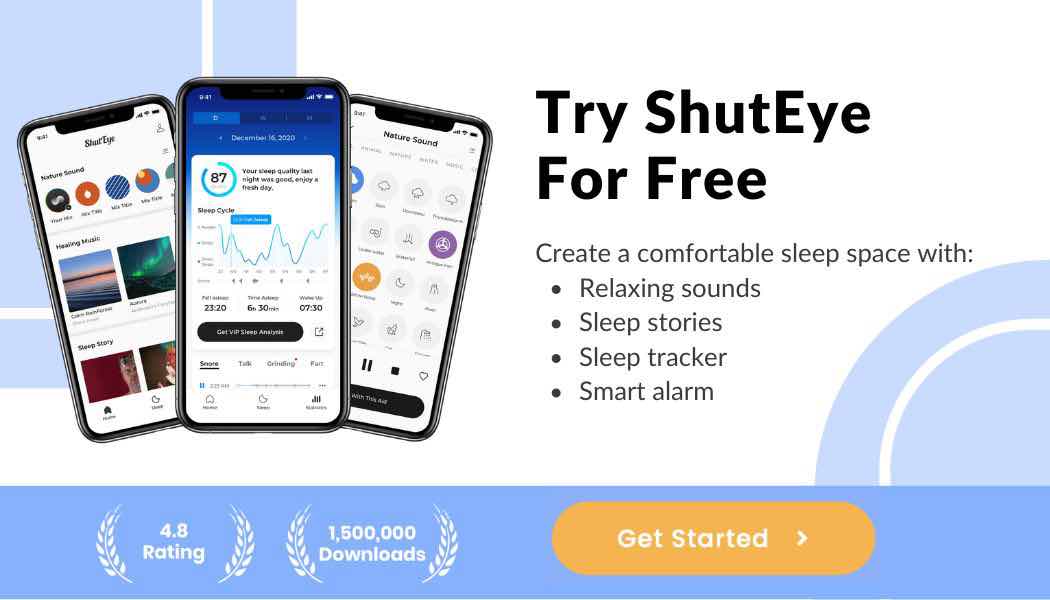 And, remember, today is not the end, but the beginning of your great way to a complete understanding of the sleep. The more persistent you are on your sleep tracking, the easier you'll go and the better your sleep will be!
Bye, bye! That was an article about best Fitbit alternatives. Choice is yours, we just recommend! Don't have a good Tracker, have a Great One! Good night!