Because sleep apnea has been related to an increased risk of diabetes, stroke, and heart attack, it is critical to treat it.
Thus, doctors often recommend that patients with sleep apnea use CPAP machines regularly (every night). This is to ensure undisturbed breathing and a restful night's sleep.
However, despite CPAP is a highly effective treatment, it has a low-level tolerance. Research reveals that about one-third of patients do not adhere to the use of CPAP therapy.
They claim that the device is uncomfortable or too big. Therefore they quit using it after a short time.
As a result, finding the proper CPAP machine may make it easier to use and encourage the wearer to keep using it.
What is Sleep Apnea?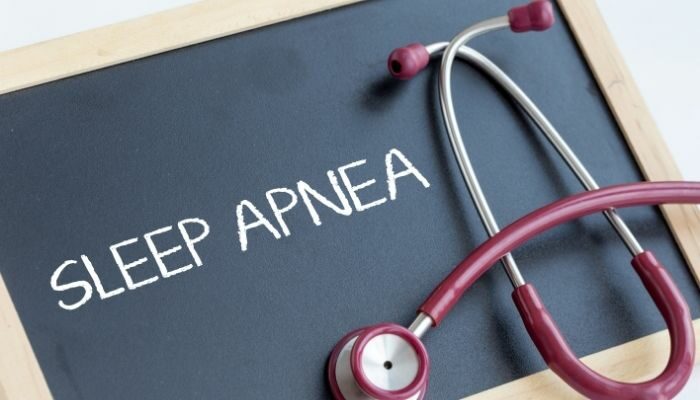 Sleep apnea is a sleeping disorder characterized by a poor breathing pattern. During sleep, it is characterized by many brief breathing pauses that might last longer than 10 seconds per hour.
This might result from respiratory dysfunction, occluded or narrow airway, some underlying medical condition, or an inadequate supply of oxygen to the body.
Prolonged sleep apnea can cause a drastic rise in blood pressure, leading to cardiac arrest or dysfunction; individuals with sleep apnea are susceptible to the risk of stroke.
Treatment for sleep apnea might include weight loss if caused by obesity. There are also medications to help relax the airway muscles and improve their breathing pattern. However, the most vital treatment of sleep apnea is using a CPAP machine.
Continuous Positive Airway Pressure (CPAP) Machine
The Continuous Positive Airway Pressure Machine, otherwise known as the CPAP machine, is the most suitable for treating and managing sleep apnea.
In a situation where the cause of sleep apnea is an occluded airway, this machine helps open the airway and thus, maintain adequate and easy breathing.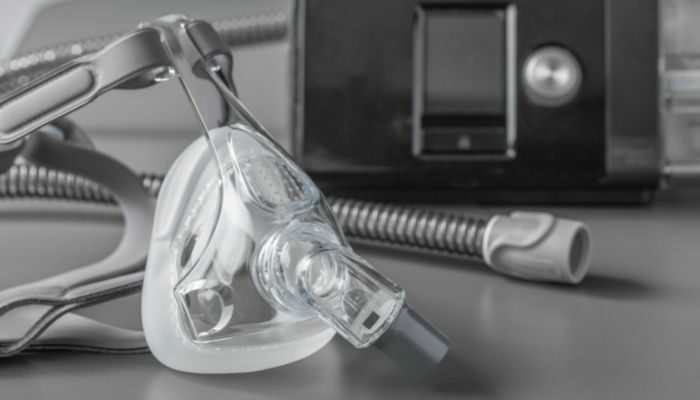 How CPAP Machine Works For Sleep Apnea.
CPAP machine is a typical noninvasive positive pressure ventilation mask and pump system. It delivers oxygen or air under pressure without the need for an invasion into the airway system.
The machine provides noninvasive ventilation at sufficient pressure to prevent the airway from collapsing. CPAP comes with a flexible tube attached to a mask that conforms to your face and upper respiratory tract. This aids uninterrupted breathing.
Here Are The Core Factors To Consider When Looking For a Perfect CPAP Machine For Sleep Apnea.
A CPAP machine is effective as part of oxygen therapy for managing sleep apnea. Determining this machine's effectiveness involves considering several factors. Thus, below are the factors to consider to find the perfect CPAP machine for sleep apnea treatment.
1) Patient Condition:
It is essential to consider the patient's need for a CPAP machine. The Nurse or physician in charge has to diagnose or ascertain the need for CPAP due to an underlying condition such as respiratory failure or pulmonary edema.
The first step is to examine the patient's level of oxygen tolerance to confirm the need for the machine. This will help identify the best posture the patient should assume while using the machine.
Since the CPAP therapy requires some technicality, a physician has to prescribe it and determine the liter flow per minute suitable for the patient.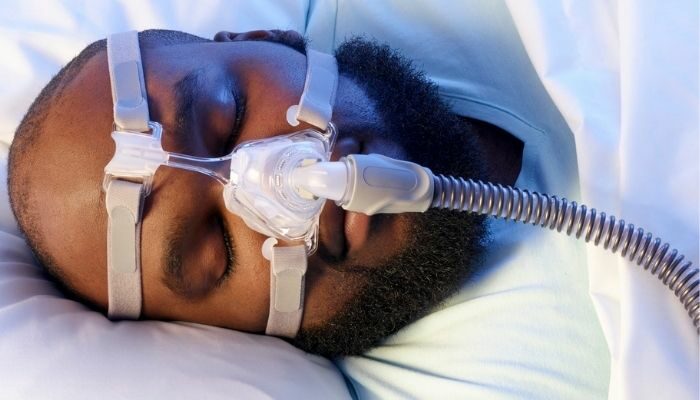 2) Size of The CPAP Mask:
One has to consider this factor when selecting a perfect CPAP Machine. The size of the mask determines patients' comfortability during use.
The mask is a vital feature of the CPAP machine. It covers the client's nose and mouth during oxygen inhalation. The ports on each side of the mask allow for the escape of exhaled carbon dioxide, thus, improving breathing patterns.
The size of the facemask must conform to the individual's facial structure to better deliver an adequate concentration of oxygen needed for the treatment of sleep apnea.
Irregular facial structure or facial trauma might pose the patient at risk of suffocation due to impaired oxygen flow through the mask.
It is essential to consider the size of the CPAP mask when choosing a CPAP machine, particularly for patients with flattened nasal bridges, protruded maxilla, and also those using dentures.
3) Positioning and choice of CPAP Mask:
While using this machine, it is essential to assume a position that helps aid the adequate oxygen flow through the CPAP mask. This is one of the worries of individuals starting their sleep apnea treatment with a CPAP machine.
Different CPAP masks suit your preferred sleeping position. There are various sleeping positions for sleep apnea which you have an option to choose from.
Thus, an individual who likes sleeping on his back might want to choose a CPAP mask that allows him to maintain his preferred position before treating sleep apnea. This option is limited to those with no underlying condition before treating sleep apnea.
A patient with cardiac dysfunction treating sleep apnea with a CPAP machine will want to assume a right lateral position as this prevents the effect of gravity obstructing the airways.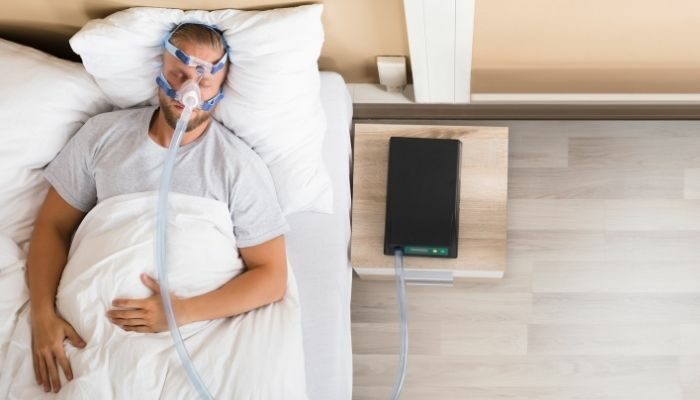 Considering the air delivery mechanism can also help you choose the right CPAP machine. In this case, there are three different types:
The full face mask
The nasal mask
The nasal insert
If you have trouble breathing through your nose while sleeping, the full face mask is a good option for you. As the name implies, this mask covers a significant part of the face, including the mouth and the nose.
A nasal mask is a good option for those looking for a more comfortable mask. Unlike the full face mask, it covers only the nose.
The nasal insert, otherwise called the nasal pillows, contains a small plastic that rests just below the nose. It is more comfortable than the first two above, but it is only suitable for those with mild apnea and doesn't require high volume airflow.
Conclusion
If you're a patient wishing to get the perfect CPAP machine, consulting a doctor or a sleep specialist is the first thing to do. Without speaking to a specialist, your diagnosis of sleep apnea might be wrong.
Thus, speaking to a specialist is the way to go. The specialist might examine you while you sleep overnight or perform a home sleep test. After this, he can ascertain if you have sleep apnea or not and confirm whether getting a CPAP machine is the right thing to do.