When you go to sleep, you may have a dream about being chased. If you or a loved one has been covering this ground late at night, you may be wondering what it all means.
If you've ever had a dream about being chased, you understand how disturbing they can be. As you strive to outmaneuver whatever scary creature is on your tail, having a dream about being chased might bring up panic, stress, and night sweats. So, continue reading to learn more about chasing dreams and their possible meaning.
What does it mean when you dream about being chased?
People have always been curious about dreams — where they come from and what role they have in our waking lives. Though there are many theories, science hasn't been able to settle in on exactly why we dream or what those dreams mean.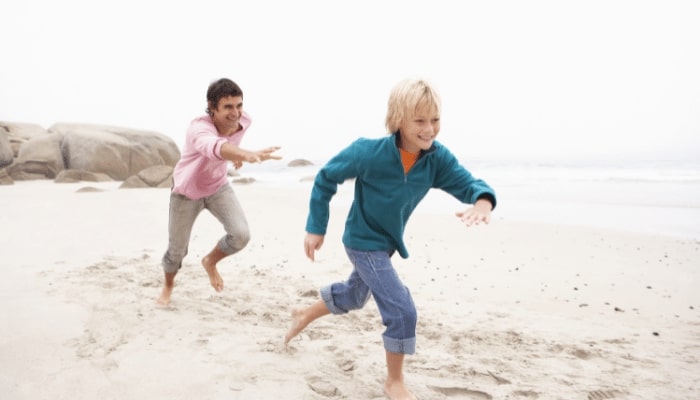 1. Being Chased by a Person
Whether it's a stranger or someone you know, consider what that person's personality is like and how they approach life. Because the people we see in our dreams often symbolize parts of ourselves, the sight of a judgemental individual following you in your dreams could imply you're trying to avoid your own overcritical instincts.
Determining what this individual means to you could help you figure out whatever pieces of your own personality you've been rejecting or concealing.
2. Being Chased by an Animal
Consider your own associations with the animal and how they have influenced your life in recent days. If you dream of animals, you are most likely dreaming of your own animal instincts. So, think about it: what is this animal's natural instinct?
3. Being Chased on Water
Dreaming about a high-speed swim or a boat pursuit could reveal information about your emotional state. Also, if someone is chasing you in the water, consider whether you're drowning in your feelings. You might be able to take measures toward managing your overwhelm if you can understand what's making you feel so stressed.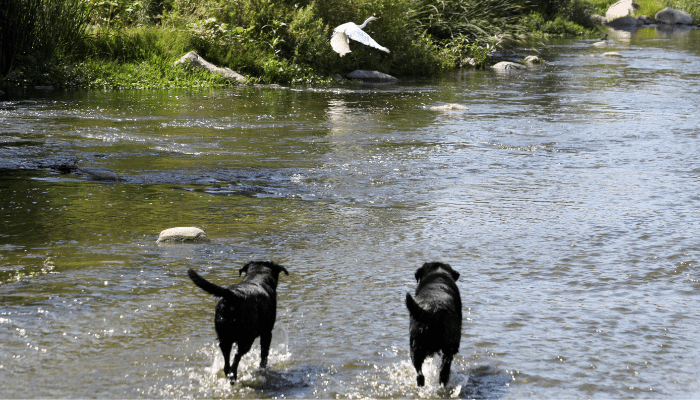 What can dream about being chased mean about you?
We know that stress and poor sleep are related. We also know that stress can trigger dreams and nightmares.
Most of us would consider being chased a stressful event — and it's one of the most common themes of dreams. It's an even more common theme of childhood nightmares than those of adults.
In many ways, your dreams are a reflection of your day. In fact, in a 2003 study of 29 people who kept a journal about their day and their dreams, 65 percent of what happened in the dreams was influenced by what happened during the participants' waking hours.
A 2019 research review suggests that many parts of your life can show up in your dreams, including news events, religious beliefs, chronic pain, and even your mood throughout the day.
So, for example, you might dream of being chased after watching an intense horror flick or after the neighbor's dog lunged at you. These aren't likely to become recurrent or troublesome dreams.
On the other hand, frequently dreaming about being chased could mean that you're:
anxious about something
experiencing heightened or ongoing stress
worried about an upcoming event
wishing to avoid something you'd rather not face
overwhelmed with responsibilities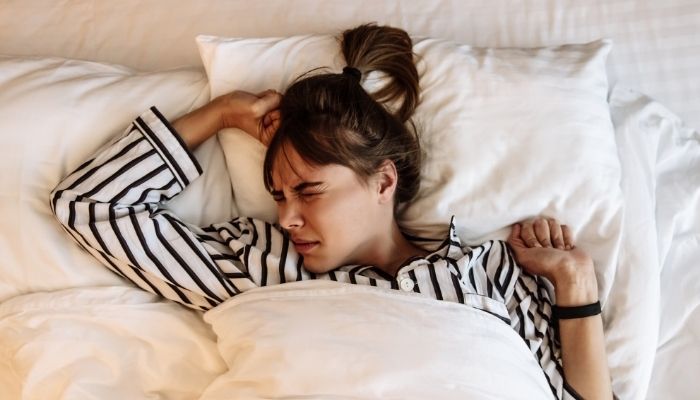 On occasion, most individuals have dreams like this. There's no need to be concerned, even if they can be disturbing. They tend to come to a halt as you progress through a tough time.
If you have trouble sleeping, try ShutEye, an all-in-one sleep app. ShutEye brings a wide variety of tools to help you fall asleep. And you can understand your sleep cycles from a scientific perspective.
So stop tossing and turning all night, and starting falling asleep in a healthy and natural way.
You may also like:
Are You Stressed? | 3-Minute Stress Test
14 Sleep Hygiene Tips For Better Sleep
8 Relaxing Sounds to Help You Sleep Better and Relieve Stress