Sleep – it's the nightly escape from our current life, and a journey into the mysterious realm of our unconscious. Dreams can be a delightful stroll down memory lane or a turbulent rollercoaster ride of emotions. And what's the deal with those dreams where you have your ex suddenly pop up, causing a whirlwind of negative feelings? It's a common dream, but does it mean you secretly want to get back together? Research shows that there's more to it than meets the eye, and we're here to decode the mysteries of dreaming about an ex and what it means for your love life.
Before we jump into the intriguing meanings of dreams about your ex, why not kickstart your dream analysis journey with a 7-day trial of the ShutEye sleep app? Within our app, you'll find an extensive dream library. This library is packed with daily interpretations and insights into the hidden meanings behind your dreams. Ready to get started? Download ShutEye for Android and iOS today.

What does it mean when you dream about ex?
Dreaming about an ex is actually really common — and it might not mean what you think. If you've found yourself wondering why your brain keeps bringing up a certain person when you're asleep, one (or more) of these reasons might explain it. Let's discover all of them!
1. If it's a recent ex-girlfriend or ex-boyfriend
It may appear like your mind is attempting to undo all of your hard work in the waking hours to get over this individual.
However, your subconscious is actually attempting to assist you in healing and processing your feelings about the split.
2. If your ex was physically or verbally abusive
A common response to trauma is having recurring dreams about an abusive or toxic ex. These nightmares may persist because you're grappling with the lasting questions surrounding the past. They can also signify a fear of potentially repeating a similar relationship in the future.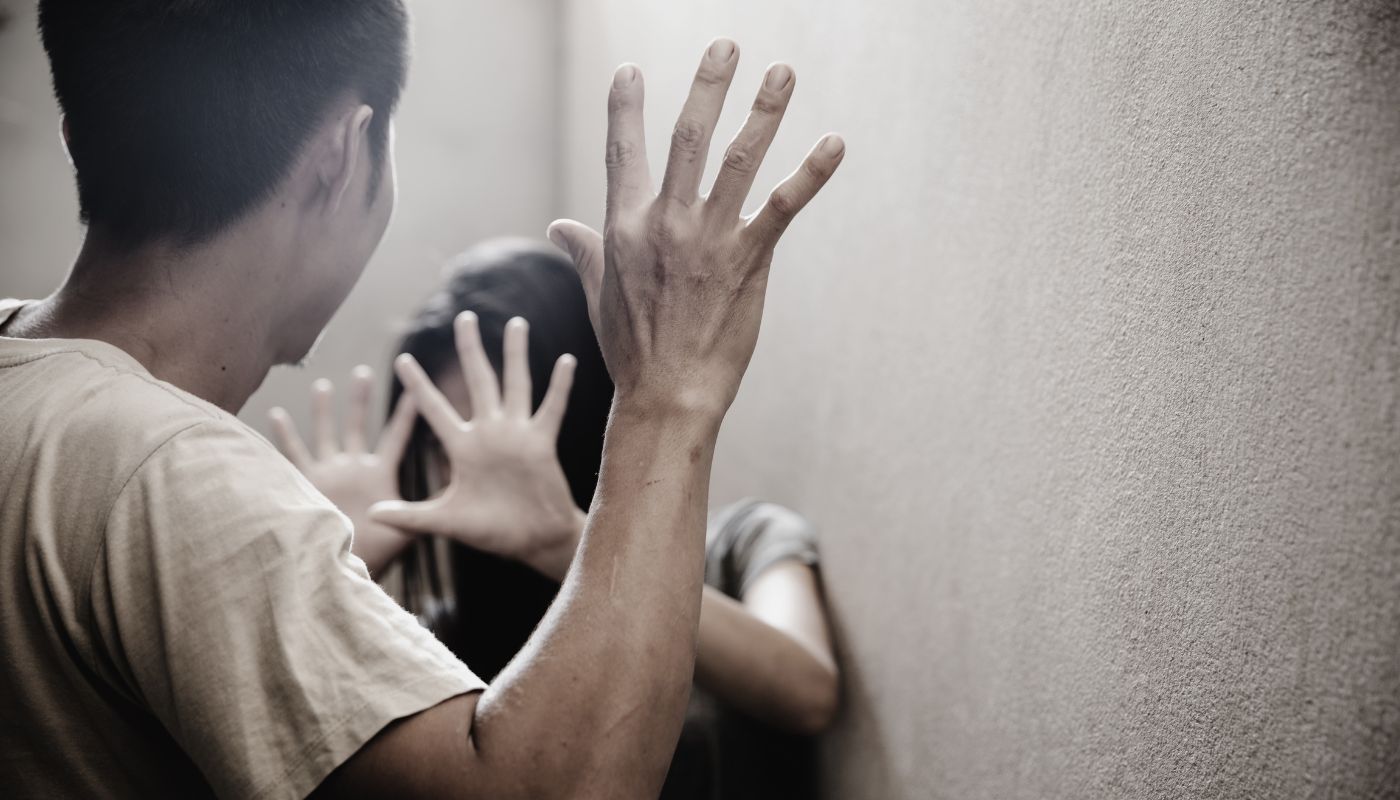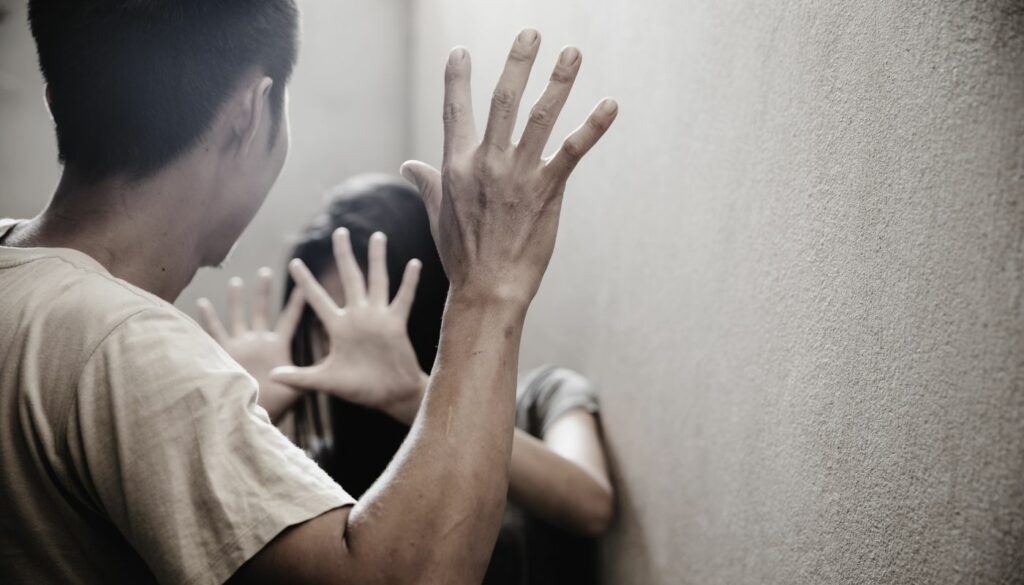 3. If it's an ex from a long time ago
It's very typical to have dreams about a long-ago ex, especially a first love – old flame. That ex becomes a symbol for passion, unbridled desire, fearless love, and so on.
This is your unconscious mind's way of informing you that you need more love in your life.
4. If you or your ex is expressing regret
If your former lover apologizes in your dream, it doesn't necessarily indicate that he or she is genuinely sorry in reality. Instead, it's your mind creating a scenario wherein your ex speaks precisely the words you wished he or she had expressed.
5. If your ex misses you or you miss him or her
Dreams about an ex don't necessarily indicate they miss you or vice versa. They primarily reflect your own emotions and fond memories, can be symbolic or random, and should be understood in the context of your feelings, not your ex's.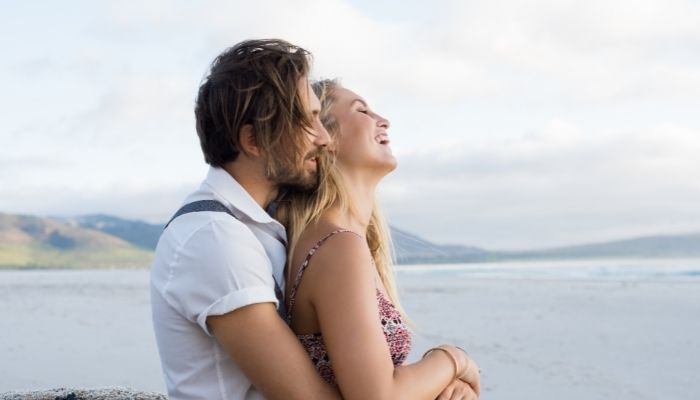 6. If you're getting back together
If you would, it's time to spend some time remembering why you broke up in the first place. Likely, there were some pretty good reasons! (A therapist or a protective BFF can be very helpful here).
If, however, in your waking hours, you have ZERO interest in said ex-partner, the dream is a sign that you've made peace with the past relationship and learned the lessons you needed to learn from it. Exciting!
7. If you dream about physical reconnection with your ex
Dreams about an ex getting physical can be indicative of sexual desires, unfulfilled passions, or a longing for intimate connections. They might represent unresolved sexual tensions, a desire to rekindle physical intimacy, or metaphorical expressions of personal growth in your sexual life. These dreams could also be a response to sexual frustration or anxiety in your waking life.
The specific details of the dream and your own feelings during and after the dream, as well as your current sexual life and relationships, should be considered for a more accurate interpretation.
8. If you dream about your ex sleeping with someone else
Dreams about an ex-partner sleeping with someone else can symbolize emotional separation and the closure of a past relationship. It might indicate your subconscious mind coming to terms with the fact that your ex has moved on or that you should do the same. These dreams could also reflect feelings of jealousy, insecurity, or the fear of being replaced.
However, they do not necessarily provide insight into your ex's real-life actions or emotions. Instead, they are typically a reflection of your own emotional landscape and the need to process and accept the end of that chapter in your life.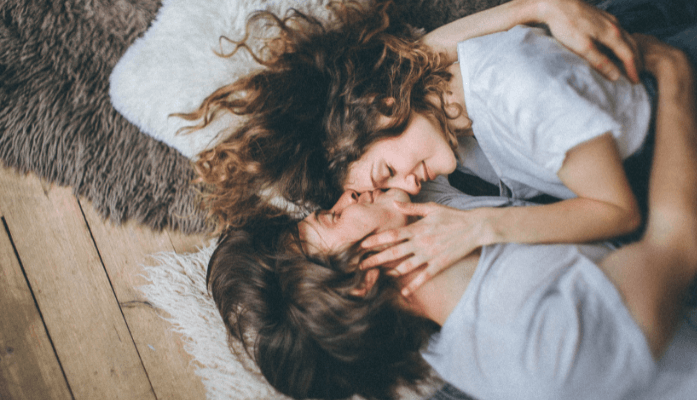 9. If you dream about your ex rejecting you
Dreams of an ex rejecting you can be emotionally charged. It doesn't mean that you're feeling rejected by your ex partner. It often reflects feelings of insecurity, self-doubt, or lasting emotional wounds from the past relationship. These dreams may signify a need for closure or a desire for validation and acceptance, even after the relationship has ended.
It's essential to remember that these dreams typically represent your own emotions and vulnerabilities rather than reflecting your ex's current feelings or actions. They might also indicate a fear of rejection in future relationships or a longing for a sense of closure and self-acceptance.
Why you're dreaming about your ex?
Of course, it's only natural to wonder the reason behind your dreams, and your curiosity probably doubles when someone unexpected pops up. But even if you're happily in a new relationship and with your current partner, it's not that strange if you see an ex or two in your dreams. Anyway, let's discover common reasons of a dream about an ex.
1. You've unresolved feelings toward your ex
Before you get too worried about this one, remember that these feelings don't necessarily have to be romantic. Dreaming about an ex could mean that you're seeking closure. Perhaps you're unsettled by the way things ended between the two of you, you feel guilty, or you're still trying to process how your relationship ended in your mind.
If that's the case, try to resolve unfinished business with your former partner to find peace.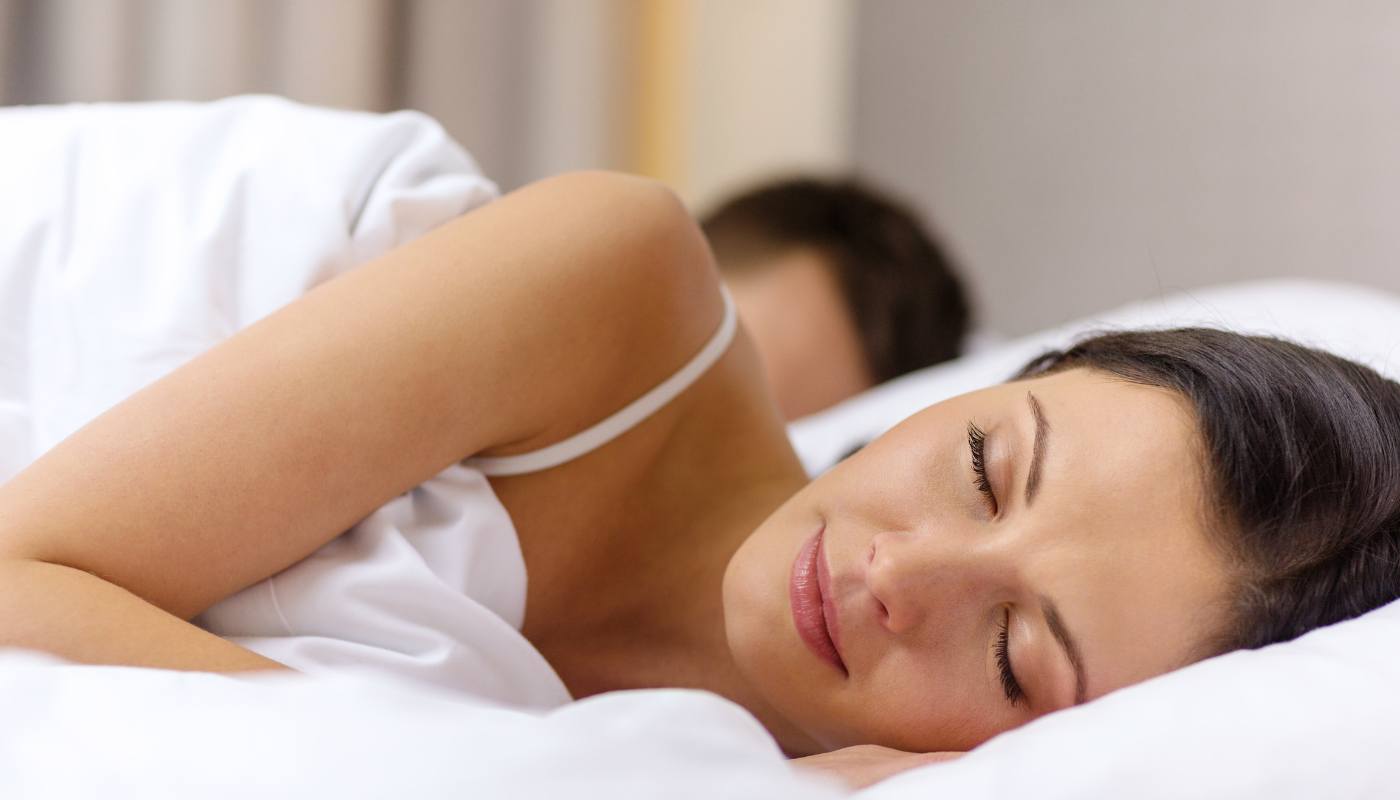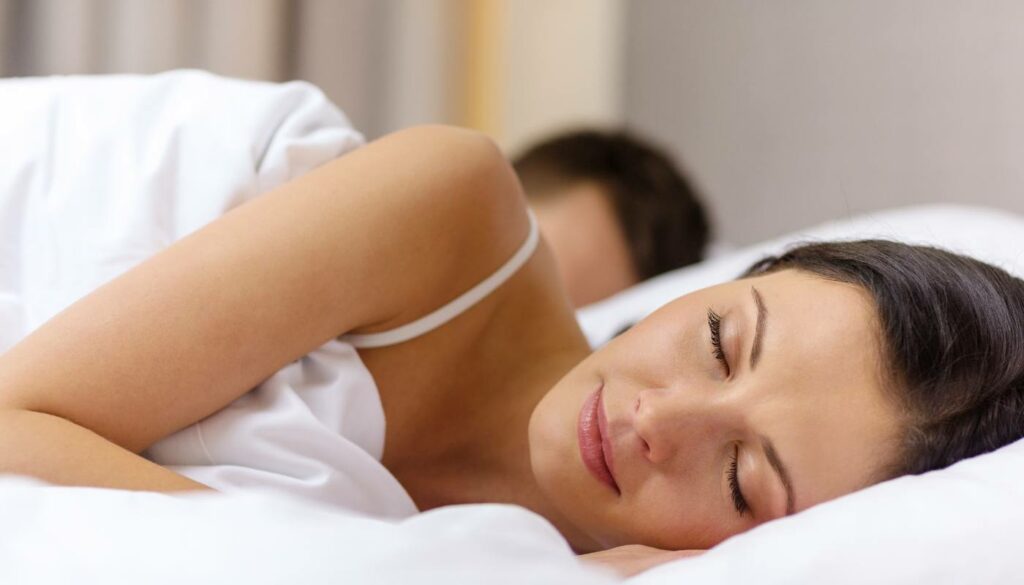 2. You're worried about being successful in a new relationship
If you're entering into a relationship with a new person, your psyche may still be trying to sort out the pluses and minuses of your old relationship. In this situation, your psyche is trying to ensure success with your current relationship.
3. It's a symbol of a bigger problem
So basically, if you're dreaming about your ex, think about why your relationship ended and what you could have done differently. If it was your fault — and even if it wasn't — sorting that out and preventing it from happening in future relationships could put these dreams to an end.
4. You're afraid someone else will hurt you again
For a lot of people, getting over an old relationship is difficult, simply because it comes with the fear of being hurt the same way again — especially if your breakup was particularly brutal. That might have something to do with your ex guest starring in your dreams.
The dream might even be your way of realizing a new relationship is going down the same path. That might mean that you need to do what you can to change the relationship's course, or that you haven't had full emotional closure.
5. You're trying to forgive them after a bad breakup
If things between the two of you didn't end well and there was never an opportunity for forgiveness, the dream could be your brain's way of creating that opportunity for you. It might represent the fact that you need to make peace with your ex partner. Want the dreams to stop? Forgive your ex when you're awake and conscious, and that might just do it.
If you experience dreams about your ex, it's essential to remember that they may not always be directly related to your ex. These dreams often leave us with a powerful feeling, as if we're reliving a moment from the past.
Understanding the different meanings behind these dreams is crucial. It's not just about your ex; it's about what's beneath the surface of your subconscious.
If you're finding it difficult to sleep due to these vivid dreams about your ex, you're not alone. The good news is that there are effective solutions to help you get a restful night's sleep. One such solution is ShutEye, an all-in-one sleep app designed to tackle this common issue. ShutEye provides a wide range of tools to assist you in falling asleep naturally. Moreover, it helps you understand your sleep cycles from a scientific perspective.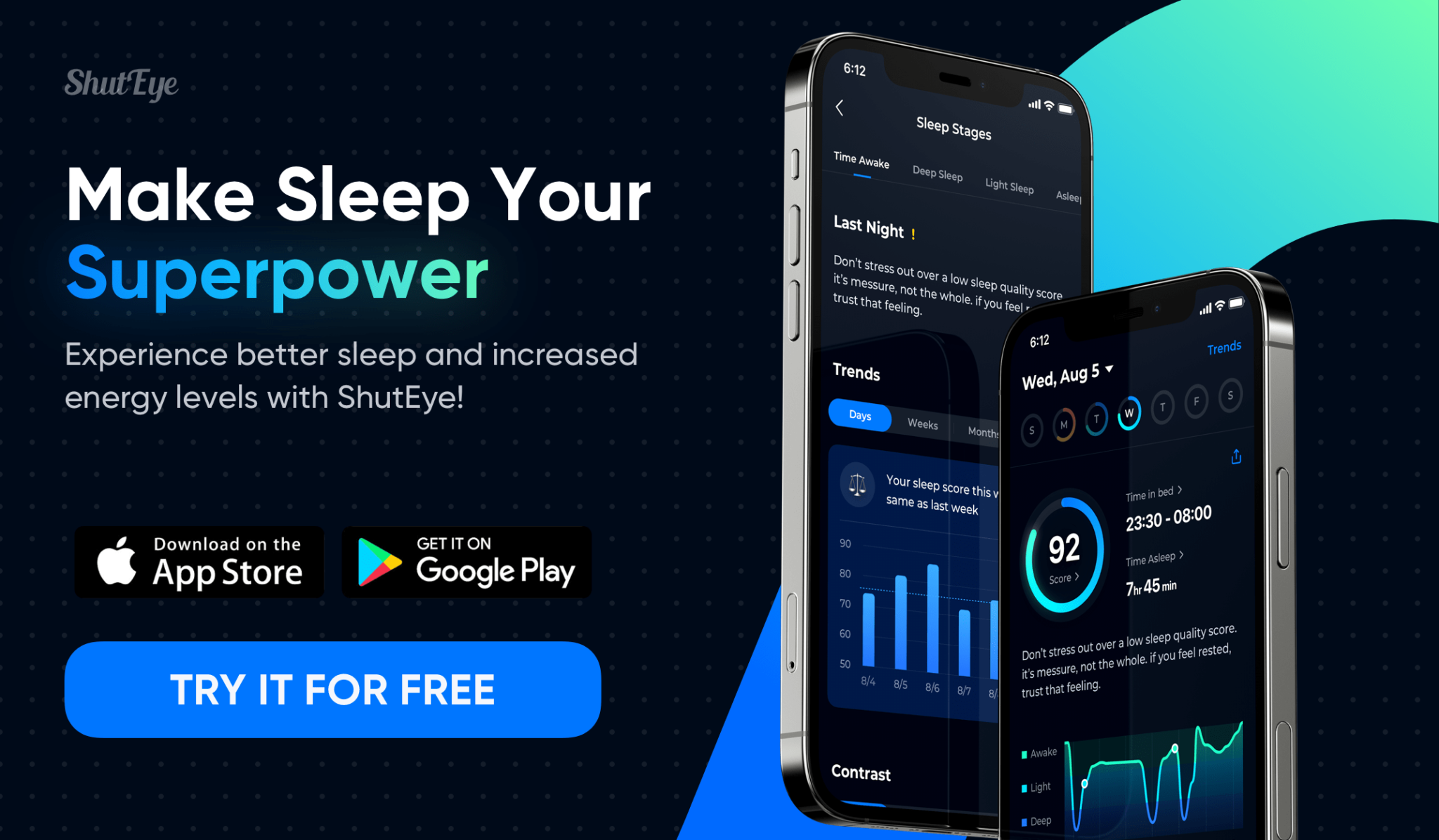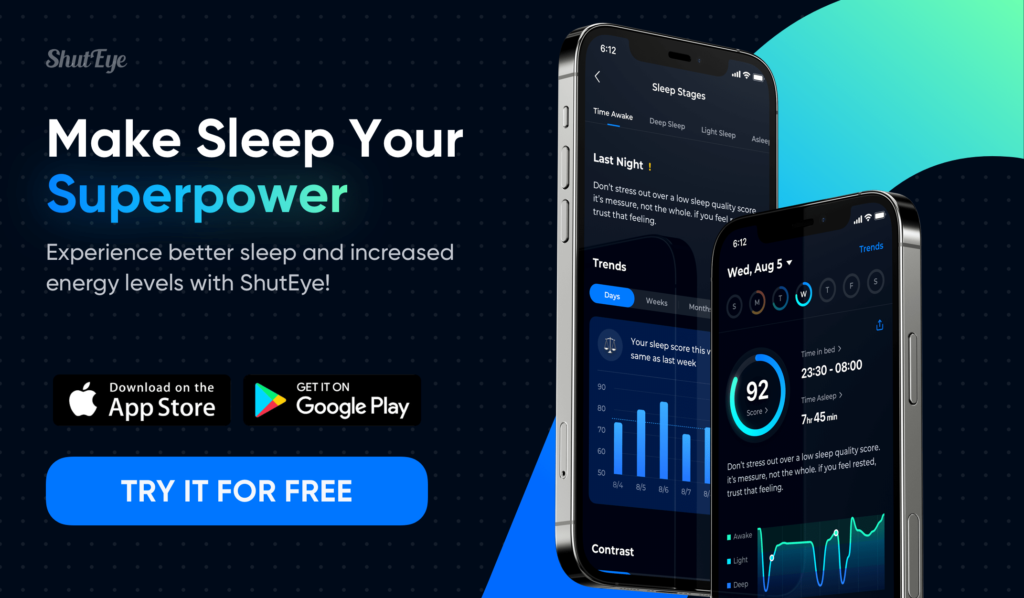 Say goodbye to those restless nights filled with tossing and turning. Instead, start experiencing the bliss of falling asleep in a healthy and natural way with ShutEye.
Check more dream interpretations:
What Does it Mean When You Dream about Cheating?