Before going to bed last night, my husband suddenly said, "I'm going to try the US Navy's two-minute sleep method.". I'm really curious about it since I know he has difficulty sleeping through the night. I asked, "What is this method? I want to learn it." He rolled his eyes and responded, "You don't need this method, as you fall asleep quickly when your head hits the pillow."
However, my husband did follow up and asked me how I fall asleep quickly. I briefly shared the methods I have been practicing. He found that it has many similarities with the "U.S. Navy Sleeping Method". Did I master the method to sleep quickly without a teacher? I'd like to share the method with everyone.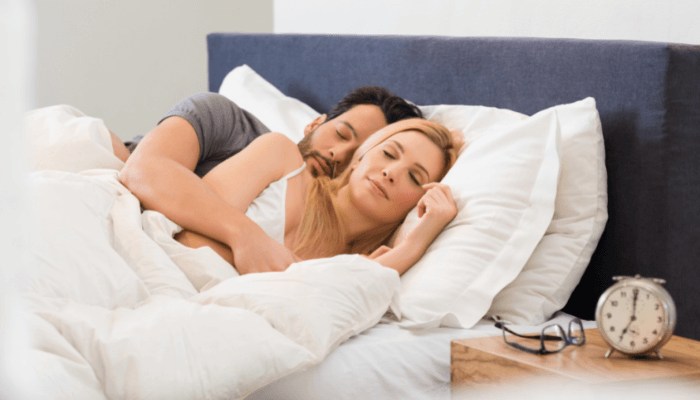 First of all, it's recommended to set a fixed time every day to go to sleep and wake up. . For me, it's very important to ensure I get at least 8-9 hours of sleep every day. If I don't, I usually feel very unwell the next day. When I was in my early 20s, I also liked to go to karaoke to sing at night, but now I just want to take a bath and go to bed early. Usually, I stay up no later than midnight. It's known that lack of sleep can contribute to hormonal imbalance, weight gain, and slower reaction speed. In order to fall asleep quickly, I'll prepare three things before going to bed.
Environment: Create a peaceful and dark space (Low light is ok but I can't relax with any light) :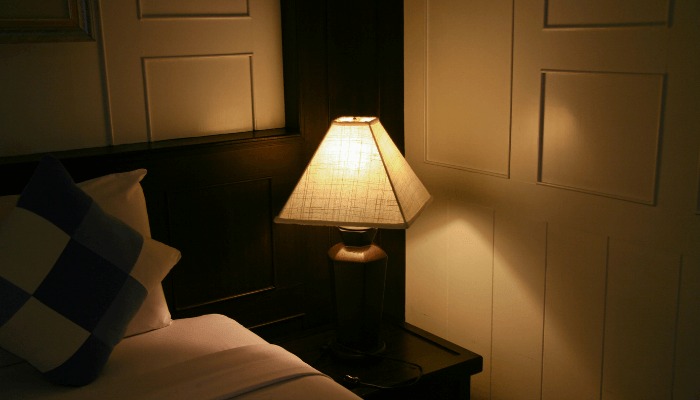 First of all, don't put mobile phones or other electronic devices at the bedside. Intentionally place them in another place, perhaps with your car keys. It's too tempting to have close access to your electronic devices. And, once you start playing with it, it will be more difficult to put them down to rest. I often charge my phone in the living room. This way, if the alarm clock rings in the morning, I have to get up and turn it off.)
Restroom: Before going to bed, relieve your bladder. I definitely don't want to suddenly wake up in the middle of the night with the urge to urinate. I want an uninterrupted night's rest until dawn. For ladies, when it's that "special time", especially on heavy days, I use durable feminine products to ensure that I do not have any unnecessary accidents.
More on light: Shield all light sources, turn off the main room lights, and close curtains. Quality curtains with good shading effects will prevent direct morning sunlight to abruptly awaken you but also they can help get you up more naturally. . I recently watched a reality show called, "Eun Joo's Room" and she recommended one type of curtain, with small stars, cut out on blackout curtains to let a bit of sunlight shine through it. I thought this concept was which is very clever and interesting. I'm so sensitive to light that I even turn off the lights on all home appliances to make it pitch black.
Caffeine: Abstain from drinking strong coffee, tea, soda, or other caffeinated drinks before going to bed. , I don't drink these things under regular circumstances. Drinking water with lemon is a natural stimulant.
Physical preparation: imagine yourself as an old and worn sock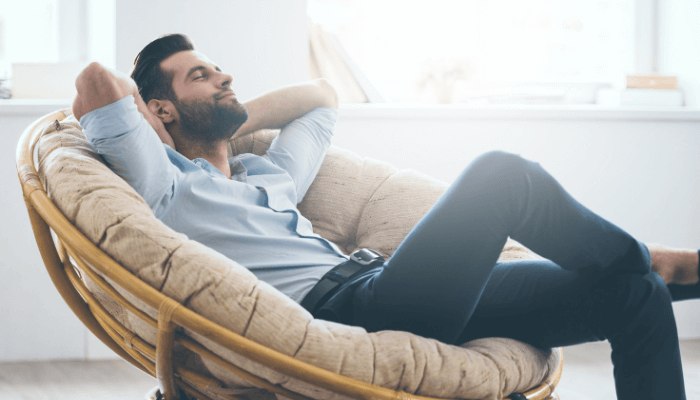 Generally, I first choose to relax my facial muscles. Many people aren't conscious of this. In fact, we really wear proverbial masks on our faces with tense moments. The various expressions made in social interactions, such as pretending to smile, expressing surprise, or other various expressions gradually create these masks. When sleeping, I often have the desire to undo these expressions. I relax the corners of my mouth and let it droop, slightly make my eyebrows more neutral, and calm my cheek muscles. Honestly, I don't care whether it looks good or not.
The next step is to find a comfortable posture that allows your entire body to relax completely without any tension or force. Find support for your shoulders, waist, arms, and legs so that they are all in a relaxed state. The whole body should feel like it's floating on clouds, gently and comfortably. If there is any discomfort, adjust immediately. For example, I can't sleep with my socks on because I feel restrained.
Mental preparation: Try to control your fluttering thinking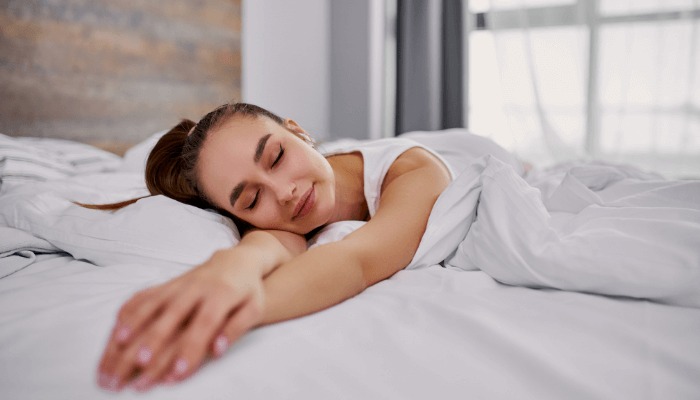 Do not think about any practical issues (money, work, school, children, etc.) before going to bed. It's unproductive and unhealthy to do so. .If you really have serious problems in your life, then I suggest thinking about it when you are refreshed from a good night's rest. Usually, better solutions can be found after proper sleep. . Going to bed with the world on your shoulders will only ruin quality sleep. Also, usually, you'll forget the thoughts you had the next day, so it becomes a repetitive waste of time.
It is recommended to think about some beautiful pictures before going to bed because these can help you enter the dream state. For example, you can imagine walking by the sea at sunset, and suddenly pass by a rose garden. You stop to smell the fragrant blossoms and walk further into the garden. Then, you see a meadow of flowers with indescribable colors. These types of images in dreams can be exaggerated more than in reality. I remember having a dream where I drove through farmland. The field was full of huge broccoli. They looked like they were half a person tall. I could pick and eat as much as I wanted. I felt very happy. Although these dreams are impractical, it's better than dreaming of being chased by a dog.
When you can't control your thoughts, imagine that there is a clear bright starry sky above you, and you're flying freely in the night sky like shooting stars. All you have to do is to concentrate, grasp all your thoughts, and try not to let your thoughts drift off. Everyone can become mindful. The U.S. Navy's method of falling asleep recommends chanting "DON'T THINK" ten times wholeheartedly. I have never used this method before but it's worth a try!
Sleeping well requires this type of practice. I hope everyone can start having some good sleep!
If you have trouble sleeping, try ShutEye, an all in one sleep app. ShutEye brings a wide variety of tools to help you fall asleep quickly and understand your sleep cycles from a scientific perspective.
So stop tossing and turning all night, and starting falling asleep in a healthy and natural way. Know about 8 Relaxing sounds to help you sleep and relieve stress and check out interesting facts about sleep.