After a tiring day, it's pretty common to crave a snack while watching TV in the evening. These nighttime cravings can be tempting, but they often lead to difficulty falling asleep.
But why does this happen? Is it bad to sleep after a meal? The answer is unequivocally yes. The practice of consuming food before bedtime may appear harmless, even comforting, but it carries many repercussions that warrant our attention.
In this article, we will dig into the reasons behind why it's not recommended to eat before bed and why actually you can't sleep after eating. What precisely are the consequences of this habit? How long should one wait before going to bed after a meal? In what ways does our dietary intake influence the quality of our sleep? Furthermore, what is the optimal timeframe for stopping food consumption before bedtime?
Join us as we explore all those questions and tips to manage late-night eating below.
Why should you stop eating at night?
Are you a night owl when it comes to eating? It might be time to stop eating before sleep as it can have significant impacts on your health and well-being. In this paragraph, we'll delve into why you should stop eating at night, exploring reasons such as weight gain, changes in appetite, snacking habit, and the increased risks of developing different diseases. Discover how adjusting your nighttime eating habits can lead to a healthier you.


1. Weight gain
Many people wonder if eating late at night makes them gain weight. This is a debated topic, but it's not just about the timing of your meals; it's also about what you eat. Eating foods rich in calories, especially at night, can lead to higher insulin levels, which affect your body's ability to manage metabolism. Some foods can also impact your mood and appetite by influencing serotonin production. So, it's not just when you eat, but also what and how much you eat, especially in large meal and meals high in calories, that can contribute to weight gain.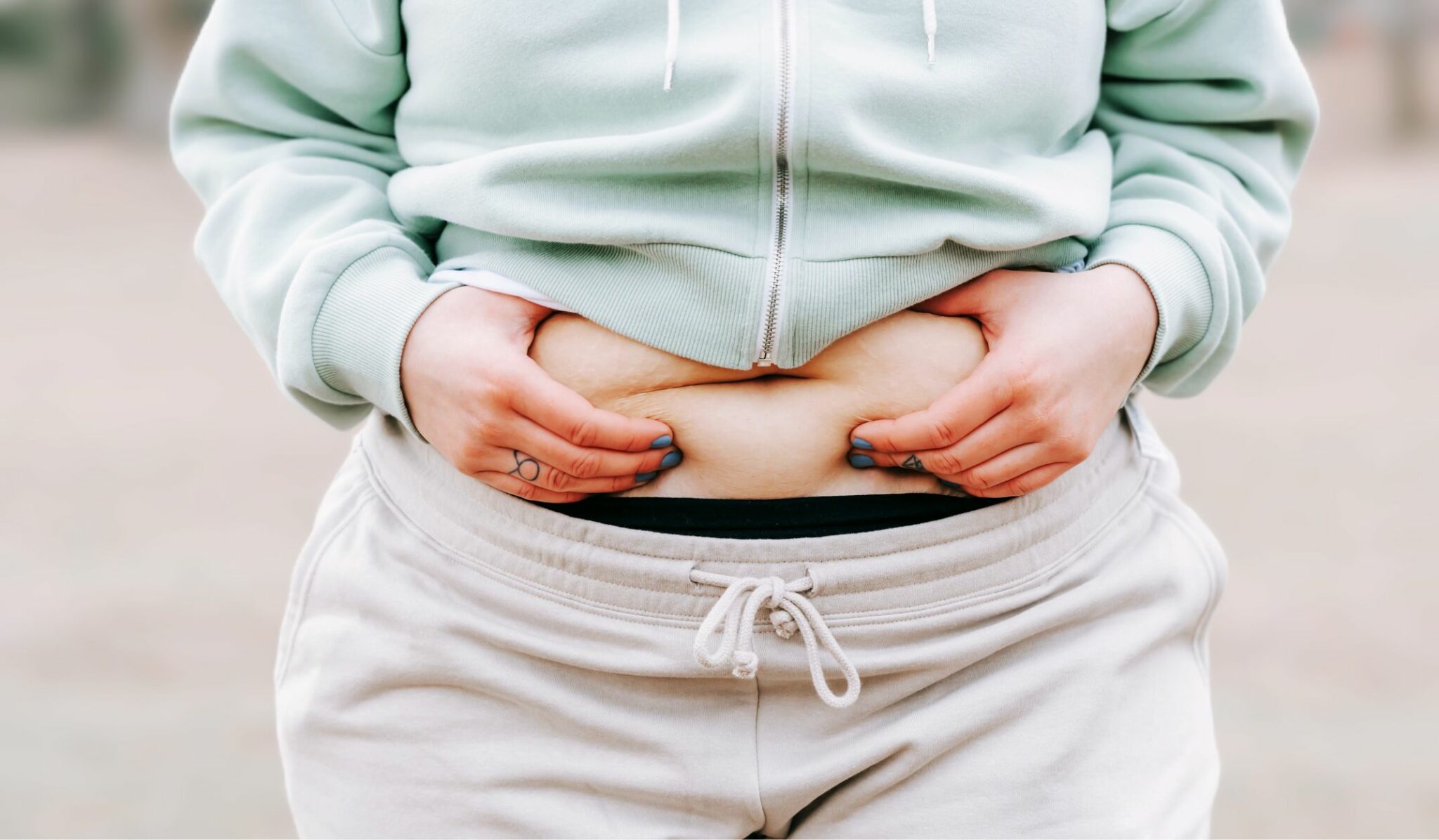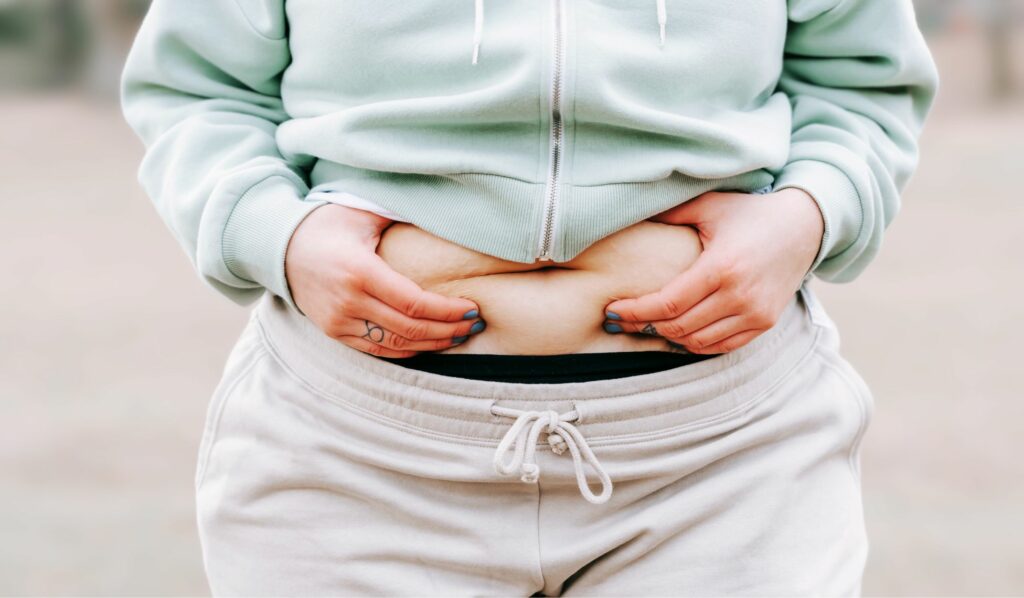 2. Changes in apetite
Thanks to the hormones ghrelin and leptin, our appetite and eating patterns are closely tied to our body's internal clock and the types of foods we consume. Ghrelin, often referred to as the hunger hormone, plays a significant role in regulating our mealtime. It stimulates appetite, giving us signals that it's time to eat, which is a healthy and essential function. However, when we consistently consume many foods late in the evening or at night, these hormone patterns can shift. This alteration in ghrelin's rhythm may lead to increased cravings and a stronger desire to eat during those late hours.
Moreover, the timing of our meals can impact our digestion and overall well-being. Consuming high glycemic index foods late at night can disrupt our body's natural processes, as these foods can cause rapid spikes and crashes in blood sugar levels. These fluctuations can affect mood and energy levels, making it harder to stick to a regular eating schedule.
3. Higher chances of snacking (mostly unhealthy)
If you consume the majority of your daily required calories through substantial meals during the day, you're less likely to experience nighttime hunger and cravings for snacks. If you significantly limit your food consumption during the day, it can lead to increased nighttime hunger, prompting you to snack. These late-night snacks tend to comprise unhealthy options and may have a negative impact on your overall calorie intake. Incorporating balanced meals with healthy fats, protein-rich foods, and essential amino acids as well as eating lunch, can help prevent eating before sleep.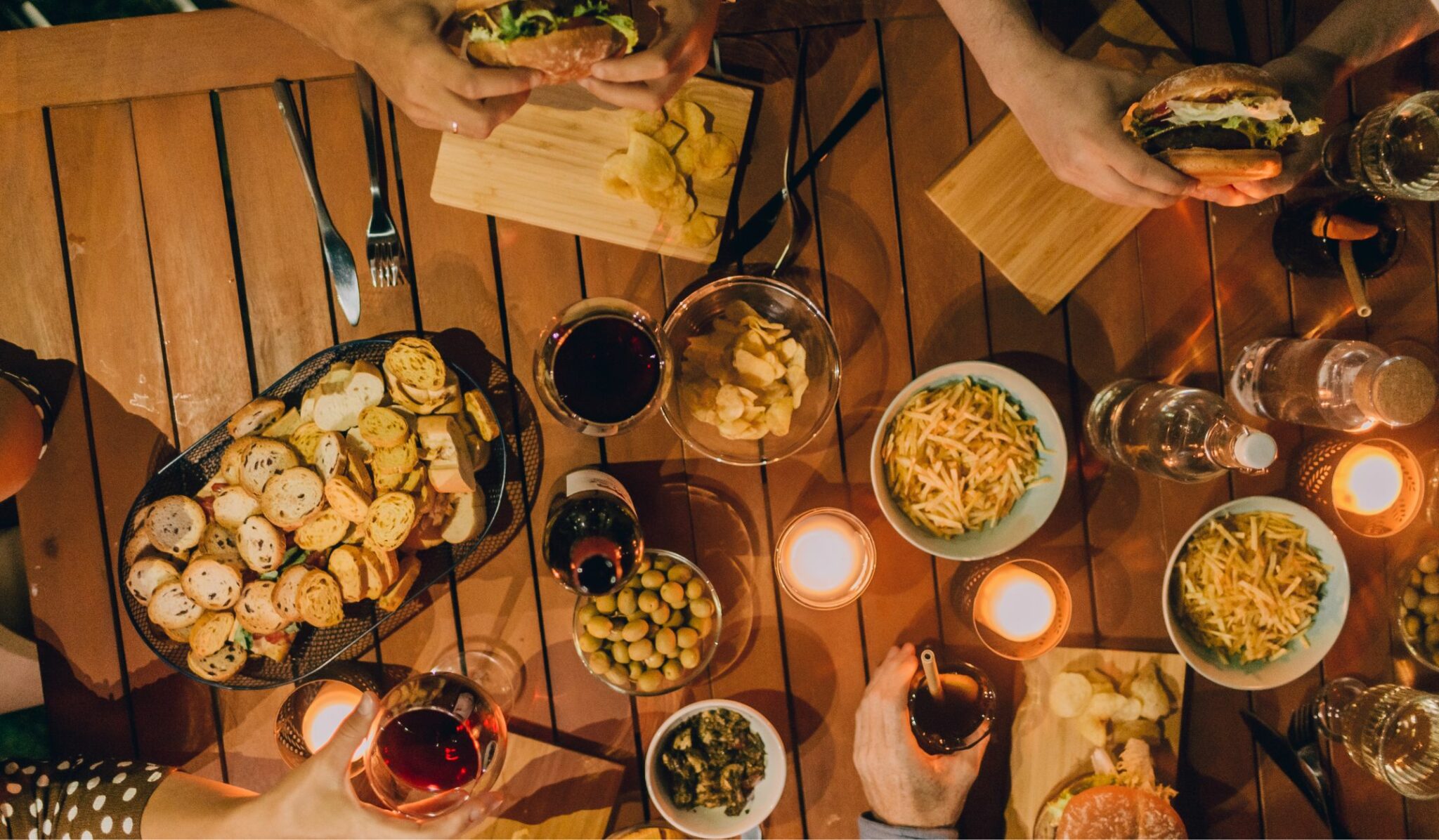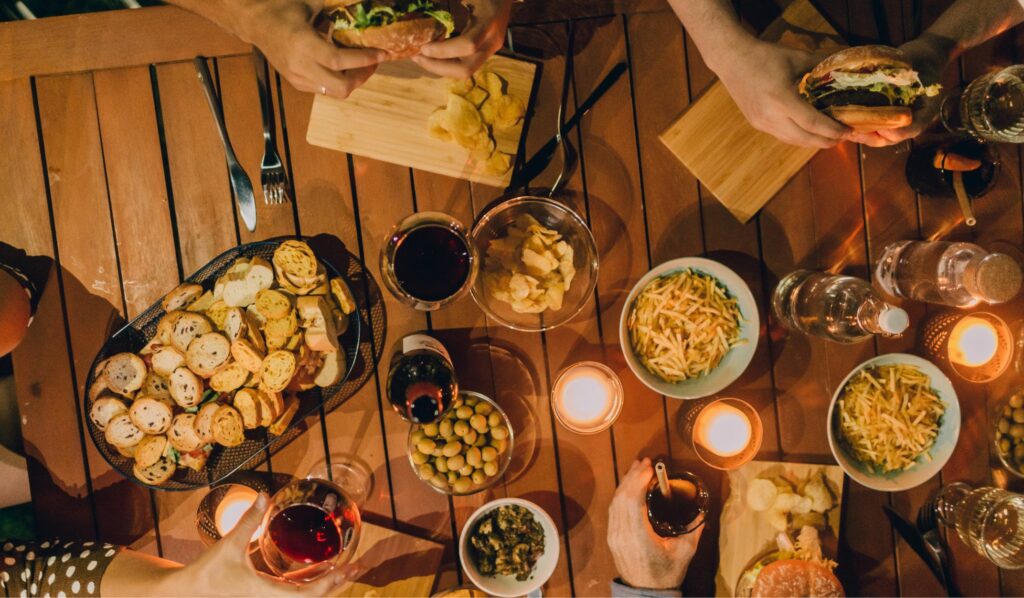 4. Increased risks of getting heart disease, stroke and diabetes
Eating late at night can increase the risks of medical conditions like heart disease, stroke, diabetes, and low blood pressure due to disrupted circadian rhythms, poor sleep quality, altered metabolism, hormonal imbalances, unhealthy food choices, and increased caloric intake. These factors collectively contribute to these health risks.
5. Inability to sleep after eating
Eating before sleep can lead to difficulty falling asleep because it can disrupt your body's natural sleep-wake cycle and digestion process. When you eat, especially heavy or big meal, your body increases blood flow to the digestive system to process the food. This can lead to discomfort, bloating, and indigestion, making it harder to relax and fall asleep. Additionally, certain foods and beverages, like caffeine and spicy or acidic foods, can stimulate the body and interfere with sleep.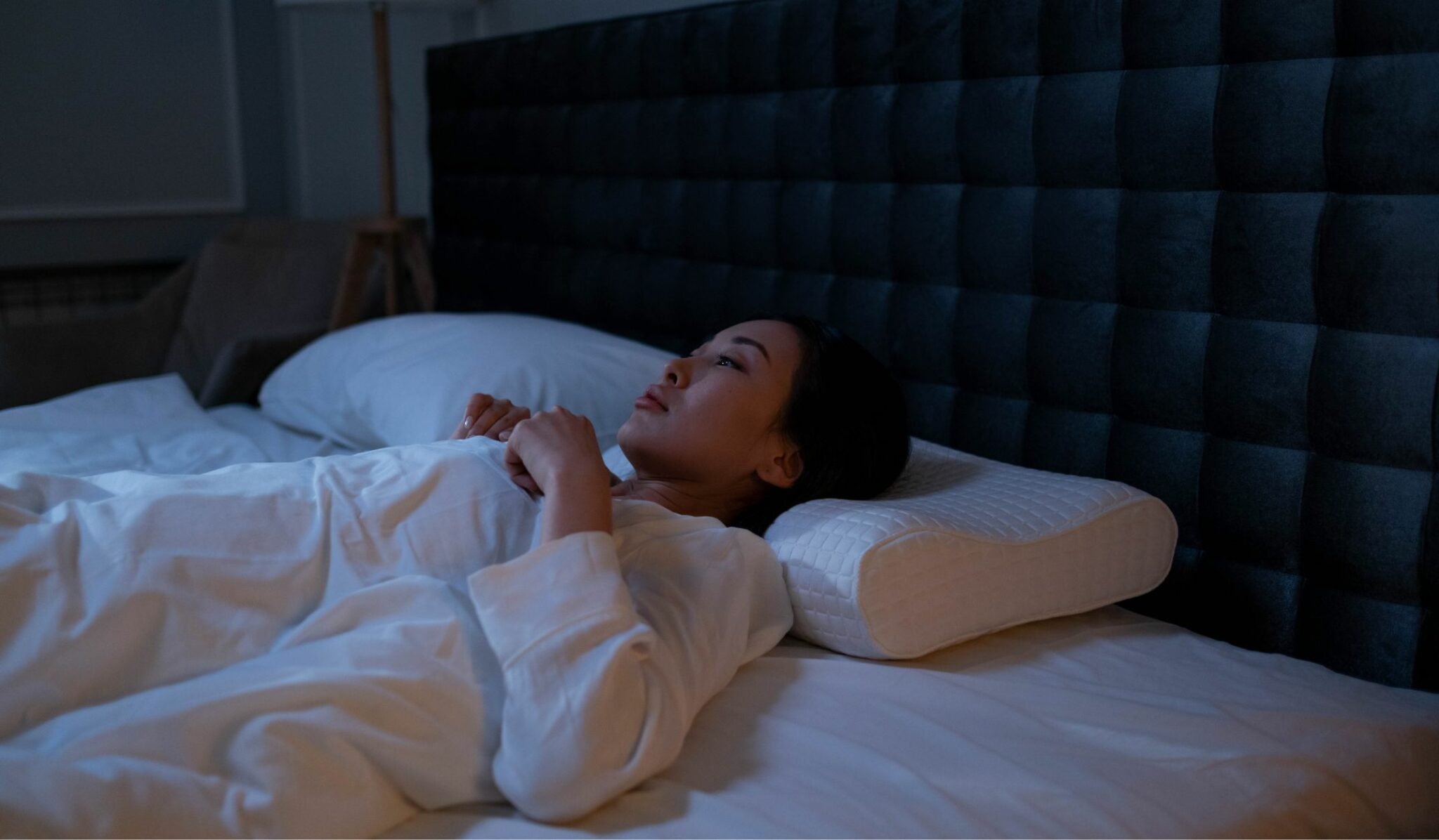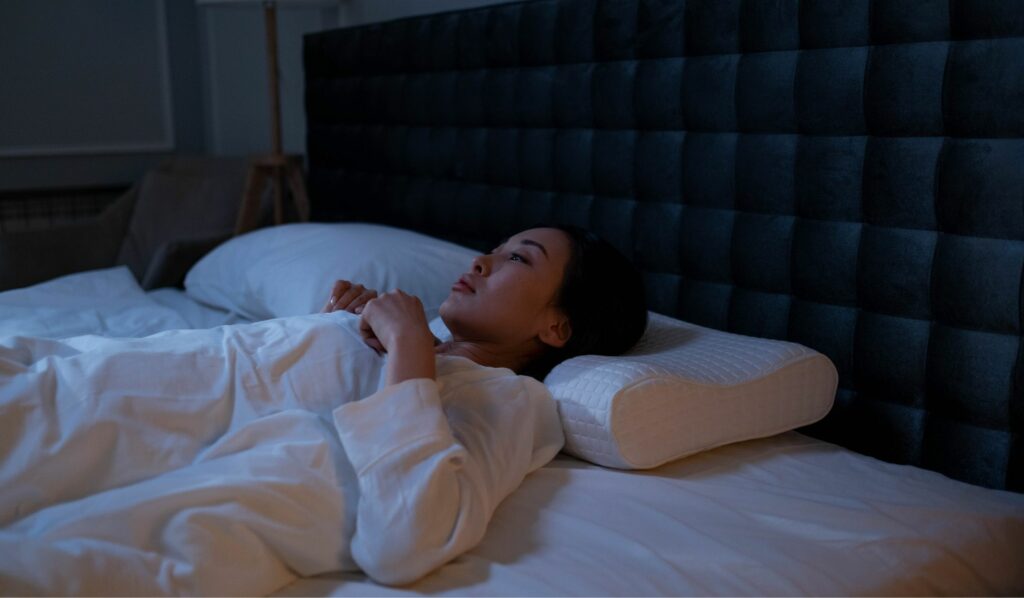 6. Risk of getting insomnia
Eating right before bedtime can lead to insomnia. Why does this happen?
Our bodies are intricate mechanisms with a multitude of interconnected reactions. For instance, food intake triggers the production of insulin, which, in turn, can affect your sleep-wake cycle, also known as the circadian rhythms. This 24-hour internal clock responds to light and darkness (daytime and night). When you sleep, your circadian rhythm typically regulates and limits the secretion of insulin.
Therefore, eating late at night can lead to insulin secretion, delaying your sleep-wake cycle and potentially causing sleep disorders like insomnia. Its severity can depend on what you eat. Prioritizing foods like almonds, kiwi fruit, warm milk, tart cherry juice, and walnuts, which contain elements such as melatonin, calcium, tryptophan, flavonoids, carotenoids, serotonin, and magnesium, can help improve sleep.
For a more in-depth understanding of sleep, explained in a straightforward manner by scientists, please refer to ShutEye app. This invaluable resource combines a wealth of information and approaches to help you achieve better sleep. Find answers to your questions and allow ShutEye to create an optimal sleep environment for you, guiding you throughout the entire day and night, from sleep preparation to tracking and waking up. Try it now!

Why can't I sleep after eating
As mentioned in the previous paragraph, several factors can contribute to difficulty falling asleep after eating. However, two key factors to consider are the composition of your meal and whether you consumed alcohol with it. We'll explain below how certain aspects of your dinner choices can impact your ability to get a good night's sleep.
Your meal was high in fat and carbs
A meal high in fat and carbohydrates can cause difficulty falling asleep. These nutrients take longer to digest, and the body's increased metabolic activity to process them can create discomfort and disrupt your ability to relax. Understanding how your meal's composition affects your sleep patterns can help you make better dietary choices to promote restful sleep.
You drank alcohol with your meal
Drinking alcohol with your meal can also interfere with your ability to fall asleep and have a quality nighttime sleep. While alcohol may initially make you feel drowsy and sleepy, it disrupts your sleep cycles once it metabolizes in your body, often resulting in trouble sleeping. This disruption can lead to poor sleep quality, making it challenging to achieve a restful night's rest. Understanding the impact of alcohol on your sleep can guide you in making decisions about when and how much to drink in the evening, ultimately improving your overall sleep experience.
How long should you wait to sleep after eating?
When it comes to the timing of food consumption and sleep, the general rule is to wait for at least three hours after your last meal before going to bed. This guideline is based on the need to allow your body sufficient time to digest the food, enabling it to move from your stomach to the smaller intestines.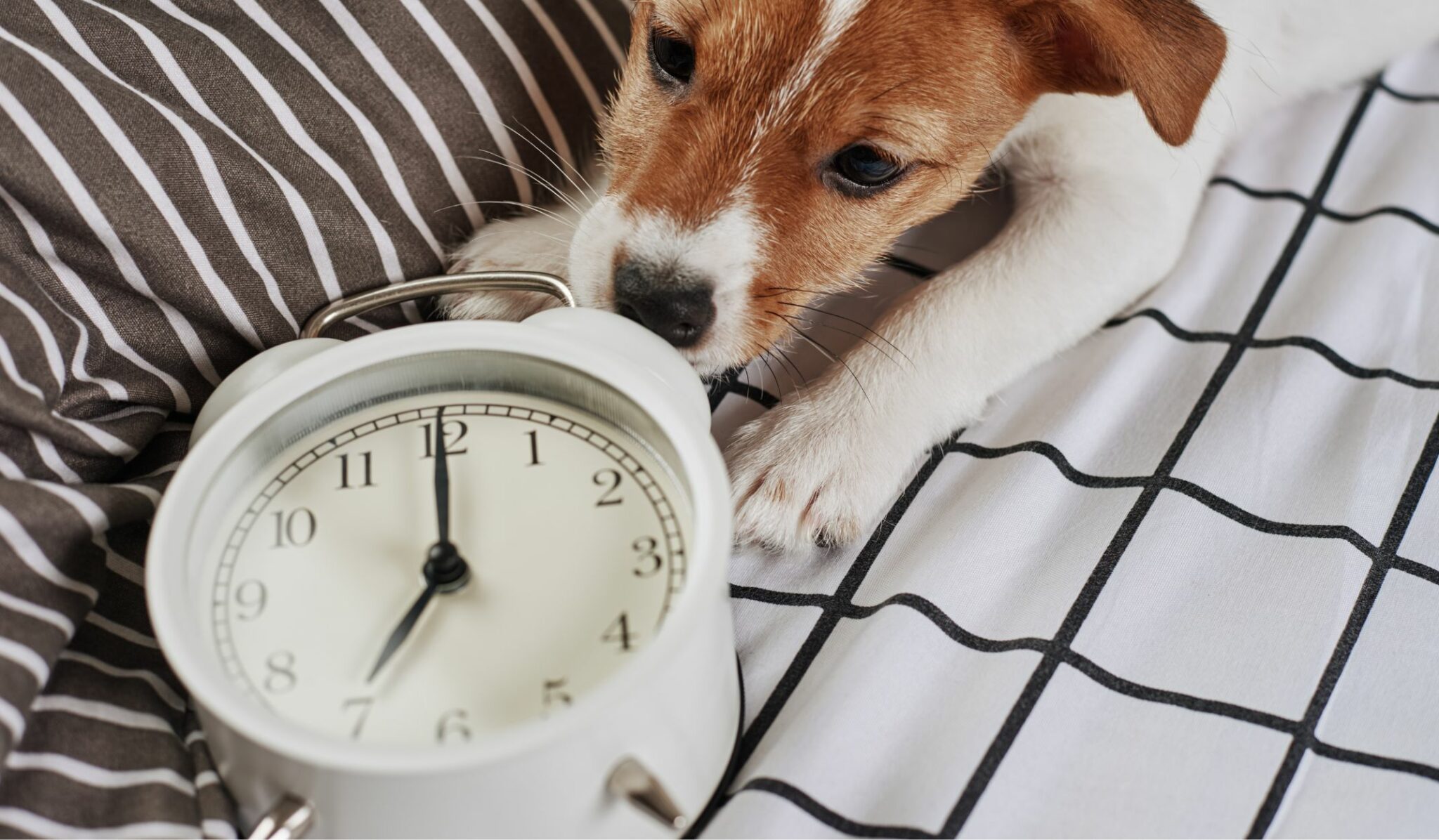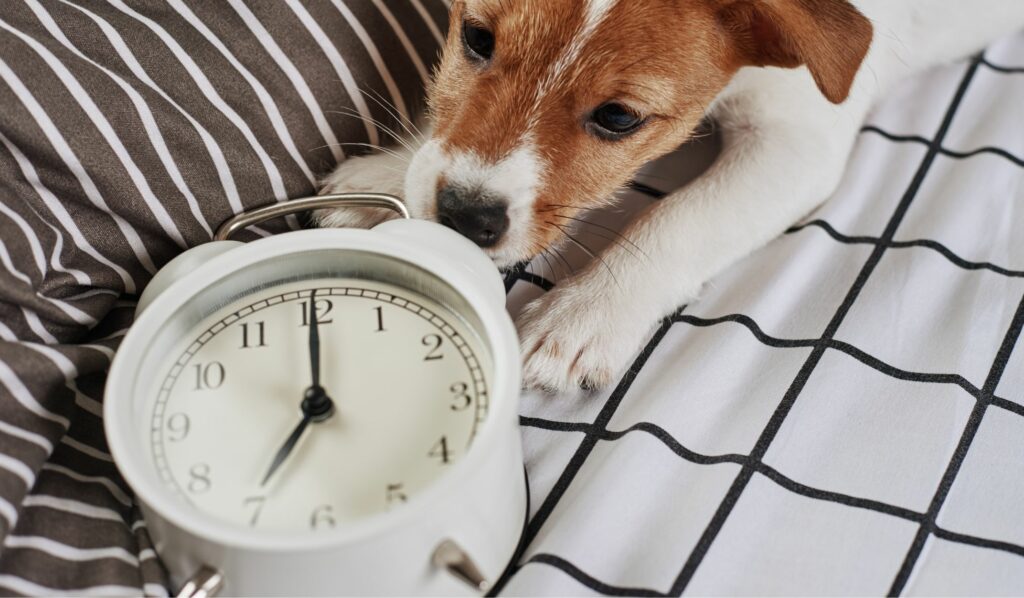 How to stop eating before bed?
There are some tips for you to follow to put an end to the habit of eating before bed. Whether you're trying to improve your sleep quality, manage your weight, or establish healthier eating habits, we've got you covered with practical advice to help you resist those nighttime temptations.
1. Remove your trigger foods
Pay attention to the kinds of foods you find yourself reaching for at night. Once you identify them, make an effort to avoid purchasing or preparing them. Instead, stock your fridge or pantry with healthier alternatives that won't significantly raise your blood sugar levels if you decide to have a snack before bedtime. Opt for options like fruits, nuts, and dairy products – they're excellent choices!
2. Avoid eating while watching TV or browsing your phone
Have you ever noticed that when you snack while watching TV, you end up eating more and making less healthy choices? Try not to do it. If you must watch TV, keep your hands busy with tasks like folding laundry or doing chores to prevent unhealthy late-night snacking.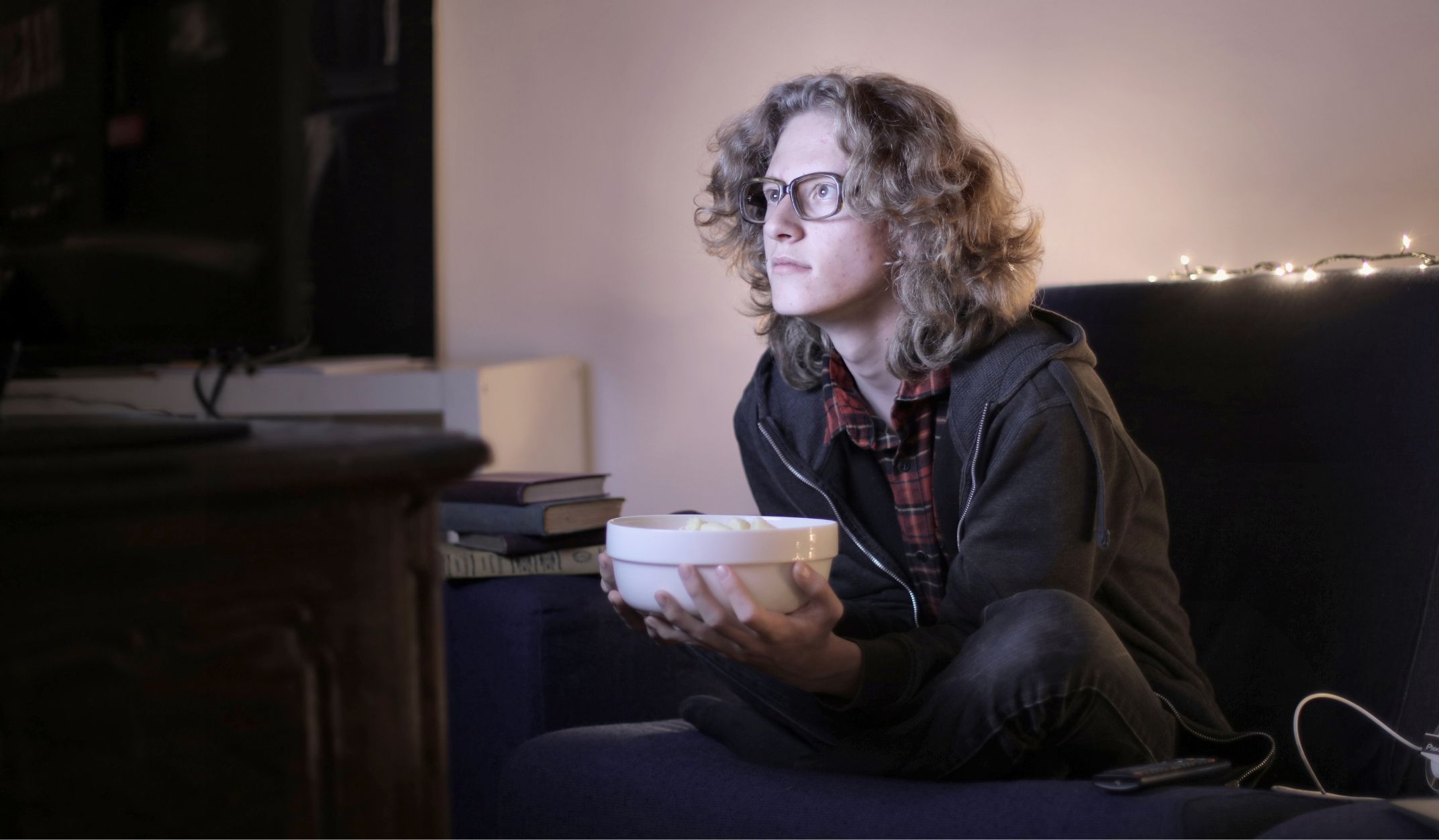 3. Create a holistic workout routine
Apart from following proper meal timing, physical exercise is also essential for your body and health, especially when it comes to avoiding late-night snacking. Engaging in regular physical activity, such as running, not only helps to calm down, relax, and unwind your mind but also contributes significantly to weight management and regulates mood. When you're active during the day, your body burns calories and builds muscle, which can reduce those late-night cravings and the temptation to snack unnecessarily.
4. Eat smaller meals throughout a day
Opting for smaller, more frequent meals can be a game-changer for your overall well-being. Not only does this eating pattern help regulate blood sugar levels, but it also assists in portion control and curbing those late-night cravings. By spacing your meals evenly throughout the day, you provide your body with a steady stream of energy, which can prevent the ravenous hunger that often strikes in the evening hours. Additionally, smaller, balanced meals can boost metabolism and aid in efficient digestion, making it easier to avoid overindulging when nighttime rolls around.
5. Think about what you're eating
Mindful eating is a powerful tool for fostering a healthier relationship with food and steering clear of late-night snacking pitfalls. Take a moment to consider not just what you're eating but why you're eating it. Are you truly hungry, or is it boredom, stress, or habit that's driving your desire for a late-night snack? Practicing mindfulness during meals allows you to savor each bite, better tune into your body's hunger cues, and make conscious choices about what you consume. By staying in tune with your body's needs and understanding your emotional triggers for eating, you can reduce the likelihood of succumbing to late-night temptations and choose nourishing options that genuinely satisfy your cravings while supporting your overall well-being.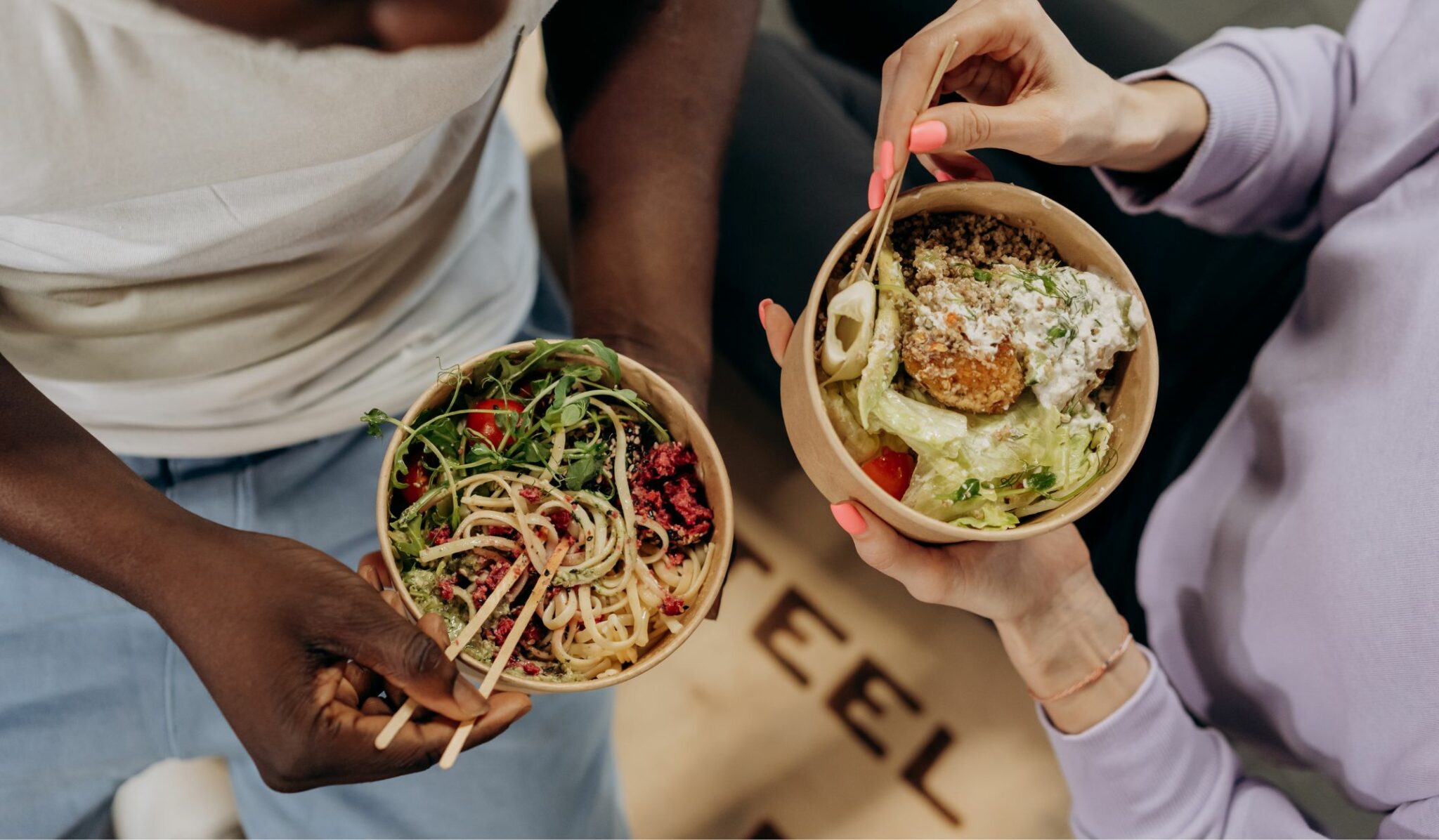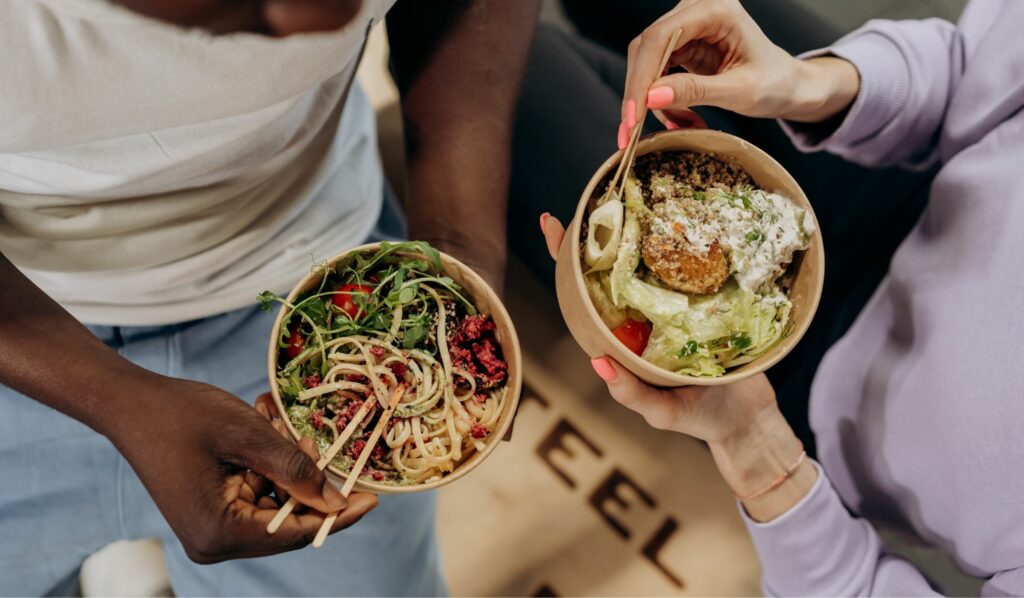 6. Watch your caffeine
While a cup of coffee or tea can provide a much-needed energy boost during the day, it's crucial to be mindful of your caffeine intake, especially in the late afternoon and evening. Consuming caffeine too close to bedtime can interfere with your sleep patterns, making it more likely that you'll reach for snacks to stay awake or satisfy cravings caused by sleep deprivation. Caffeine stimulates your nervous system and energy levels, making it harder to relax and fall asleep when you need to. To avoid this cycle and minimize late-night snacking, consider cutting off caffeine consumption at least six hours before bedtime.
Takeaway
It's crucial to recognize the profound impact of our late-night eating habits on the quality of our sleep. While it's true that certain foods can affect our weight and overall health, it's equally important to consider how late-night eating can disrupt our sleep patterns and leave us feeling sleepy in the morning.
Indulging in sugary, high-calorie snacks full of saturated fats late at night can lead to discomfort, heartburn, and indigestion, making it challenging to fall asleep and stay asleep throughout the night. These disruptions can result in a poor sleep, leaving you groggy and irritable the next day. Moreover, late eating can cause fluctuations in blood sugar levels, which can trigger wakefulness during the night and further disrupt your sleep cycle.
A healthier approach to late-night eating involves opting for light, easily digestible snacks if necessary, and allowing your body ample time to process the food before bedtime. Incorporating sleep-friendly foods like herbal teas, meal rich in whole grains, and lean proteins into your evening routine can promote better sleep quality.
And if you're looking for a little extra help in improving your sleep quality, consider using the Shuteye app. This app can provide valuable insights and tools to enhance your sleep patterns, ensuring you have enough sleep and you wake up refreshes.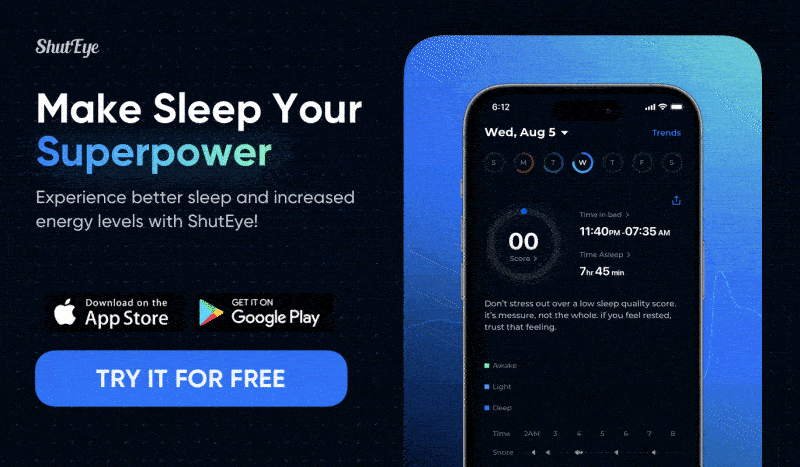 FAQ
Is it ok if I sleep after eating?
It's not ideal to sleep immediately after eating. It's best to wait 2-3 hours.
Can I sleep 30 minutes after eating?
It's generally best to wait a few hours before going to bed to avoid discomfort and potential reflux.
Why do I feel tired after eating?
You may feel tired after eating due to a natural physiological response called postprandial somnolence or post meal drowsiness, commonly known as a food coma. This occurs because blood flow is redirected to your digestive system, leading to a temporary drop in energy levels. Additionally, certain foods, large meals, or imbalances in blood sugar can contribute to post-meal tiredness.
What causes post-meal fatigue?
Post-meal sleepiness and fatigue is mainly caused by the body diverting energy to digest food, leading to a temporary drop in energy levels and making you feel tired after eating.
Do diabetics feel tired after eating?
Yes, some diabetics may feel tired after eating, especially if their blood sugar rises or drops significantly. Eating foods with high glycemic index may even lead to excessive tiredness.
What causes sleepiness immediately after eating?
Post-meal sleepiness, also known as "food coma" is primarily caused by a combination of factors such as digestion due to big meals for example, insulin release, and the relaxation response triggered by the parasympathetic nervous system. Additionally, certain foods can contribute to sleepiness, and food intolerance may also make you feel sleepy.
What factors contribute to postprandial somnolence?
Factors contributing to postprandial somnolence include meal size, composition, and the body's natural circadian rhythms.
You may also like:
8 Best Foods to Help You Sleep | You Should Know
9 Best Foods to Eat Before Bed | Foods with Melatonin