Is it bad to sleep after eating? Yes! Stop eating before bed! A bit rude, but it is true! This is the thing we should obey to do! Why? What are the consequences? How long should you wait to sleep after eating? How can eating affect our sleep? What time should you stop eating before bed? What kind of food we are still allowed to eat before bed? Let's find out in the following article! Make yourself comfortable, please and here we go.
For many of us, having a little snack before bed is sort of a ritual. Some cake and ice cream, popcorn, chocolate, and cookies are among the things that most of us reach out for a late-night snack.
Truthfully, a quick snack before bed beats the feeling of going to bed with a rumbling stomach, and more often than not, satisfies our sweet tooth. We feel comfortable and not worried about possible waking up in the middle of the night as hungry as a wolf zombie looking for food.
Why should you stop eating at night?
There are some things that you might experience when you happen to eat and snack at night or before bed:
1. Weight gain
If you are wondering, "does eating late at night cause weight gain?" the answer to this is debatable. Some people believe that it is what and how much you eat, not when you eat (especially at night) that causes weight gain. It is believed that consuming more calorie-dense foods at night is the main reason behind weight gain.
2. Changes in appetite
Thanks to the hormones ghrelin and leptin.
Ghrelin lets you know when it is time to eat as it stimulates appetite. If you are used to eating during the day, so this hormone schedules your mealtime and motivates you to eat like giving you signals to do it. This is a healthy good thing. But, if you gradually get used to eating late in the evening or at night, this hormone's patterns change, and it could make you want to eat more exactly at this time!
As for leptin, our body releases it to let us know that we are full. So, the same logic is here, if we follow our normal daytime eating schedule, this hormone will work accordingly. If we shift our patterns, hormone's work changes too and it increases our chances of overeating.
3. Higher chances of snacking (mostly unhealthy)
If you eat most of your daily required calories during the day, chances are that by nighttime, you will be feeling quite full and will not have the desire to snack. However, if you restrict your food intake a lot during the day, you will feel hungrier at night. This leads to snacking, which mostly consists of unhealthy foods and will most probably negatively affect your calorie intake.
4. Increased risks of getting heart disease, stroke, and diabetes
Late-night eating could increase your blood sugar levels by up to 18% and decreases the amount of fat burned at night by 10%. As is discussed above, increased blood sugar levels are dangerous and may lead to kidney disease, liver damage, diabetes, and cardiovascular diseases. Simply speaking, your digestion system still works for digesting food that has just arrived, but not that one that was there before! So, you will gain extra pounds and other things that are not welcomed.
How long should you wait to sleep after eating?
When it comes to time and food, the general rule is that there should be a three-hour waiting period to sleep after eating your last meal. The main reason for this is to give your body enough time to digest the food, allowing it to move from your stomach to the smaller intestines.
If you eat right before heading to bed, chances are that lying down will give you heartburn and may even cause insomnia. Why is this? When you lie down before your food transfers into the small intestines, there is a higher chance of it refluxing into the esophagus, leading to heartburn and other gastroesophageal reflux diseases (GERD) symptoms.
Speaking about insomnia, this depends on what you eat. Prioritizing foods such as almonds, kiwi fruit, warm milk, tart cherries, and walnuts which contain elements such as melatonin, calcium, tryptophan, flavonoids, carotenoids, serotonin, and magnesium can help improve sleep.
Our body is special. A very complicated mechanism that has a myriad of related to each other and mutually connected/followed reactions. For example, food intake prompts the body to produce insulin, which in turn may prompt your sleep-wake cycle, also known as circadian rhythm. It is your 24-hour internal clock that responds to light and darkness (daytime and night). When you sleep, your circadian rhythm usually regulates and restrains the secretion of insulin. Thus, when you eat late at night, you cause insulin secretion, which in turn, delays your sleep-wake cycle, which then leads to insomnia.
For more detailed overview of sleep explained by scientists in a simple way, please, kindly refer to ShutEye . This the most useful tool that combines all-sides information and approaches to help you sleep better than before. Find answers to your questions, let the ShutEye create a special environment for you. It can lead you throughout the whole day and night, including preparing to sleep, sleep tracking and waking up procedures! Let the ShutEye in to your world and it will definitely help to make it better!
How to stop eating before bed?
There are some tips for you to follow:
1. Remove your trigger foods
Take note of the types of foods you tend to gravitate towards at night. Once you realize what these foods and snacks are, try to prevent yourself from buying or making them. Instead, stock your fridge or pantry with healthier options that will not spike your blood sugar levels too much if you snack on them before bed. Fruits, nuts, milk products will be a great choice!
2. Step away from the TV or Any Video Content Devices
How many times have you watched Netflix late into the night with some pizza or a packet of chips? Stop watching TV late at night, and if you have to, choose to watch it as you keep your hands busy. Fold some laundry or do some light chores that will stop you from eating food before bed.
Or just read some book, magazine, newspaper, play a board game with your family, or just solve some puzzles, do jigsaw puzzles. There are so many healthy alternatives to TV. As was mentioned earlier, ShutEye has all that you need in such situations.
3. Do some exercise
Apart from following proper meal timing, physical exercise is also essential for your body and health. For example, running. It helps to calm down, relax, unwind your mind and lose weight!
In conclusion, I would like to say a few words about the connection between health and the time to sleep after eating.
For many of us, late-night meals and snacks usually involve things like pizza, chips, cookies, candy, and a scoop of ice cream, among others.
These types of foods are usually quite high in empty calories, saturated fats, and sugar, all things that are not good for weight loss. When trying to shed a couple of pounds, it is always a good idea to monitor your food intake. So, avoid them! If you still want a specific time to stop eating before bed to lose weight, try having your last meal before ten o'clock. Any snack or meal you had after ten o'clock, could delay the body's ability to break down unused macronutrients. Instead of your body breaking down this food to use as energy, it will instead store it as fat, making you gain weight.
A healthy snack may improve your metabolism. With this in mind, having a snack before bed causes the metabolism to kick into gear in the morning, and your body will be quick to turn your breakfast into energy. And if your workout to lose weight, a small protein-filled snack that will support you for a longer time and this small healthy snack before bed will help you look better! Healthy food and a well-balanced schedule go hand in hand towards helping you sleep better! Good night!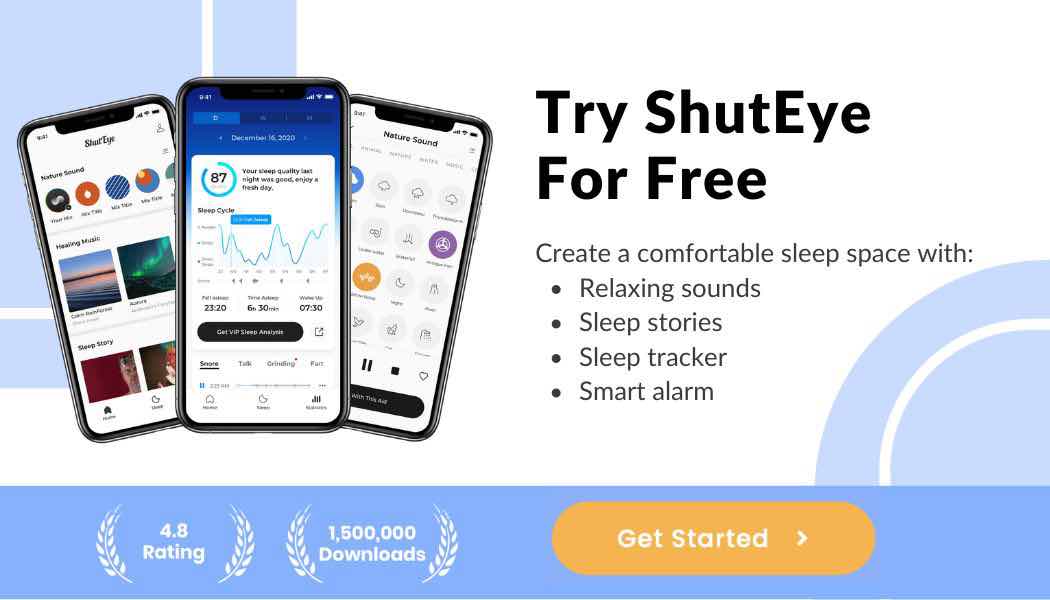 You may also like:
8 Best Foods to Help You Sleep | You Should Know
9 Best Foods to Eat Before Bed | Foods with Melatonin