For little ones and big ones, for all those who are restless and can't fall asleep, we are going to introduce Sleep Cycle alternatives! You will sleep like a baby!
P.S. Don't start sleeping now – keep on reading! Otherwise, you won't get the best of this article. Here you will learn: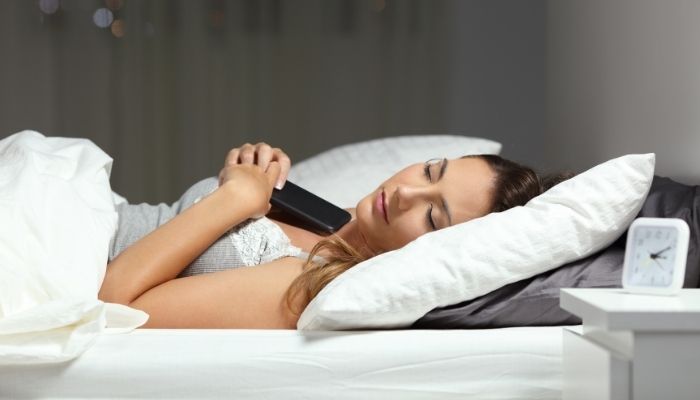 | | | |
| --- | --- | --- |
| Top 5 Sleep Cycle Alternatives | Why we chose it | App Store Rating |
| ShutEye | Best Overall | 4.8/5 |
| Headspace | Best Meditation | 4.8/5 |
| Noisli | Best Sounds | 4.1/5 |
| Pzizz | Best Alarm | 4.8/5 |
| Slumber | Best Sleep Stories | 4.7/5 |
Can my phone monitor my sleep?
Nowadays, cell-phones turn into smartphones. It means that our mobile devices become more and more efficient, powerful! A smartphone is not just a trendy name; it is a natural phenomenon if we can say so. They do more and more things to make our lives easier, even at night when we don't touch them. Just like our brain, they can analyze our status while we are sleeping.
You can combine smartphones with smartwatches, they have different sensors that also observe and collect data.
As for the phone, they usually use a microphone, sounds you produce during the night are collected and analyzed according to different categories and criteria. All apps have different available options that you can choose from. Based on your preferences, your phone will collect the necessary data, after you wake up, it will prepare your sleep report! Just look at it, it won't require a lot of thinking to understand each point as it is scientifically studied inside, but simply given on the surface – for you.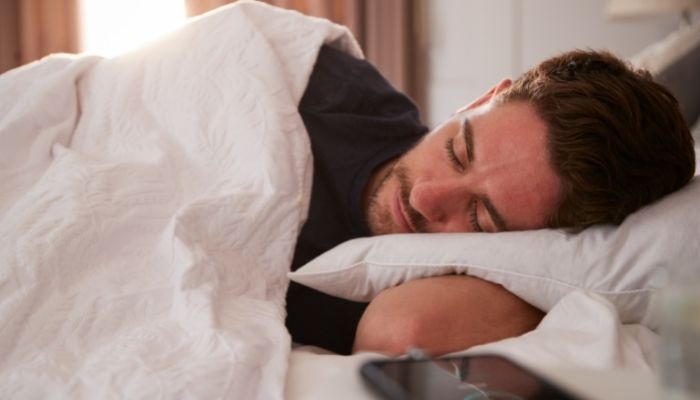 Do sleep tracking apps really work?
Yes, they do. Unless your phone is power off. To let tracking apps work, you need to connect your charger, lock your phone, and put it aside. Each app has powerful AI (artificial intelligence) algorithms that recognize, calculate, and analyze the files recorded by the microphone to produce your sleep status information. Every app has lots of tests before coming available for users. And, moreover, the more attempts you give to the apps, the more personalized and accurate reports you will get. So, give it a try, or more and you will get what you want!
How do sleep apps know you're asleep?
It's a tricky question, but with a simple answer. You are the master, so you decide whether the app will or won't work tonight. Go to bed, turn on the app, connect charger, lock, and put aside your smartphone! You are good to go! Don't forget to give permission to use the microphone and memory! Otherwise, the app won't be able to record your sounds. So, sounds matter! You don't need to sing a lullaby or read a story to your phone. Just close your eyes and try to sleep. The sleep tracking app will do the rest.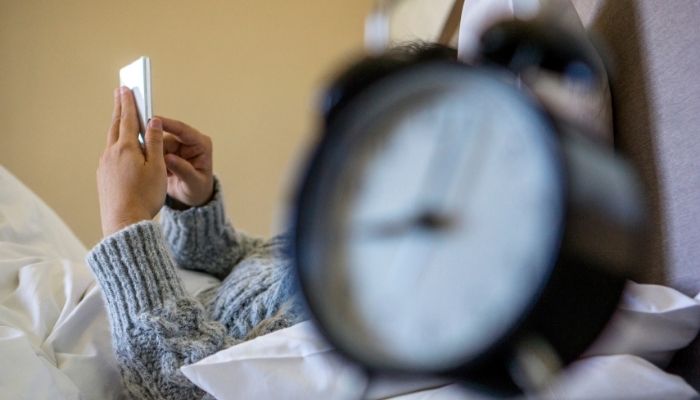 Now, it is time to speak about these mysterious ones:
What are the best sleep cycle alternatives?
1. ShutEye.
This is the most highly developed and powerful app! Why is ShutEye number 1 and how it works? ShutEye recognizes, calculates, and analyzes the files recorded by the microphone through artificial intelligence algorithms to produce your sleep status information. The engineers are constantly working on improving the app's AI.
At the same time, selected sleep recordings, such as snoring, are available for your listening and sharing.
In order to verify app's accuracy, there were dozens of tests to compare app versus popular sleep tracker apps and smart hardware. Results showed that ShutEye's accuracy was in the top 90th percentile.
As a follow-up, the team also conducts comparative tests with the medical PSG (polysomnography) method in order to provide users with the most realistic and reliable sleep tracking results.
How will the app analyze your sleep? The sleep analysis would give you an overview of the sleep quality score and a graph illustrating your sleep process, supported by related data. ShutEye would then give you advice to help you identify and deal with the negative factors affecting your sleep. Deep research with a scientific approach but on the surface, easy to understand information for everyone!
And, one more thing to add is – ShutEye would record the sounds you selected in Tracker, which may include your snore, your pets, and even your farts! You can replay the recordings tomorrow and share some fun clips with your friends. So, sleep can be fun! Enjoy it and you won't regret it!
By the way, ShutEye has 50% discount now! Hurry up and get it!
To know more about how ShutEye works, click here.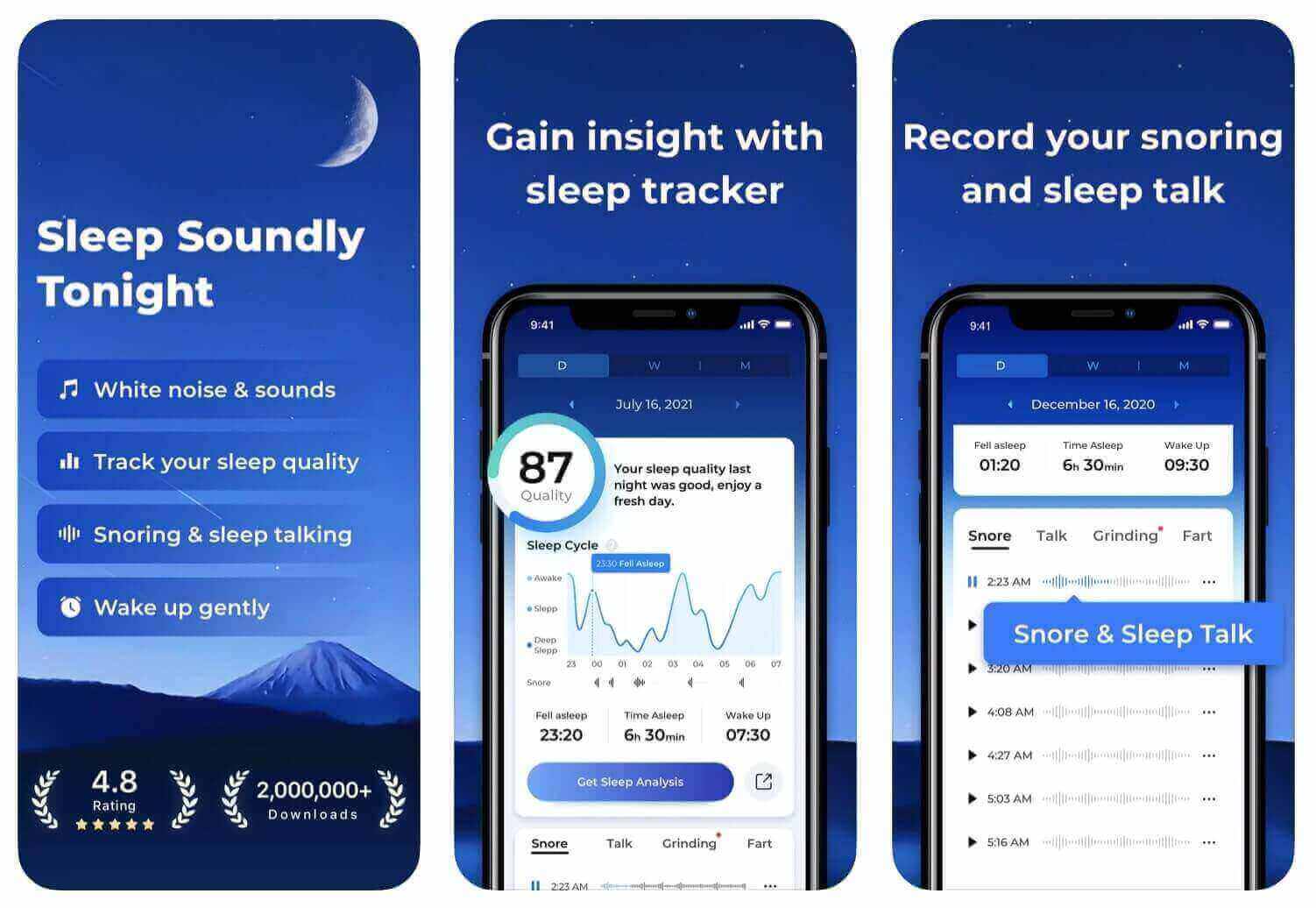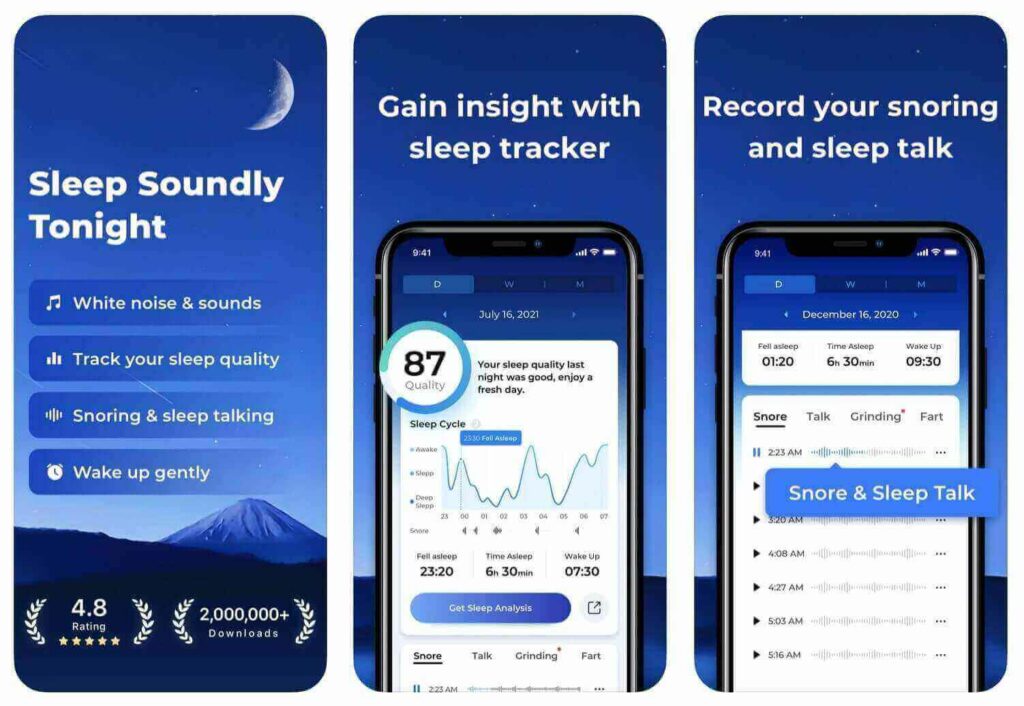 2. Headspace.
Available for iOS and Android. Originally, it is a meditation app. But it's also great for sleep, let's see why:
The free version has "sleepcasts," which are 45-55minute-long audio recordings (kind of like adult bedtime stories) that help you visualize calming experiences, like a slow moving train or a walk through a garden. There are new stories every night, so you you'll never get bored. If you upgrade to the paid version, you'll get access to more than 40 themed meditation courses (like for sleep and stress), plus many more sleepcasts and music options to help you wind down.
Headspace offers two auto-renewing subscription options: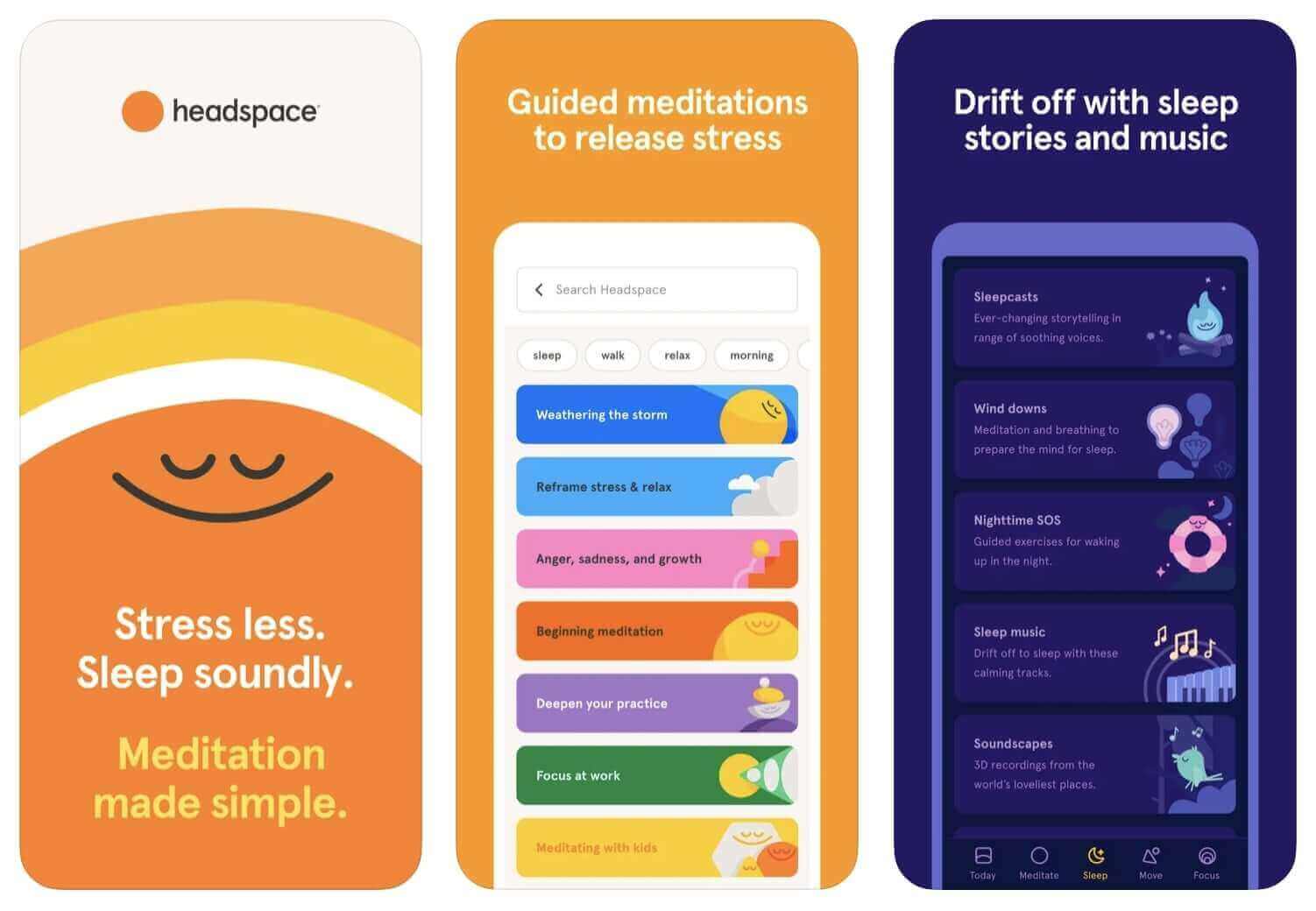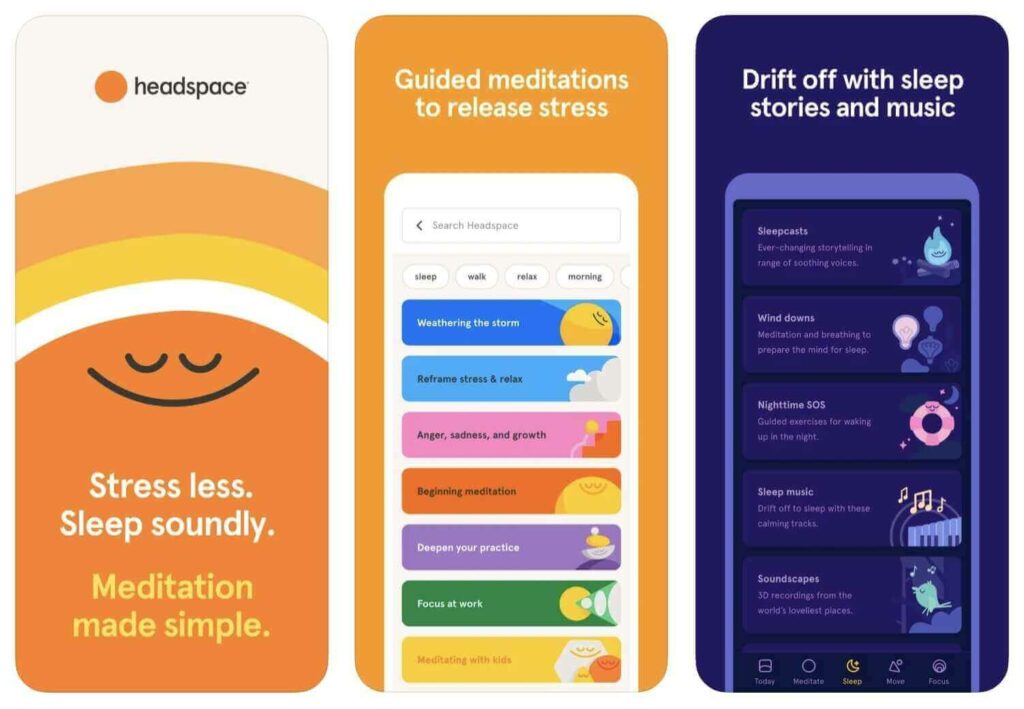 3. Noisli.
Can download for iOS and Android This super simple and the cheapest app that lets you choose from a bunch of different sounds (like thunder, wind, white noise, and even the buzz of a coffee shop) to create your ideal sleep soundtrack. You can create a combo of sounds you love that you can save in the app for future use. Pro tip: If you're using it overnight, keep your phone plugged in—otherwise, you may wake up to a dead battery.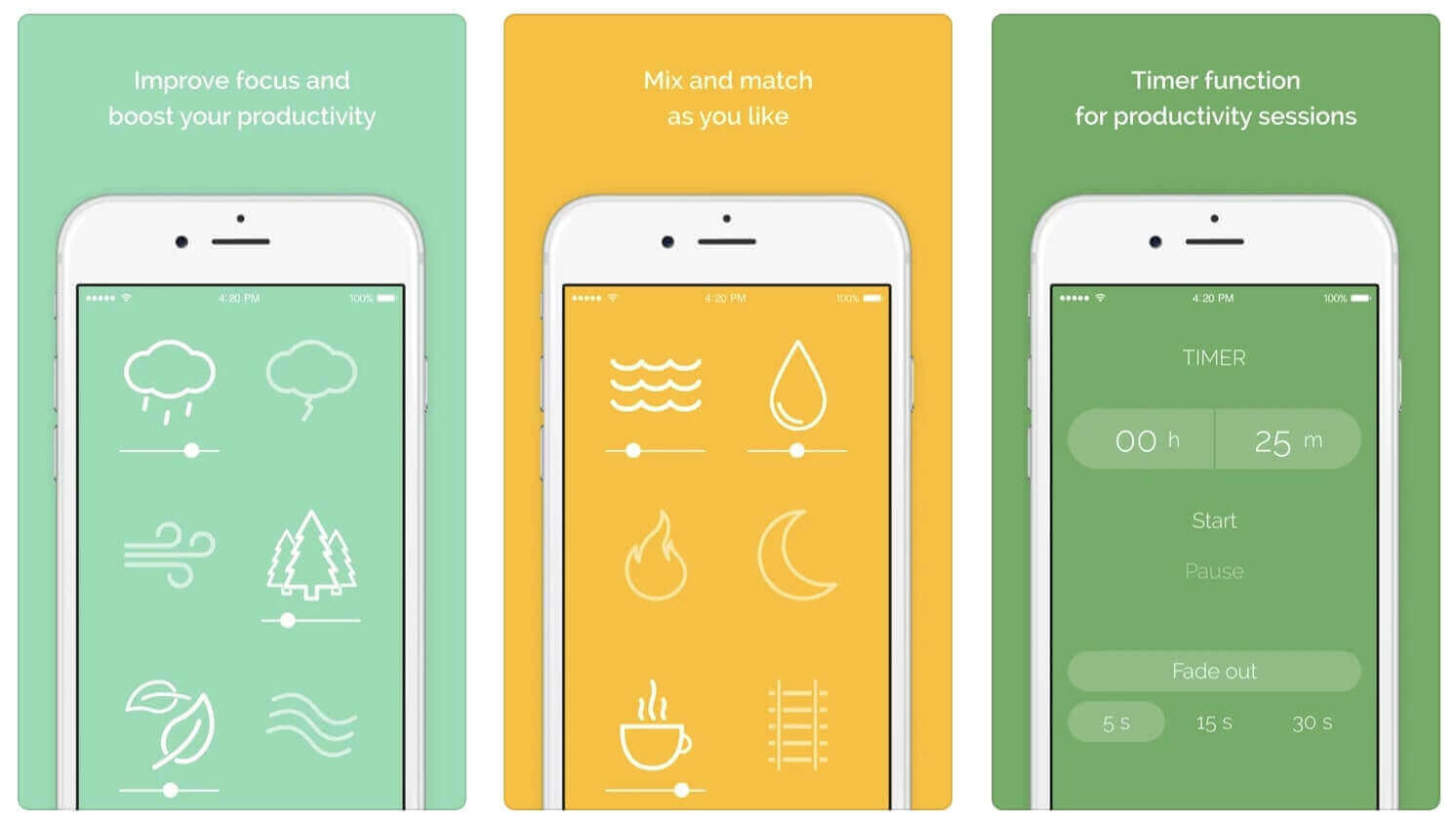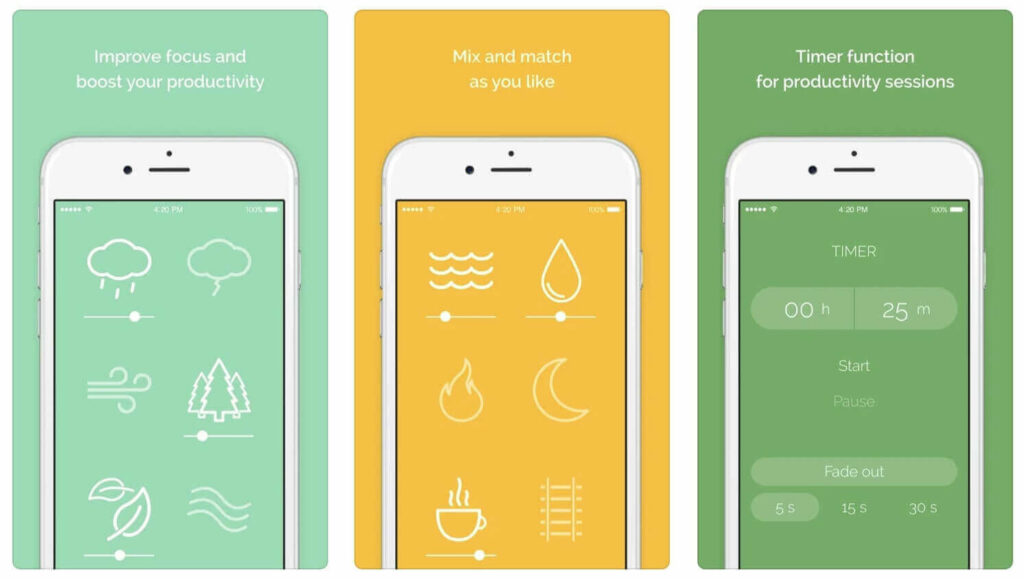 4. Pzizz.
Here you can set a timer for the length of a sleep session so it plays a soothing dreamscape (read: combo of music, voiceovers, and sound effects) while you snooze; then, you can wake up to the built-in alarm. You'll need to upgrade for more advanced features, like the ability to choose different sounds, but the app offers a seven-day free trial.
App is available for iOS and Android.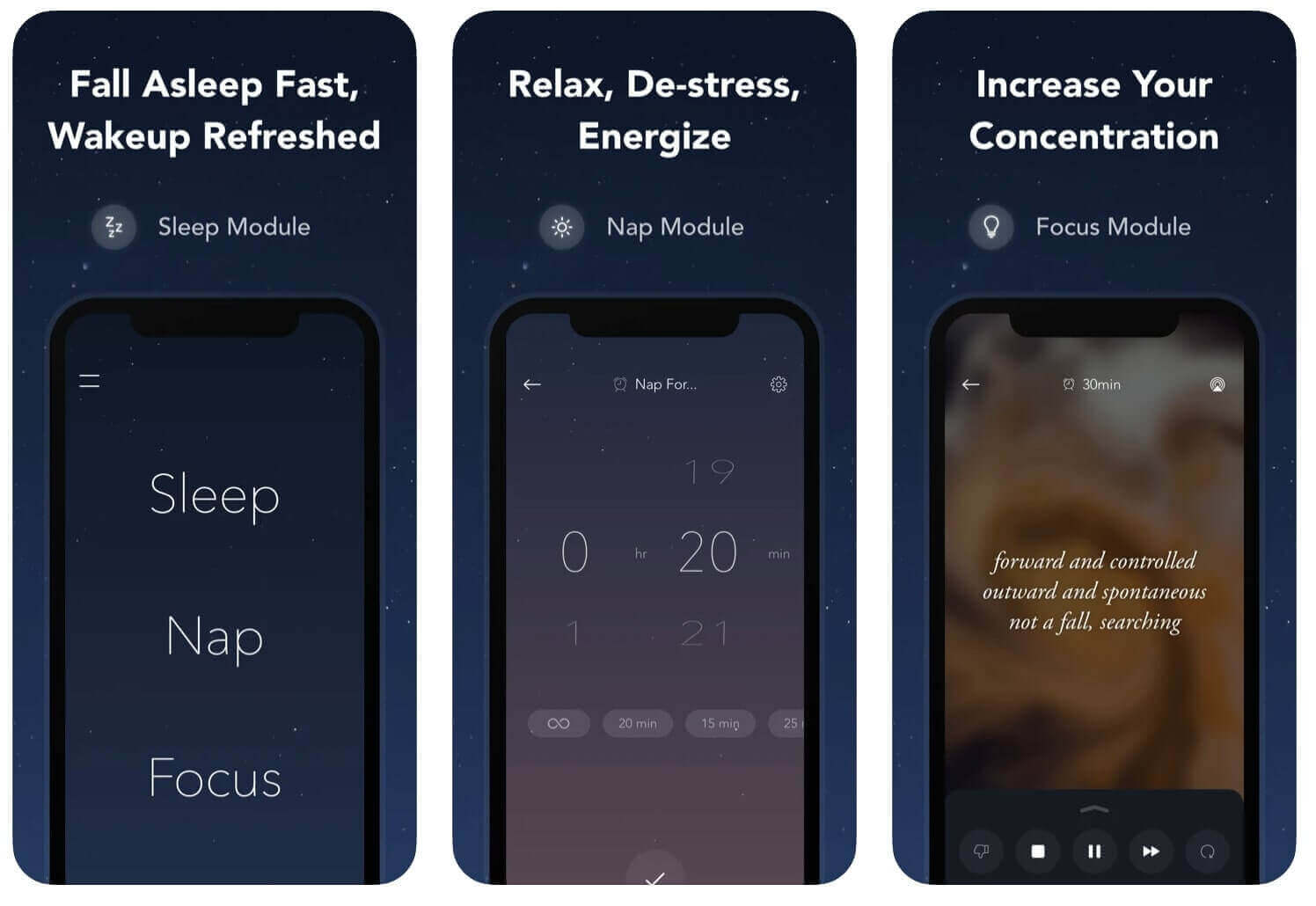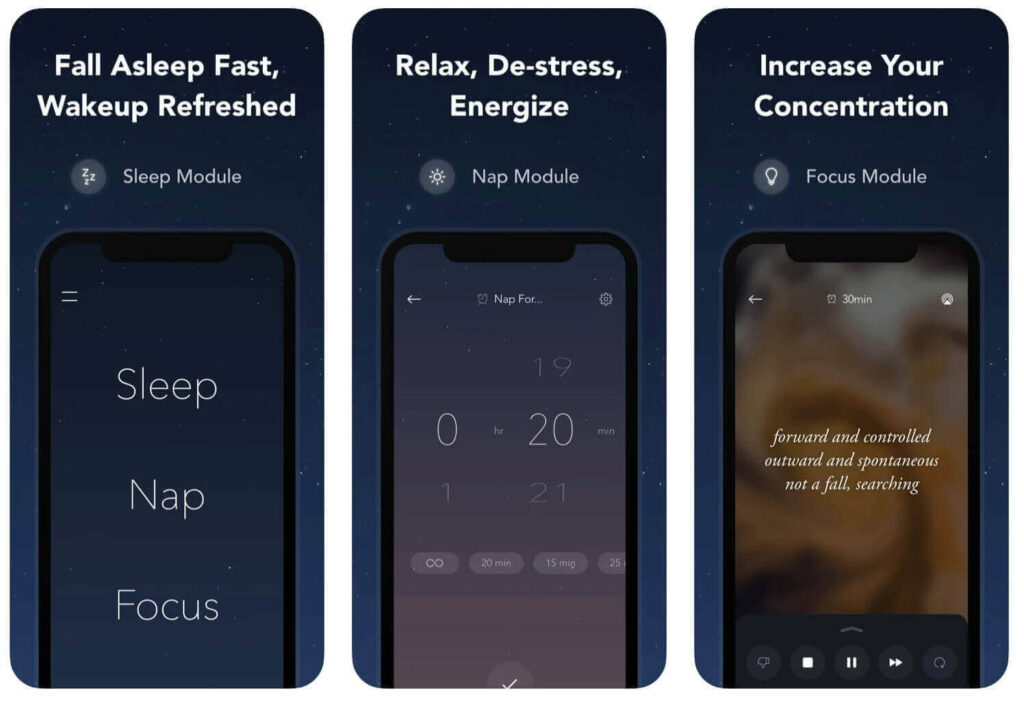 5. Slumber
Slumber offers a combination of experiences to help you fall asleep, whether it's meditation focused, a six-part bedtime story series, or the sound of a warm Jacuzzi. You can also choose a background noise (like rain or the ocean) to play for up to 10 hours after the main track ends. New sleep-inducing stories and meditations are added each week, and you can listen to them all if you upgrade to the premium version (otherwise, you can get many episodes for free).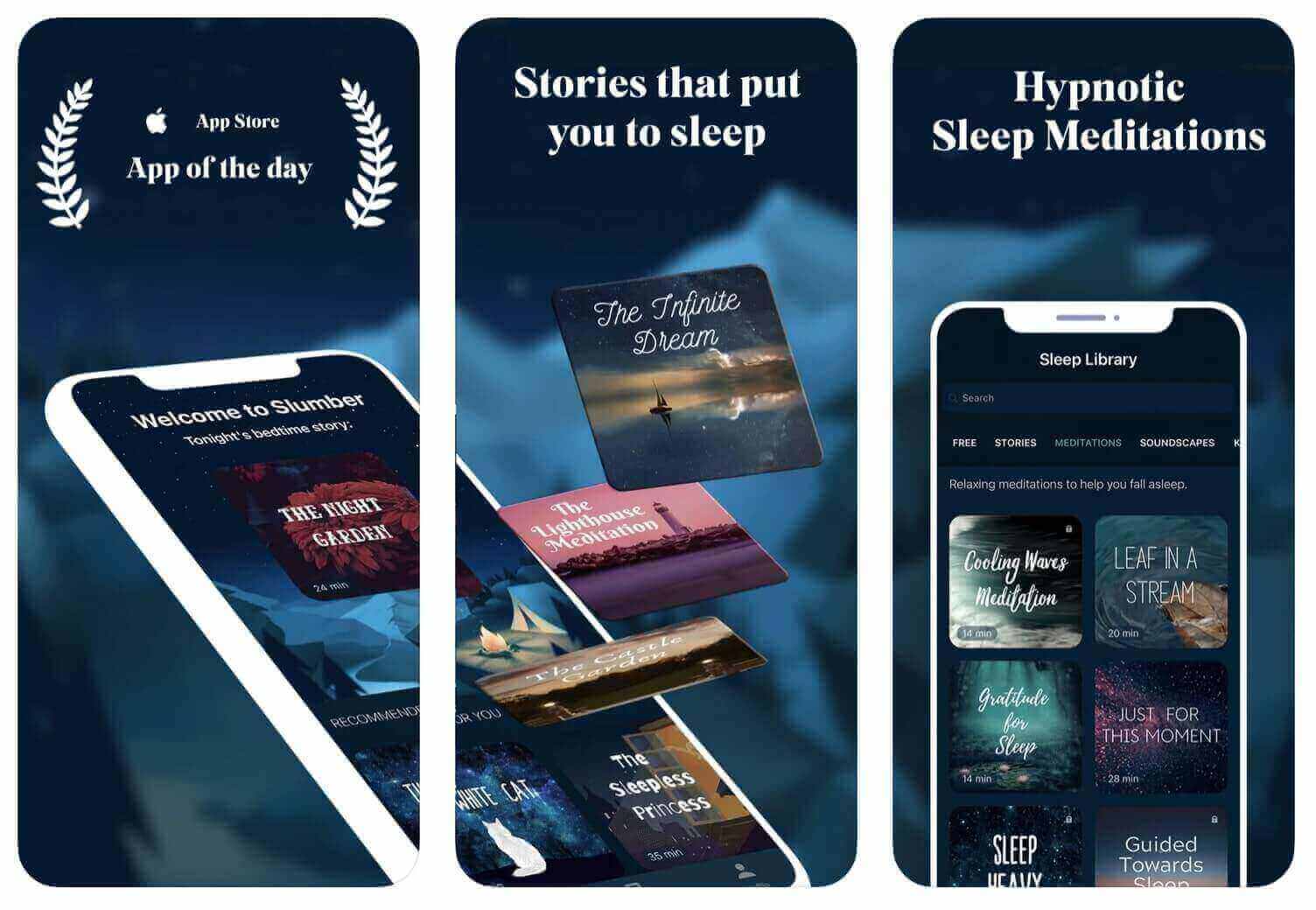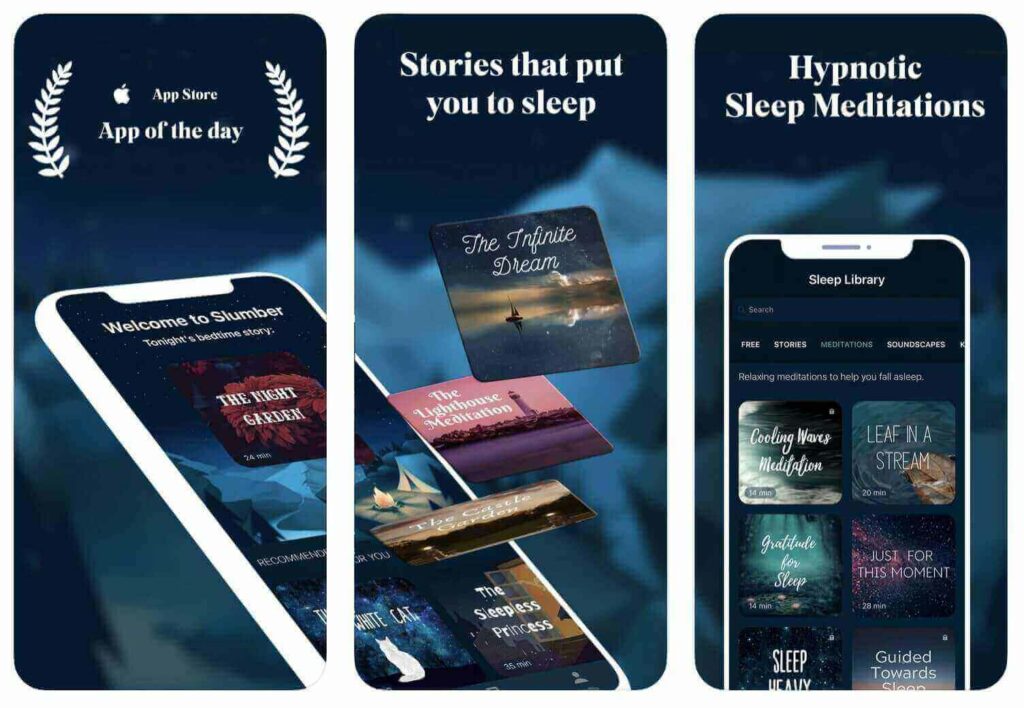 This app is available for iOS only.
Here you are! Feel free to choose! We are all different and we have our likes and dislikes! But, in the context of this article, all we want is – a good sleep! Sleep Cycle alternatives are the best ones to help us to cope with sleepless nights. Personally I, the author of this article, if I am allowed to share my little opinion, I trust ShutEye the most. Visit ShutEye Website and you will understand why I made my choice. They have more than 100 articles in their Blog, which tells users tons of useful information about sleep. Scientifically researched/proved but told in a simple, easy way! Thank you! Have a good night!