Not every sleeping position is suitable for everyone.
However, two sleeping postures, in particular, have been linked to neck and shoulder issues.
Neck and back pain can be caused or aggravated by sleeping incorrectly. It may also clog your lungs' airways, causing issues like obstructive sleep apnea.
Continue reading to learn how your sleeping habits may be affecting your health in a variety of ways.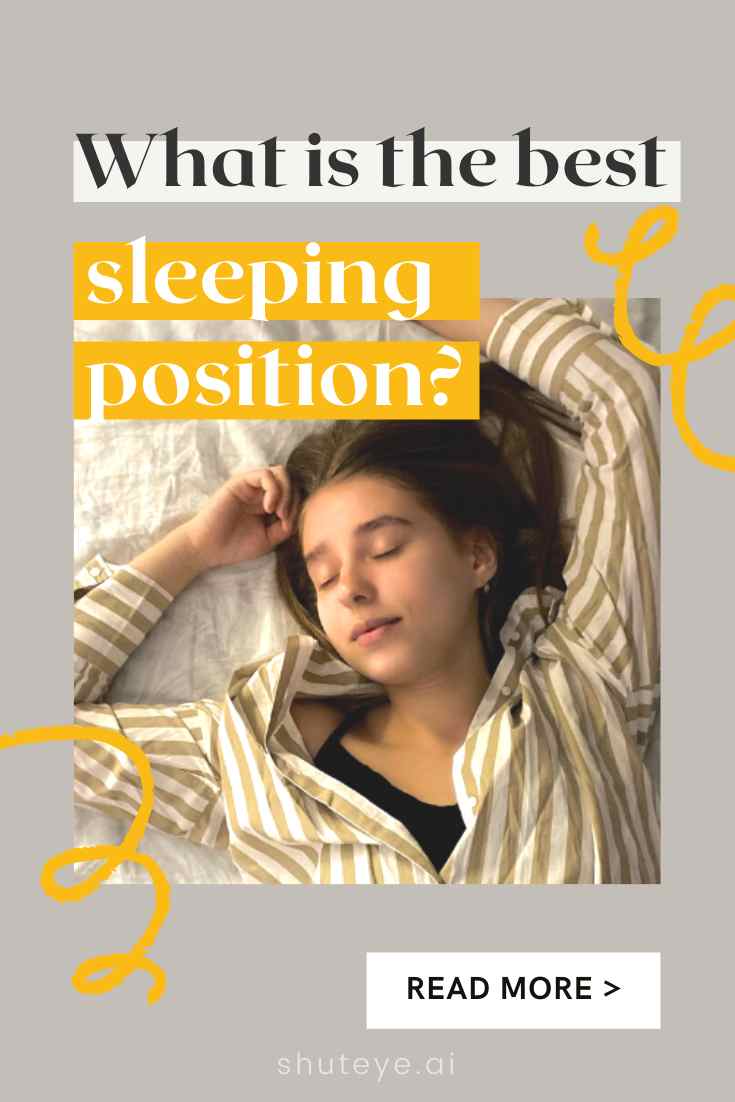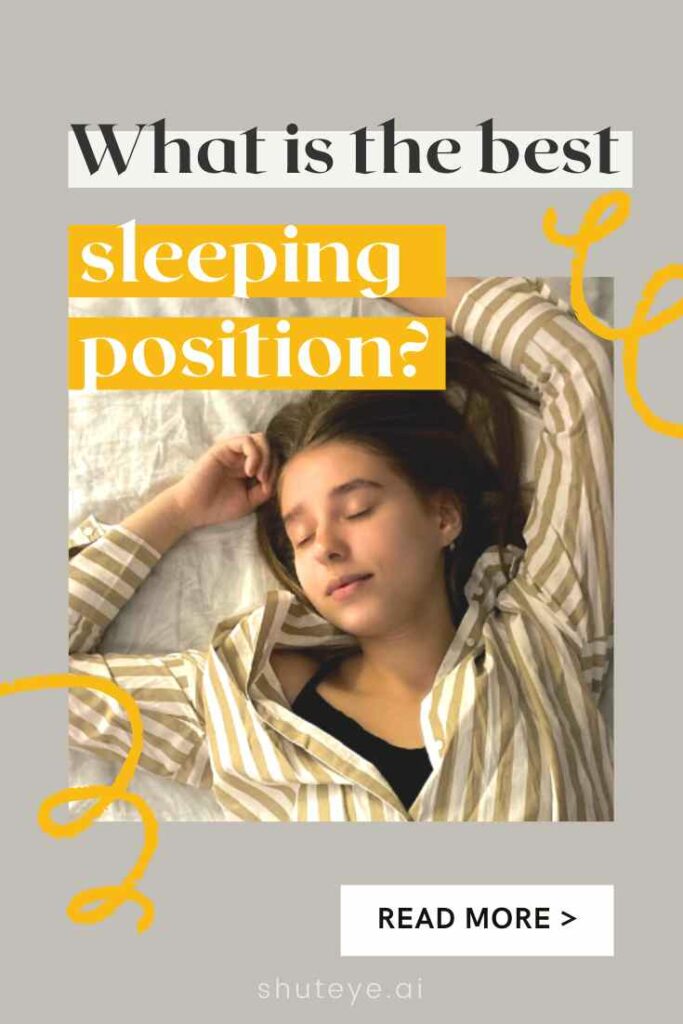 Supine
Lying on your back relaxes all of your back muscles and keeps your neck in a natural relaxed position.
For the best neck posture, use a comfortable pillow with a height of about a fist's length. Unfortunately, because gravity pushes the tongue back and creates poor ventilation, this position can promote snoring. So supine might not be the best option.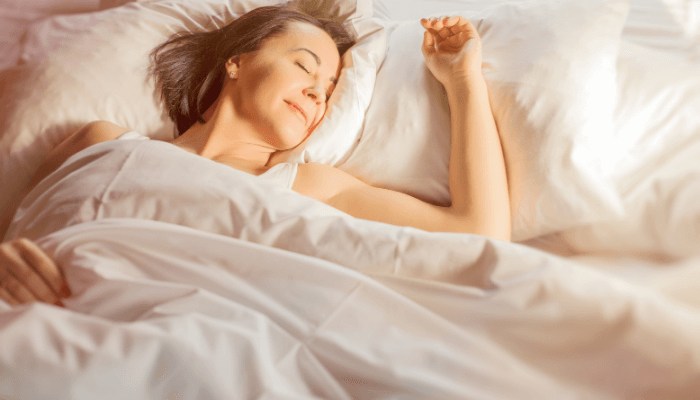 Side sleep
If you have respiratory problems, lying on your side can help open your airways naturally, reducing snoring and other symptoms.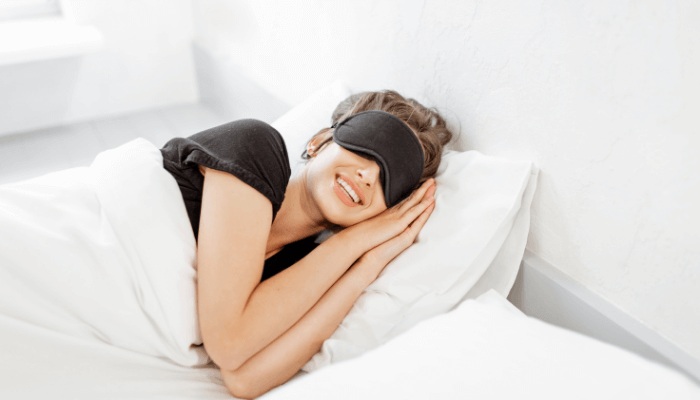 3 tips for side sleep:
A. Put a pillow between your knees and ankles to relax your lower body
To avoid straining the hip or lower back muscles, make sure the hip, knees, and ankles are all in a horizontal line. Many people prefer to sleep with one leg around the other in this posture.
Unfortunately, this can lead to torsion in the hip joint and lower back, resulting in pain and discomfort. To ensure that your hips, knees, and ankles are all at the same level, place a pillow under your knee.
B. Put a pillow between your arms and chest
When sleeping on their side, many individuals unintentionally curl up.
This will result in upper-back twisting, chest overloading, and muscle tension. Put a pillow between our arms and chest to help with this. This will keep the spine in a natural position, free of twisting and chest and muscle stress.
C. Choose the right pillow height to reduce unnecessary neck pressure.
Which side is the best for sleeping on your side? Right or left. It makes no difference to ordinary folks. The left ventricle of the heart is lowered when you lie on your left side.
Blood volume will increase as a result of gravity. However, this does not make a significant difference. The heart, lungs, and other internal organs are surrounded, supported, and protected by ribs in terms of anatomy.
Patients with cardiac insufficiency, for example, are usually referred to as "heart failure" patients. Their hemodynamics are relatively unstable, and any rise in stress on the heart, even if it is due to a reduction of load, might result in acute cardiac insufficiency.
Even if they slept on their left side all night, many patients with cardiac insufficiency do not suffer acute left heart failure.
This illustrates that while resting on the left side may be one of the causes of acute cardiac insufficiency, it is still vital for such individuals to avoid lying on their left side for safety reasons.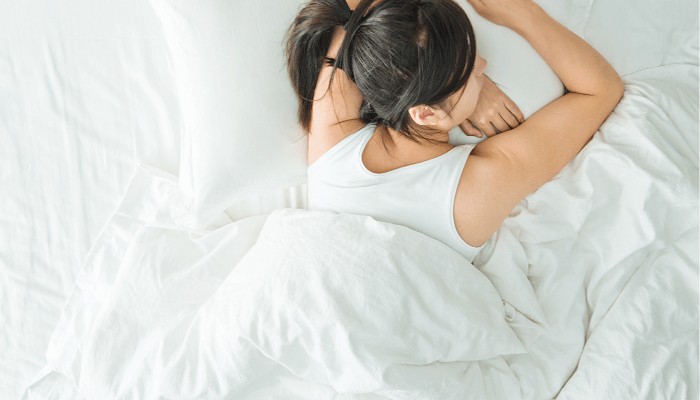 Sleep on your stomach
Many people like to sleep on their stomachs, and others even feel unable to sleep until they do so. Sleeping on your stomach, on the other hand, is the least recommended sleeping posture.
Because the spine is in an unusual position in this sleeping position, the muscles from the neck to the upper back to the lower back will be tense. Lower back pain can also be caused by excessive arching of the lower back.
When the head is constantly twisted to one side, the cervical spine twists as well, creating neck pain. The leg muscles will be tense and stretched to varying degrees depending on the leg posture.
Sleeping curled up
This is a sort of side sleeping when you are curled up like a fetus. This position may initially feel more comfortable, but it will soon compress the joints and back muscles, resulting in local pain.
This could harm the development of a girl's breasts, so it should be avoided. In general, proper sleeping positions, high-quality mattresses and pillows, pleasant surroundings, and appropriate rest time are all necessary for optimal sleep quality. Try out the healthiest postures here to see if you can improve your sleep even more.
If you have trouble sleeping, try ShutEye, an all-in-one sleep app. ShutEye brings a wide variety of tools to help you fall asleep and understand your sleep cycles from a scientific perspective.
So stop tossing and turning all night, and starting falling asleep in a healthy and natural way.
More to Read: