Ashwagandha (Withania somnifera) is a medicinal plant of the nightshade family and is used in various ways, especially in Ayurvedic medicine, due to its many positive properties. In ancient Indian writings, it is also said to be known as a miracle plant. But where does this super plant grow? Ashwagandha mainly grows on dry or even stony soils in South Asia, such as India, Pakistan, or Afghanistan. Although Ashwagandha is often referred to as Indian ginseng, it is not related to the medicinal plant Panax ginseng. Both are adaptogens, but they are still different medicinal plants.
In this blog, we will delve into all the details about a specific type of Ashwagandha – Ashwagandha gummies. But before discovering this relatively new form of Ashwagandha, let's start with some basic information about Ashwagandha and its incredible benefits on health.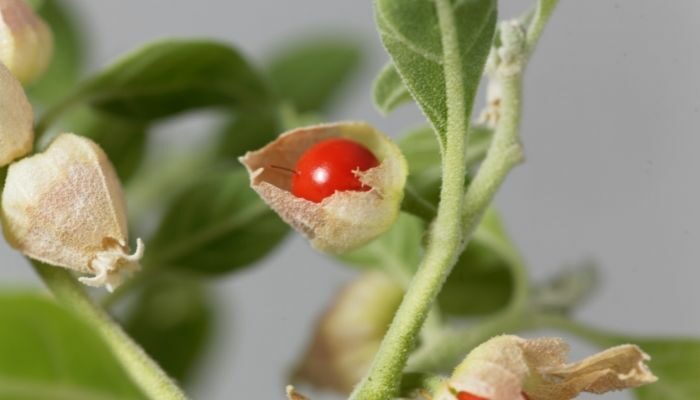 What Is Ashwagandha Used For?
Ashwagandha has many positive effects on the body and mind and is therefore used in many ways. It is also known as a natural adaptogen that, according to studies, can help with sleep disorders, stress, anxiety, or depression. But the medicinal root also has positive effects on the immune system. But there are also positive effects on the skin. The numerous antioxidants it contains have an anti-inflammatory effect, protect against free radicals, and help against premature aging of the skin.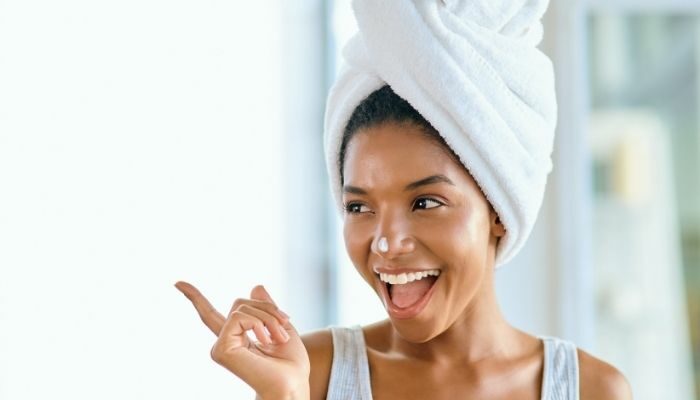 What happens when you take Ashwagandha daily?
When taken daily, Ashwagandha, a popular adaptogenic herb in Ayurvedic medicine, can have a range of potential effects on your well-being. Many individuals report reduced stress and anxiety levels, as Ashwagandha is known for its ability to help regulate the body's stress response. It may also promote better sleep, helping you feel more rested and alert during the day. Additionally, Ashwagandha may support cognitive function, enhancing memory and focus. Some users have experienced increased energy levels, making it easier to tackle daily tasks. Moreover, its anti-inflammatory properties may contribute to better overall health, potentially boosting the immune system and reducing inflammation-related discomfort.
Nevertheless, it's essential to consult with a healthcare professional before adding any supplement to your daily routine, as individual responses to Ashwagandha can vary, and potential interactions with other medications should be considered.

What form of Ashwagandha is most effective?
Ashwagandha, a versatile adaptogenic herb renowned for its numerous health benefits, is available in various forms, each with its own unique advantages. The most effective form of Ashwagandha largely depends on individual preferences and specific health goals.
Here are some key points about Ashwagandha in 7 different forms:
Capsules:
Convenient and easy to incorporate into a daily supplement routine.
Precise dosages for consistent intake.
Typically available in various concentrations, catering to different needs.
Suitable for individuals who prefer a no-fuss approach to supplementation.
Gummies:
A tasty and enjoyable way to consume Ashwagandha gummies.
Ideal for those who may have difficulty swallowing capsules or tablets.
May contain added sugars and flavors, so check ingredients for dietary preferences.
May offer lower dosages compared to capsules or powders.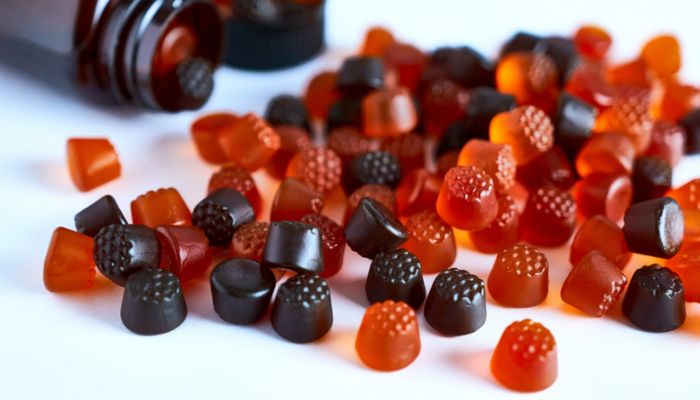 Powder:
Versatile and can be mixed with various liquids, such as water, milk, or smoothies.
Allows for creative culinary uses, like incorporating it into recipes.
Potential to experience the herb's natural taste and aroma.
Requires measuring for accurate dosing, which may not be as convenient as capsules or gummies.
Tinctures:
Ashwagandha tinctures are liquid extracts of the herb, typically made by steeping Ashwagandha root or leaves in alcohol or another solvent.
They offer a concentrated and easy-to-administer option for those who prefer liquid supplements.
Tea:
Ashwagandha tea is made by steeping Ashwagandha root or leaves in hot water.
It provides a soothing and traditional way to consume Ashwagandha while benefiting from its potential calming properties.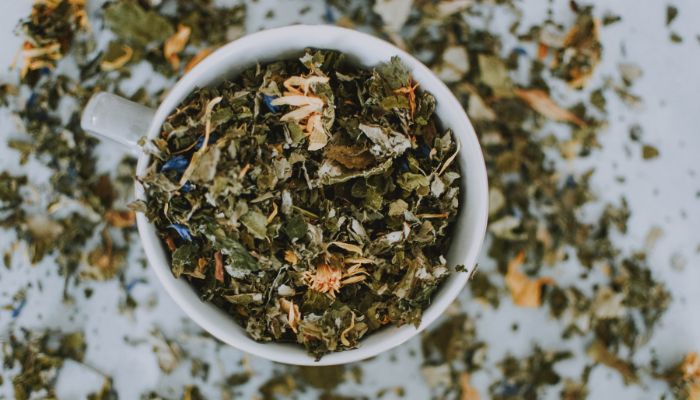 Topical Creams and Oils:
Some products contain Ashwagandha extract or oil and are designed for topical application.
These are used for skin health and may be applied to promote relaxation through aromatherapy.
Ashwagandha Churna (Powdered Blend):
Ashwagandha Churna is a traditional Ayurvedic preparation that combines Ashwagandha with other herbs and spices.
It is often used in Ayurveda for various health purposes and can be taken with warm milk or water.
Each form of Ashwagandha may have unique benefits and applications, so choosing the right one depends on your specific goals and preferences. It's essential to read product labels and follow recommended dosages for safe and effective use.
Effects of the natural components of Ashwagandha
The effect of taking Ashwagandha is still being researched in the field of Ayurvedic medicine. In the world of Ayurveda [1] and natural remedies, the plant extract has a good reputation, and the root's ingredients [2] are often used to treat insomnia or anxiety. The medicinal plant is a true classic in the world of Ayurveda with multiple benefits. The plant is supposed to not only help calm but also act as a so-called adaptogen, which is supposed to help with various ailments.
Adaptogens are plants that are highly adaptable and resistant to pathogens and are said to pass this on when ingested by humans. Organic Ashwagandha is also anti-inflammatory and is said to improve memory.
Adaptogens and especially ashwagandha are also very popular in the Western wellness community due to their naturalness.

9 Remarkable Benefits of Ashwagandha for Your Health
Ashwagandha, a potent herb from traditional Ayurvedic medicine, offers a myriad of remarkable benefits that have captured the attention of health enthusiasts and researchers alike. This powerful plant has been celebrated for its potential to enhance physical and mental well-being, combat stress, boost immunity, and promote overall vitality. In this section, we'll discover the 9 extraordinary advantages that Ashwagandha can provide for your health and wellness.
1. Relieves stress and anxiety
Ashwagandha is known for its adaptogenic properties, which help the body adapt to stress. It can reduce the levels of the stress hormone cortisol in the body, leading to a sense of calm and relaxation. This makes it a valuable natural remedy for managing stress and anxiety disorders.
2. It enhances sleep quality
By reducing stress and anxiety, Ashwagandha can also improve sleep quality. It helps regulate the sleep-wake cycle and can be particularly beneficial for individuals struggling with insomnia or irregular sleep patterns.
3. Can reduce inflammation
Ashwagandha possesses anti-inflammatory properties due to its active compounds called withanolides. It can help alleviate symptoms of inflammatory conditions such as arthritis and may contribute to overall inflammation reduction in the body.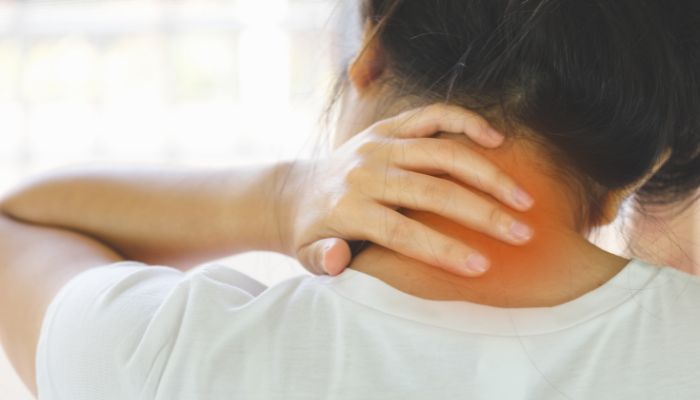 4. Supports heart health
Some studies suggest that Ashwagandha can have a positive impact on heart health by lowering blood pressure and reducing cholesterol levels. These effects contribute to a decreased risk of heart disease.
5. Supports brain function
Ashwagandha has been associated with improved cognitive function and memory. It may protect nerve cells from damage and promote the growth of new neural connections, which can be beneficial for overall brain health.
6. Improves concentration
The cognitive-enhancing properties of Ashwagandha can lead to better concentration and mental clarity. This makes it a valuable supplement for individuals seeking to boost productivity and focus.
7. Influence on fertility and testosterone levels
Ashwagandha has been traditionally used as an aphrodisiac and to support reproductive health. Some research suggests it may enhance fertility in both men and women and potentially increase testosterone levels in men.
8. Lowers blood sugar
Ashwagandha may help regulate blood sugar levels by improving insulin sensitivity. This can be especially beneficial for individuals with type 2 diabetes or those at risk of developing the condition.
9. Strengthens muscles
Ashwagandha has been found to increase muscle mass and strength, making it of interest to athletes and fitness enthusiasts. It may also aid in post-workout recovery.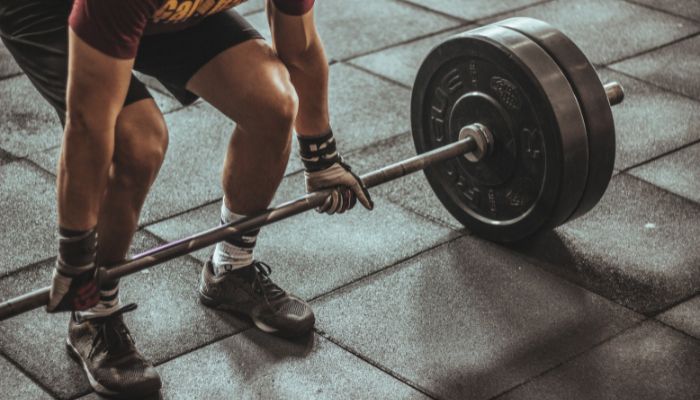 How Ashwagandha Gummies Can Help You Sleep?
Ashwagandha gummies may improve sleep by reducing stress, regulating cortisol, enhancing sleep quality, and promoting relaxation. They offer a convenient way to incorporate this adaptogenic herb into your daily routine, but consult a healthcare professional first. Good sleep hygiene is crucial for better sleep. In the next section, you will discover a list of the key points outlining how Ashwagandha gummies can potentially help improve sleep. Stay with us.
1. Ashwagandha can reduce stress
The natural components of Ashwagandha as an adaptogen could help reduce the level of cortisol, the "stress hormone". This is why you feel calmer and can fall asleep more easily because you can reach particularly relaxing REM or deep sleep phases more easily. And when we sleep well, our quality of life improves almost automatically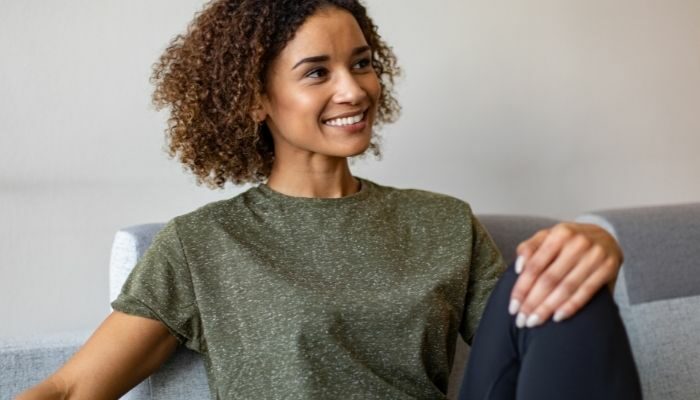 2. Boosts the immune system
The weakened immune system is one of the reasons why you cannot fall asleep due to the increase in cortisol and other substances in the blood that can increase your stress and make you feel sick or too weak to sleep peacefully.
We have two different types of white blood cells in our bodies. If these are not balanced, our immune system becomes unbalanced and we are more likely to get sick. In Ayurvedic medicine, Ashwagandha is used to maintain blood cell balance or restore it after an illness.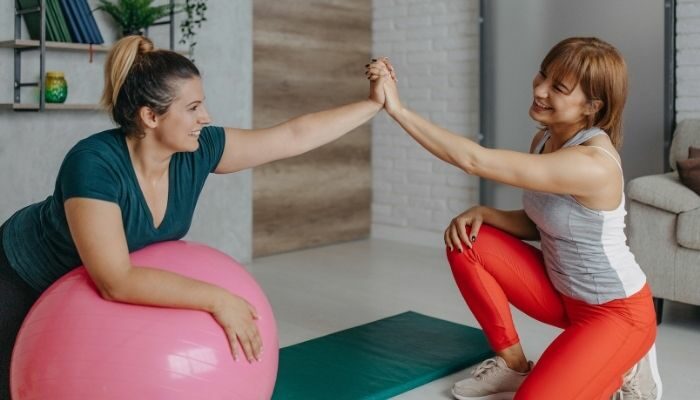 3. Supports the thyroid hormones balance
The imbalance of thyroid hormones can cause anxiety, stress, depression, and insomnia, that is why it is important to maintain a balance naturally with 100% natural compounds.
The natural compounds and antioxidants in Ashwagandha can help maintain the balance of thyroid hormones in cases of hypothyroidism. Attention, anyone suffering from thyroid dysfunction should definitely consult a doctor before taking it.
4. Can help with anxiety and depression
Elevated cortisol levels in the body lead to chronic stress, which in turn leads to insomnia and possibly even anxiety and depression, further increasing cortisol levels in the body; A vicious circle! With Ashwagandha gummies you can put an end to the vicious cycle: because it reduces the level of cortisol in the body, we feel less stress and can fall asleep better, which in turn leads to a better quality of life. And a better quality of life means a lower risk of long-term depression.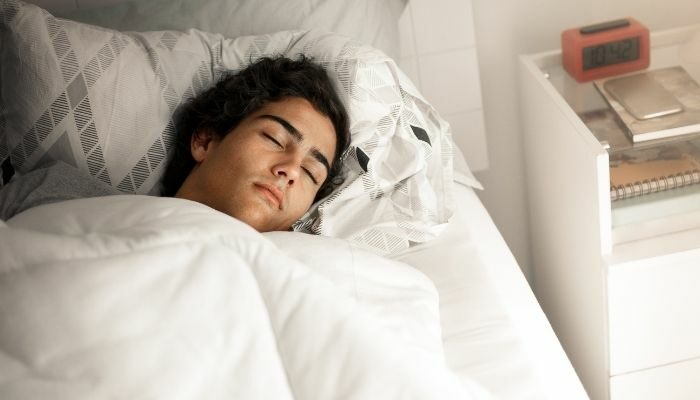 5. Help our brain
Although this effect has not yet been proven, scientists expect Ashwagandha to have high neuroprotective potential. This means that an active ingredient helps prevent nerve cell death, which would be particularly useful for Alzheimer's or Parkinson's patients. This could at least delay the course of the disease and improve the quality of life.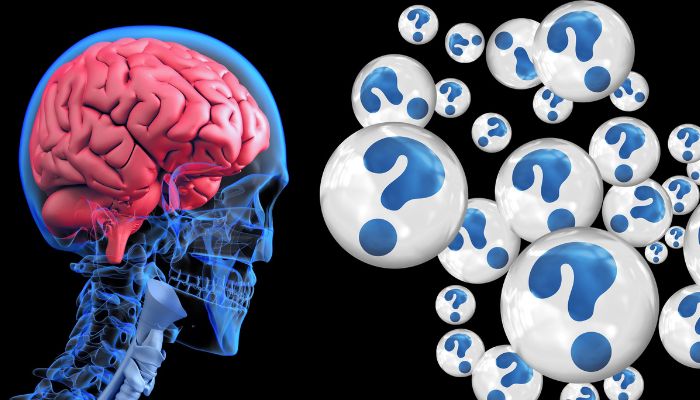 What are the side effects of Ashwagandha gummies?
Ashwagandha is an herbal remedy that has been used for centuries in traditional Ayurvedic medicine to treat a variety of health conditions. While it is generally considered safe for most people when used in appropriate doses, it can potentially cause side effects on some individuals. It's important to note that the severity and likelihood of side effects can vary depending on factors such as the dosage, individual tolerance, and overall health.
Here are some potential side effects of Ashwagandha gummies:
Gastrointestinal issues (upset stomach, diarrhea, nausea)
Drowsiness and sedation, especially at higher doses
Low blood pressure (hypotension)
Allergic reactions (itching, rash, swelling)
Impact on thyroid function (may affect thyroid hormone levels)
Possible interactions with medications
Caution during pregnancy and lactation (it's advisable to consult with a healthcare professional before using Ashwagandha in these situations).
It's important to use Ashwagandha gummies as directed and to follow dosing recommendations on the product label or as advised by a healthcare provider. If you experience severe or persistent side effects, discontinue use and seek medical attention.
Before starting any new supplement, especially if you have underlying health conditions or are taking medications, it's wise to consult with a healthcare professional to ensure that it is safe and appropriate for you.
Conclusion
In conclusion, Ashwagandha is undoubtedly a remarkable herb with numerous health benefits, but when it comes to improving sleep quality, a holistic approach is key. While Ashwagandha gummies may offer some relief for those struggling with sleep issues, it's essential to recognize that they might not provide a one-size-fits-all solution. Instead, for a more comprehensive and effective path to better sleep, we recommend exploring 100% natural alternatives, such as the ShutEye App.
The ShutEye App offers a unique and soothing approach to tackling sleep problems. Through a combination of relaxing sounds and guided meditation, it aims to guide you into a peaceful slumber. Unlike supplements, the app leverages proven relaxation techniques that help your mind and body unwind, making it easier to fall asleep naturally and wake up feeling refreshed. Try it now for Free.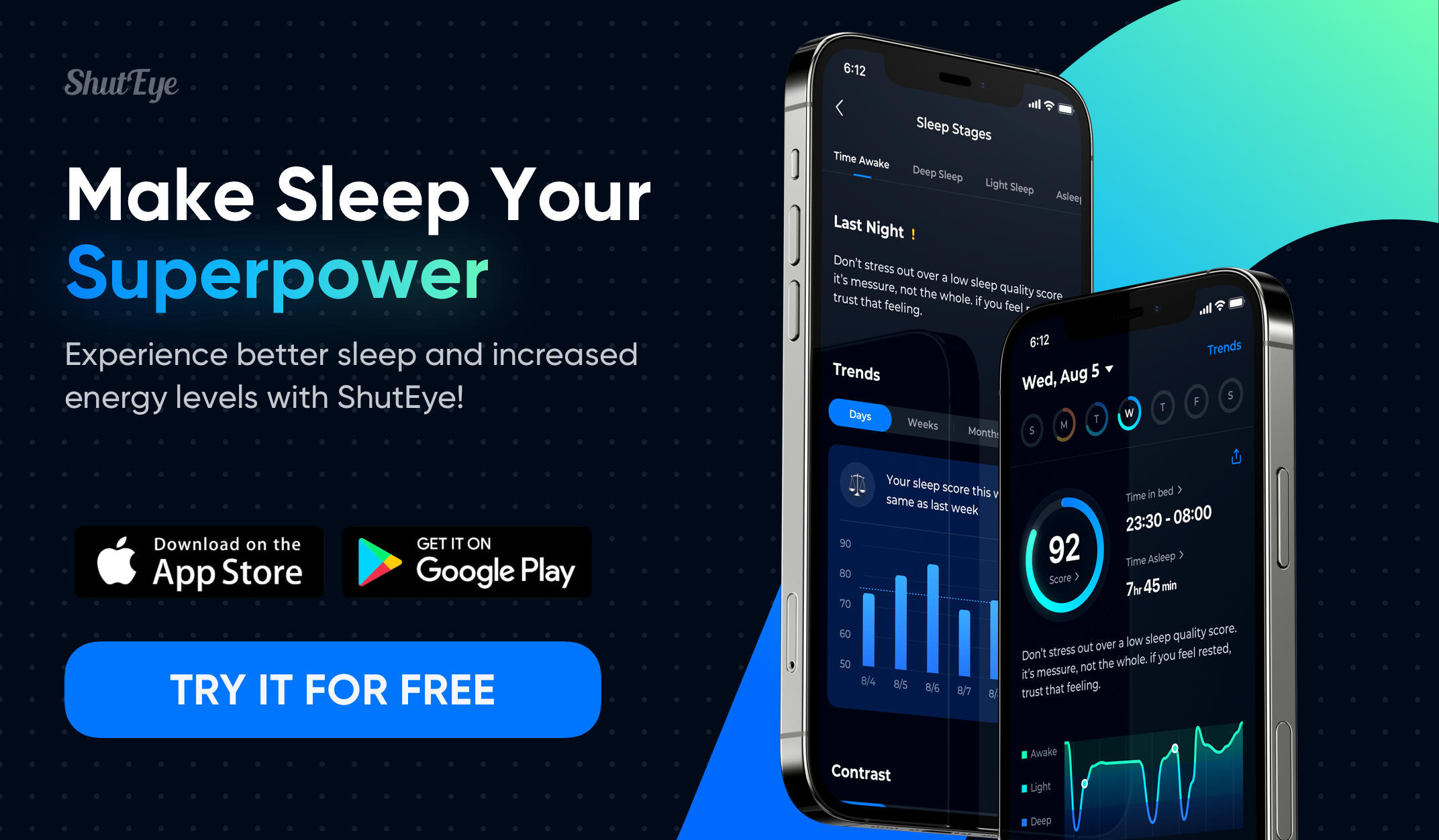 References
https://www.ajol.info/index.php/ajtcam/article/view/67963