Strange things appear in your dreams all the time — things you wouldn't expect to see. It's not usual to dream about cats, and it's not always easy to understand and interpret what those dreams mean. The interpretation of a dream involving cats is normally determined by the dreamer's perception of cats.
What do cats in dream symbolize?
Cats have held an important place in myths and legends for thousands of years.
The ancient Egyptian pantheon included a cat goddess, Bast, who was believed to protect crops and bring pleasure and good health. They were also considered sacred by the Celts and Norse, and as protective spirits by the Japanese.
Cats were traditionally associated with femininity. They were considered the companions of witches too, helping them carry out spells. And in the Middle Ages they were associated with the Devil.
These varied representations are mirrored by a range of different interpretations of cat-related dreams. So if you've dreamed of cats yourself, be prepared to work through a number of different alternatives in divining the meaning.
The task will be easier if you pay attention to the other elements in your dream too. And take note of the feelings and ideas generated as you dreamed. All these can help cast light on the message your dream may be sending you.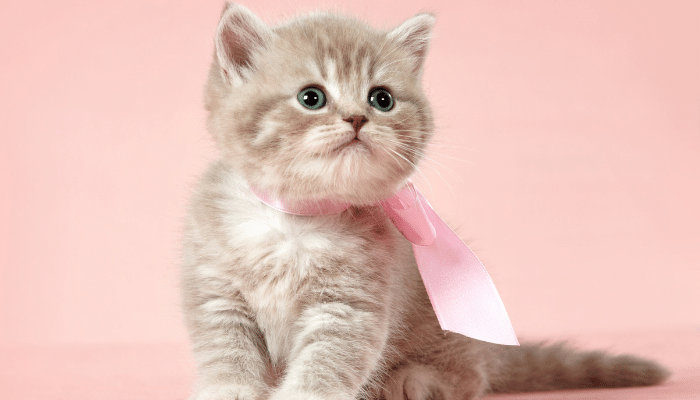 What it means if you dream about cats?
People tend to assign personality traits or characteristics to animals, so when animals pop up in your dreams, they offer a fantastically rich dream decoding opportunity. This is especially the case when the animal is as familiar to people as cats are.
1. When you dream about healthy cats
Healthy cats in dreams can indicate that the dreamer has a healthy intuitive side, indicating that you should continue to listen to your inner self and make decisions based on your wisdom.
2. When you dream about sick cats
Dreaming about sick cats may indicate a disconnect between your intellect and intuition. So the dreamer may be struggling to remain connected to their true selves, or they may not even be conscious of who their true self is.
3. Kitten dreams
Dreaming of baby kittens or invisible cats meowing loudly could indicate that you are feeling helpless and unable to seek support. If you're having this kind of dream about cats, examine your waking life and see if you're being understood. Consider if your hesitation to ask for help is contributing to the issue. Those that are the most self-reliant are also the ones who have never had to ask for help before.
Dreaming of kittens may also indicate that you've started a new project or that you've entered a fragile phase of your life that needs nurturing. It's just as important to take care of yourself as it is to take care of others.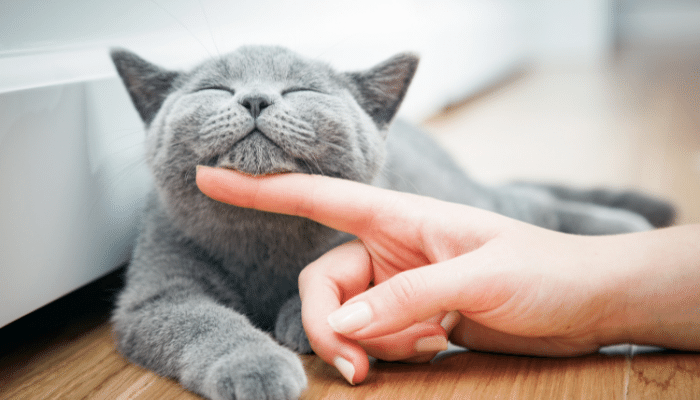 4. Black cat dreams
Black cats are associated with both good and bad luck. They're also the type of cat most closely associated with witchcraft and the occult. So what does it mean if you dream of one?
It could be a sign that you're in danger of ignoring your intuition. This could be causing you to hesitate when you need to be taking important decisions.
Some interpretations also hold that the cat could represent a real person in your life. This person could be about to cause trouble for you.
But these negative interpretations come with a warning – they may be quite wrong! If you associate black cats with positive things, they're far more likely to be the key to your dream.
5. When you dream about angry cats
As we've seen, cats are often associated with females. So if your dream features angry cats, it's possible they represent female figures in your life. And those women are not very happy!
The cat could also be signifying part of your own nature, particularly qualities traditionally considered feminine. The fact that the cat is angry could mean that you're struggling with this aspect of your identity in some way.
6. When you dream of cats playing
Cats are well known for being playful creatures. If your dream has featured cats playing, it could be a prompt to relax in your own life. Perhaps your brain is telling you to emulate the cats – loosen up and enjoy life!
Some people believe quite the contrary, however. They think that the cats represent the dreamer's own mischievous personality.
Other details could affect the interpretation too. Cats that are playing with prey are seen as an omen of good fortune. You could receive financial gains from a source you weren't expecting.
7. When you dream of saving cats
In dreams of saving cats, the animals could represent independence and authority over oneself. Dreaming of saving them, therefore, could be symbolic of your own attempts to assert your independence.
Another possibility is that the cats are representing other people you're concerned about. Maybe you feel they're on the wrong path in life, and you need to take action to save them.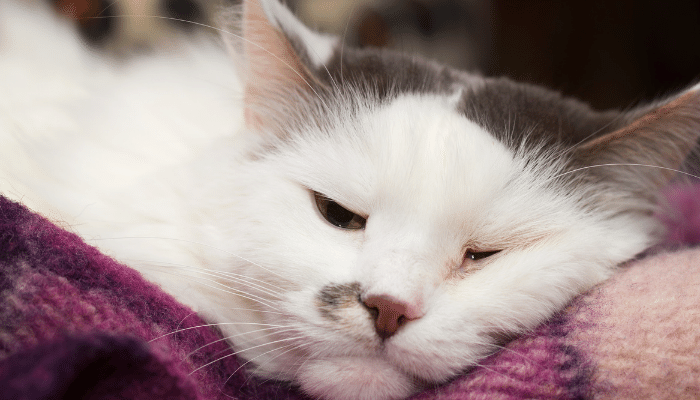 Dream about cats is just as fascinating as its real-life counterparts, and they can represent anything from a deep bond with your subconscious to a subconscious view of the opposite sex. Finally, the insight that cats carry to the dream world will help you in a variety of ways. Cats, therefore, demand and deserve your attention if they appear in your dreams.
If you have trouble sleeping, try ShutEye, an all-in-one sleep app. ShutEye brings a wide variety of tools to help you fall asleep and understand your sleep cycles from a scientific perspective.
So stop tossing and turning all night, and starting falling asleep in a healthy and natural way.
You may also like:
Are You Stressed? | 3-Minute Stress Test
14 Sleep Hygiene Tips For Better Sleep
8 Relaxing Sounds to Help You Sleep Better and Relieve Stress