Struggling with sleep apnea and restless nights? Sleep apnea, a condition marked by interrupted breathing during sleep, can range from mild sleep apnea to severe one. To alleviate sleep apnea symptoms and sleep more comfortably, many people are turning to the best pillows for sleep apnea.
In this blog, we'll delve into the top five pillows designed to address different sleeping positions and levels of sleep apnea severity. Whether you're dealing with severe sleep apnea or you just want to sleep comfortably, choosing the appropriate pillow can make all the difference. Let's explore the world of pillows that cater to your specific needs, helping you find the perfect solution for sleep apnea relief and improved sleep quality.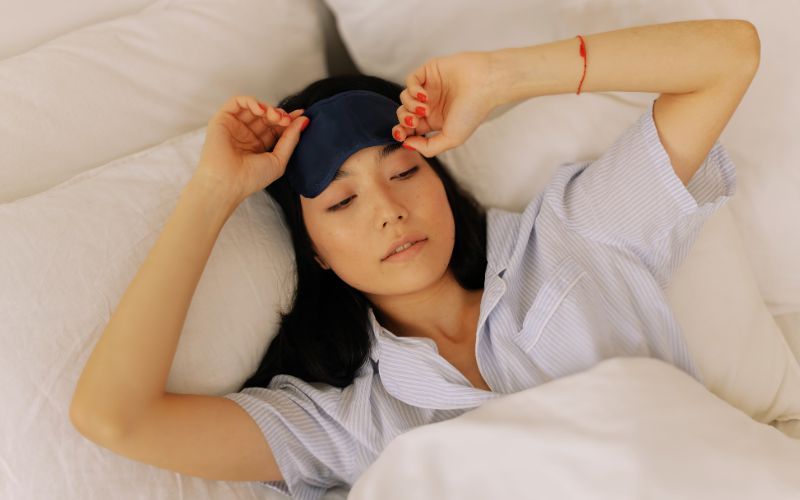 What to consider before purchasing sleep apnea pillow?
According to a survey, about 55% of American adult females said that sleep significantly influenced their mood. Sleep apnea may be one of the factors contributing to poor sleep quality. When it comes to improving sleep quality for individuals dealing with sleep apnea, choosing the right pillow can make a significant difference. Before you rush into purchasing a sleep apnea pillow, there are several important factors to consider. These considerations can help you make an informed decision that aligns with your specific needs and ensures a more restful sleep.
1. Sleep apnea type
Determine whether you have obstructive sleep apnea (OSA) or central sleep apnea (CSA) as the pillow's design and features may vary based on the type of sleep apnea you have.
Central sleep apnea is due to the inability to send signals to the respiratory muscles and pillows can't help with this.
Obstructive sleep apnea is due to some obstruction in the airways and pillows can help with it. Obstructive sleep apnea is one of the most frequent sleep disorders, affecting 50-70 million US people. The prevalence of sleep apnea is 3–7% in males and 2–5% in women.
The type of sleep apnea you have may influence the choice of pillow, as some designs and features are better suited to one type over the other.
2. Pillow design for sleep apnea
Sleep apnea pillows come in various designs, with some featuring elevated or contoured shapes. These designs are aimed at maintaining proper head and neck alignment, which can help keep the airway open during sleep. Choosing the right pillow with a contoured shape, for instance, may be more beneficial for individuals with OSA, as it can provide better support for the head and neck, ensuring appropriate pillow height and pressure relief, in a way that promotes unobstructed breathing.
3. Sleeping position for sleep apnea
Your typical sleep position, whether it's on your back or side, plays a crucial role in selecting the right sleep apnea pillow. Individuals with OSA often find relief by sleeping in specific positional sleep positions, particularly on their sides. This position can effectively prevent the tongue and soft palate from collapsing backward and blocking the airway. If you're one of those side sleepers, it's essential to consider a pillow specifically designed to support this sleeping position. However, if your head-elevated-preferred sleep position is on your back, then your focus should be on finding a pillow that offers adequate neck and head support to maintain proper alignment and minimize apnea events. For stomach sleepers, it's crucial to find a pillow that provides gentle support to keep your head and neck in a neutral position, reducing the risk of airway obstruction during sleep.
4. Compatibility with CPAP Therapy
If you use a Continuous Positive Airway Pressure (CPAP) machine to manage your sleep apnea, it's vital to choose a pillow that is compatible with this therapy. Some sleep apnea pillows are designed to accommodate CPAP masks and tubing, ensuring that they stay in place during the night and don't interfere with your therapy. This compatibility can contribute to a more effective and comfortable sleep apnea treatment.
5. Price and budget
While investing in a quality sleep apnea pillow is essential for your sleep health, it's also important to consider your budget. Sleep apnea pillows come in a range of price points, so determine how much you're willing to spend and look for options that offer the best value for your investment. Keep in mind that a pillow's effectiveness in reducing sleep apnea symptoms and improving your overall sleep quality can make it a worthwhile long-term investment in your health and well-being.
For a comprehensive approach to addressing sleep apnea, consider integrating the ShutEye app into your routine. This app provides personalized sleep tracking and therapeutic exercises aimed at improving sleep quality and reducing sleep apnea symptoms. After thorough research on pillows, we've shortlisted five of the best options below, which, when combined with the ShutEye app, can help tackle sleep apnea effectively.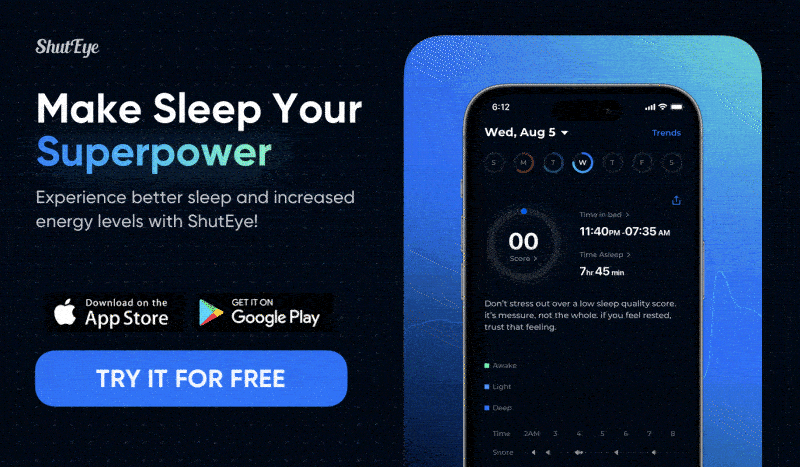 Which type of pillow is most suitable for sleep apnea?
Choosing a sleep apnea pillow that suits your sleeping preferences is necessary since they all come in various designs and materials. For instance, if you often sweat a lot while you sleep, you may want to look for a cooling pillow.
You might pick a different pillow if you already use a CPAP since some are made primarily for comfort while wearing a mask.
Here are the most popular types of pillow for sleep apnea:
1. Wedge Pillows for Sleep Apnea
Wedge pillows, with their unique triangular shape, offer effective relief for individuals dealing with obstructive sleep apnea. These specialized pillows are designed to elevate the upper body, promoting improved airflow during sleep.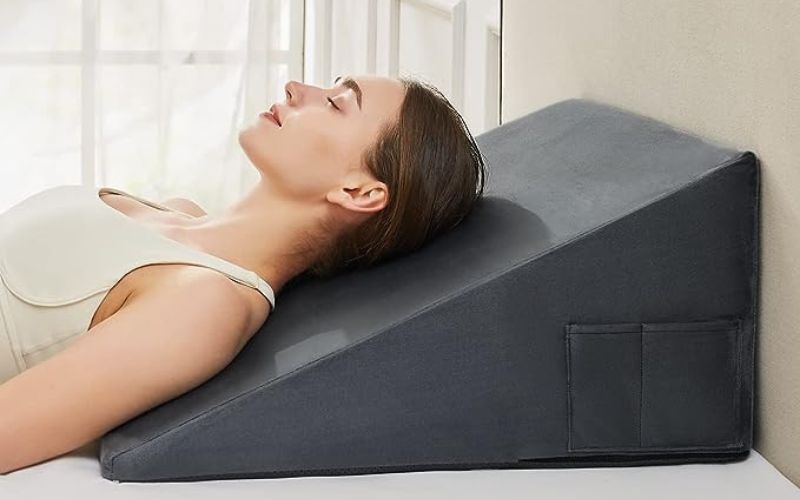 2. CPAP-Compatible Pillows
CPAP pillows are tailor-made to complement the use of Continuous Positive Airway Pressure (CPAP) machines. These pillows feature specially designed contours that accommodate CPAP masks comfortably, making them an excellent choice for those seeking uninterrupted sleep while managing sleep apnea.
3. Foam Support Pillows for Sleep Apnea
Foam pillows provide crucial support for the neck and head, reducing the likelihood of airway obstruction during sleep. They are often crafted with memory foam or other high-density foams to alleviate pressure points and enhance sleep quality. Some foam pillows even offer adjustable features, allowing you to customize their firmness for optimal comfort in your battle against sleep apnea.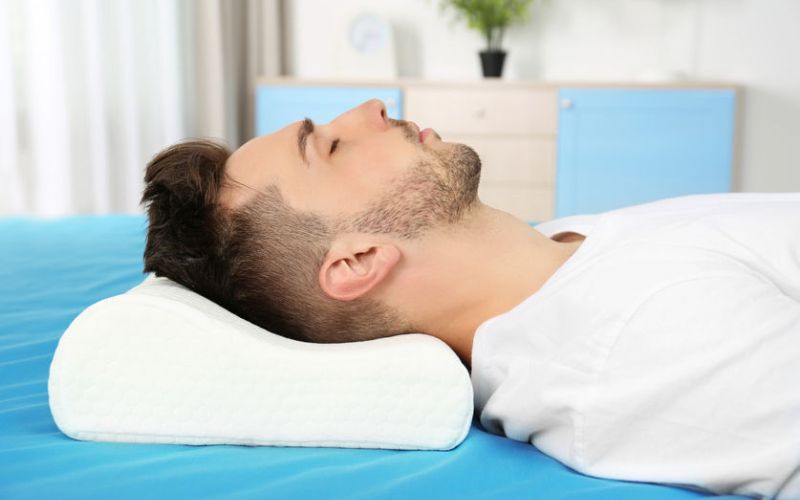 Additionally, incorporating technology into your sleep routine can also aid in addressing sleep apnea concerns. The ShutEye app, for instance, can be a valuable tool to help monitor and manage sleep apnea problems. This app offers personalized sleep tracking, expert advice, and a range of therapeutic exercises aimed at improving your sleep quality and reducing the severity of sleep apnea symptoms. Try it for Free!

Best Pillow for Sleep Apnea – Top 5 Products Reviewed
Transparency Disclosure may earn a commission when you purchase products through a website link. Continue reading. Disclaimer – Nothing on this site should replace the professional opinions of a healthcare practitioner. Read it. Do you suffer from insomnia? Most sleep disorders are untreated or undiagnosed. If it's a common occurrence for you to wake up feeling tired and sleepy at night, this is probably something that causes it to occur.
1. EnduriMed CPAP Pillow
This can be very effective if your doctor has suggested taking CPAP to solve your sleep apnea. EnuriMed CPAP pillow comes in with an extra foam that you can use if you want to increase the pillow's height.
People with sleep apnea may require CPAP to help them breathe better. This pillow has perfect contours that comfort people while sleeping and wearing CPAP masks.
The pillow is absolutely appropriate for back, side, and front sleepers. This pillow is so comfortable that it allows moving flexibly while sleeping.
2. TEMPUR-Cloud pillow
If you experience sweating during the night, you might move your body and end up in the wrong position, worsening your sleep apnea.
TEMPUR-Cloud can be an excellent choice to go with in such a situation. It has an extra soft texture and is specifically appropriate for stomach sleepers. However, the users have also found this pillow helpful for sleeping on the side.
Most users say this is very comfortable, helps reduce neck pain, and provides the necessary firmness.
3. Contour CPAPMax Pillow 2.0
This is one of the best choices for those having sleep apnea. It's made of supportive memory foam and a soft pillow fibre filler. So you can utilize whichever you prefer.
Contour CPAPMax PILLOW 2.0 has a comfortable shape that fits in CPAP masks pretty well during sleep. 2.0 has got some upgrades over the original one.
You can remove extra layers to produce the right height for your comfort. A mesh layer also creates a cooling effect, making it a good choice if you have sweating during the night.
With this pillow, you can comfortably sleep on your back or side.
4. Cushy form bed wedge pillow
Wedge pillow is comfortable and durable because of its memory foam and standard foam material. Therefore, it ideally provides support and comfort for your head and neck.
Another distinctive feature Cushy form bed wedge pillow is its wedge shape, which gives enough height to the head and neck. If you move a lot during the night, it can provide you the space for flexibility.
This pillow is noted for its ability to reduce snoring. That makes it overall a perfect choice for improving your sleep apnea, ultimately improving your sleep quality. The better sleep quality, the better your health.
5. Pure comfort side sleeping pillow
A recent study says that 50% of all obstructive sleep apnea patients sleep on their back. Therefore, sleeping on the side can massively reduce sleep apnea.
Pure comfort side sleeping pillow provides a comfortable shape that is perfect for sleeping on the side. Especially if you sleep on your back often.
The distinctive features of this pillow are the ear cutouts, which tend to relieve the pressure on your face.
One more feature is the height inserts (filling material). They could be used to increase the height as needed.
Choice is yours
Sleep apnea can be really disturbing for you. It may even require a physician's help. But you can avoid its complications with suitable pillows for sleep apnea. Simply pick any of the above mentioned pillows and enjoy a snoring-free, quality sleep throughout the night.
While suitable pillows for sleep apnea can help alleviate symptoms, the Shuteye app empowers individuals to take charge of their sleep health, promoting snoring-free and restorative sleep throughout the night. Try it for Free!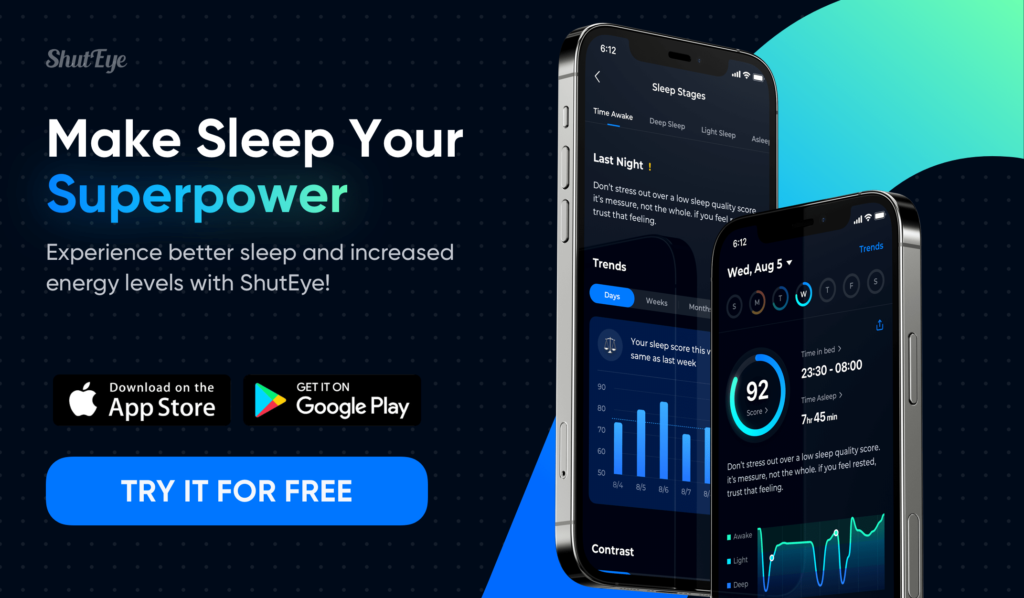 FAQ
Should you invest in CPAP pillows?
Most premium continuous positive airway pressure (CPAP) pillows provide great cervical spine support. This is due to its construction and the fact that most CPAP pillows (also called cervical pillow) are designed and built of shredded memory foam, offering a softer level of comfort while providing excellent neck support than a regular feather pillow.
Can a tall pillow improve sleep apnea?
You can reduce sleep apnea by elevating the head and adjusting the bed. You can use a sleep wedge pillow to elevate the head In its topmost part, there is a foam ramp that produces height.
Also, combine it with ShutEye app to help you stop snoring, especially if you are a pregnant lady. It tracks your daily sleep quality and detects snoring.
Does sleeping with 2 pillows help sleep apnea?
Sleeping with two pillows may not directly alleviate sleep apnea. However, using shredded memory foam pillows can offer pressure relief and relieve discomfort, potentially improving overall sleep quality for some individuals with sleep apnea. It's essential to consult a healthcare professional for personalized advice on managing sleep apnea effectively.
Do cervical pillows help with sleep apnea?
Cervical pillows, particularly those crafted from memory foam and designed to be adjustable, can be beneficial in reducing sleep apnea symptoms. These specialized pillows work by promoting better sleep posture and alignment of the head and neck, which can help open the airway and decrease snoring. However, it's important to note that cervical pillows should be considered as a complementary aid rather than a standalone solution for sleep apnea.
What is the best position to sleep in with sleep apnea?
When dealing with positional sleeping apnea, finding the ideal sleep position is vital. Combining various sleeping positions (combination sleep) may help alleviate this sleep disorder. Some individuals with sleep apnea have found relief by sleeping on their stomachs, which can help keep the airway open. Additionally, an adjustable bed can be beneficial as it allows you to elevate your upper body, potentially reducing airway blockage. To determine the best approach for your condition, it's essential to consult a sleep specialist who can provide personalized guidance and recommendations.