Some people ask why their easier to fall asleep when it rains. Simply to say, when people sleep, the sense of hearing will continue to work. And rain sounds are similar to white noise.
Which creates a masking effect, shielding many sudden sounds. And may make you feel during sleep, thereby improving your sleep quality.
Why rain sounds help sleep?
Rain sounds can aid in sleep for several reasons.
Our auditory system remains active even during sleep as a protective mechanism, allowing us to stay alert to potential threats. White noise, like the sound of rain, acts as a masking effect, concealing subtle disruptions that might interfere with falling asleep and staying asleep.
Rainfall is often associated with a decrease in temperature and an increase in air pressure, creating a cool and soothing environment conducive to sleep. Gloomy, overcast skies on rainy days can induce drowsiness, triggered in part by specialized ganglion cells in our retinas that respond to changes in light levels.
Listening to the gentle patter of rain can also alleviate stress and promote a peaceful state of mind, which significantly benefits sleep quality. Research has shown that various natural sounds, such as bird calls, wind, and flowing water, can have similar sleep-enhancing effects. These nature-related sounds, including ocean waves and thunderstorms, are often available through sleep-enhancing apps like ShutEye.

The Benefits of Rain Sounds for Sleep
For centuries, people have sought various methods to improve the quality of their sleep, and one such method gaining popularity is using rainy ambience. Rain sounds have been found to offer a multitude of benefits when it comes to achieving a better night's sleep. Let's explore the advantages of incorporating rain sounds into your bedtime routine and why they may be the key to a restful night.
Rain Sounds May Reduce Stress and Anxiety
Rainy ambience has a calming effect that can significantly reduce stress and anxiety levels, making it easier to drift into a deep sleep. The gentle pitter-patter of raindrops hitting the ground or the soothing sound of a soft rain shower can evoke a sense of tranquility and well-being. These sleep sounds create a peaceful acoustic setting that alleviates the daily stress and fosters a sense of inner calm leading to better sleep.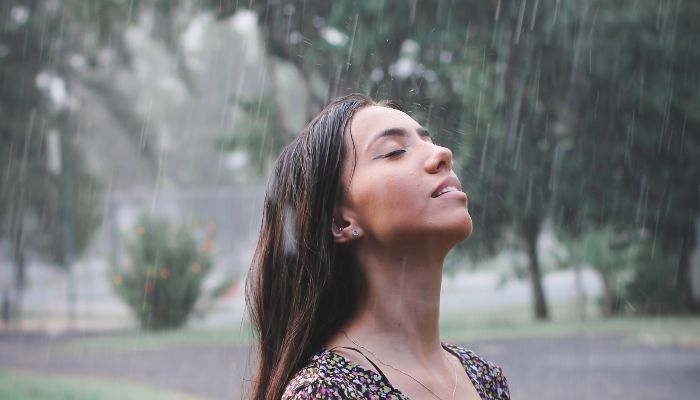 Rain Sounds Boost Cognitive Ability
Surprisingly, rain sound can also have a positive impact on cognitive abilities. Research suggests that listening to rain sound while falling asleep may enhance memory consolidation and problem-solving skills. This boost in cognitive function is attributed to the brain's ability to process information more efficiently in a relaxed state, which is often induced by the gentle rhythms of rain sounds. So, not only can rain sound helps you sleep better, but it can also sharpen your mental acuity.
Rain Sounds May Promote Deeper Sleep
Achieving deep sleep is essential for feeling refreshed and rejuvenated upon waking. Rain sounds can aid in this regard by encouraging the body to enter into the deeper stages of the sleep cycle more readily. The repetitive nature of raindrop sounds creates a white noise effect that masks other disturbances. In result, you remain in a restorative deep sleep state for a longer period.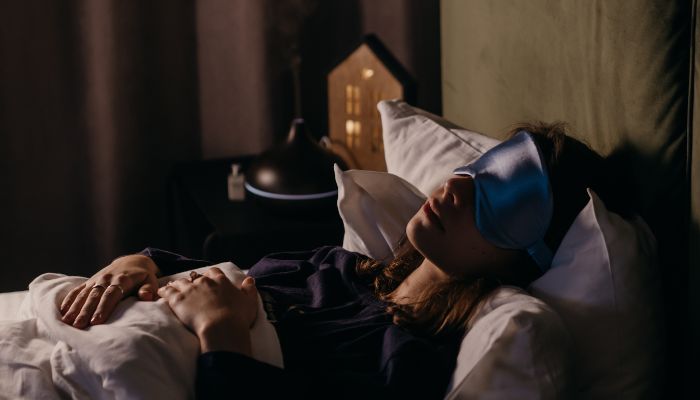 Rain Sounds Can Mask Noises that Interrupt Sleep
In today's noisy world, it can be challenging to find a peaceful environment for sleep. Rain sounds act as a natural barrier. They mask disruptive noises such as traffic, loud neighbors, or snoring partners. Whether it's the soft patter of raindrops or the rumble of distant thunderstorm sounds, sleep sounds can drown out disturbances. Therefore, you have an uninterrupted and more restful night.
What are the best sounds to fall asleep to?
When it comes to selecting the best sounds to fall asleep to, it ultimately depends on individual preferences. However, raindrop rhythms, with their proven ability to reduce stress, enhance cognitive function, promote deeper sleep, and mask unwanted noise, are an excellent choice for those seeking a better sleep experience. Whether you prefer the gentle patter of soft rain or the comforting rumble of a distant thunderstorm, incorporating rain sounds into your bedtime routine may be the key to achieving a truly restful sleep. So, next time you're struggling to get a good night's sleep, consider trying rain sounds for a more peaceful night.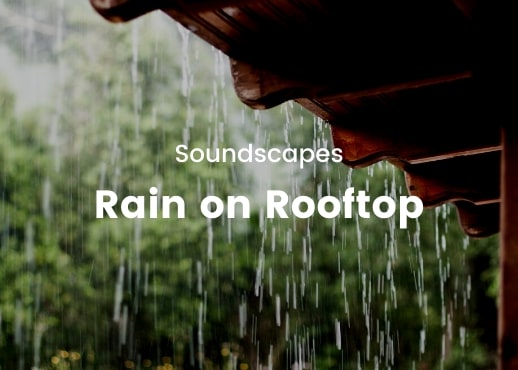 Is there a rain app for sleeping?
In today's digital age, there are indeed rain apps specifically designed to provide you with the soothing ambiance of rain to help you fall asleep. These apps offer a diverse selection of rain sounds, from gentle rain showers to immersive thunderstorm sounds.
One of those apps is ShutEye. This valuable tool helps people worldwide get a better night's sleep. With a wide variety of sleep sounds and white noise options, it's designed to create a peaceful sleep environment. Whether you prefer rain, ocean waves, or the steady hum of white noise, this app has you covered.

Customize your sleep experience by adjusting volume and duration or mix different sounds. The app also offers sleep tracking to help you monitor and improve your sleep patterns. For a more restful night's sleep, give the ShutEye app a try and wake up feeling refreshed.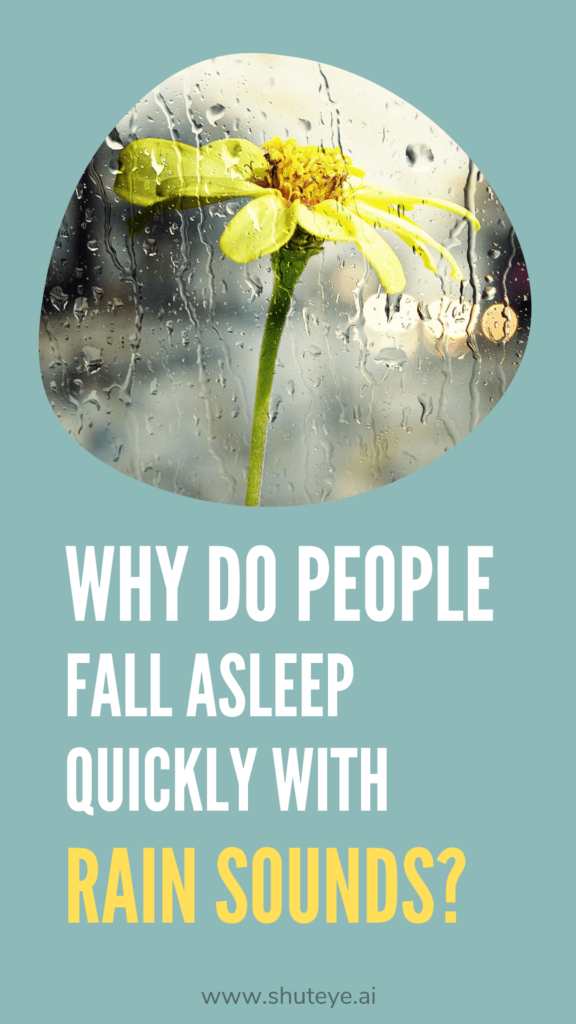 More to Read:
8 RELAXING SOUNDS TO HELP YOU SLEEP BETTER AND RELIEVE STRESS