Hey, did you just wake up with sleep wrinkles and a pillow face? Give me a five, please, as I experienced the same few weeks ago!
Surprisingly, after UV exposure and aging factor, squishing your face for a long time in a pillow plays the prime role in ironing permanent creases and wrinkles on the face. Yikes!
Then, why not try something new and proven to keep the permanent marks at bay?
In this article, you will come across nine evidence-backed ways to slow down the appearance of sleep wrinkles.
So, grasp a cup of morning tea, and continue ready to find ways of kicking out the pillow face creases forever!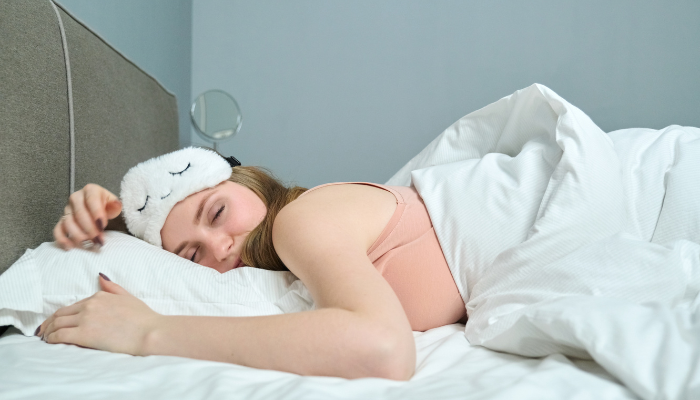 What Causes Sleep Wrinkles?
Sleep wrinkles primarily form due to prolonged punching of the face into the cushion. An average head weighs nearly 11 pounds, which builds sound pressure on your face while sleeping in the lateral position, thus contributing to the appearance of sleep wrinkles. Moreover, the compression, shear, and torsion forces restrict the muscles' motion, resulting in their breakdown.
At a younger age, these wrinkles and pillow faces disappear within a few minutes of awakening. But as you age, the skin becomes less elastic and thinner, hence more prone to permanently cropped up wrinkles.
Moreover, a healthy body combined with some quality catnaps plays a prime role in keeping the skin fresh and less prone to sleep wrinkles and fine lines. So, it is better to track your sleep quality using any free sleep tracking app like ShutEye. It not only evaluates your sleep but also helps detect any underlying health issues.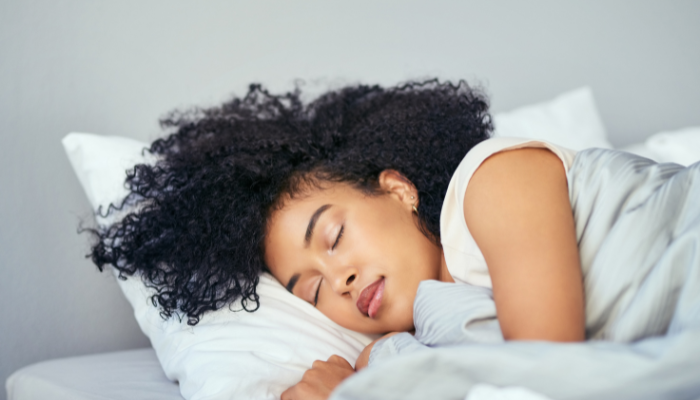 7 Known Ways to Prevent Sleep Wrinkles
Sleep Wrinkles are simply inevitable. Sooner or later, they appear and become etched into the skin. But you can opt for some changes in lifestyle to keep them in check and maintain green, youthful skin for as long as possible.
So, here are the seven ways to prevent these temporary wrinkles from ironing on your face!
1. Sleep on Your Back
The first and the most effective way to prevent sleep wrinkles and face lines from sneaking up every morning is to change your position and start sleeping on your back.
When you sleep on your stomach or side, the face is more prone to friction and compressional forces, breaking the collagen and elastin fibers.
A study in 2016 also showed that the wrong sleeping position speeds up the development of creases and wrinkles on the face.
However, when you sleep on your back, no shear or friction is faced by your face, leading to less or no wrinkles.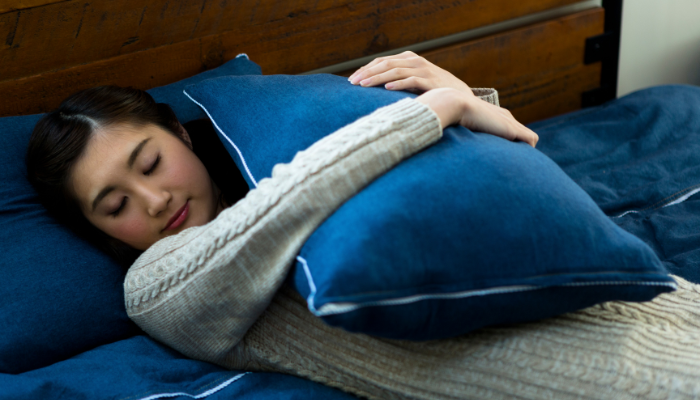 2. Invest in a Special Anti-Wrinkle Pillows 
Another way to minimize your facial wrinkles is to buy a specially designed anti-wrinkle pillow which helps keep your skin clean and hydrated, thus preventing the formation of fine lines.
These pillows work by preventing your face from contacting the cushion and promoting back sleep position. Thus, the chance to toss and turn at night reduces, leading to less friction and promoting healthier and smoother skin.
3. Upgrade from Cotton to Silk Pillowcase to avoid sleep wrinkles
Not a back sleeper?
A complete NO to side or stomach sleeping is not possible for anyone. Everyone changes their sleeping position several times at night.
So, here comes another quick solution to it.
Why not change the regular cotton pillowcase to a smooth, silk pillowcase? The cotton pillowcase easily holds on to the skin, resulting in more fine lines and wrinkles. However, the silk or satin pillowcase is very soft and smooth, making it difficult to hold on to the face. As a result, it cuts down the formation of sleep folds and creases.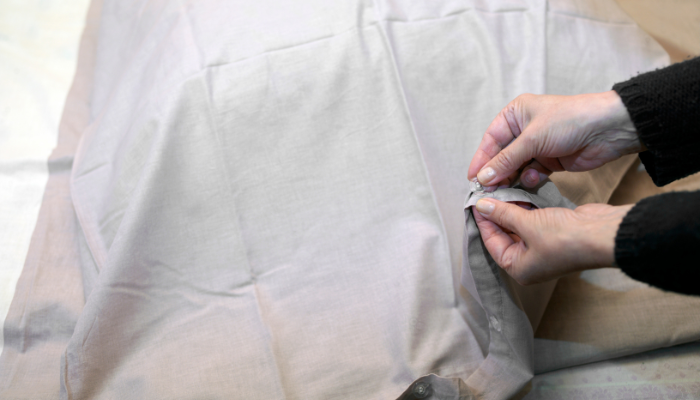 4. Try a Retinol 
Retinol helps in reversing the sleep wrinkles and pillow face a lot. You might be wondering, how?
They contain vitamin A which helps in rapid collagen production and regeneration, thus helping to plump up the skin.
Moreover, retinol improves blood circulation, bringing freshness and a glow to the skin.
5. Moisturize Your Skin before Sleeping
As we age, the skin becomes thinner and drier. As a result, it becomes more prone to permanent marks.
Therefore, adding a moisturizer to the night skincare routine is an essential step. It contains a good fraction of vitamin C and hyaluronic acid, which prevent sleep wrinkles and folds from getting permanent or deeper.
In short, moisturizer fills the thirst of our skin.
6. Power Up Your Hydration Game to avoid sleep wrinkles
According to a study done in 2015, a well-hydrated body is directly linked with a posting effect on skin physiology, assisting in keeping sleep marks and wrinkles at bay.
Similarly, drinking lemon balm extract and applying lemon extract on the face helps boost collagen and elastic fibers of the skin.
Similarly, applying a cold compress also assists in reducing the appearance of sleep wrinkles.
7. Facial Exercises- An Easy Solution to Sleep Wrinkles 
Last but not least, dermatologists recommend doing some facial exercises early in the morning. It promotes blood circulation throughout the body.
Moreover, tapping the skin early in the morning fills the pillow face and creases within a few seconds.
Similarly, catching a power nap of 7 to 8 hours and adding a few serums to your skincare routine can further help in keeping your skin fresh, young, rejuvenated, and free from spots.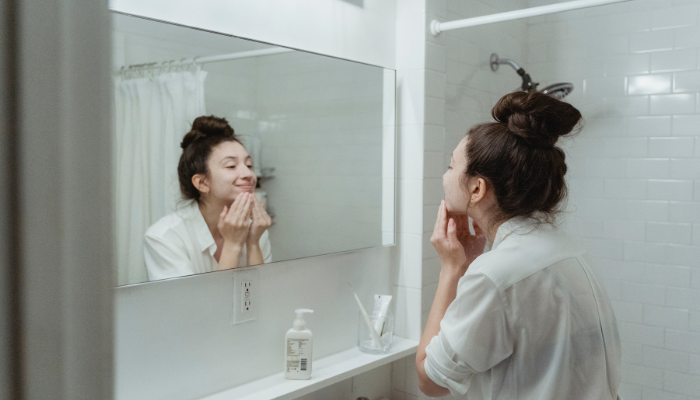 Can Sleep Wrinkles Be Reversed?
Unfortunately No!
Although with the advancement in dermatology, reversing expression wrinkles has become a piece of cake, the same can't be said about the sleepy wrinkles. No dermal fillers can stop the thinning of the skin, hence the appearance of these sleepy wrinkles and folds.
However, using an anti-wrinkle pillow resulted in a reduction in these wrinkles density by many folds.
Final Thoughts
From changing sleep position to practicing a few face exercises, there are various ways to prevent sleep wrinkles from sneaking up on the face every morning. Moreover, try to enjoy 7 to 8 hours of beauty sleep to add extra freshness and radiance to your skin.
So, try some of these proven ways and say Bye-Bye to sleep wrinkles forever!