Struggling to get a good night's sleep is one of the most challenging situations you can find yourself in. While sleep deprivation effects vary from person to person, a lack of sleep is never good.
When you go hours without sleep, your body and mind go through various stages of sleep deprivation. Symptoms worsen with each stage, starting with tiredness and impaired cognitive function after 24 hours.
If you're wondering how long you can go without sleep before your mind and body start acting up, we've got the answers you need.
Below, we explore the effects of chronic sleep deprivation and the importance of proper sleep habits. We also provide advice for recovering after a prolonged period of getting little to no shut-eye.
Let's dive in and learn more about the effects of going hours without sleep.
Key Takeaways
After 24 hours without sleep, individuals may experience tiredness, impaired cognitive function, and physical effects.
Recovery from sleep deprivation involves getting 7-8 hours of sleep each night.
The recovery process may take days or weeks, with 1 hour of sleep loss requiring four days to recover.
Treatments for sleep deprivation include napping (up to 30 minutes), practicing good sleep hygiene, using over-the-counter or prescription sleep aids sparingly, or trying light therapy.
Lifestyle tips for managing sleep deprivation include exposing oneself to natural light, engaging in regular physical activity, avoiding caffeine and alcohol before bed, creating a calming bedtime routine, and avoiding foods that disrupt sleep.
The Effects of 24 Hours Without Sleep
A full day without sleep can mess up the way you think.
It can make you less alert.
You may find it hard to focus.
Your memory might not work as well as usual.
Your reaction time may slow down.
This situation can make things like driving risky.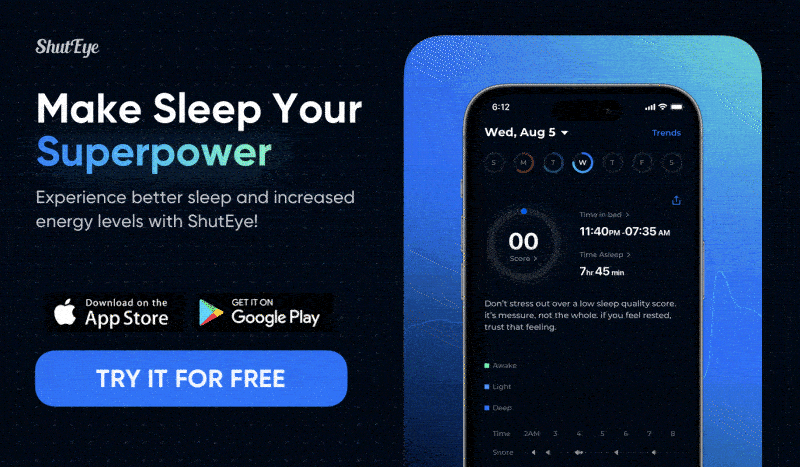 But it's not just your brain that suffers. Your body can feel the effects, too.
Not getting enough sleep can hurt your immune system, making it easier to get sick.
Sleep loss can also cause your body to become inflamed. It can increase your risk of becoming overweight, getting diabetes, and having heart disease.
Finally, missing sleep can mess with your mood. It can make you feel irritated and moody and lessen your quality of life.
These effects are worse if you're consistently not getting enough sleep.
| | |
| --- | --- |
| Age Group | Recommended Hours of Sleep Per Day |
| 0–3 months | 14–17 hours |
| 4–12 months | 12–16 hours per 24 hours (including naps) |
| 1–2 years | 11–14 hours per 24 hours (including naps) |
| 3–5 years | 10–13 hours per 24 hours (including naps) |
| 6–12 years | 9–12 hours per 24 hours |
| 13–18 years | 8–10 hours per 24 hours |
| 18–60 years | 7 or more hours per night |
| 61–64 years | 7–9 hours |
| 65 years and older | 7–8 hours |
Source: https://www.cdc.gov/sleep/about_sleep/how_much_sleep.html
Not sleeping for one day is hard, but your body can make up for it. However, if you're always not getting enough sleep, it can cause serious, long-term problems.
36 Hours Without Sleep
After being awake for 36 lengthy hours, the repercussions of sleep deprivation worsen, causing substantial strain on your body. The previous side effects escalate in severity, pushing your body into uncomfortable territory.
This stage is characterized by a series of adverse effects.
One prominent issue is hormone imbalances. When you're sleep-deprived, hormone production and release might not function as seamlessly as it does after a good night's rest. As a result, you might notice unexpected mood swings or feelings of overall unease.
A slowdown in metabolism is another serious repercussion. This sluggishness can lead to weight gain and other associated health problems if it becomes a recurrent pattern.
At the same time, your appetite and body temperature may fluctuate. You might not feel quite yourself simply because your body isn't maintaining its usual balance.
High blood pressure poses a significant risk tied to prolonged wakefulness. If not managed effectively, this condition can lead to heart disease or stroke.
Alongside this, higher inflammatory markers within the body indicate an increased level of stress or potential damage.
Cognitively, your abilities start to wane after 36 hours of no sleep. Sluggish reaction times could affect daily tasks such as driving, operating machinery, or even making a cup of tea.
Moreover, speech could become difficult, making communication with others challenging.
48 Hours Without Sleep
Lack of sleep for two days can have severe effects.
In many people, it leads to an inability to stay awake. The frequency of sudden microsleep episodes might increase. This situation poses a significant risk to your safety, along with others around you.
Sleep deprivation also messes with your immunity. After 48 hours of no sleep, the activity of Natural Killer cells declines. These cells are crucial as they protect us from viruses, bacteria, and the growth of tumors. Consequently, you become highly susceptible to infections and illnesses.
Your performance and efficiency also take a hit due to prolonged periods of staying awake. From motor skills to brain functions, everything is adversely affected. Even the most basic tasks seem challenging.
Most importantly, the lack of sleep can lead to hallucinations and delusions. You may start feeling detached from reality, resulting in extreme mood swings.
72 Hours Without Sleep
After being awake for 72 hours straight, the desire for sleep becomes overwhelming. This stage is when longer episodes of microsleep start to kick in. It's a sign that your brain is struggling to stay awake and needs to rest and recuperate badly.
But it's not just about feeling sleepy. During these long periods without sleep, your perception of the world and your ability to read other people's emotions take a significant hit.
You're likely to experience hallucinations, making interpretation of your surroundings increasingly difficult.
To put it plainly, three full days without sleep can result in severe dysfunction of both your mind and body.
Scientific research lends weight to this idea.
A study involving 12 astronauts discovered some worrying effects of staying awake for 72 hours. They experienced increased heart rates, extreme mood fluctuations, and reduced ability to process information.
Recovery Strategies After 24 Hours Awake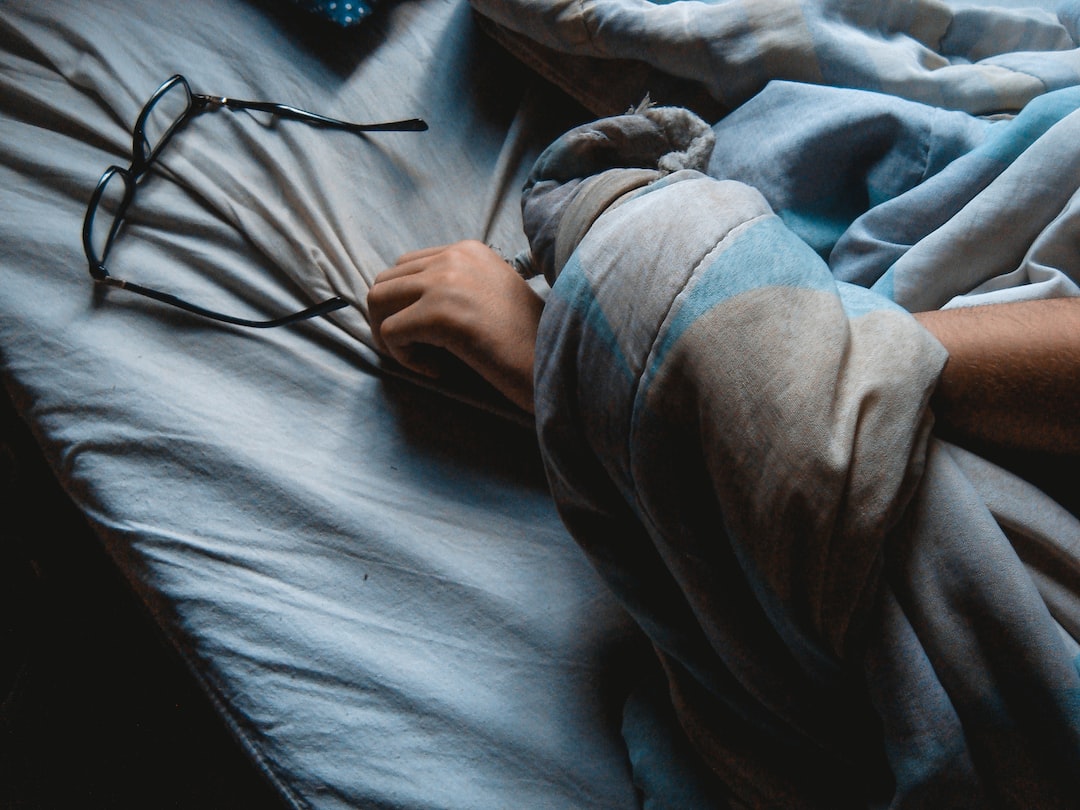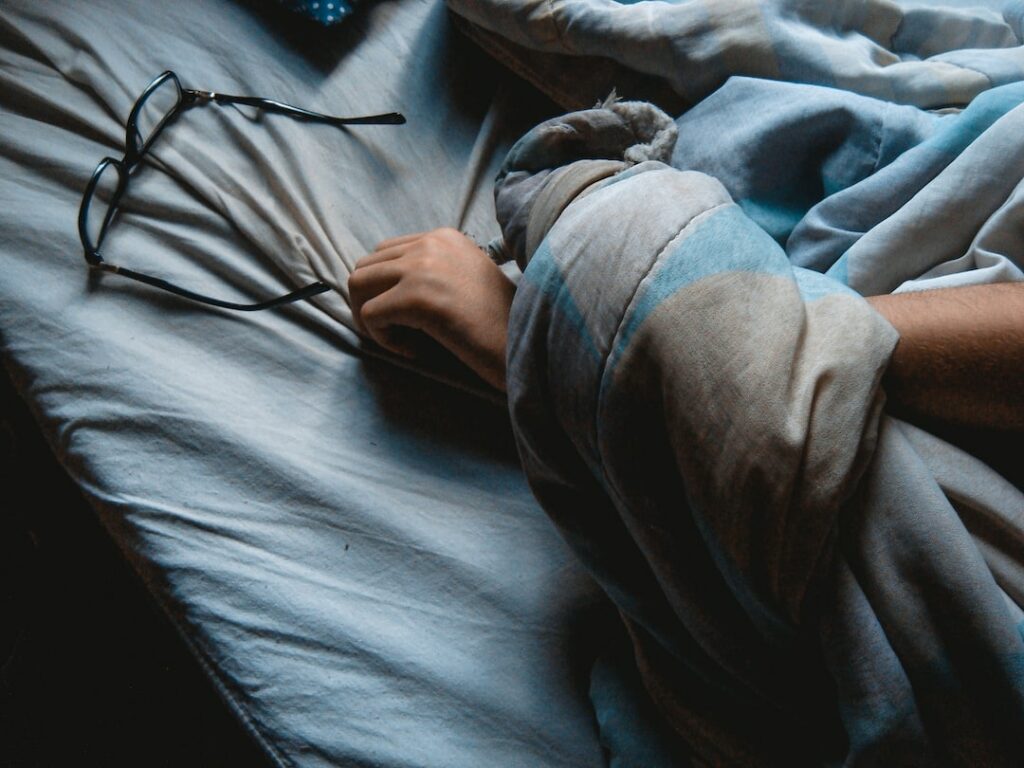 Photo by Matheus Vinicius on Unsplash
After a 24-hour stretch without sleep, your body demands recovery.
Here's a simple guide to help you recover from sleep deprivation's effects.
Priority one: get a sound night's sleep. Tuck yourself in early and aim for a full 7-8 hours of sleep each night. Remember, recovery can take time. Losing just one hour of sleep might require up to four days to bounce back fully.
Napping is another quick fix. A short snooze can help diminish the effects of sleep deprivation and make you feel less drowsy. Just remember to limit your nap time to 20-30 minutes. Any longer, and you risk waking up groggy.
Healthy sleep habits, or good sleep hygiene, can also make a significant difference. Make a habit of avoiding screens before bedtime. Create a serene and calming bedtime routine. Stick to a consistent sleep schedule.
Natural light exposure is another key player in your recovery process. By spending time outside during the day, particularly in the morning, you can help regulate your body's internal clock. Doing so can fine-tune your sleep-wake cycle and boost your alertness and mood.
Finally, remember about nutrition and hydration. Sleep deprivation can wreak havoc on your food preferences, nudging you towards unhealthy choices and overeating. Combat this by eating a balanced diet rich in whole grains, fruits, vegetables, and omega-3 fatty acids. Drinking plenty of water also can help.
A combination of these strategies can fast-track your recovery, helping you feel more like yourself in no time.
Treatment Options for Sleep Deprivation
If you don't get a suitable amount of sleep, it can negatively impact every aspect of your life.
To put this into perspective, going over 24 hours without sleep is equivalent to having a blood alcohol concentration of 0.10%. It's above the legally allowed limit for driving in all 50 states.
Therefore, you should do everything in your power to improve the situation.
Start with simple lifestyle changes. These include:
sticking to a consistent sleep schedule
making sure your sleep environment is quiet, dark, and restful
establishing a calming bedtime routine
avoiding electronic screens before bedtime
cutting back on caffeine and alcohol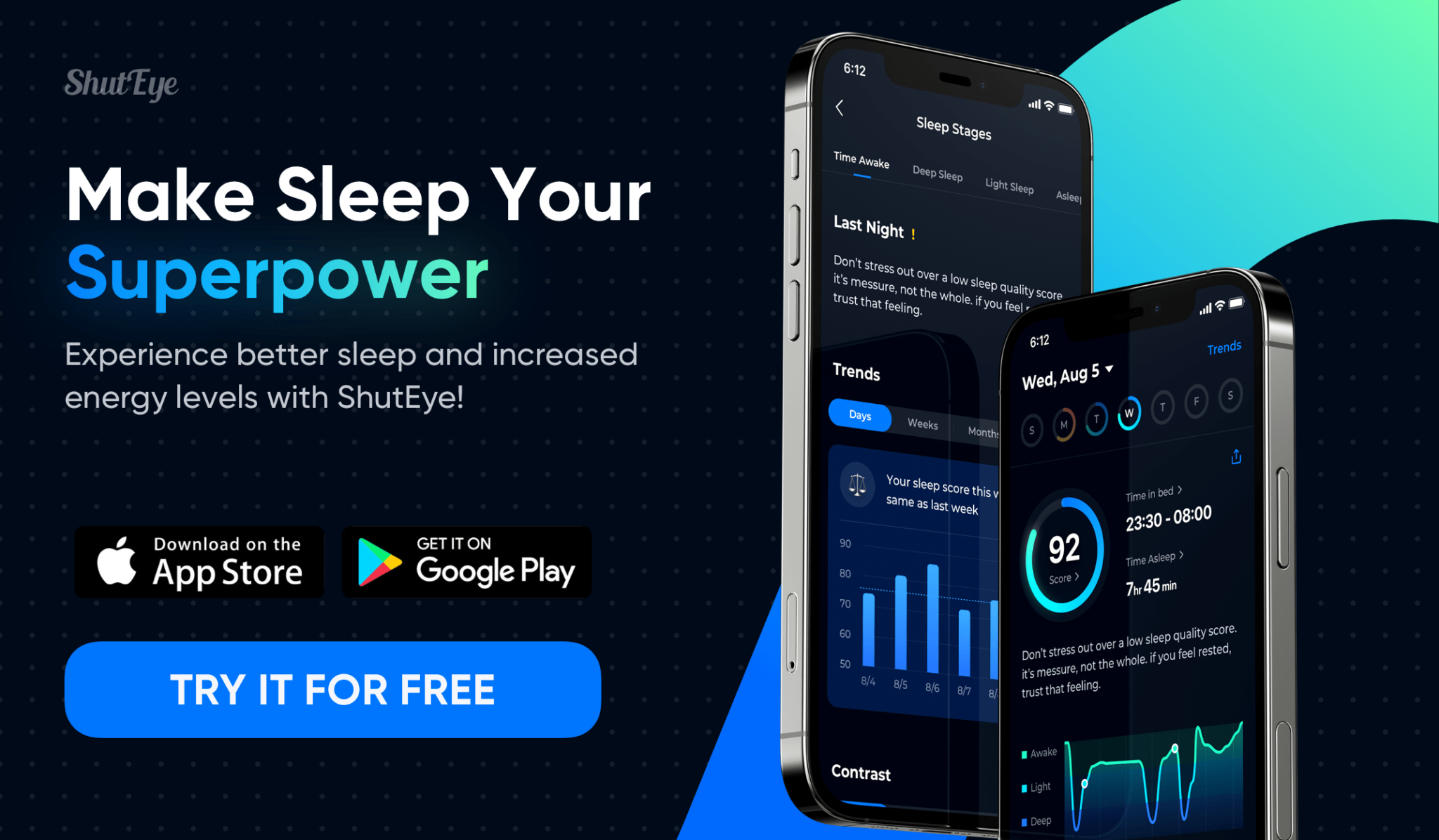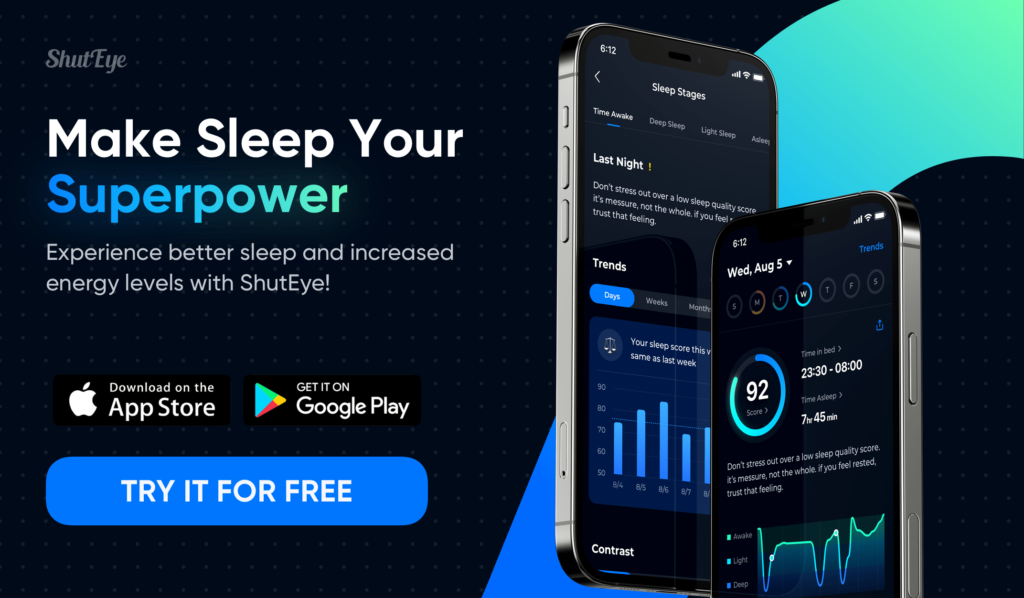 You may also consider over-the-counter sleep aids. But remember, they aren't a long-term solution. Use them sparingly and always under a healthcare professional's guidance.
If lifestyle adjustments and over-the-counter sleep aids aren't helping, you may need prescription sleep medication. However, these come with their own set of drawbacks. They may lose their effectiveness over time and can also cause side effects.
Sleep deprivation may also be addressed with light therapy or a breathing device like a CPAP machine if you have sleep apnea.
Always consult with a healthcare provider to find the best treatment plan. The ultimate goal is to ensure you're getting enough sleep regularly.
If your sleep issues persist, seek medical attention. You might be dealing with an underlying sleep disorder or medical condition.
Lifestyle Tips to Combat Sleep Deprivation
After over 24 hours of sleep deprivation, overcoming this level of sleep loss might take some time.
Here are some lifestyle tips you can incorporate into your daily routine to speed up the process.
Establishing Consistent Sleep Patterns
Going to bed and waking up at the same time every day, including weekends, is a critical aspect of optimal health and well-being. This consistency can help regulate your body's internal clock, making it easier to fall asleep and wake up.
Creating a relaxing routine right before bedtime might help, whether it's taking a warm bath or spending some time reading a good book.
Another vital aspect to consider is your sleep environment. Your bedroom should be a sanctuary for sleep. It should be cool, dark, and quiet.
Investing in a comfortable mattress and pillow can also make a significant difference in the quality of your sleep.
Impact of Natural Light
Natural light has a profound impact on our sleep patterns. It's crucial in keeping our body's internal clock, or circadian rhythm, in check.
This rhythm regulates our sleep-wake cycle. So, spending time in natural light can offset the long-term effects of sleep deprivation.
The connection between natural light and sleep comes down to a hormone called melatonin.
Melatonin is responsible for inducing sleep. During the day, exposure to natural light regulates the production of this hormone.
Morning light is especially beneficial. A good dose of natural light in the morning can enhance the quality of your sleep.
The more natural light you get during the day, the better your sleep at night.
Effects of Caffeine Consumption
Photo by Shuvro Mojumder on Unsplash
Caffeine is a regular part of many people's diets, but did you know it can impact your sleep deprivation?
As a stimulant, caffeine can temporarily boost your energy levels and sharpen your cognitive abilities. Yet, it's not all good news. Caffeine can also mess with your sleep, making your sleep deprivation more severe.
Firstly, caffeine can increase your alertness. It can be helpful when you're feeling sleep-deprived, making you feel more awake and ready to face the day.
However, there are downsides, too. If you sip on caffeine too close to your bedtime, it can delay your sleep onset. Because of that, it could take you longer to fall asleep.
Caffeine doesn't just affect how quickly you fall asleep; it can also reduce the quality of your sleep. It has the power to disrupt your sleep cycle, leading to a less restful night's sleep.
Another impact of caffeine is that it can lead to more frequent awakenings during the night. It means you could find yourself waking up more often, which can exacerbate your sleep deprivation.
So, what can you do? To fight prolonged sleep deprivation, curb your caffeine intake.
Incorporating Physical Activity
Physical activity plays a pivotal role in combating sleep deprivation.
Studies have underscored the multiple benefits of regular exercise on sleep quality and overall well-being.
For starters, it reduces the time it takes you to fall asleep. No more tossing and turning for hours. Just a quick transition into the land of dreams.
Exercise also improves sleep efficiency. Thanks to it, you spend less time in bed awake and more time actually sleeping.
On top of that, it reduces the number of times you wake up during the night. So, you can say goodbye to those irritating midnight awakenings.
The ideal duration for daily exercise is 20-30 minutes. Moderate-intensity activities like brisk walking or cycling work best.
But remember, timing is crucial. Exercising too close to bedtime can make you alert, making it harder to fall asleep.
Benefits of Power Naps
Harnessing the benefits of power naps can significantly improve your daily routine. These short periods of rest and rejuvenation are the perfect antidote to sleep deprivation. They're also a quick and effective way to boost your overall well-being.
Power naps provide a range of benefits. One of the most immediate effects is increased alertness. A short nap can make you feel more awake and focused if you've been up for several hours. It's a quick pick-me-up to sharpen your senses.
Power naps can also significantly improve your cognitive function. Studies have shown that power naps can enhance your memory and attention span. So, if you're struggling with a complex task, a quick power nap may be all you need.
Another key benefit of power naps is that they reduce fatigue. If you feel worn out, a power nap can help recharge your batteries. It's a simple and effective way to boost your energy levels.
Lastly, power naps can help manage stress levels. It's a natural stress buster that's easy to incorporate into your daily routine.
When to Seek Medical Attention
When you're having trouble sleeping for a long period, it's time to get medical help. Sleep deprivation isn't something to take lightly.
Staying awake for long hours with no sleep can harm your physical and mental health. It can affect your thinking abilities and lead to an array of symptoms. It's best to tackle the problem before it escalates.
Signs indicating the need for a doctor's attention include:
struggling to fall asleep
waking up frequently at night
feeling tired even after a full night's sleep
experiencing microsleeps (short, unintended periods of unconsciousness)
Such symptoms could point to sleep disorders or other health problems that need treatment.
While establishing good sleep habits can prevent or help you recover from sleep deprivation, medical attention is necessary for persistent sleep issues.
Final Thoughts
Going 24 hours without sleep can have significant effects on your body and mind. It can lead to tiredness, impaired cognitive function, and increased stress levels.
Recovering from the hours of sleep you've missed requires prioritizing sleep and establishing healthy sleep habits. While it may take days or even weeks to recover fully, it's crucial to aim for 7-8 hours of sleep each night.
Additionally, various treatment options and lifestyle tips can help improve sleep quality and overall well-being.
Frequently Asked Questions
What should I do after 24 hours of no sleep?
After accumulating significant sleep debt, allowing your body some much-needed rest is essential. Curl up in a dark, quiet space and aim for seven to nine hours of slumber.
Can not sleeping for 24 hours make me sick?
Yes, prolonged sleep deprivation can lead to physical health problems.
How long can I stay awake before experiencing psychosis?
The period varies among individuals, but sleep deprivation psychosis typically kicks in after around 72 hours of continuous wakefulness.
Should I go to the hospital if I haven't slept for two days?
If you've been awake for two days straight and are experiencing severe side effects like hallucinations or disorientation, it's wise to seek medical attention.
How long does it take to hallucinate from lack of sleep?
Hallucinations can start after about 72 hours of sleep loss, although it can vary from person to person.
How long can you go without sleep?
The longest recorded time without sleep is approximately 11 days. However, it's important to note that this is extremely dangerous and unhealthy. Regular, adequate sleep is crucial for maintaining good health and well-being.
How does sleep deprivation affect you?
Sleep deprivation can cause both physical and cognitive impairments. In the short term, it can lead to sleepiness, fatigue, and decreased alertness. Over the long term, chronic sleep deprivation can increase the risk of chronic conditions such as diabetes, depression, and heart disease.
How much sleep do you need?
The amount of sleep a person needs varies depending on their age, lifestyle, and individual needs. However, on average, most adults require between 7-9 hours of sleep per night, while teenagers may need 8-10 hours, and young children and infants may require even more.
What happens when you don't sleep for 48 hours?
Going without sleep for 48 hours can lead to significant impairments in cognitive function, including memory problems, attention difficulties, and decreased reaction times. Additionally, it can cause physical symptoms such as increased irritability, fatigue, and even hallucinations.
What are the stages of sleep?
Sleep is typically divided into two main types: rapid-eye movement (REM) sleep and non-rapid-eye movement (NREM) sleep.
NREM sleep consists of stages. These stages are N1, N2, and N3, with N3 being the deepest stage of sleep.
REM sleep is the stage where dreaming occurs and is associated with heightened brain activity.