Hey, are you also unable to sleep through the rackets due to the funny snoring of your partner ringing throughout the room, and looking for some tips about how to sleep with someone who snores? Cheer up, as you are not the only one.
A survey by Australasian Sleep Association shows that more than 60% of respondents claimed to be deprived of peaceful zzzzs due to the constant snoring of their partner.
Sleep is one of the basic and staple needs of the human body to remain fit and active. But, where most people love to wind down the tiring day with peaceful sleep, only a few can get one!
So, if you are looking for useful tips regarding how to sleep with someone who snores, continue reading to find the best ones!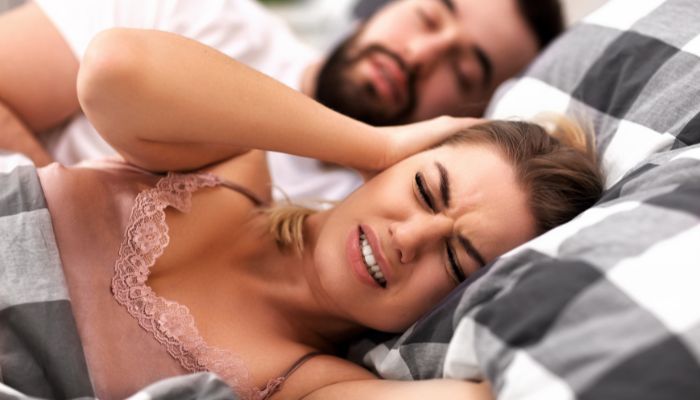 Why is my partner snoring too loud?
Snoring is no longer an uncommon issue. Nearly 50% of adults snore at some phase of their life. The air through the thorax or nose is restricted, resulting in airflow turbulence.
The two prime factors that lead to snoring are:
Any physical change in the body leads to snoring. For example, sudden excessive weight gain around the neck, thyroid, change in nose or palate shape, etc., leads to irregular airflow, resulting in snoring at night.
If your partner has changed their lifestyle, like using sedatives, consuming alcohol, smoking, drinking, etc., it leads to swelling of the tonsils and airways. So, if snoring is due to any of these temporary factors, removing them can return the peaceful sleep back.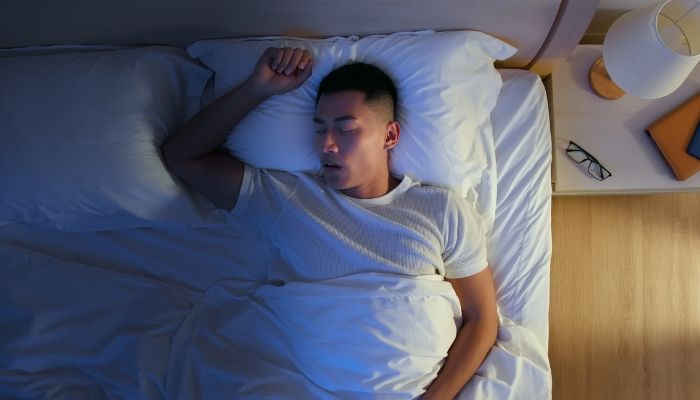 How to sleep with someone who snores?
Sleeping with someone, night after night, who snores is quite a difficult task. You can't glare all night at them after the hectic grind of daily life.
As it turns out, you can opt for some tips to improve your sleep!
1. Evaluate the Next Person's Snore
The first thing to do is to evaluate the sleep of the next person. You can do it by downloading a sleep tracker. ShutEye is one of the best sleep trackers to examine sleep and get a detailed report, including detailed information about snoring. Later you can access the possible cause and find if there is something serious.
2. Don't Focus On Snoring
The best but the hardest way is to ignore the funny sounds of snoring. Though easier said than done, it is not impossible. You can divert the mind and attention to downplay the funny, loud voices.
A few strategies to distract your mind are:
Listening to the podcast and guided mindfulness tones
Do meditation
Eventually, your mind becomes tuned to ignore the voice and fall asleep.
3. Listen to White Noise to avoid snoring sounds
The white noise machine generates mind-soothing and relaxing sounds and tones. Listening to them drowns out snoring noise and lulls everyone to sleep. So, you won't have to listen to the disturbing snores of the person lying next to you, which would lead to a relaxed state of mind. What can be a better bet to make?
There are a lot of voices to choose from in the ShutEye App, too, like
Chirping of birds
Oceanic waves
Waterfall
You can also download a meditation app on your phone if you don't want to buy a white noise machine.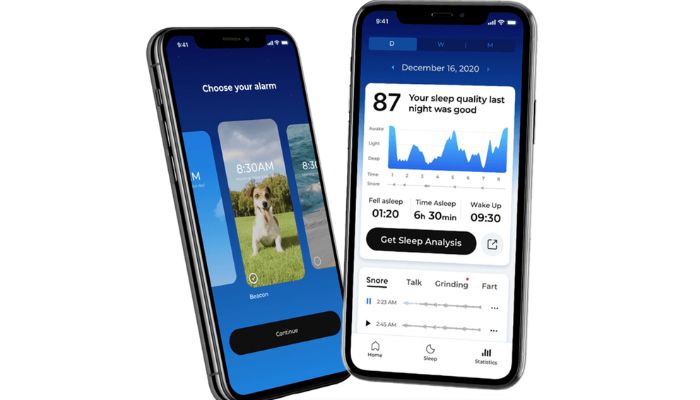 4. Change the next person's position to stop snore instantly
Sometimes all that it takes to stop the loud wheezing is changing the position. Research bears out that changing position stops snoring for some time. Moreover, if the person is sleeping in the supine position, nothing can be better than changing their position.
You can simply elbow on the ribs or opt for a proper position therapy.
Apart from that, other options to go for are:
Buy a snore-reducing trainer. It is a padded belt that makes it difficult for the wearer to sleep on the back. As a result, the person rolled over the side.
You can also slip a tennis ball or a soft ball underneath the person's back, making them change the position.
Placing an anti-snore head pillow below the other person's head reduces snoring by opening the airways, and research done in 2015 supports it.
5. Go to Sleep First
If you are the type of person, who stays asleep once you drift off, the best solution is to sleep before the other person sleeps and the snores start to disturb you.
6. Wear Ear Plugs
Another most tried way to muffle or lessen the sawing wood of your partner is to buy yourself noise-reducing or noise cancellation ear plugs and make your nights pleasant.
You have an array of options, like soft foam ear plugs and silicone ones. If you don't like inserting something, headphones are another substitute to go for. Another great option is Kokoon headphones which use three reduction technologies to drown out snoring sounds.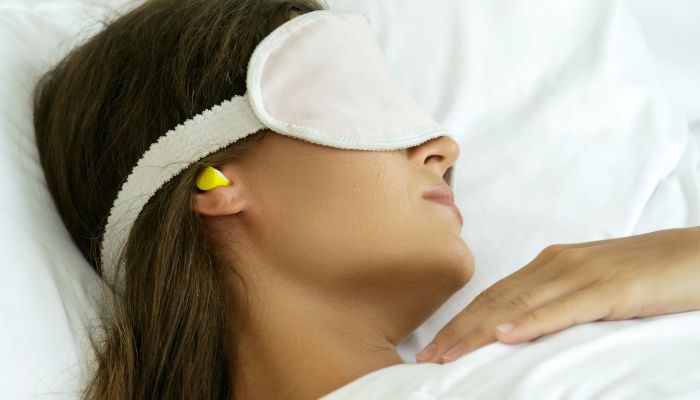 How does sleeping with a snorer negatively impact your health?
Now that you are up with how to sleep with someone who snores, let's find out how sleeping with snorers impact your health.
Sleepless nights ultimately lead to resentment and negatively impact your health. In fact, a night with less than 6 hours of sleep leads to obesity, and less than 5 hours leads to an increase in mortality risk by 15%.
Moreover, it can lead to:
High blood pressure
Heart Issue
Diabetes
Memory loss
Bad mood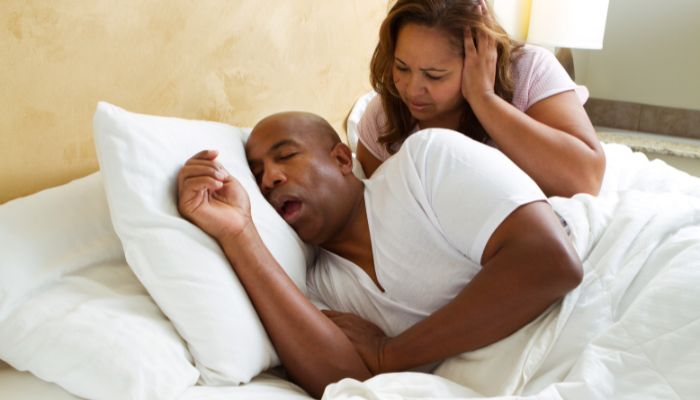 How to stop someone from snoring without disturbing his sleep?
Till now, you have become well abreast of the different ways to stop someone from snoring. But if you want to stop them from making earthshaking voices without waking them up, here are a few more strategies to try:
Turn on the humidifier in the room to maintain optimal moisture, and promote better sleep. It leads to reduced nasal congestion and opened nostrils.
Place an additional pillow under the head of the next person.
Gently change their position to avoid the squashed airways.
Final Wrap-Up
Snatching forty winks around a person who snores has never been easy. Therefore, it is better to opt for strategies that minimize snoring. From turning a humidifier on to ease them to putting ear plugs, there are vast options to choose between.
However, the best of all is to monitor the sleep cycle via ShutEye and consult the partner to come up with some potential solutions.